scandinavian_teak_4
Related Posts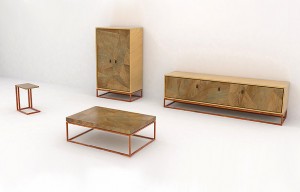 Treology in South Island
After a busy four months spent creating new designs inspired by the landscapes seen over a four day road trip down the wild West Coast of the South Island, NZ, Treology have created a short video showing how the designs evolved.
Habitus loves …sleeping
As Charles Caleb Colton once pointed out, bed is a bundle of paradoxes: 'we go to it with reluctance, we quit it with regret; we make up our minds every night to leave it early, but we make up our bodies every morning to keep it late'. Here we look at 8 designs that help make sleeping even more pleasurable
The Wine Store
Since changes to liquor licensing laws back in 2007, the bar scene in Western Australia has been evolving. Located in East Fremantle, The Wine Store is a great addition to this burgeoning scene and adds a spectacular (corkscrew) twist! Carly Barrett reports.