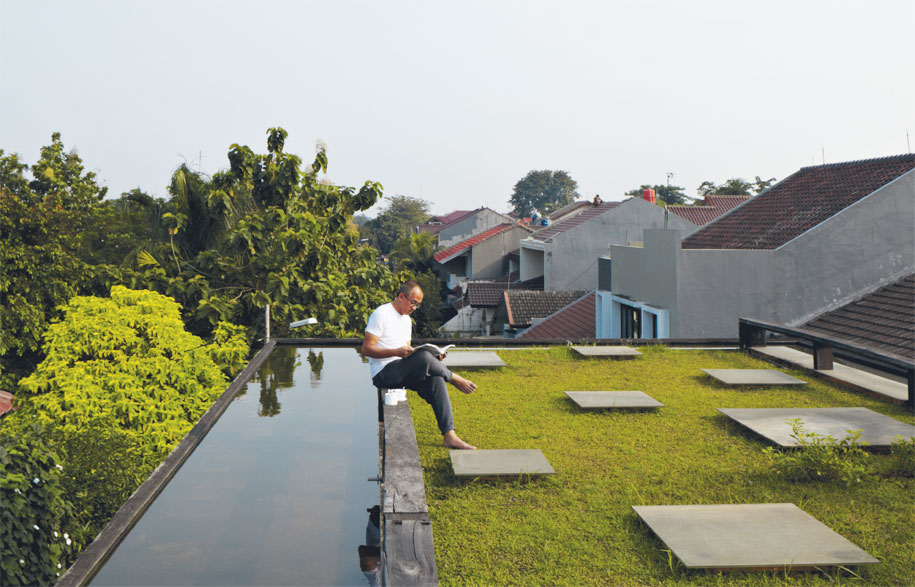 Design Hunter Q+A: Andra Matin
Contemporary Indonesian architect Isandra Matin Ahmad is known for his sensitive use of space and his contribution to architecture in Indonesia on the whole - being a founder of Arsitek Muda Indonesia (Young Architects of Indonesia, AMI). After featuring his beautiful house in issue 24 of Habitus, we were naturally eager to find out a bit more about this creative man.
Name: Andra Matin
Where you are from/live: Jakarta
What you do: Architect
When did you first know you wanted to be an architect?
When I was in high school, I visited my relative's house and I found his house very interesting with the corridors and it was an unexpected experience. That's when I knew I was attracted to space.
Your latest project: a private school in Bekasi, Jakarta
Where you find inspiration: anywhere
Three people that inspire/excite you:
1) My parents
2) Le Corbusier
3) Kate Moss
What is your favourite…
Car/bike/plane/boat model: Volvo
Chair model: Rabbit Chair by SANAA. Although it's not a comfy chair, I like the fun part of the design.
Residential space: My house
Commercial space: Daikanyama, Tokyo and San Miguel Market, Madrid
Decorative product: none
Functional product: wall clock
Handmade good: weaving product by Tenun Baron
Mass-produced good: Muji products
Item in your studio: books
Time of day to work/play: anytime
Meal: Empek-empek, Indonesian fishcake
Restaurant: La Lucciola, Bali
Drink: Lahang, Indonesian fermented drink made of local plants
Bar: Potato Head Beach Club, Bali
Piece of technology: Apple products
Historical figure: Soekarno, Indonesia's first president
Fictional character: Starwars characters
Vice: Traveling
Virtue: Honesty & Freedom
What does the term 'Design Hunter' mean to you?
Constant search of the latest and intriguing art, architecture, culture, graphic and others that relate to intangible aspects or senses.
---
Photography by
Martin Westlake

Andra Matin
andramatin.com