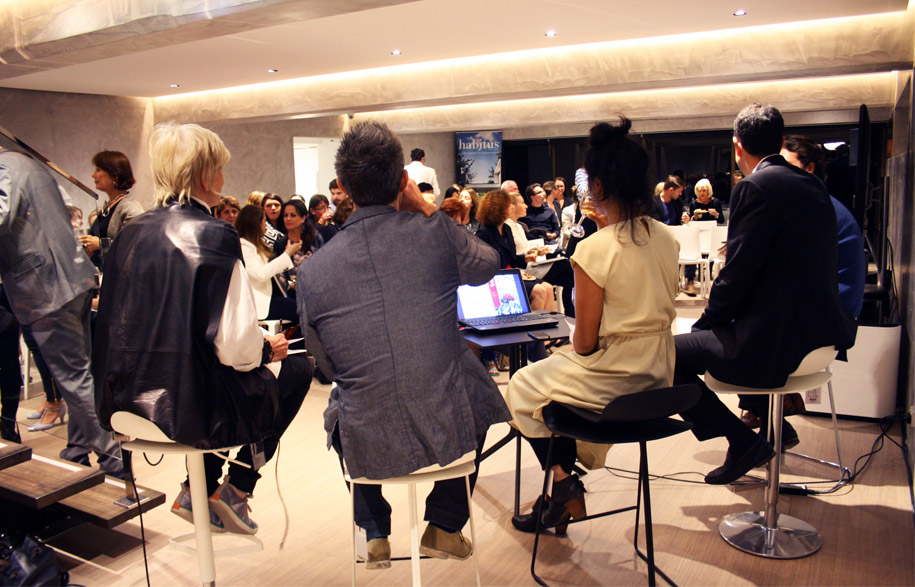 Discover Milan 2014 at Fanuli
Habitus returned to the Fanuli showroom in Cremorne last Thursday for an informed but informal discussion of the themes of the 2014 Milan furniture fair, presenting to an engaged crowd of colleagues, clients and friends.
Presented by Nicky Lobo, Deputy Editor of Habitus magazine, the discussion panel consisted of celebrated Interior Designer Meryl Hare, Industrial Designer David Knot of Jamie Durie Designs, Fanuli Director Sandro Fanuli and Habitus online Editor Lorenzo Logi.
The Fanuli showroom were wonderful hosts for the event, offering a delicious and culturally appropriate antipasto buffet, and generously gifting one lucky guest a pair of Bang & Olufsen earphones.
Fanuli
fanuli.com.au