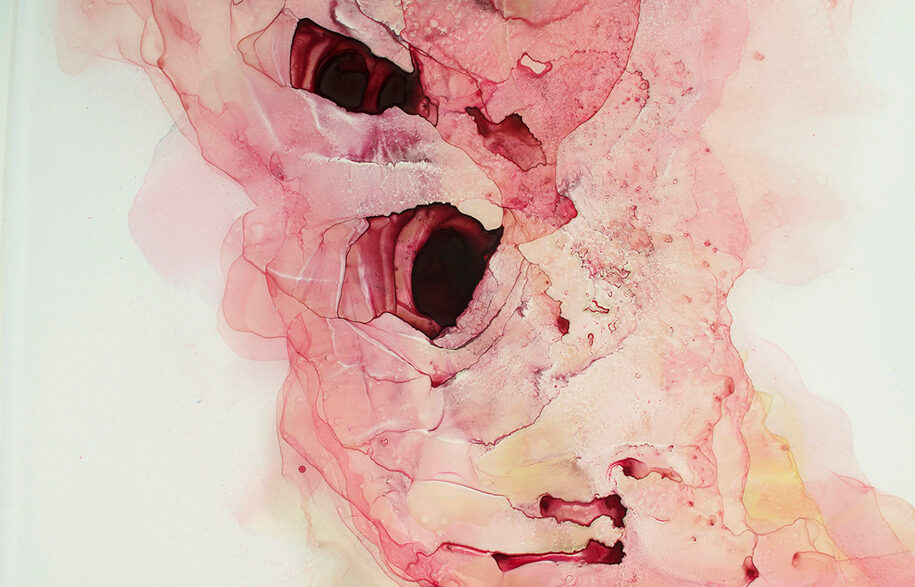 Fleshy Landscapes on show at Kudos Gallery
Sydney artist Amaya Lang and Tasmanian artist Sheila Alati have formed a unique art collaboration called Glops that will be exhibited at UNSW Art & Design's Kudos Gallery, from 16 February to 27 February.
The striking collaboration between Lang's sculptures incorporating sound and light, and Alati's two dimensional flows of mixed media on drafting film reflects the artists' mutual obsession with creating distorted visions of human flesh, offering a landscape that delves into its fluctuating, unpredictable, and naturally messy states. Both artists admit the work could be seen as "unnerving".
Despite working in different mediums, the pair discovered common ground resulting in a unique collaboration of works.
"I discovered Sheila's work on the Arts Tasmania website, and thought that visually it shared a lot of similarities between my work, so I shot her an email and asked whether she would want to come to Sydney and do a show together," Lang explains. "After emailing back and forth for a while discussing our work and ideas it became clear that we work together really well and share the same preoccupations with the body that we express in different ways."
Date 16 February – 27 February
Address Kudos Gallery, 6 Napier Street, Paddington, Sydney
Opening hours Wed–Fri 11:00am to 6:00pm, Sat 11:00am to 4:00pm
Kudos Gallery
artdesign.unsw.edu.au