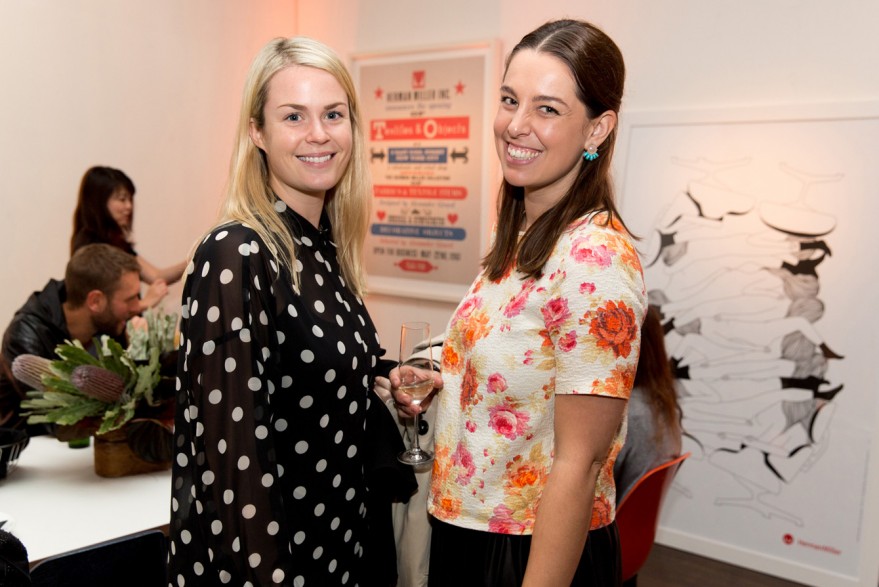 Herman Miller Collection Launch Party
Last Friday, Herman Miller and Living Edge brought design and film lovers an exclusive viewing of The Herman Miller Collection at this year's Sydney Film Festival Hub. Here we show you the launch party snaps.
Exhibiting at the VIP Lounge at Lower Town Hall until this Sunday, June 15, is the largest and most comprehensive display of pieces from The Herman Miller Collection in Australia. Teaming up with Australia's leading film event – a perfect fit due to the pioneering American furniture maker's long association with filmmaking – the exhibition had its launch party last Friday, presented by Living Edge, national retailer for Herman Miller.
Visitors to The Herman Miller Collection Lounge can experience and order famous designs like the Eames Lounge and Ottoman alongside some of the newest additions to the range, including the Eames Shell Chair in newly formulated sustainable fibreglass, and the Wireframe Sofa by Sam Hecht and Kim Collin, as seen in the gallery below. Enjoy!