emily_green
Related Posts
Habitus Loves… Cutlery
Uniting the pinnacles of design with the most natural of human behaviours, cutlery must represent our material tastes and complement our gastronomic experiences. This week Habitusliving shares eight of our favourite tableware collections.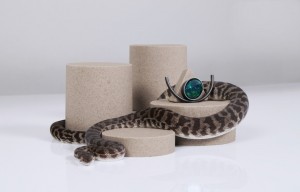 UPALA by ALPHA60 + MELANIE KATSALIDIS
A new collaboration between jeweller Melanie Katsalidis and fashion label, Alpha60, has seen the creation of a wearable range that transforms our perception of both brand, and precious stone. Alice Blackwood writes
SID Insider Design Hunter Q+A: Domenic Alvaro
Our next SID Insider and Design Hunter is Domenic Alvaro, Design Principal at Woods Bagot. We talk cycling, homemade sugo, and power boats, and check out his desk.