marimekko
Related Posts
Orion Suitcase from Hermčs
The Orion suitcase designed by Gabriele Pezzini for Hermčs – travel in design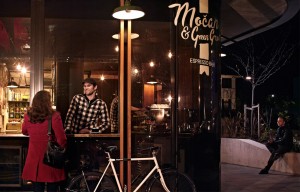 Peddling Coffee
Močan & Green Grout is more than just a café. It's also home to a bicycle company, a local art and design scene, and some unlikely owners.
WY-TO at Art Stage Singapore
As Art Stage Singapore celebrates its third year, visitors can expect to experience an altogether new sense of arrival thanks to a collaboration with Parisian / Singaporean architecture firm WY-TO.