north_shore_interiors_7
Related Posts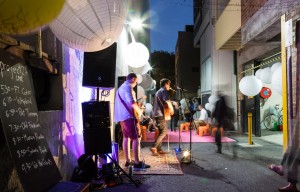 UR[BNE] Collective and UR[BNE] Festival.
In August 2011, four Brisbane designers – Brooke Williams, Yen Trinh, Amy Grey and Sonia Kirby – founded UR[BNE] Collective, the creative force behind Containerval (now Eat Street Markets) and all-white pop-up picnic Diner en Blanc, in a bid to drive local urban intervention. By Stephanie Madison.
Indonesia's Alvin Tjitrowirjo

This young design revolutionary is taking Indonesian design to the world and challenging cultural norms in the process
Dusty&Lulu
Lee Suckling finds a naughty/nice combination for the bedroom.