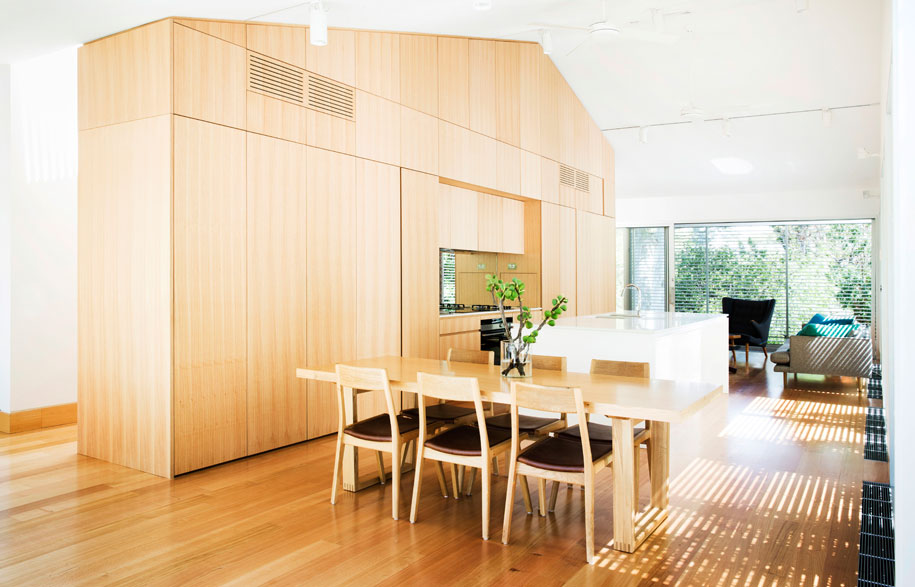 Timber and Light: House McNally by Architect Prineas
House McNally is a home re-designed for spacious gatherings, while at the same time keeping a cosy home life for two. With a large timber volume as the main form, connecting all spaces, the house is adaptable to suit both the social and the quiet. We talk to principal architect Eva-Marie Prineas, of Architect Prineas, about the use of timber and natural light in this creative design.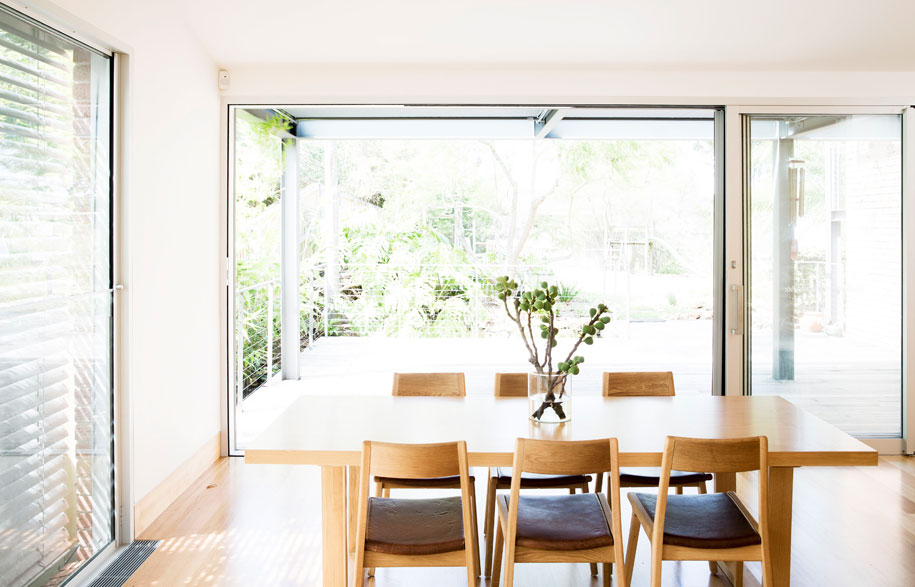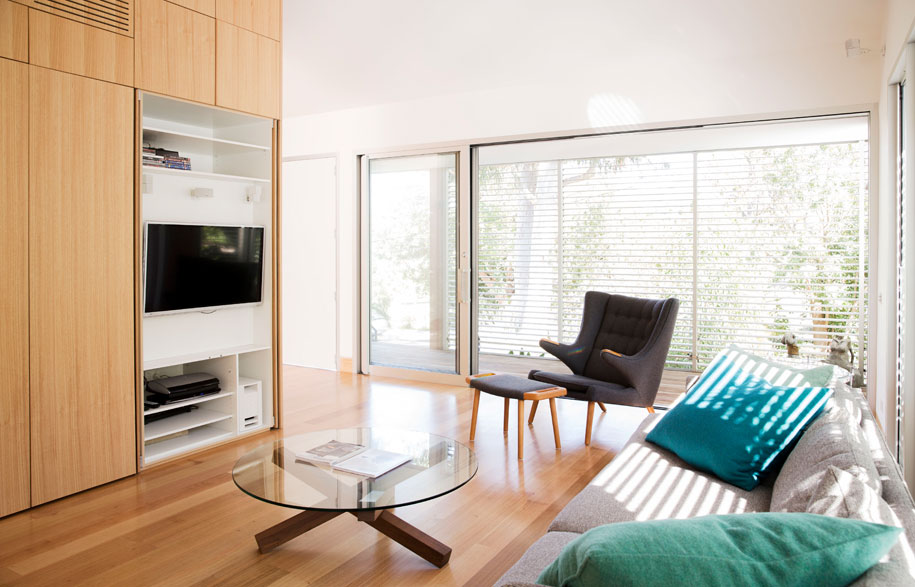 What is it about natural light that people love to have in their homes?
Natural light triggers a recognition – it connects us to the time of day and time of year. Even though we may not be acutely aware – we are connected to the outside. My perfect space is an edge. Covered, but still outdoors. It has natural light, it has shelter, it has aspect and it is connected to the outdoors. Essentially a verandah.
The reconfiguration of the plan in this house has allowed the room to have natural light from all aspects.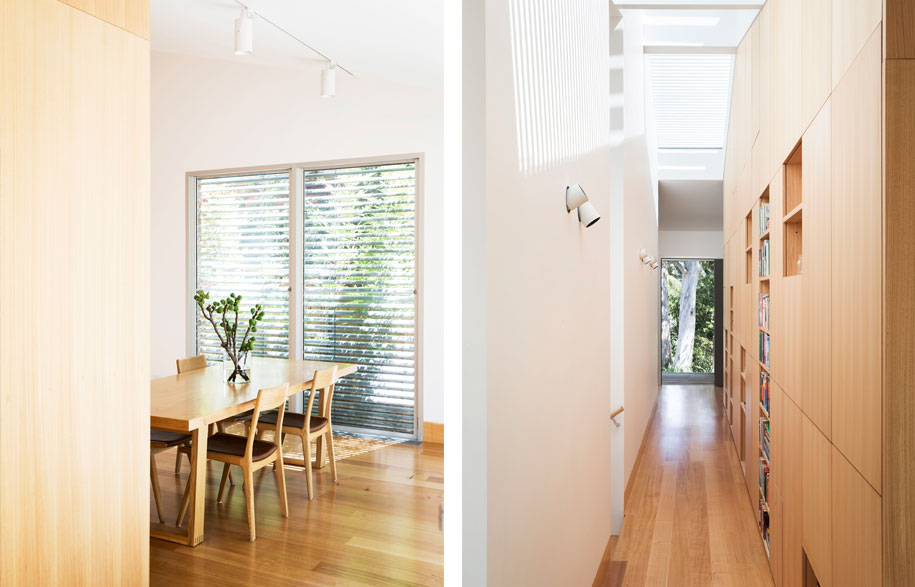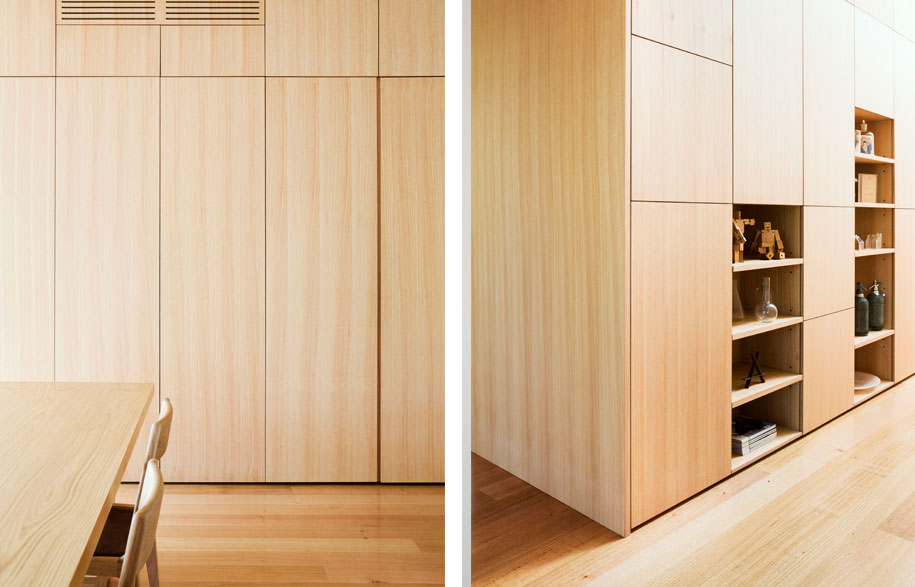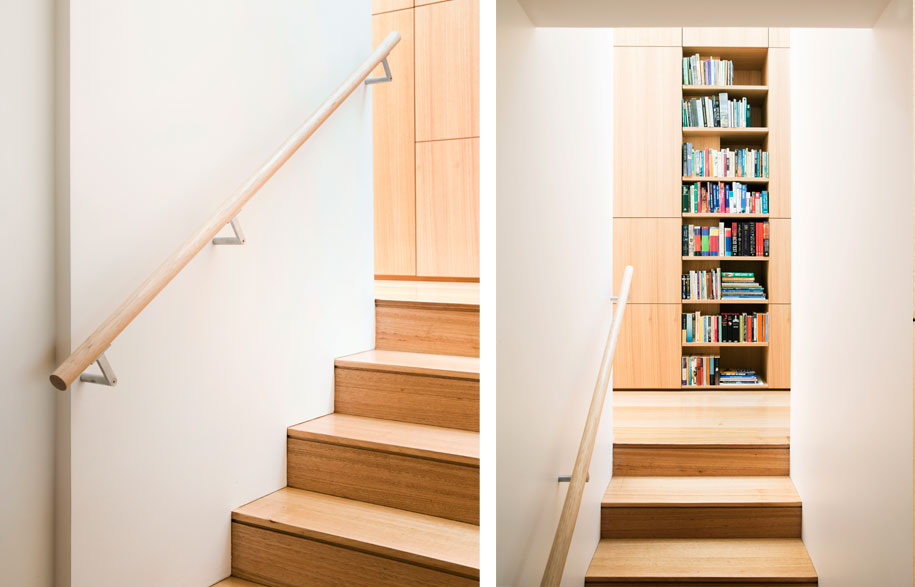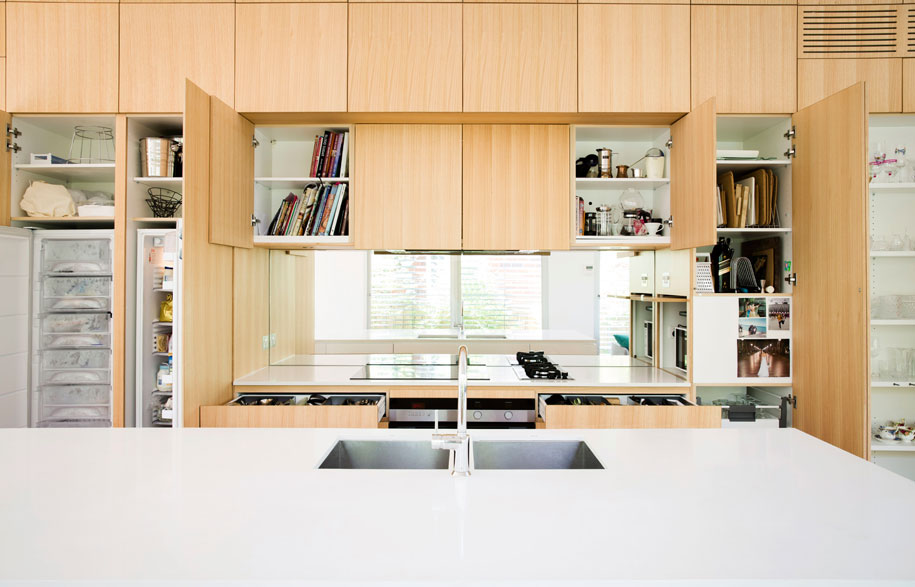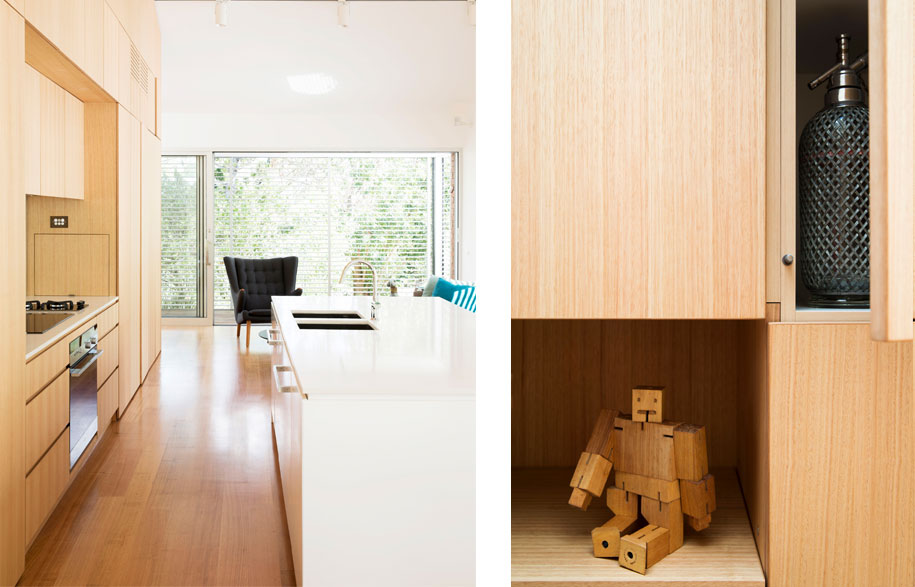 How do the client's interests and lives (music rehearsals, entertaining etc) find expression in the architecture of their home?
The reconfiguration of the plan creates a singular space that can do many things. It is comfortable for a couple living the house, can expand to include the extended family and is flexible enough to accommodate large gatherings for orchestra rehearsals and entertaining larger groups.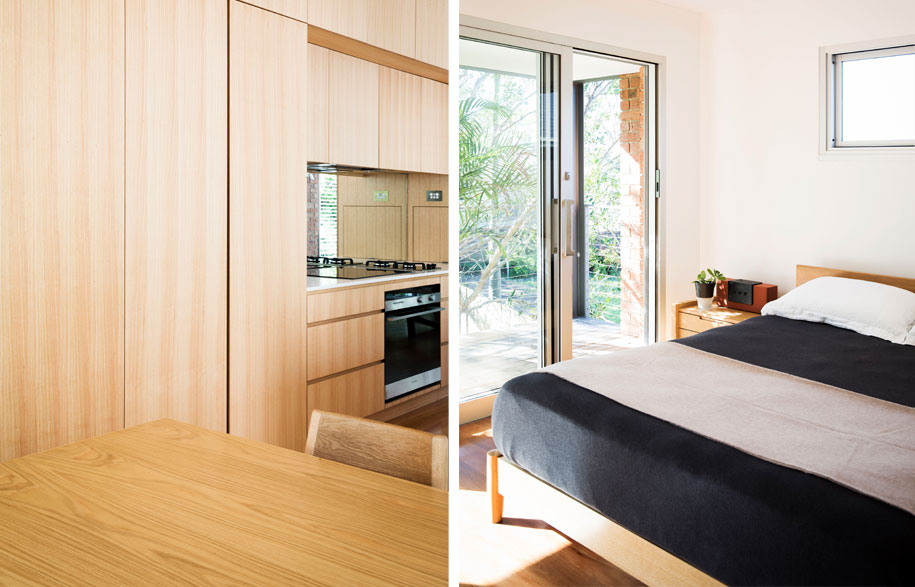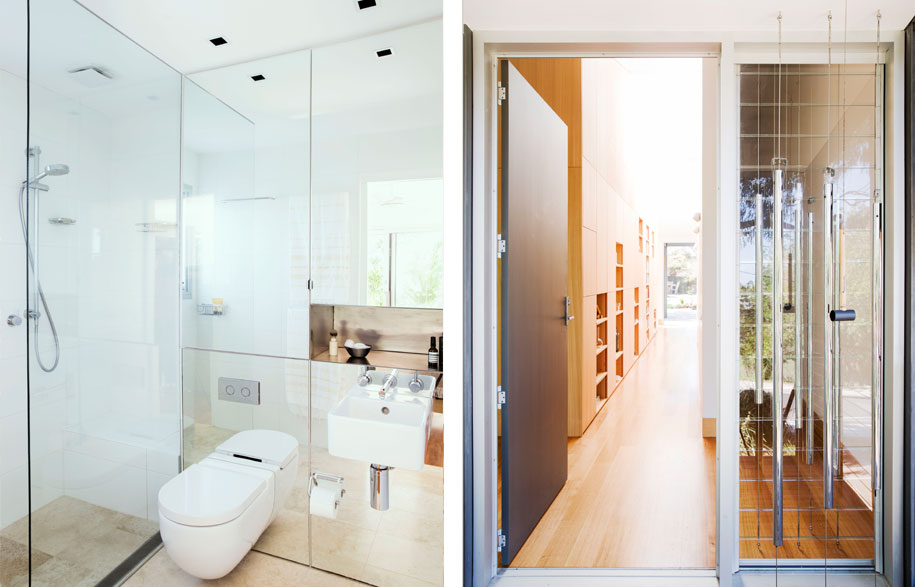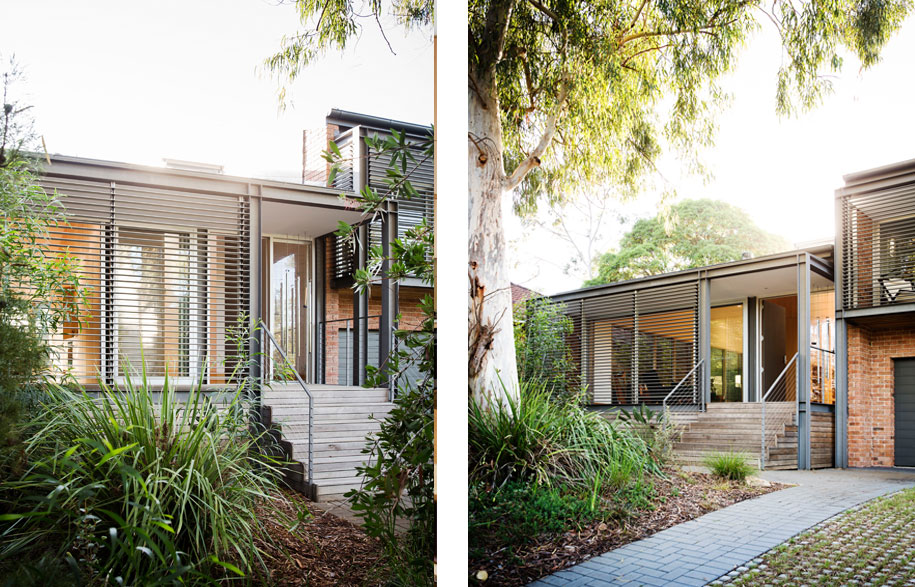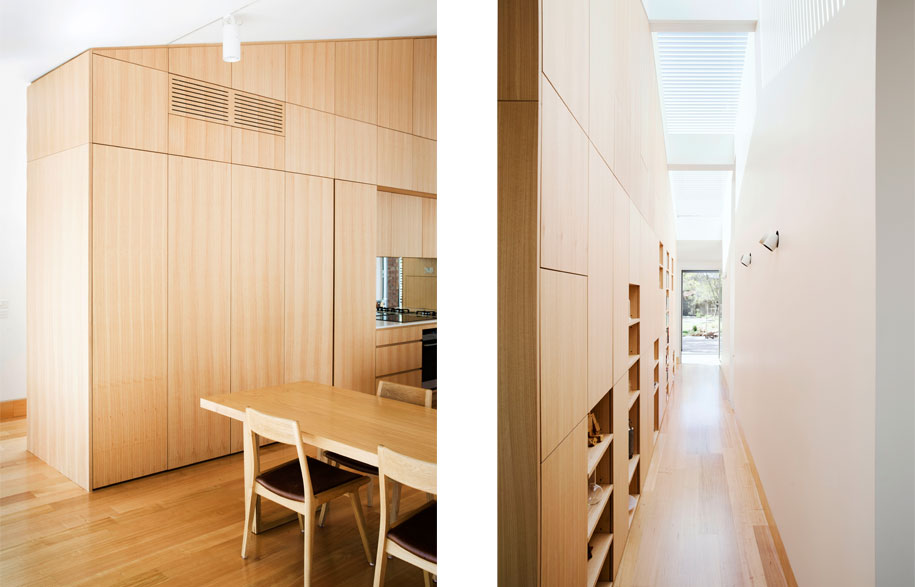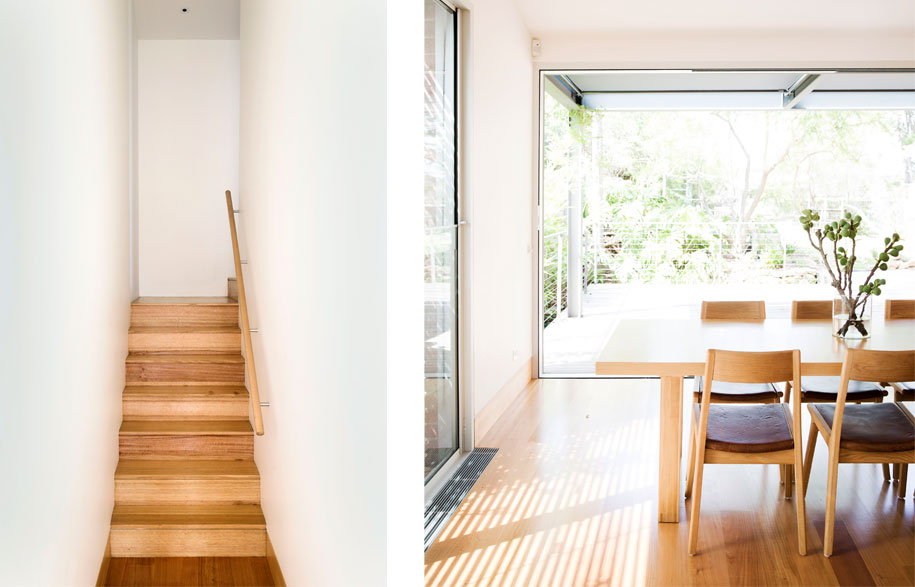 What is the defining design element of this project?
I am interested in limiting the elements but doing more with them. There are environmental benefits as well as increasing the scale of a space. This room now draws in light and air from all sides.
We consolidated a series of rooms into a single joinery element . It reorientates the space so it has aspect to both side the house.
It is a library on one side, kitchen and storage on the other.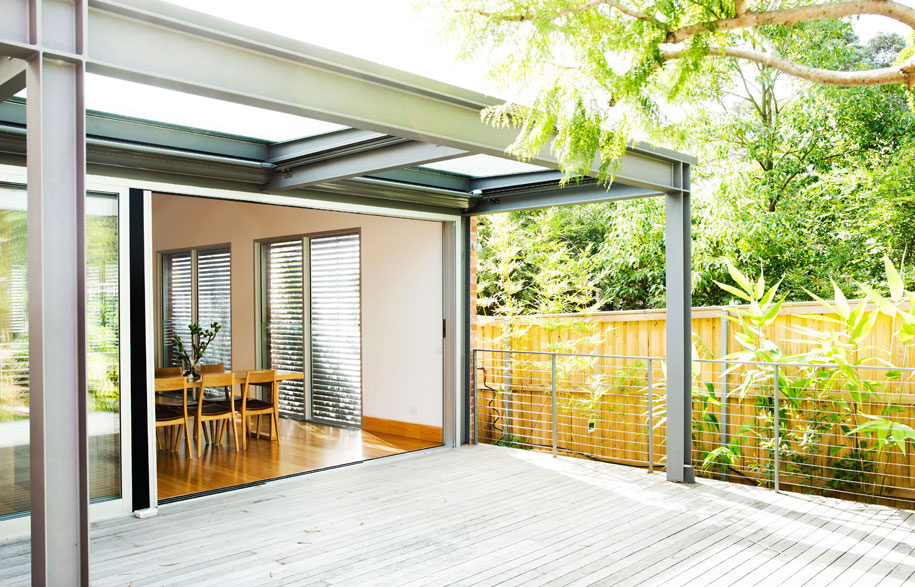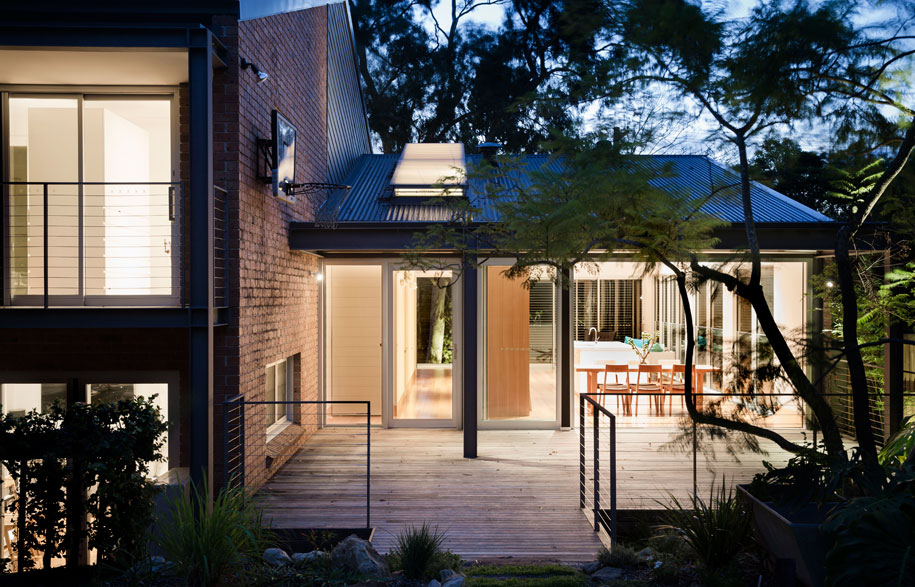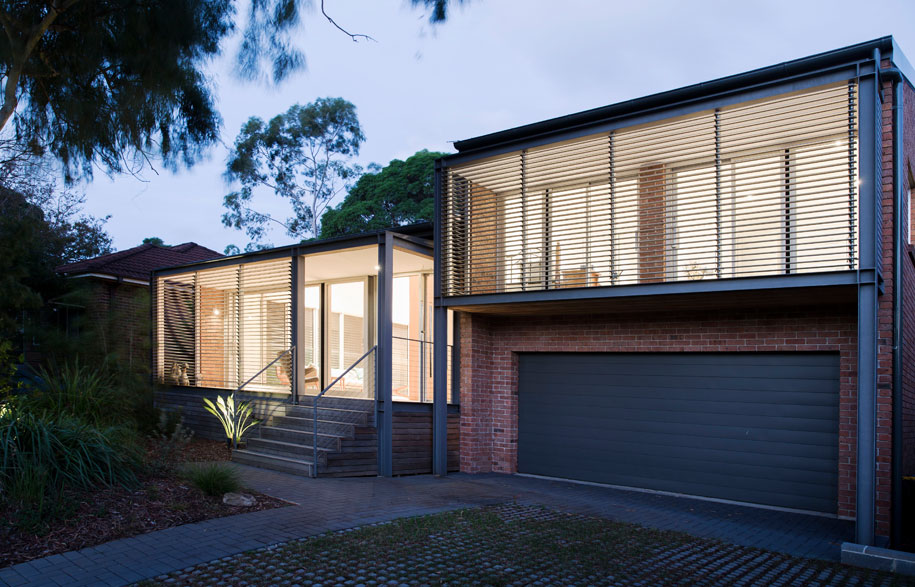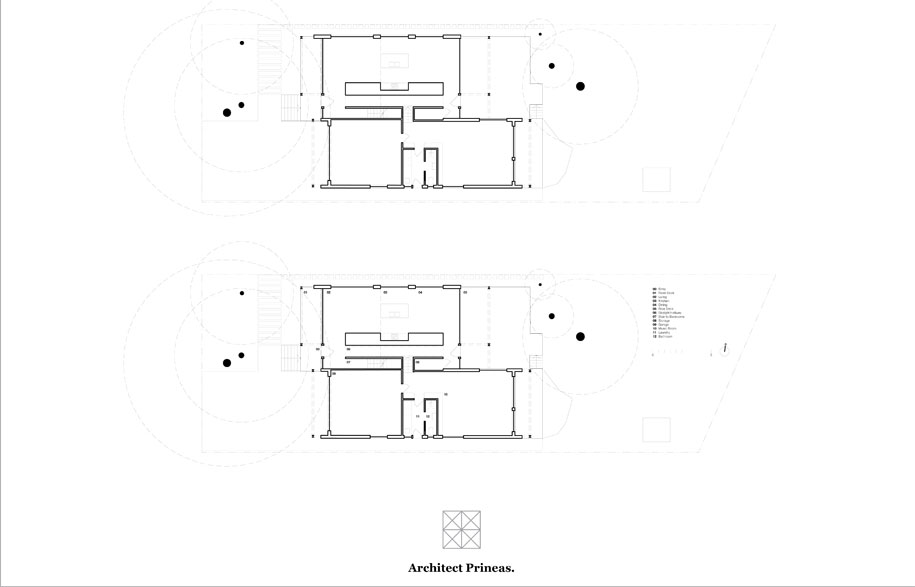 Architect Prineas
architectprineas.com.au