The small boutique building design firm Story Design Collective was called to action by a husband and wife team, Nicquel and Sam Carmichael of Carmichael Build, to design a home of a bold and poignant onyx palette.
The senior building designer of Story Design Collective, Sam Ray, says on the palette, "This colour palette was client driven. It's bold, risky and emotive. Ultimately, they wanted the warmth and sophisticated Melbourne lifestyle to meet beachside Gold Coast living."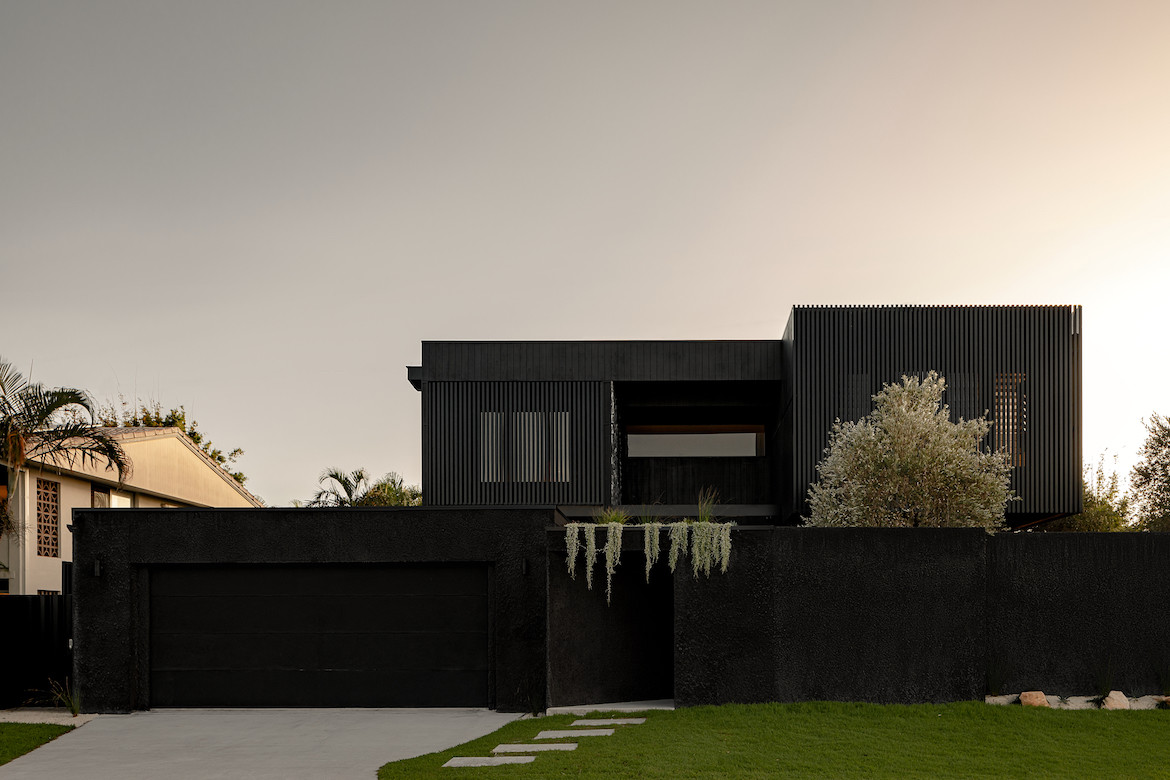 The Carmichaels, passionate and experienced in renovating, wanted to bring the existing family home into a masterful abode and were not afraid of bold design choices that Story Design could play around with.
The onyx-inspired palette dances with inspiration between the materials found in renowned Melbourne architecture and interior design, with a palette that makes it a point of difference in comparison to standard seaside residences.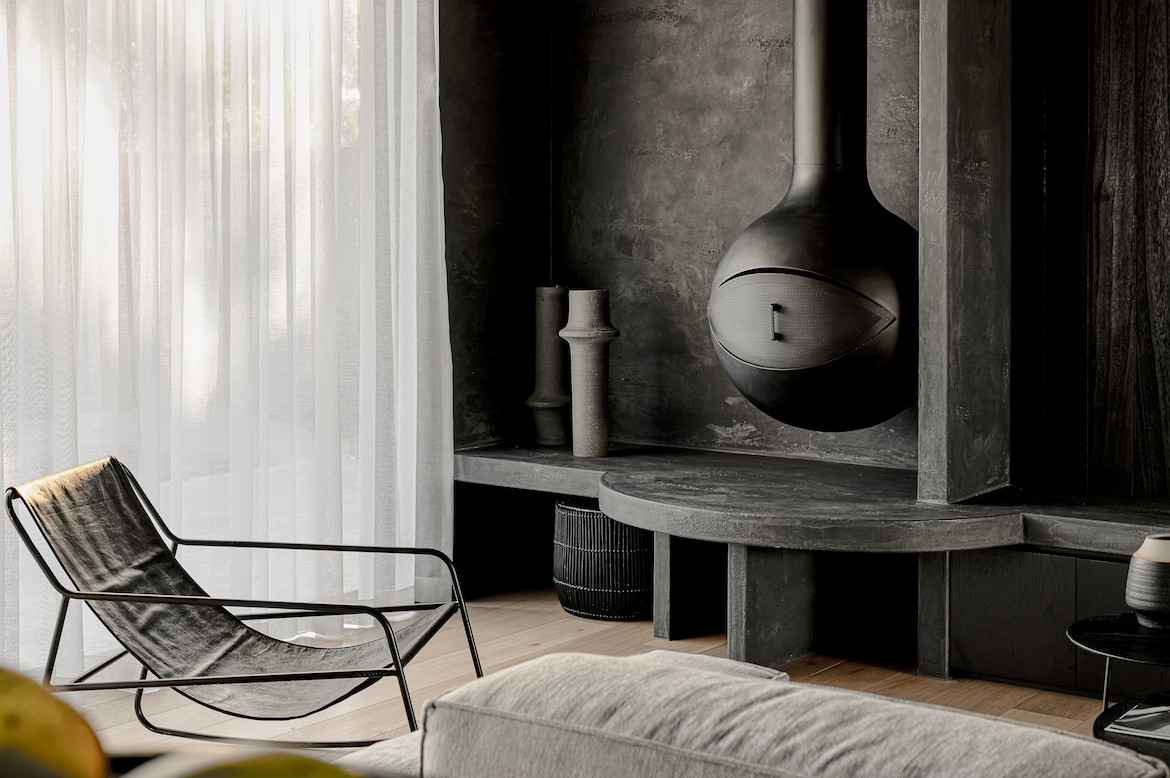 "Nicquel and Sam have balanced the black on black with a stunning selection of raw materials – blonde oak flooring, basalt stone entry wall, marble stone tops and range hood," says Ray.
The open floor plan helps circumnavigate the possibilities of being too dark, with the connectivity of the rooms, the blurring between inside and outside, and embracing the ocean air make this home a design marvel.
"With this dark palette, we needed to ensure as much natural light flooded the house as possible. The open floor plan was crucial. Floor to ceiling stacker sliding doors throughout the home's east, north and west walls let the natural light shine and the critical breeze cross flow," says Ray.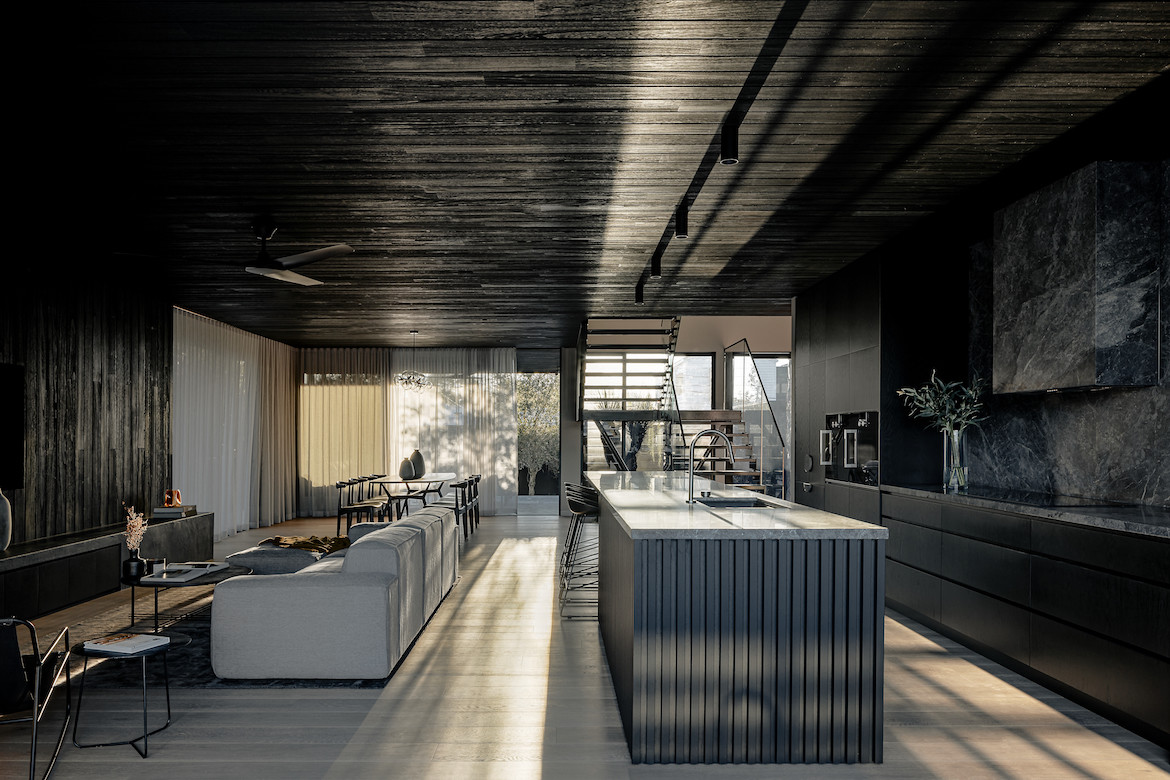 Traditionally, the palette of coastal homes tends to be white and reflective of the light around them. But the Onyx home changes the status quo. The deep black mixed with raw materials creates a sense of comfort and warmth. And paired with the floor plan, the creative freedom of such an unflinching brief showcases the talent of both the client and the design firm.
The dark and the delightful coalesce — and while it may not be the home you expect it to be, entering its doors welcomes a sense of serenity through every corner.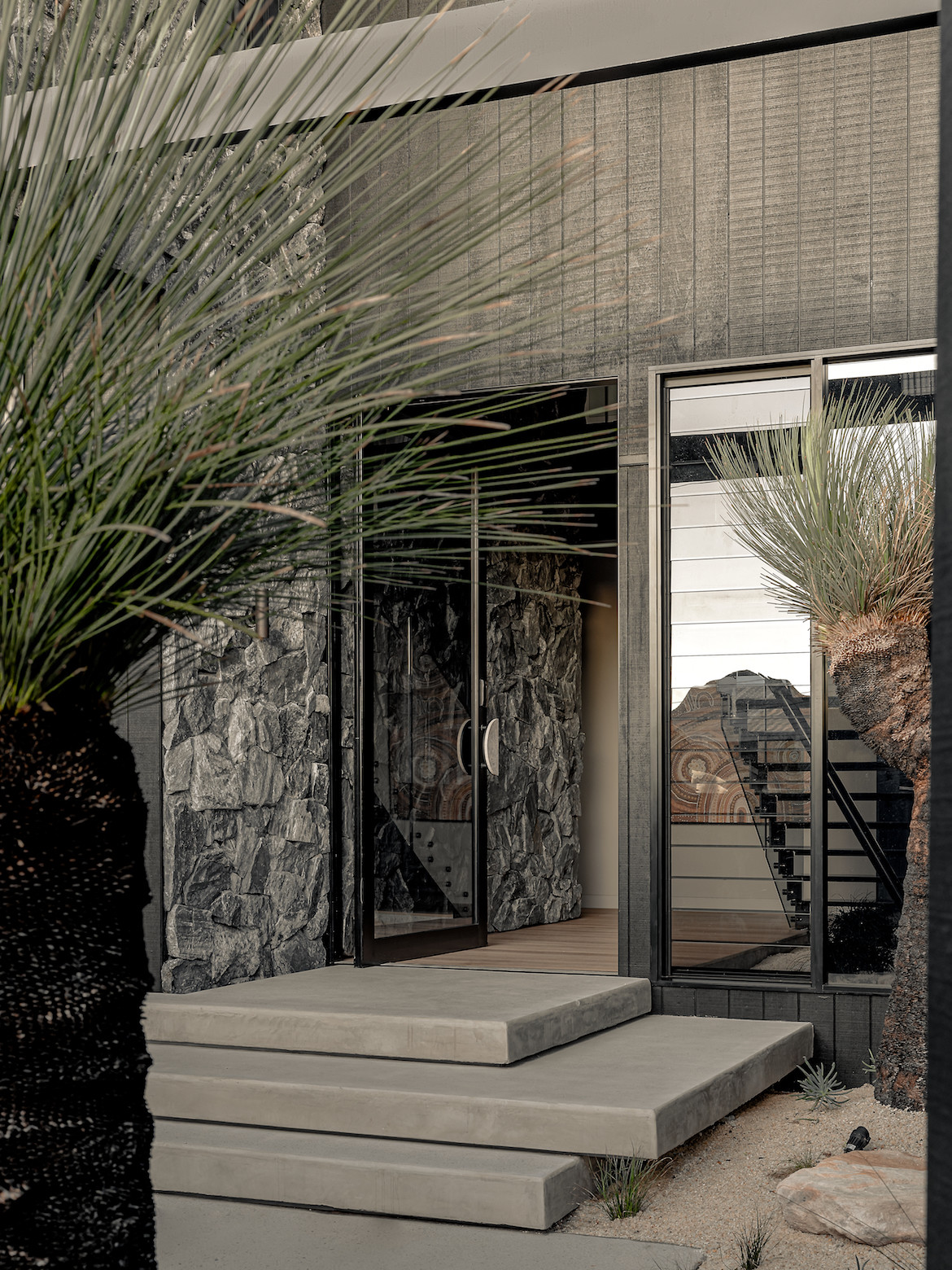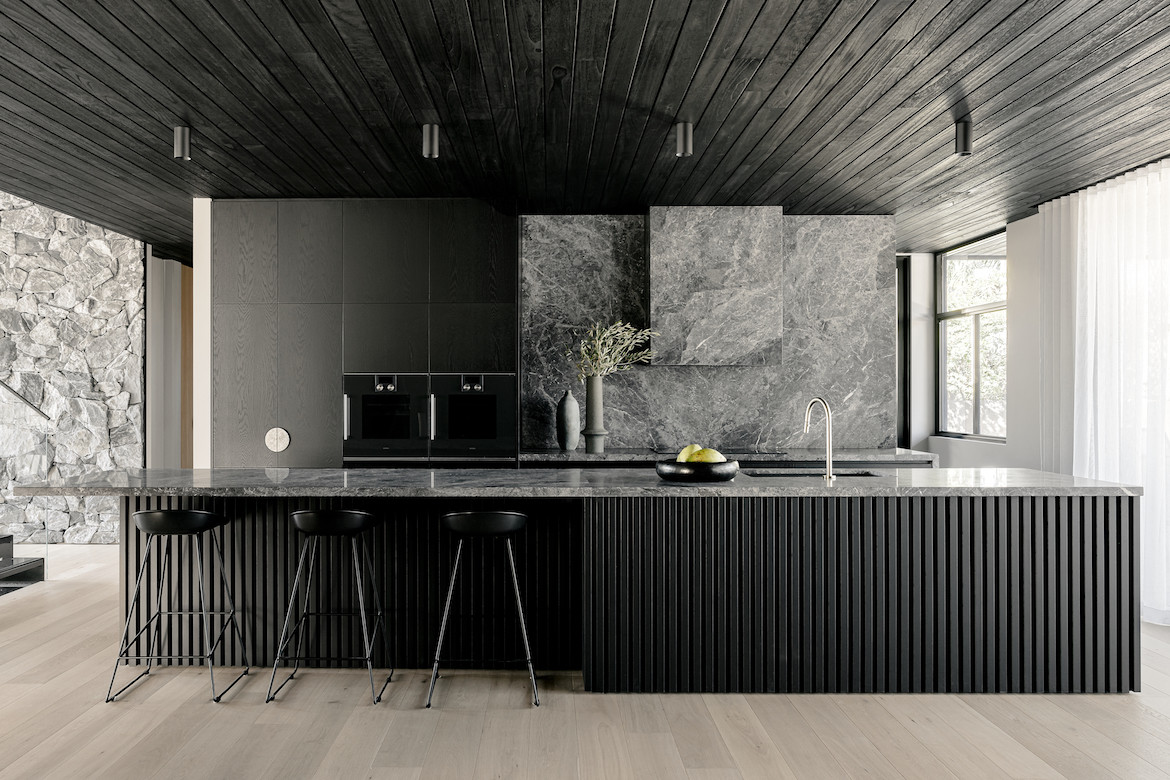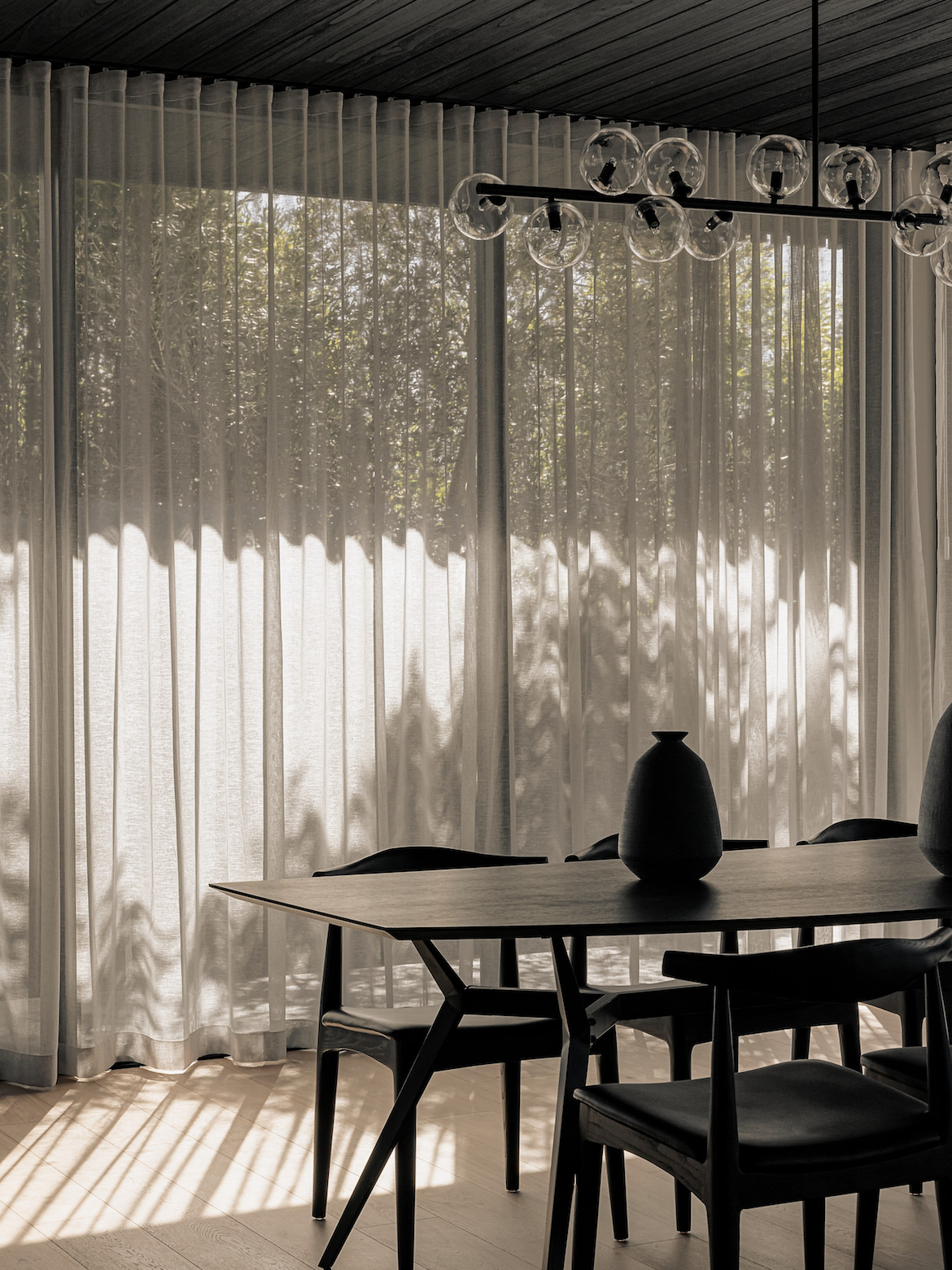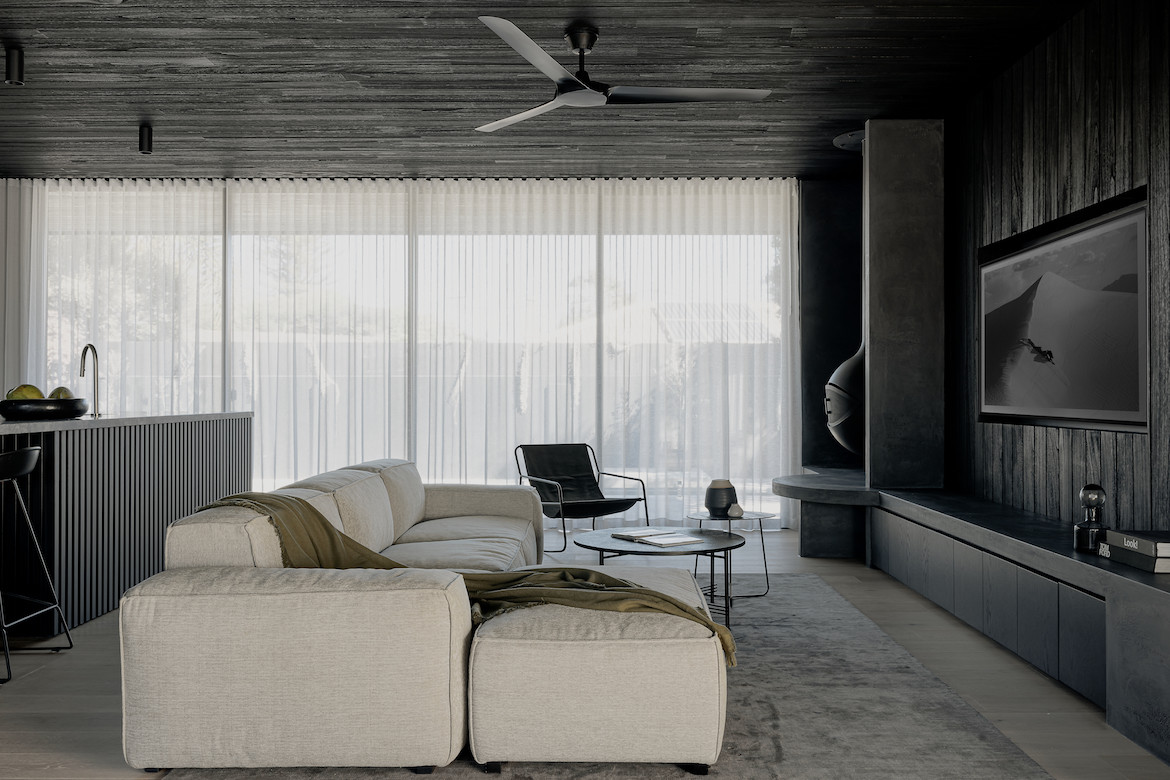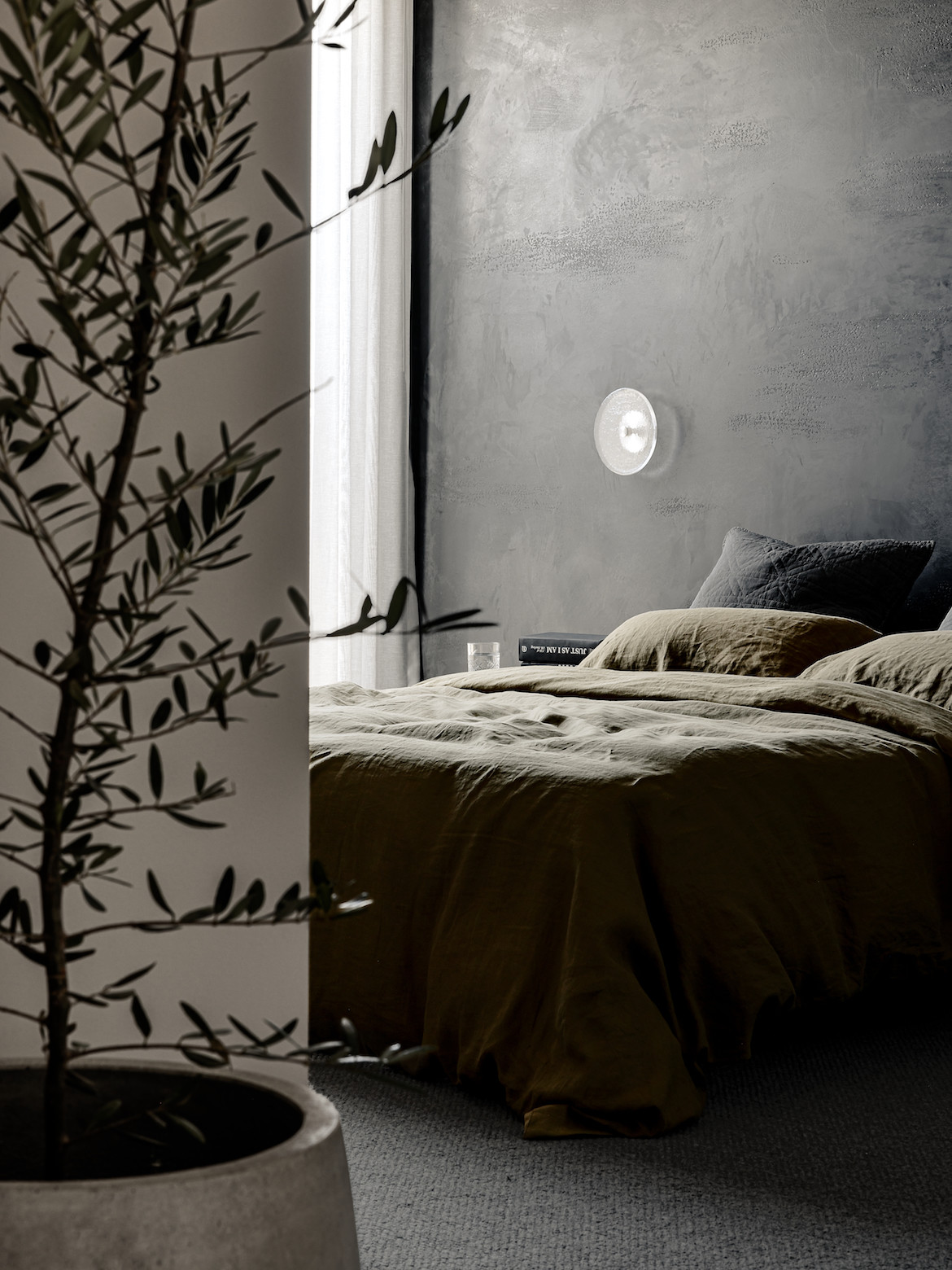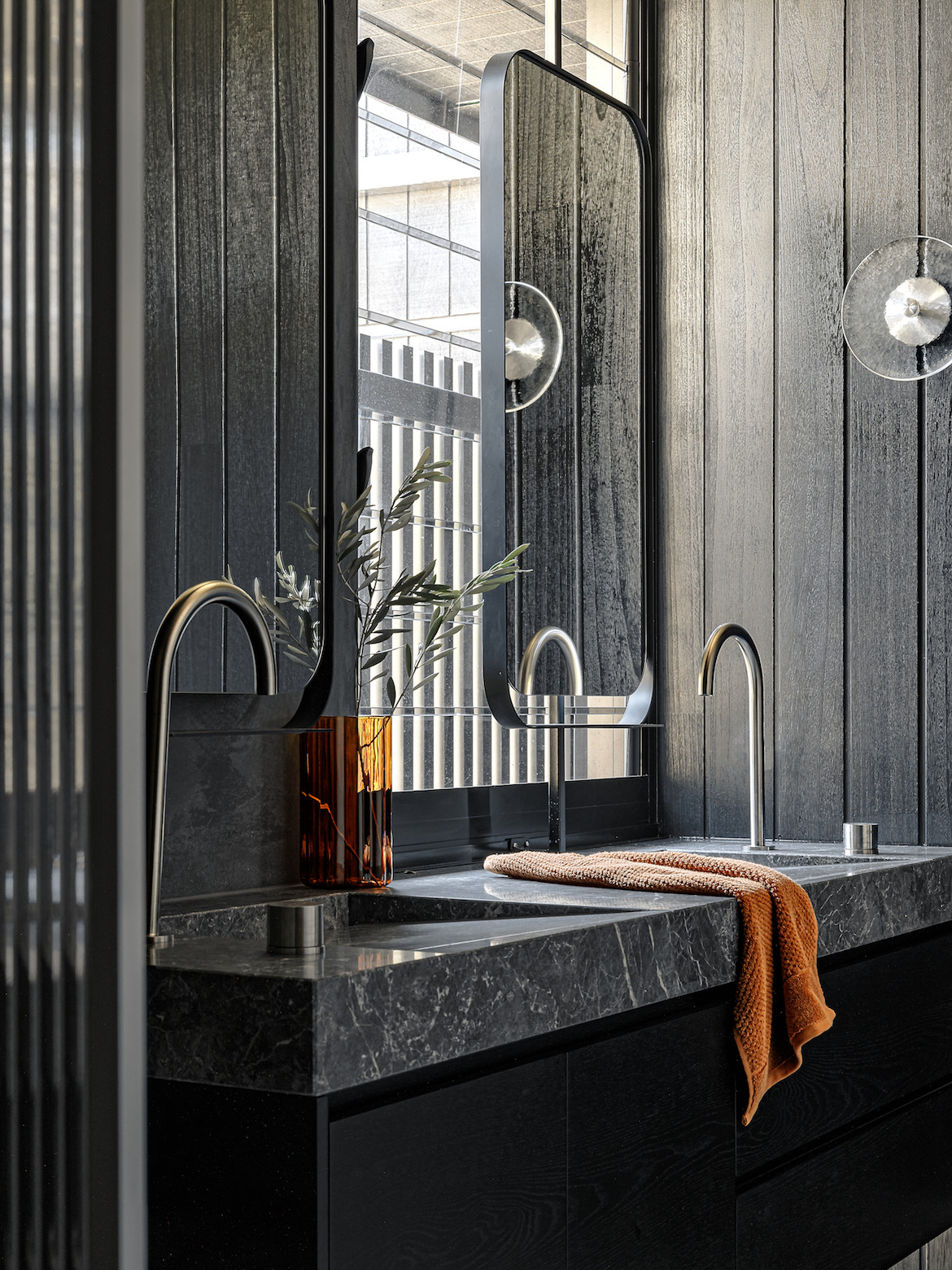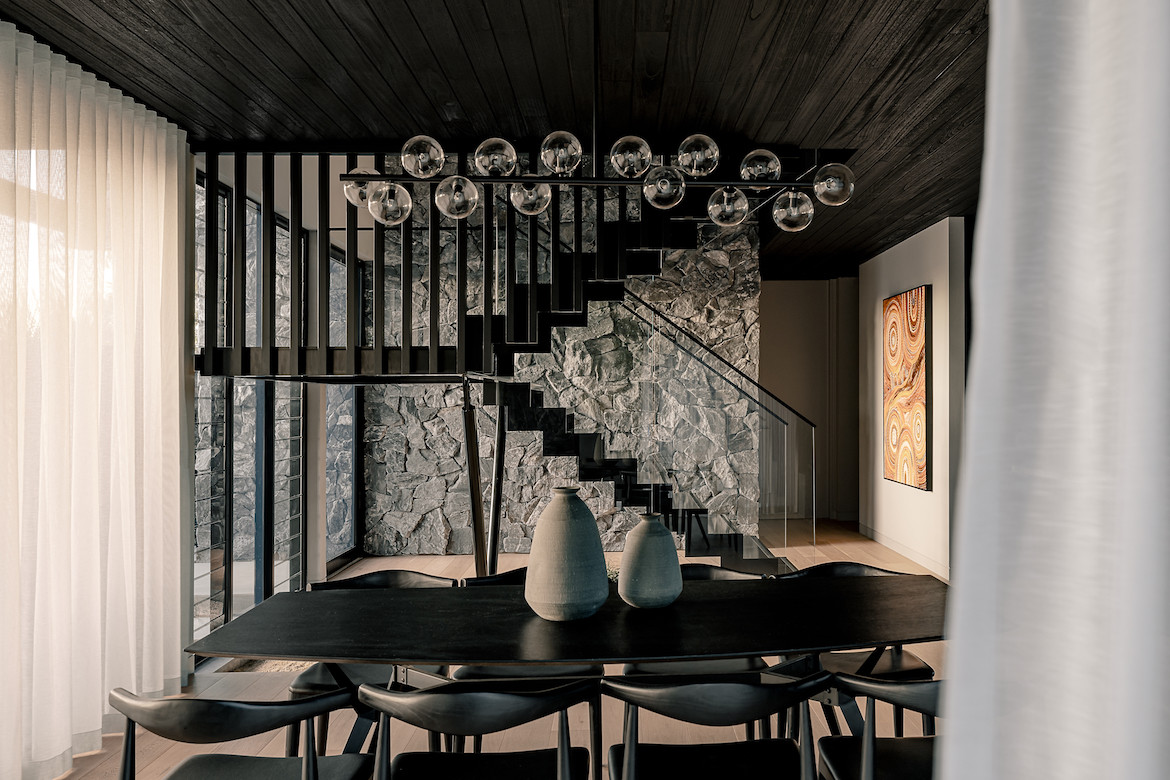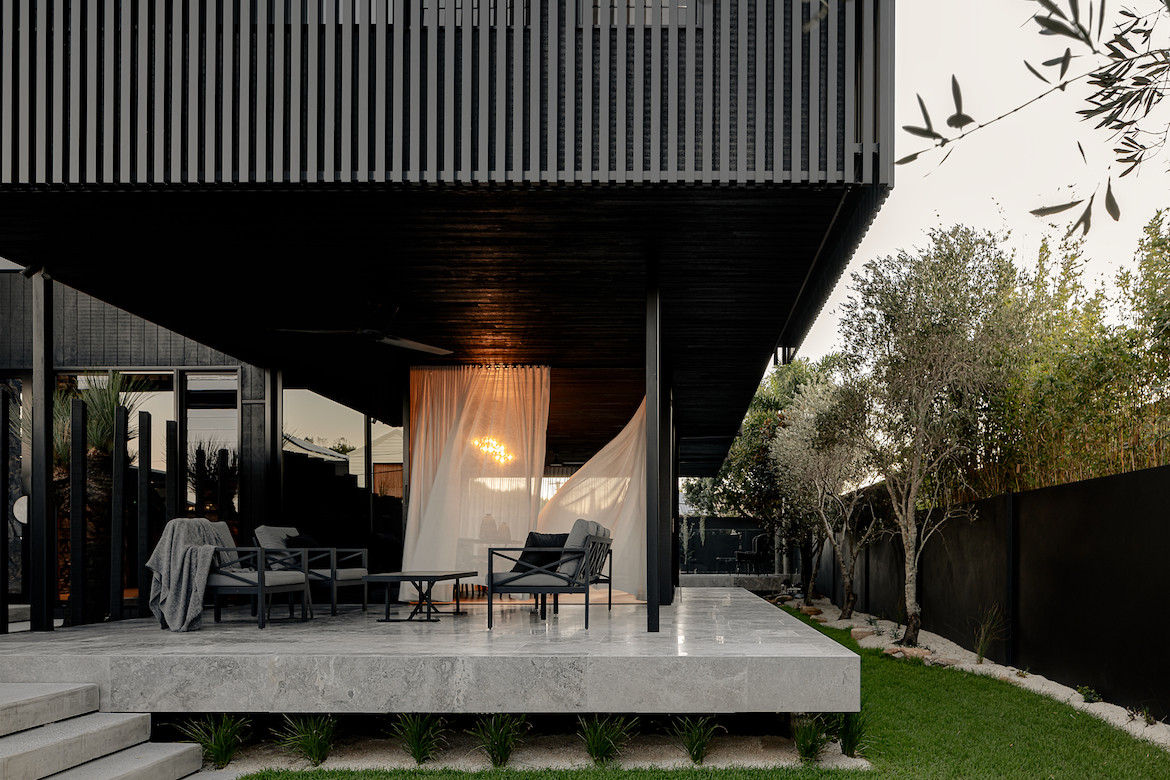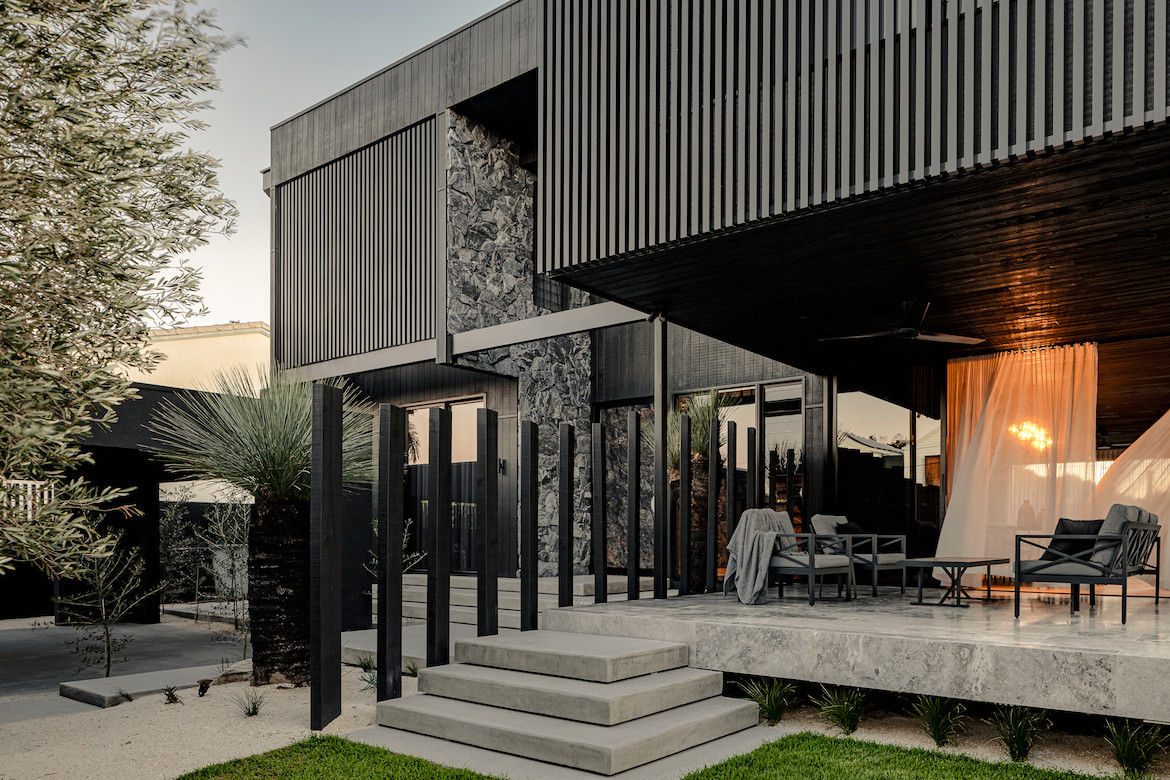 Project Details
Architecture — Story Design Collective
Builder — Carmichael
Photography – Brock Beazley
Furnishings — Valliant Styling
We think you might like this article about this Singaporean tropical retreat.
---