Designed for a creative couple with little need for domestic amenities, the project's brief emphasized removing walls and visual boundaries between areas and favouring materiality over colour in shaping the interior's aesthetic.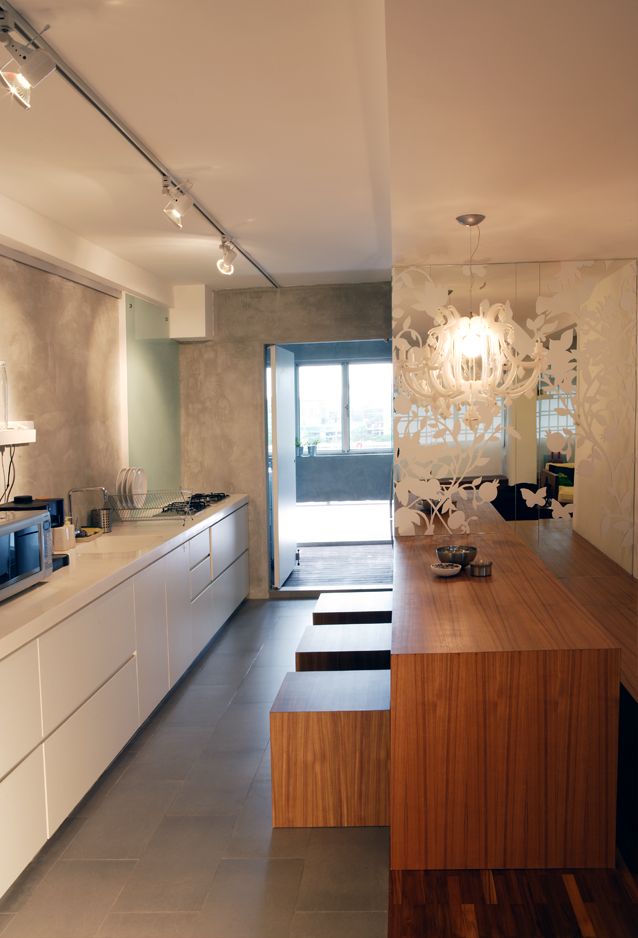 The material palette employed to achieve this consisted of floor tiles in the kitchen and teak plans for the rest of the flooring, visually porous concrete ventilation blocks for a partition between areas and laminate, glass and mirrors. Painted surfaces throughout the apartment are white, with a grey stucco feature wall straddling the boundary between chromatic and textural effect.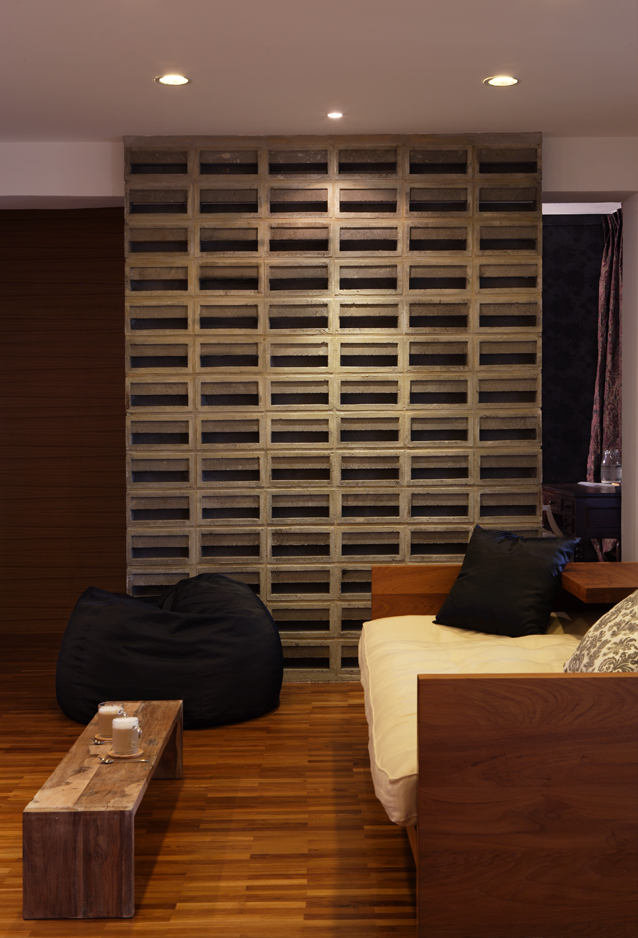 Fixtures and furnishings sustain the pared back philosophy of the fit out, either accompanying colours and materials are adding modest flourishes of decorative detail. Dark, patterned wallpaper, eclectic lighting and mirror embellished with a flora cutout further interrupt the clean colours, shifting the feel of the apartment from Spartan to minimalist.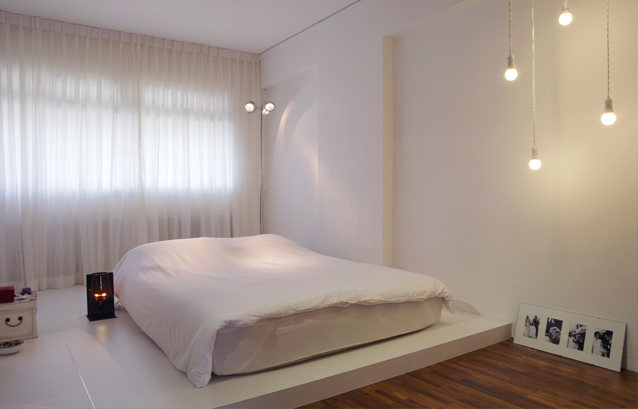 The resulting home speaks to the personalities that inhabit it – "Clients are very committed and interactive" comments Moh, Principal Designer at the firm, "Being in the creative industry, they both are sure of what they want." And, whilst the simplicity of the aesthetic might be too extreme for many, it can also foster creative clarity, rendering it a serene and meditative sanctuary.