Inarc Architects' brief for the project was to design a holiday home which would in future could become a more permanent residence, thus the pragmatic essentialism of an occasionally used dwelling needed to be elaborated with a more complete set of amenities.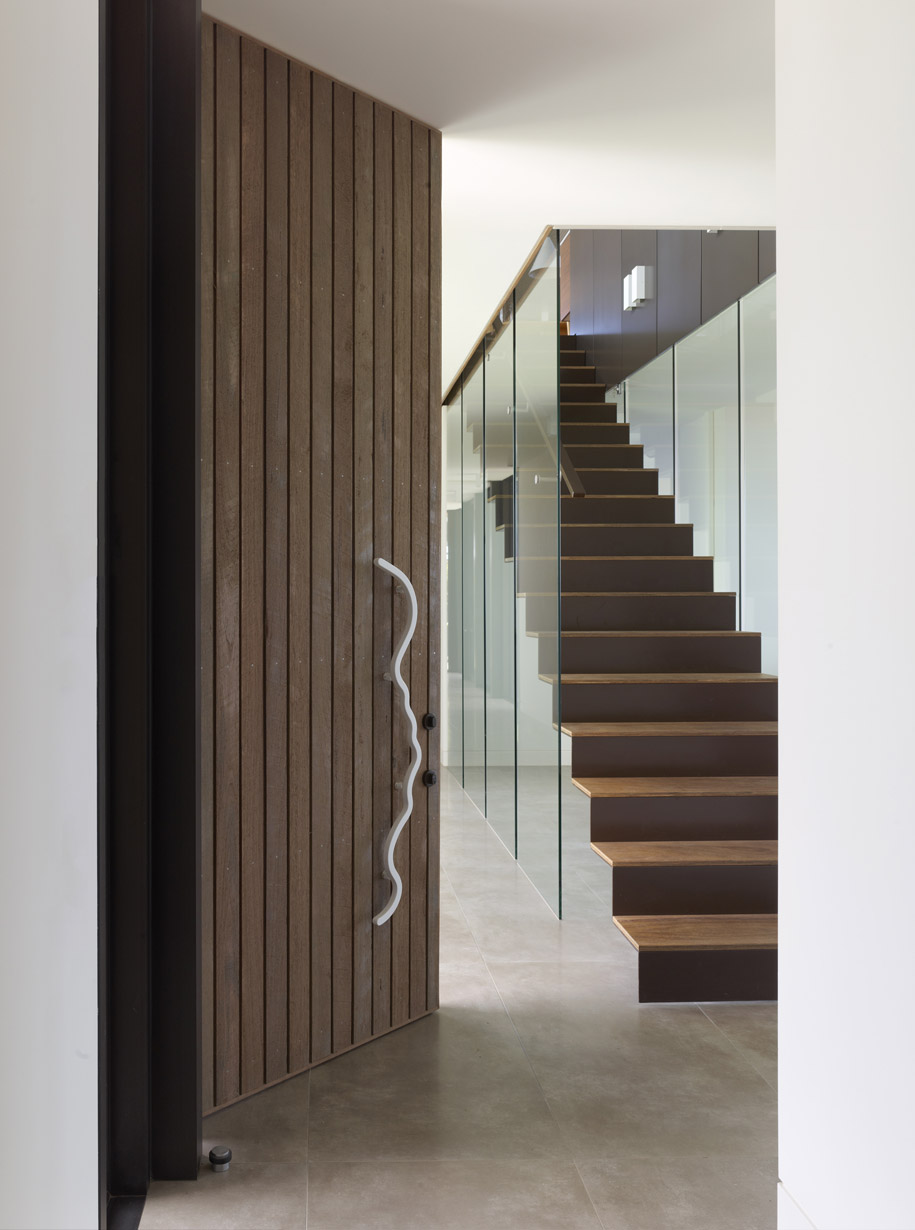 The structure itself sits on top of an escarpment, accessing idyllic rural views to the North and the rugged seascape over nearby Bass Straight to the South. The site is located on a transition point between two geologies, resulting in significant landslip. To address this, deep-bored piers anchor the building to the crest of the allotment at the ground floor, whilst at the upper level, the floor plate cantilevers over the steep terrain below.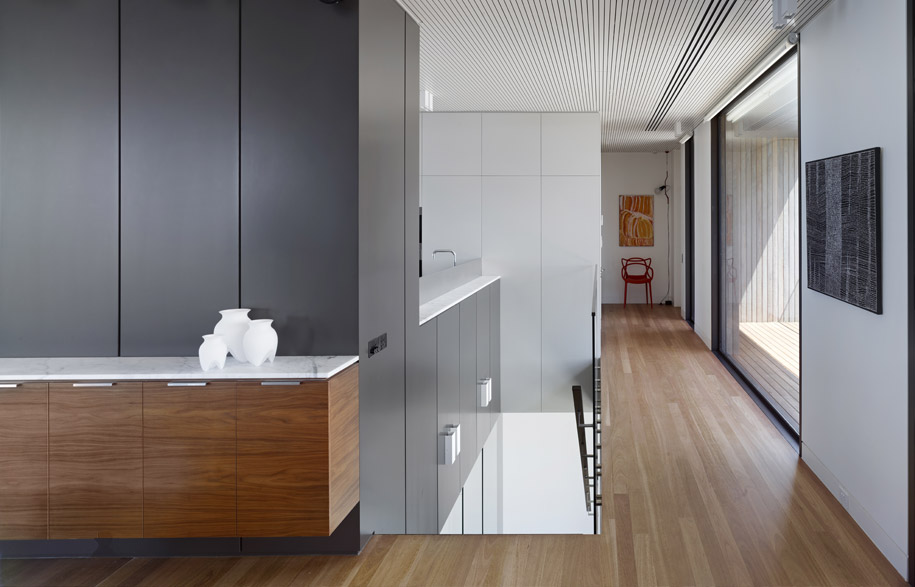 As the architects explain, "The first floor plan is a linear arrangement of spaces kinked around existing trees. The cantilevered corners of the living room and main bedroom give the feeling of detachment from the building, a feeling of leaning over the edge."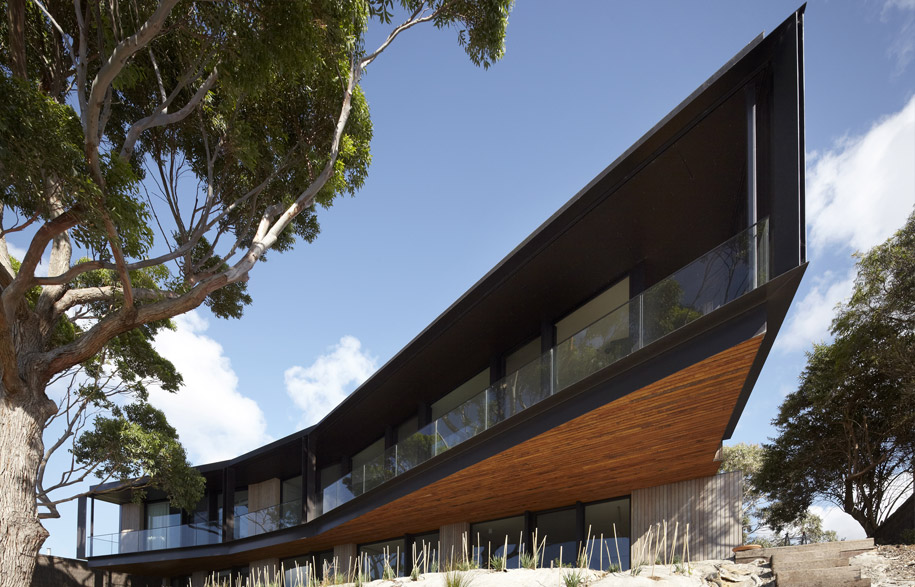 The home's starkly contrasting prospects inspired diverging facades to match the mood of their panoramas; as firm director Reno Rizzo comments, "the benign northern orientation has views over paddocks defined by rows of pine windbreaks with rolling hills in the foreground. This facade is clad in tailored narrow blackbutt timber boards and reads as an angular but warm and welcoming timber house. The more inclement southern orientation has resulted in a brooding and sharp composition of dark painted steel and glass."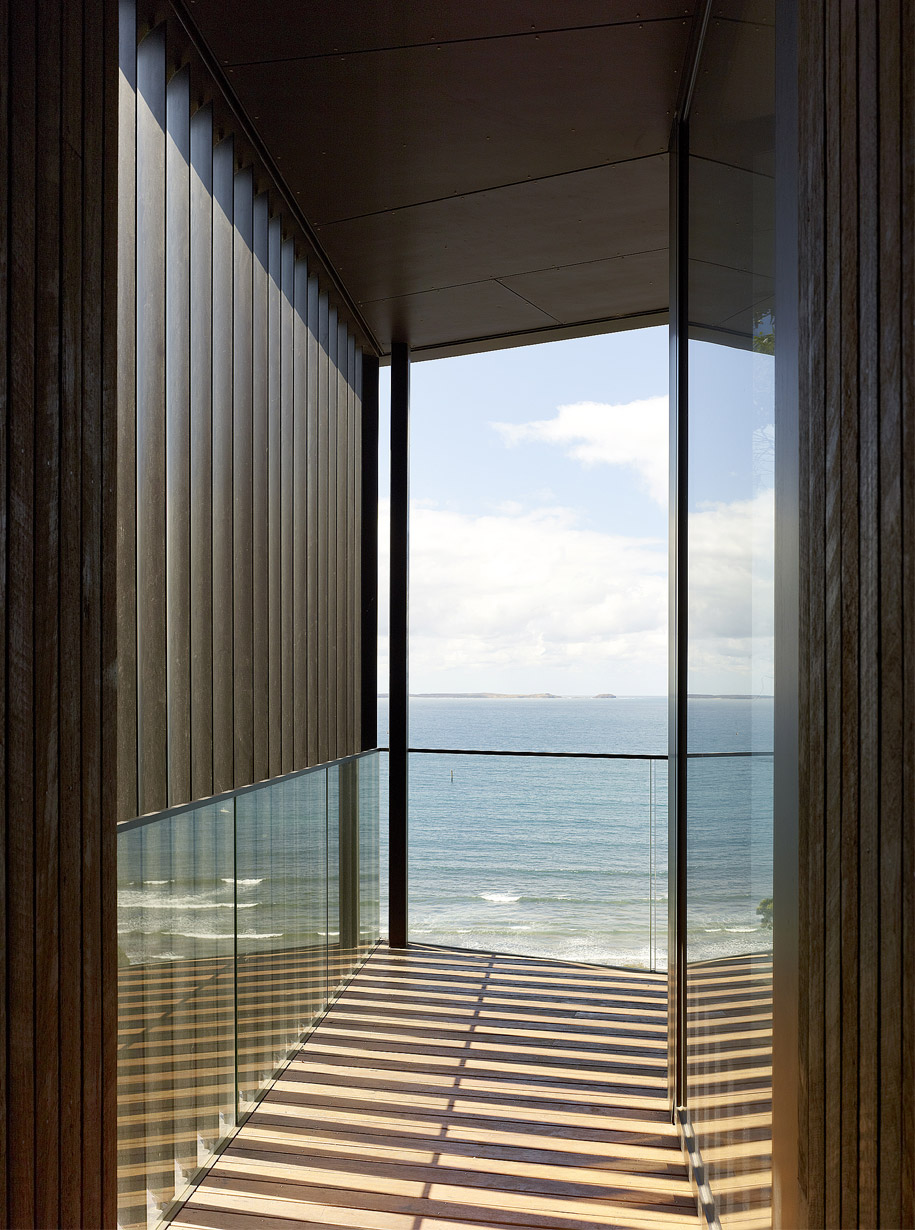 The uniformity of external cladding and the jagged composition of walls and parapets evoke sculptural forms, with the essentialism of the material palette and pure geometry of parallel and perpendicular lines continuing inside. Grey tiled floors, Blackbutt floorboards, white acoustic ceiling and chocolate brown wall panels reinforce the subdued internal experience and the ever-changing external colours.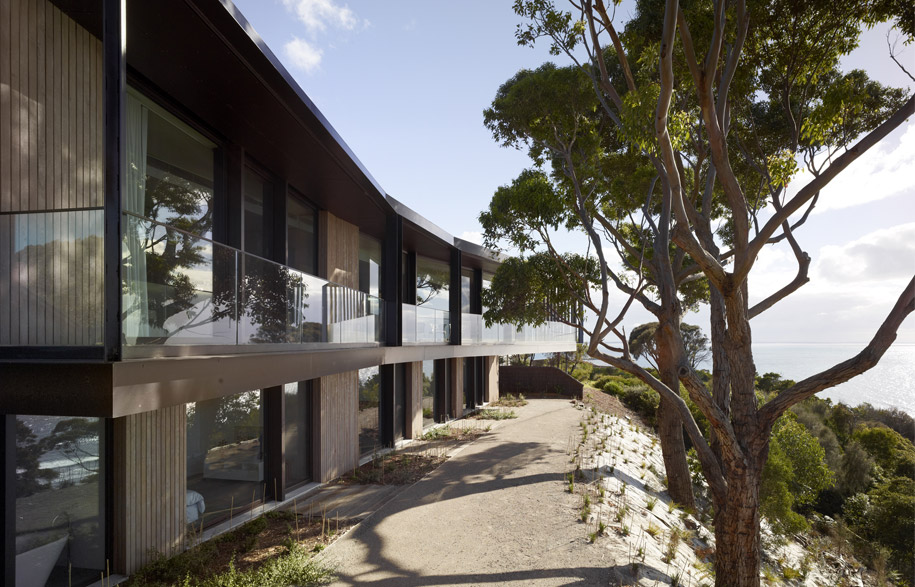 The project demonstrates a pairing of striking natural setting and spare, modern architecture unusual to the Australian holiday home vernacular. Rather than aspiring to nestle in its surroundings, it proposes a bold, artistic addition to them, matching them not so much in aesthetic but in mood.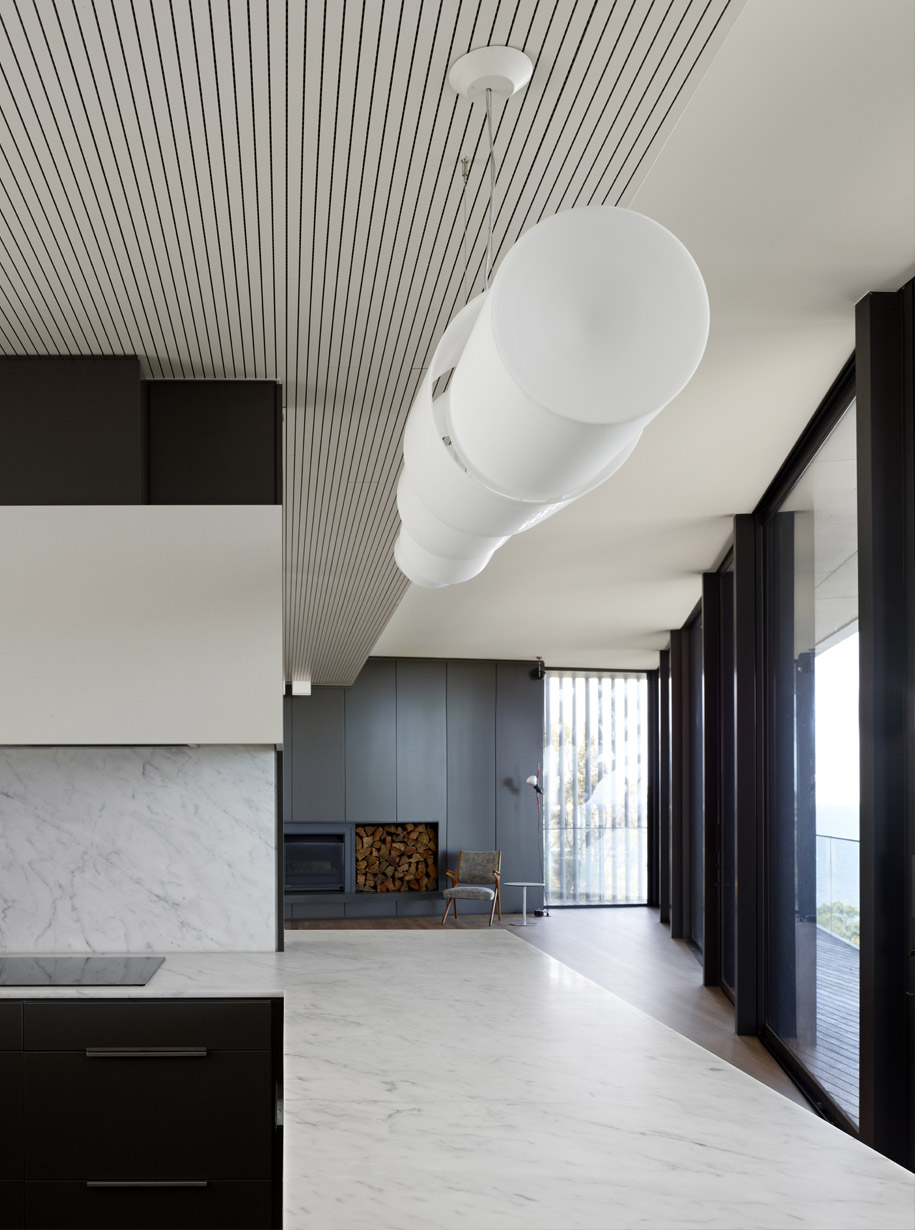 Inarc Architects
inarc.com.au
Photography: Peter Clarke
peterclarke.com.au
abc