Hero: Upstairs is a gallery filled with Varakan's personal collection of art pieces and everyday objects.
In 1997, Varakan Tipprapa was happily working as an interior designer in Bangkok when the Asian financial crisis began to emerge. As economic stability and the sense of socio-cultural equilibrium were suddenly thrown into question, the notion of 'design' seemed out of place. What should a designer do at a time when daily concerns were far removed from design and aesthetics?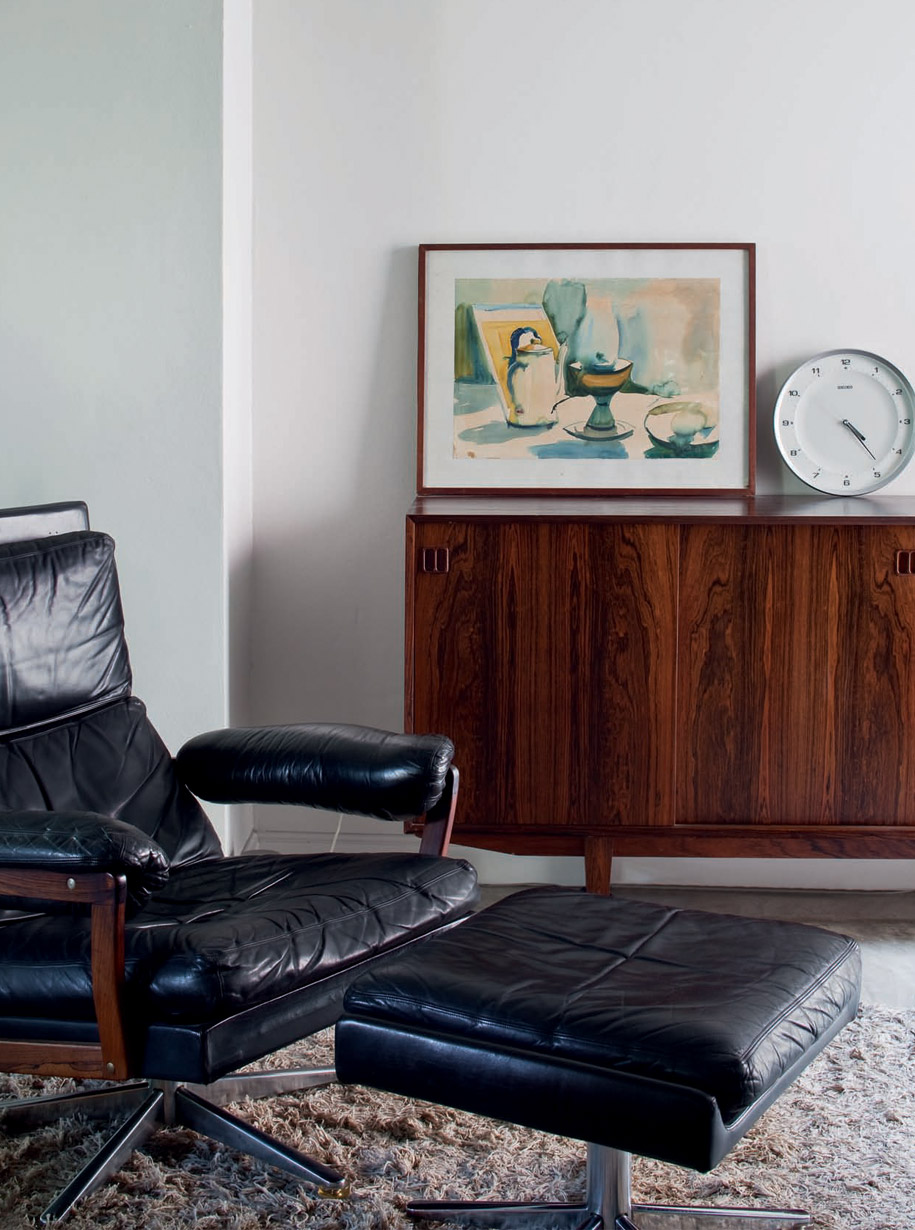 Functional pieces become aesthetic subtleties in this house.
With all this in mind, Tipprapa began to question his own design education and experience. Can one really be an expert in any design field and continue the same endeavour throughout his or her life? Or can one instead become multidisciplinary and allow the designer to move from one field to the next without limits? These wonderings inspired Tipprapa to move from Thailand to the United States (US) to study architecture at Illinois Institute of Technology (IIT), where his previous education and experience in interior design was no longer the centre of his universe but became a handy background for his future visions. At IIT, Tipprapa was exposed to the limitless nature of design, discovering photography followed by countless other creative disciplines. A chance to study at Bauhaus University in Weimar, Germany, also re-familiarised him with the social and cultural implications of design. The image of a designer firmly attached to his desk trying to meet the deadline on a daily basis soon began to disappear.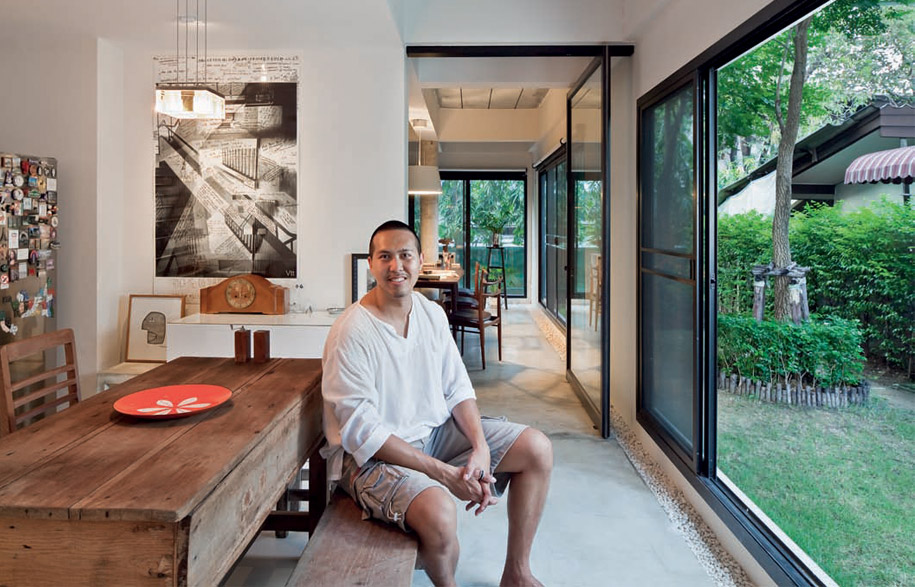 Varakan Tipprapa, the curator of his own home-gallery.
After working in the US for a while, Tipprapa began to focus on the social role of a designer and the nature of his contribution to the design community as a whole. Despite Chicago being a productive background for any design professional, Tipprapa felt that in order for him to create something worthwhile, he needed to truly understand the place as well as the people. No longer seeing design as an autonomous discipline, with designers creating objects that could belong anywhere, Tipprapa wanted his design to be born out of the place it is situated. It might be true that design nowadays can transcend the specificity of location and become something truly international in both intention and outcome – but this was not his vision.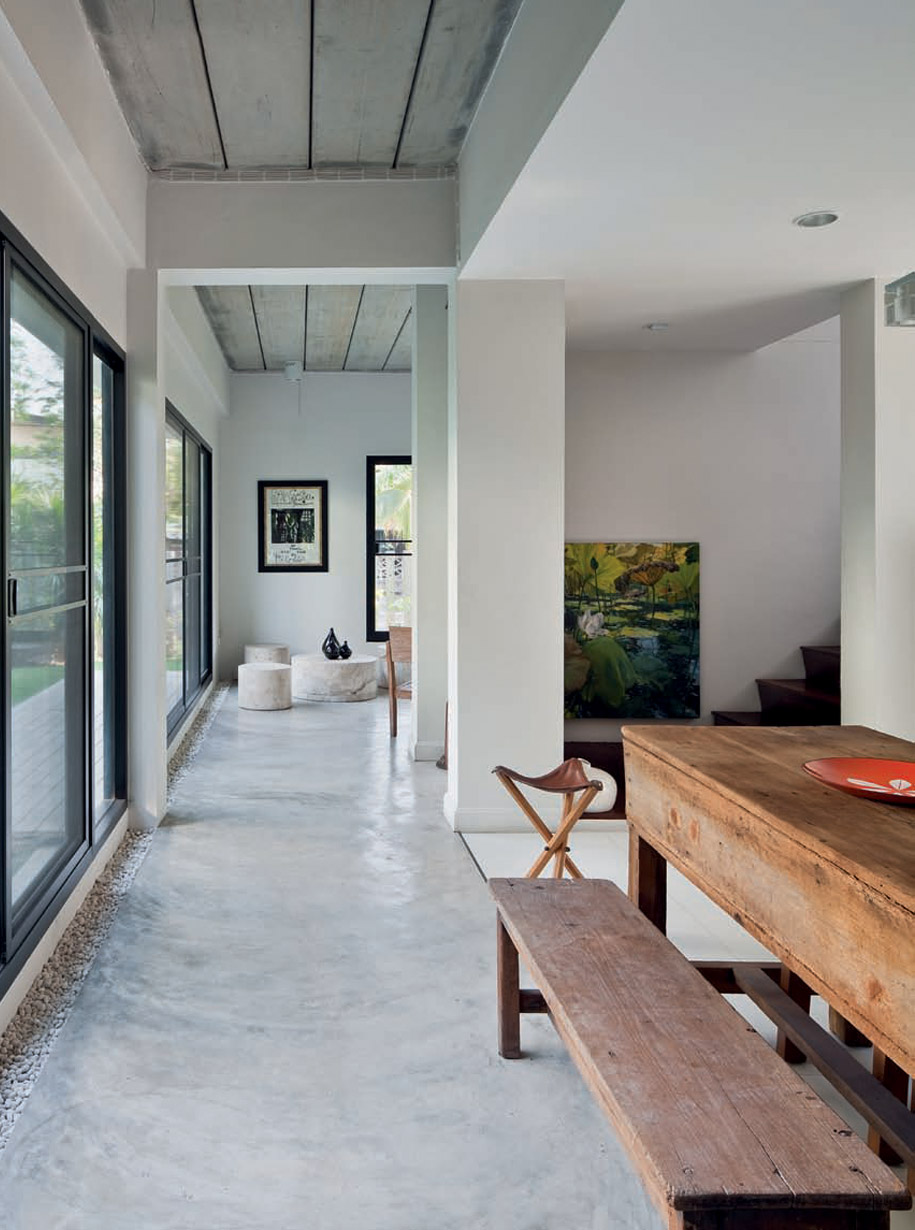 Flowing living spaces allow for clear sight lines and plenty of natural light.
Tipprapa decided to return home in 2006 and to begin again with newfound possibilities. Architecture, interior design, photography, as well as other design endeavours were no longer separated. Teaching also became an exciting new task he discovered, somehow fulfilling the sense of civic contribution he longed for. All of these simply became parts of his daily life, an ensemble of design acts fused into one expression of self and creativity.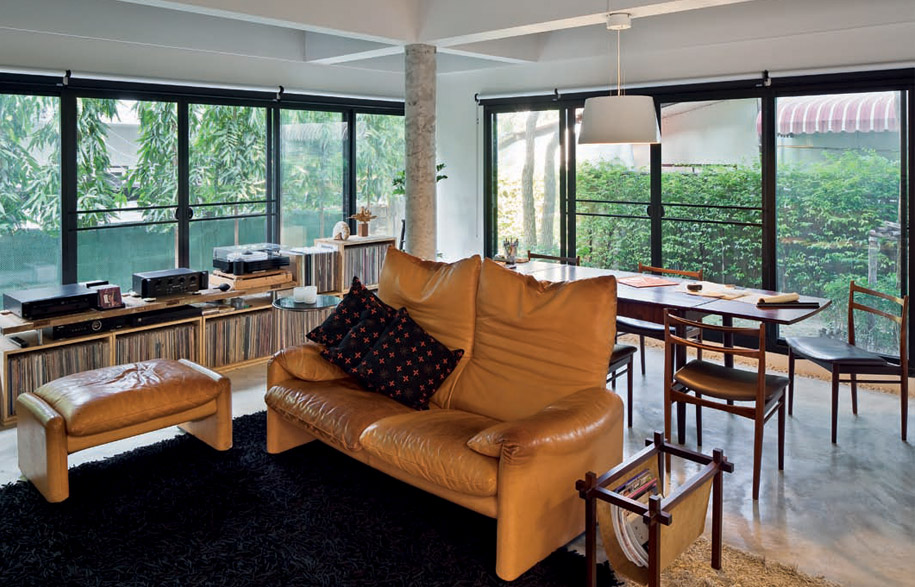 The living space is an ensemble of furniture and objects with various origins.
Moving back to Thailand meant finding a place to live. With passion in art and photography, Tipprapa yearned for the rich museum culture he once had in the US. So his first instinct was to create an environment that could become an artistic sanctuary of his own. Simple and almost blank from the outside, the richness of the house lies in its interior. Located near his parents' house, his newly-built home also became a design studio, a photography studio, as well as a personal art gallery. His aim was to create "A house that is a personal recollection of my past, but at the same time anticipates the transformation of my future."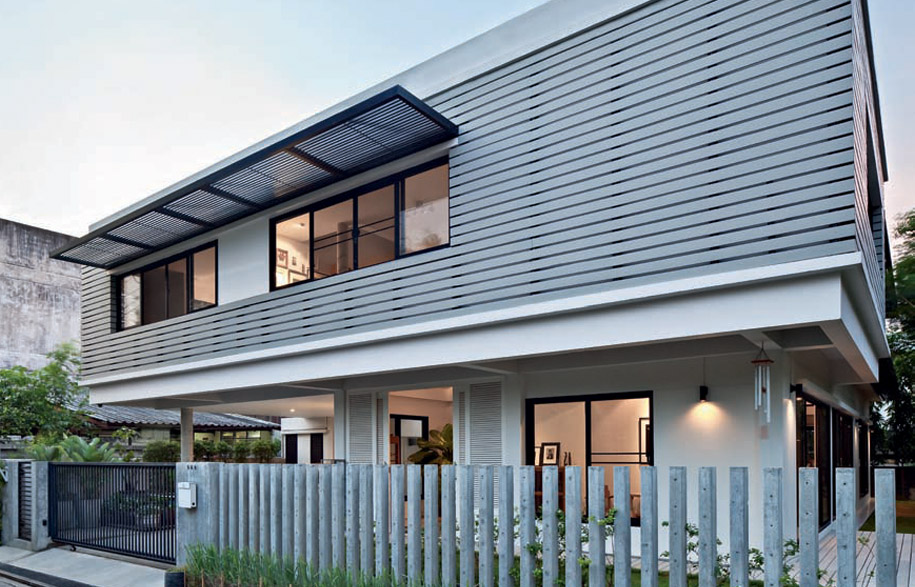 A comparatively subdued entry belies the warmth and personality inside.
Tipprapa is, in many ways, the curator of his own collection, which consists of not only art pieces but also objects of everyday living that he selectively surrounds himself with. Art, furniture and objects are the artefacts of his diverse interests. They record his life and travels, becoming physical memories. Because none of the things in his house are 'designed' to be displayed with any other, they do not require any specific setting and so offer a true freedom of arrangement. This type of re-arrangement is also facilitated by the fluid interior organisation of the space. Mostly open and free, the spaces of the house flow from one part to the next without interruption. Only a hint of territorial demarcation reminds the inhabitant of the place and activities he engages in. And because of the openness, when the house is filled with friends and family, it becomes a welcoming social space of familiar objects that make everyone feel at home. Nothing seems intrusive, and nothing screams for special attention. Every piece of furniture and every object is orchestrated into a unified rhythm, allowing all to stand quietly yet uniquely in their place, waiting to be discovered.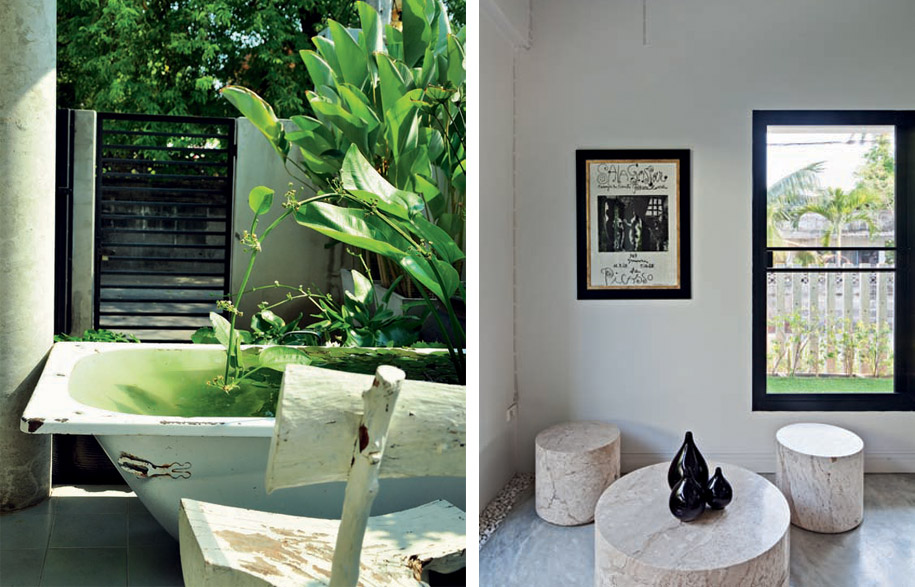 Left: The courtyard has a rustic charm. Right: Different shapes and forms, a creative exploration by the owner.
Varakan Tipprapa's house is a building that is truly productive, in the sense of its ability to modify what it inherits. This modification includes taking a stand against what the natural as well as urban environment offers. The task of the building is thus to discover what is, not given what might possibly be. It is not resistance nor resignation to the context, but an articulation and re-interpretation of the place, in order to construct a private environment through which the inhabitants can envisage their lives. Photography: Owen Raggett
owenraggett.com
abc