Edge Design Studio mixes business with dining pleasure in Sydney's new Bull & Bear restaurant. Servicing the well-healed local clientele, the venue invites patrons to leave the hectic CBD behind as they climb the stairs and immerse themselves in the restaurant's rich interiors.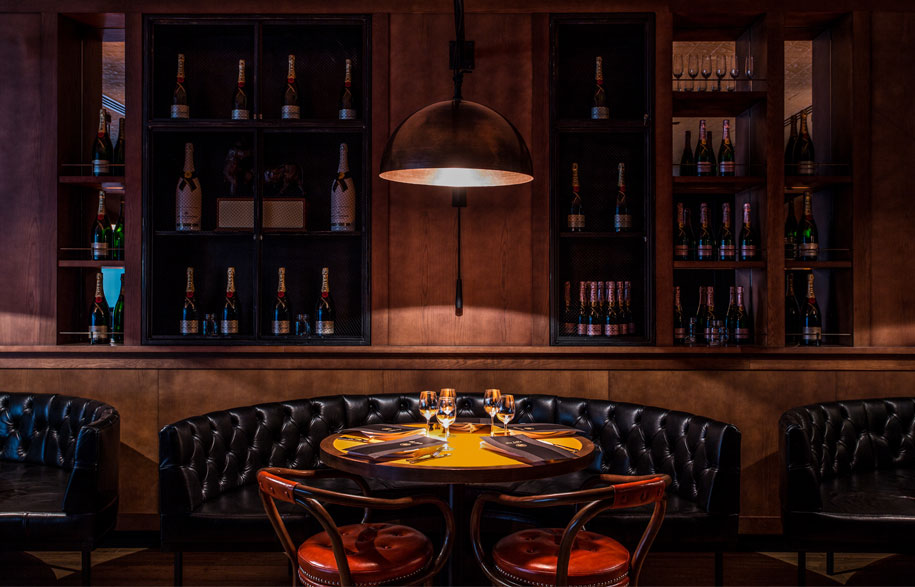 "The aim was to appeal to bankers, traders and financiers in the surrounding area which lent itself to an inherently sturdy design creating a comforting atmosphere that locals can feel at home in," says Mandy Edge, Owner and Director of Edge Design Studio.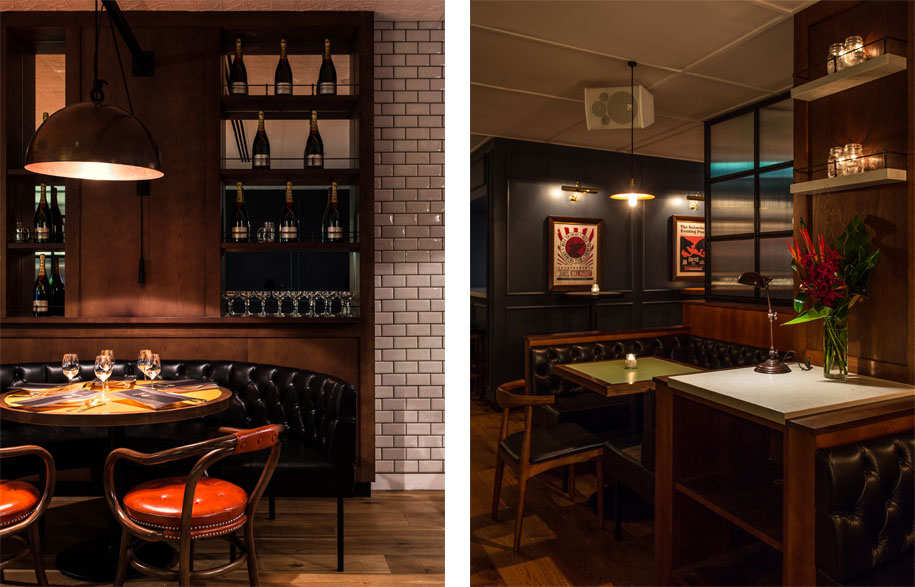 Even in daylight, the ambience of the space is retained as an informal dining experience catering for both social and business meetings; large, aged steel windows with ribbed glass panels contain the sophisticated nature of the interior design.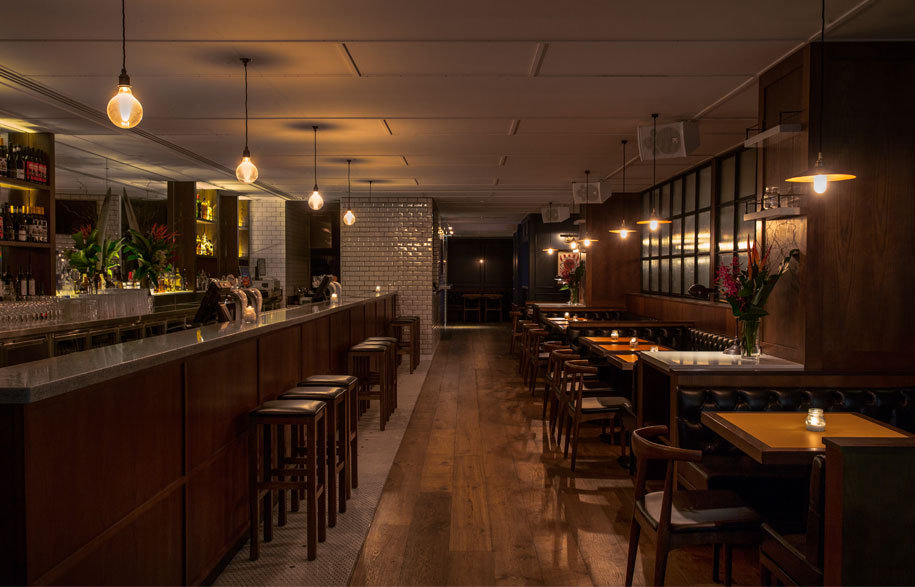 "The existing fit-out and building is modern, lots of hard clean edges. The scheme I presented was rich, dark, almost old worldly so I had to make sure the two came together," says Edge. "We had a tight budget and an even tighter timeframe!"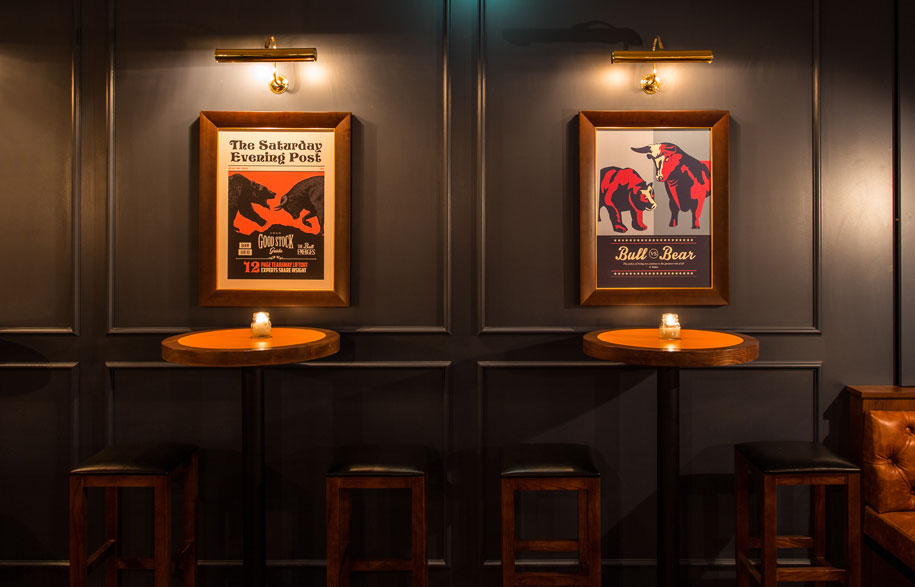 The bar prides itself on "quality and simplicity" making it the driving force behind both its food and design. The brassy undertone of the timber panelling, mosaic floor tiles and leather chesterfield banquettes is emphasised in the dim pendulum lighting; this is contrasted by the bright red and blue leather of the custom designed seats.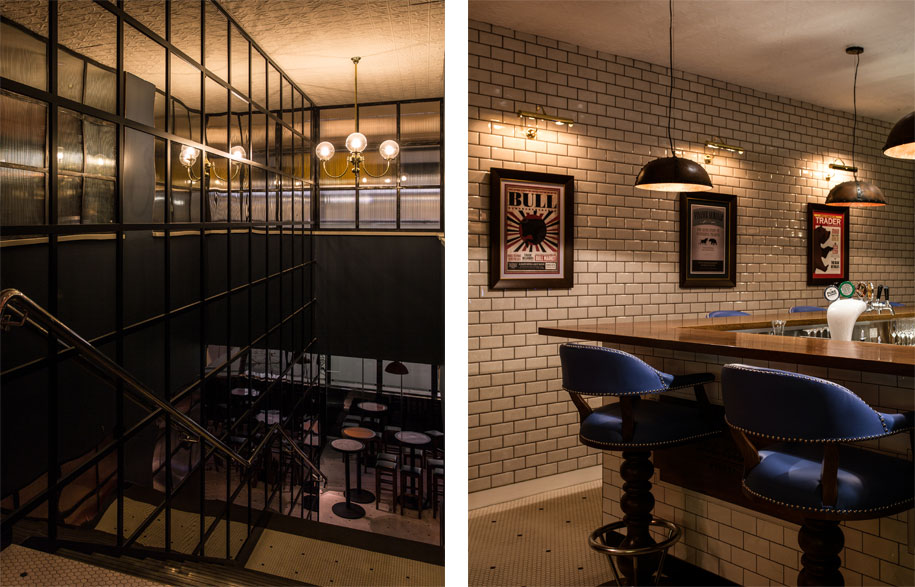 The various textures of the rustic wood, gloss tile and polka dot carpet radiate an opulent old-world charm that contrasts the haphazard modernity of the cityscape beyond the walls. It is with this charm that the space has become a popular haven from the press and clangour of its urban surroundings. Photography: Felix Forest
felixforest.com
Edge Design Studio
mandyedge.com
Bull & Bear
bullandbearsydney.com.au
abc