The home of Melissa Blight, interior designer and Jayson Blight, architect, the worker's cottage comprises four sequential parts. The design duo remodelled the dwelling into a library, lounge and master bedroom, while 2 new bedrooms, bathroom and breezeway form a courtyard infill leading to a kitchen and dining pavilion that opens to a side terrace. We chat to Melissa about their home renovation, and some of the unique design solutions applied.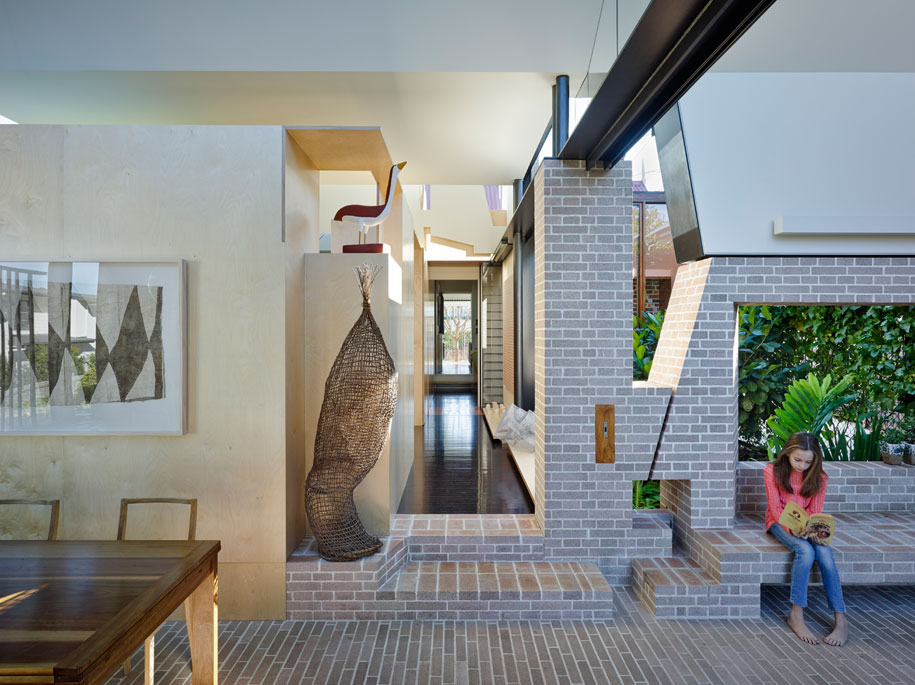 Can you please explain your approach to the renovation?
The original house is an 1880's timber workers cottage, typical of inner city Brisbane. We have owned the home since 2001, and have two children – Mia, 12 and Jenson, 9. The house is sited on a narrow lot – 10m frontage. The original cottage was a small 50m2, two bedroom house but with very high ceilings and, unusually, an original brick fireplace. The doll's house like proportions, and original brickwork influenced the design of the extension in both volume and materiality. The house has a modest footprint which is enhanced by the volume of spaces and connection with sky through high level glazing – important in the urban inner city suburb of Highgate Hill.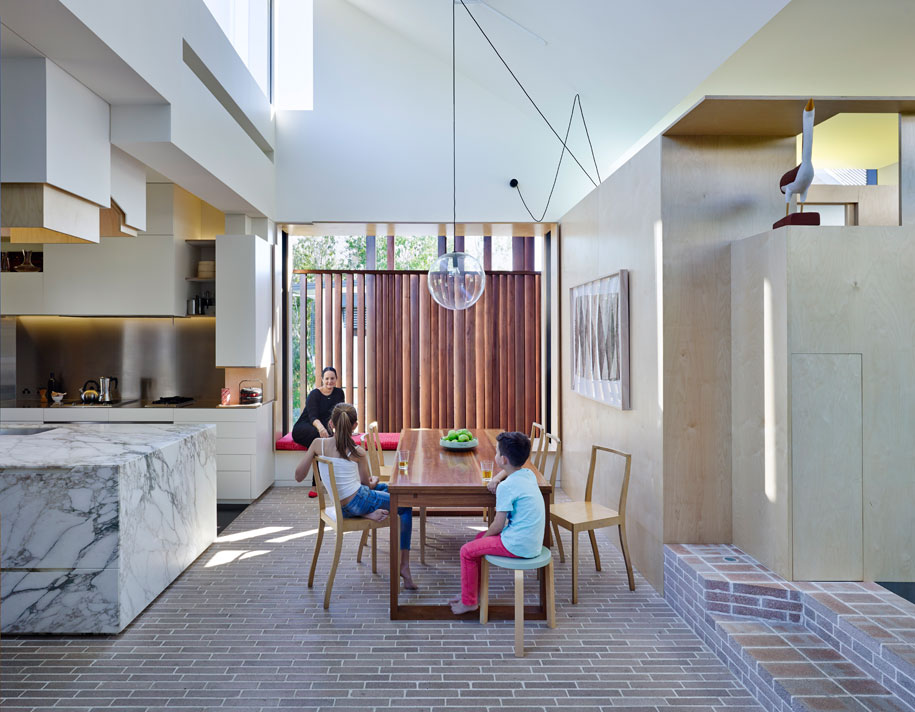 Are there particular features of the design that enable or express a particular way of living? 
The new part of the house is quite open, both visually and practically. Large timber and glass sliding doors open up the spaces to the outside, which contrasts with the original cottage, the type of which were historically quite enclosed with small windows. To continue the open style living, walls were removed in the cottage and replaced with a part height storage wall that divides public and private spaces and provides the required robes and cupboards.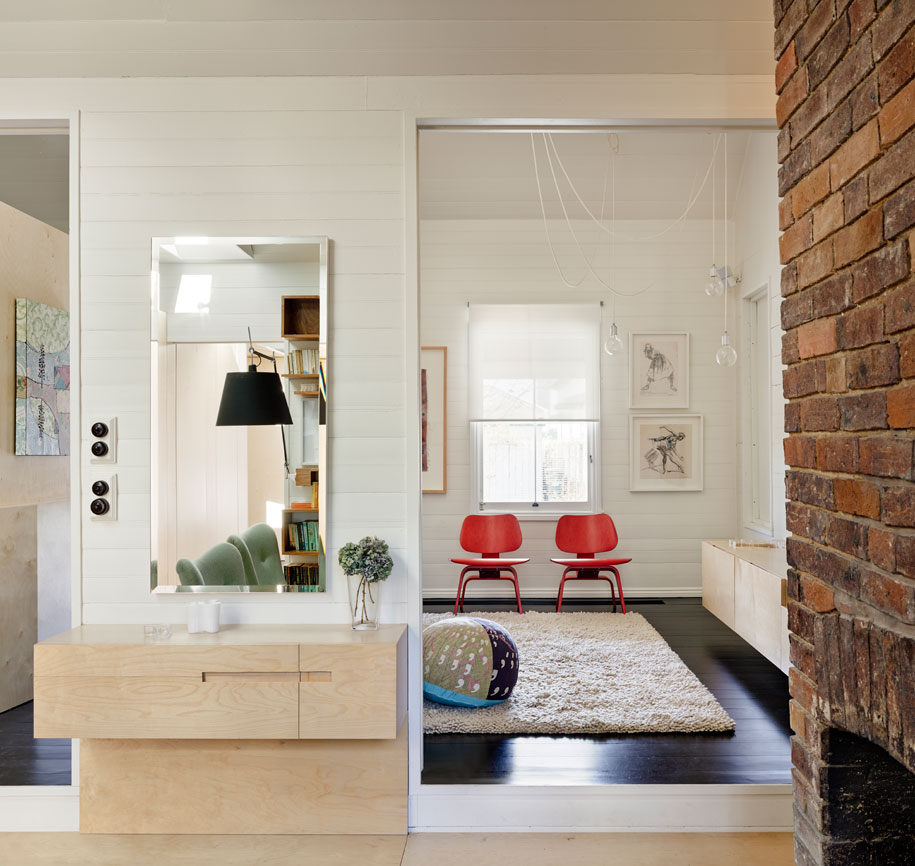 The family essentially lives in one space, with part height divisions allowing for interaction and privacy. The removal of the full height walls allow the soaring volume to continue through the total space. The compact floorplate allows for 3 bedrooms and a single family wet space, which is divided up into a shower room, toilet room and double basin to allow for multiple users. The laundry is compactly located within a cupboard also in the wet space. Uplighting is used extensively throughout the house to emphasise the volume. As a little quirk, the top of the part height bathroom space is painted primary yellow, which provides brilliant colour reflection on the higher ceiling in the late afternoon. Twofold Studio
twofoldstudio.com.au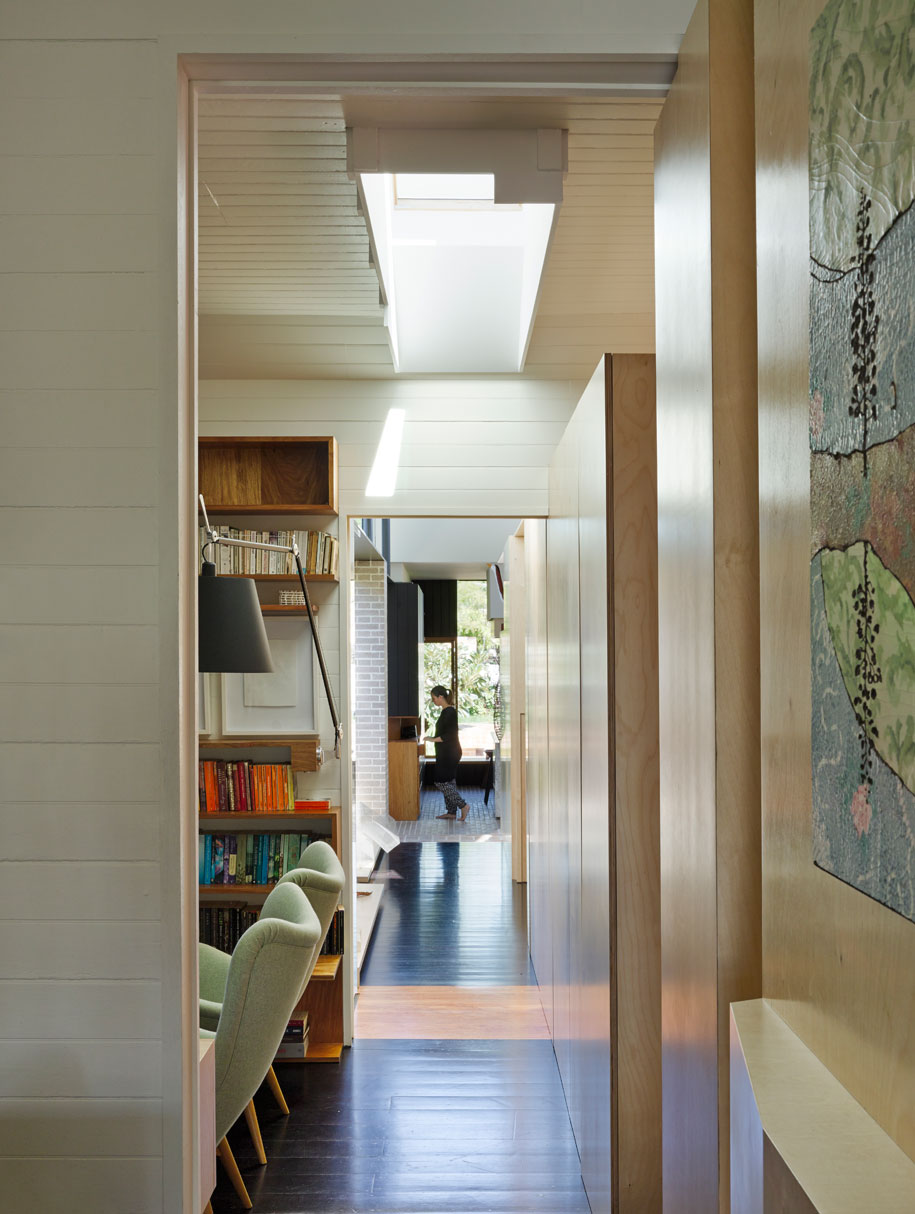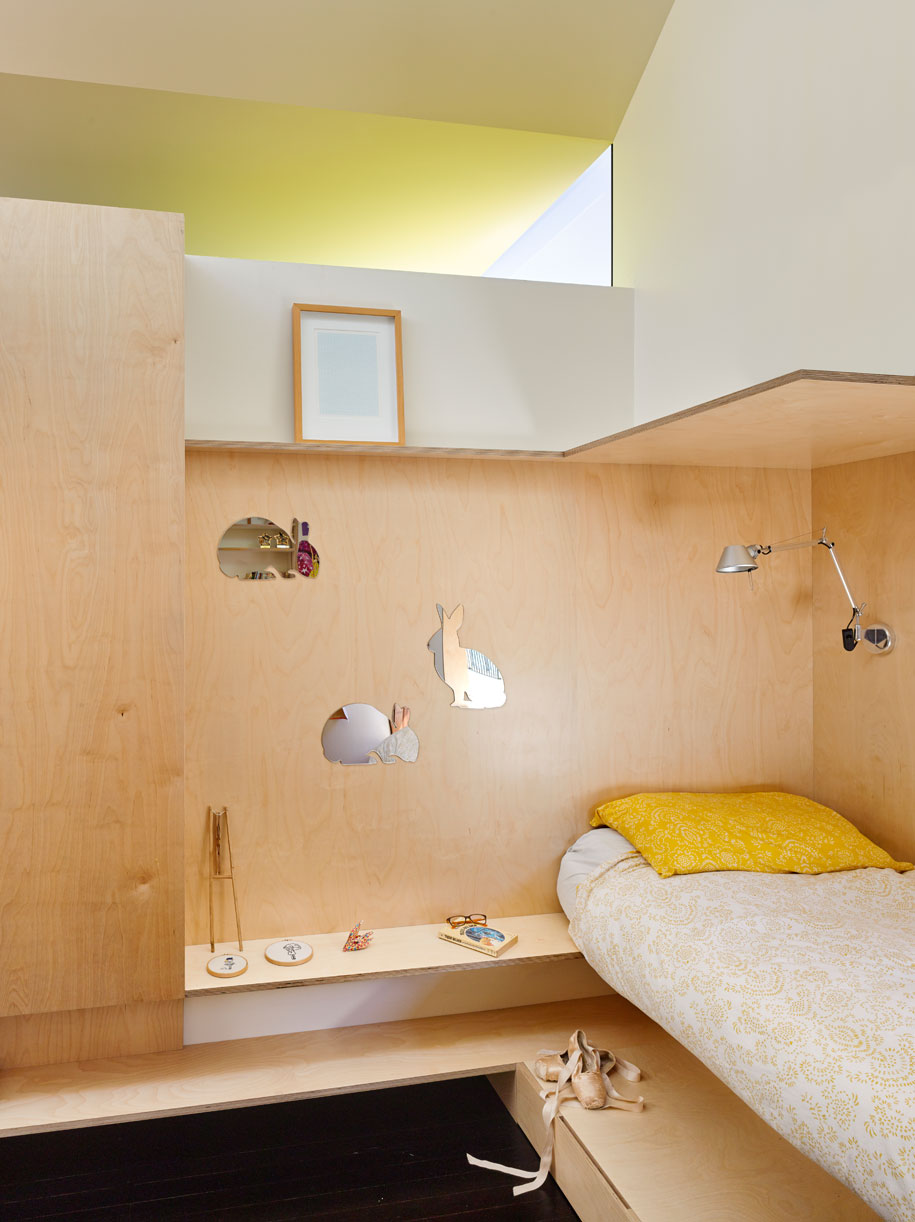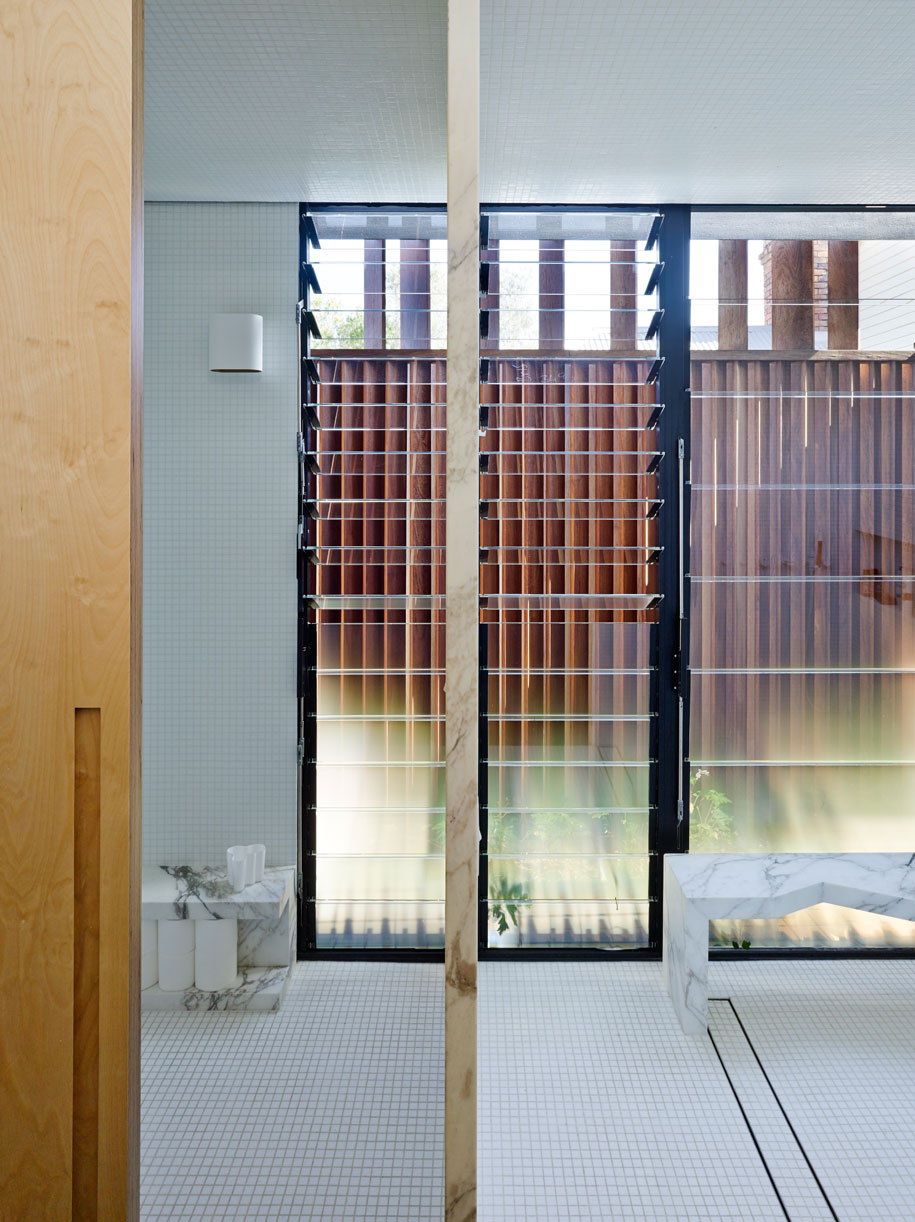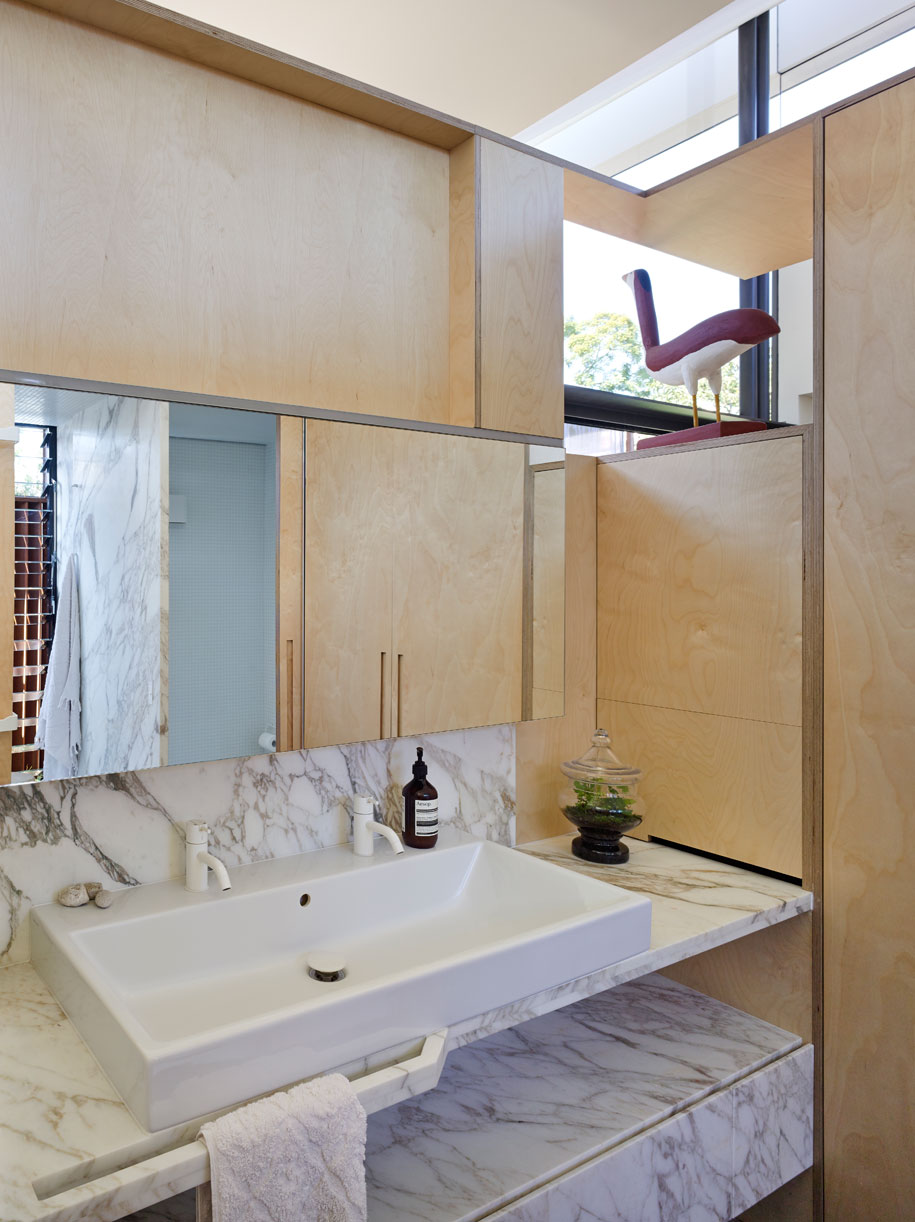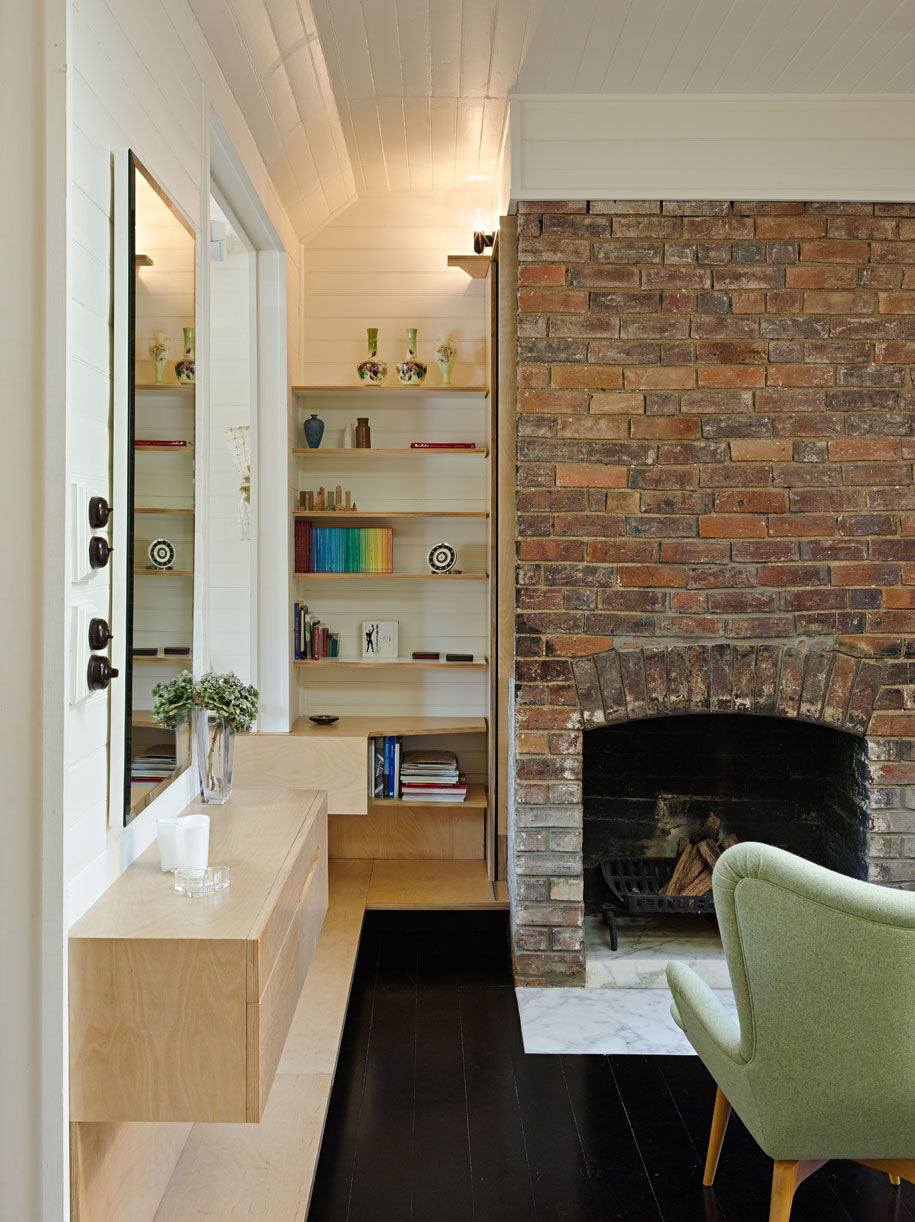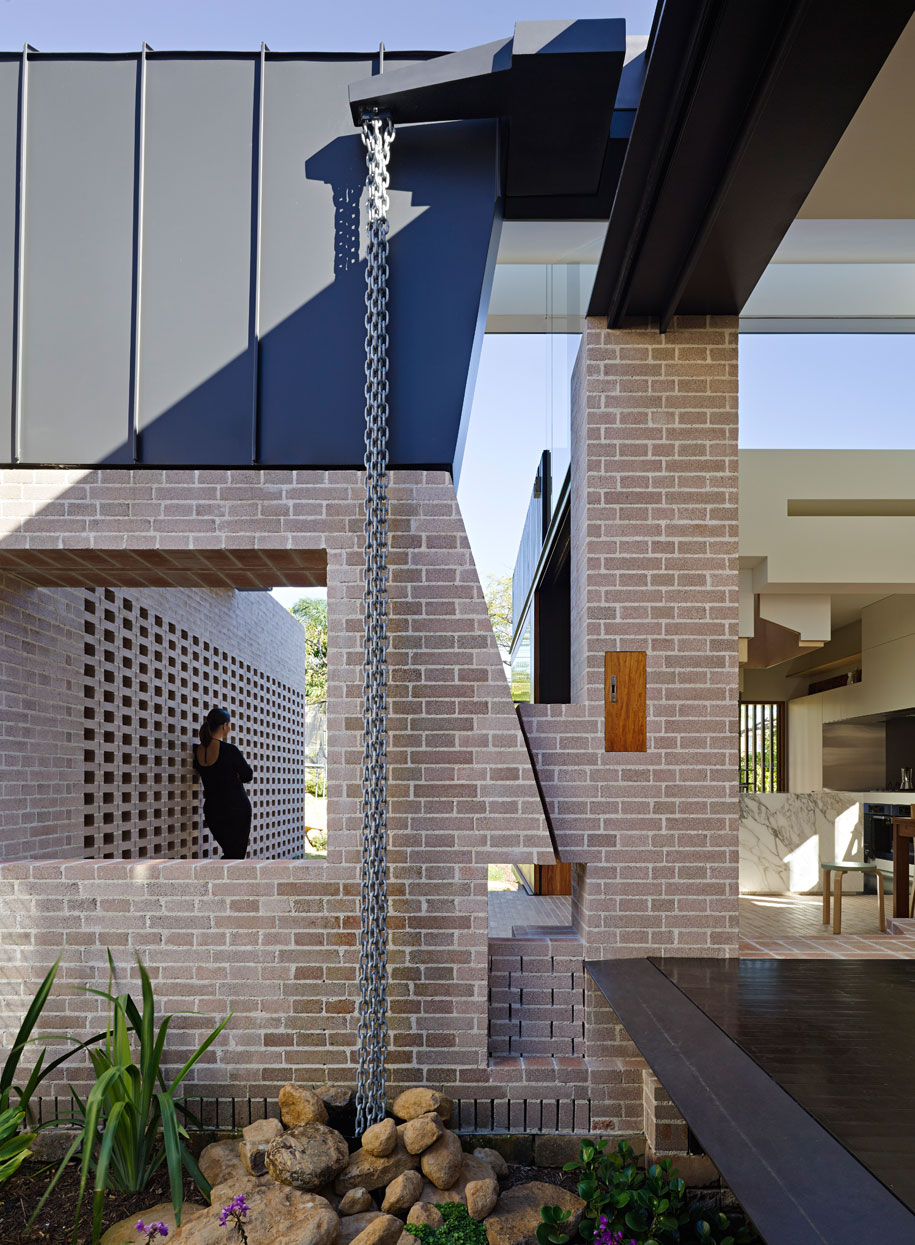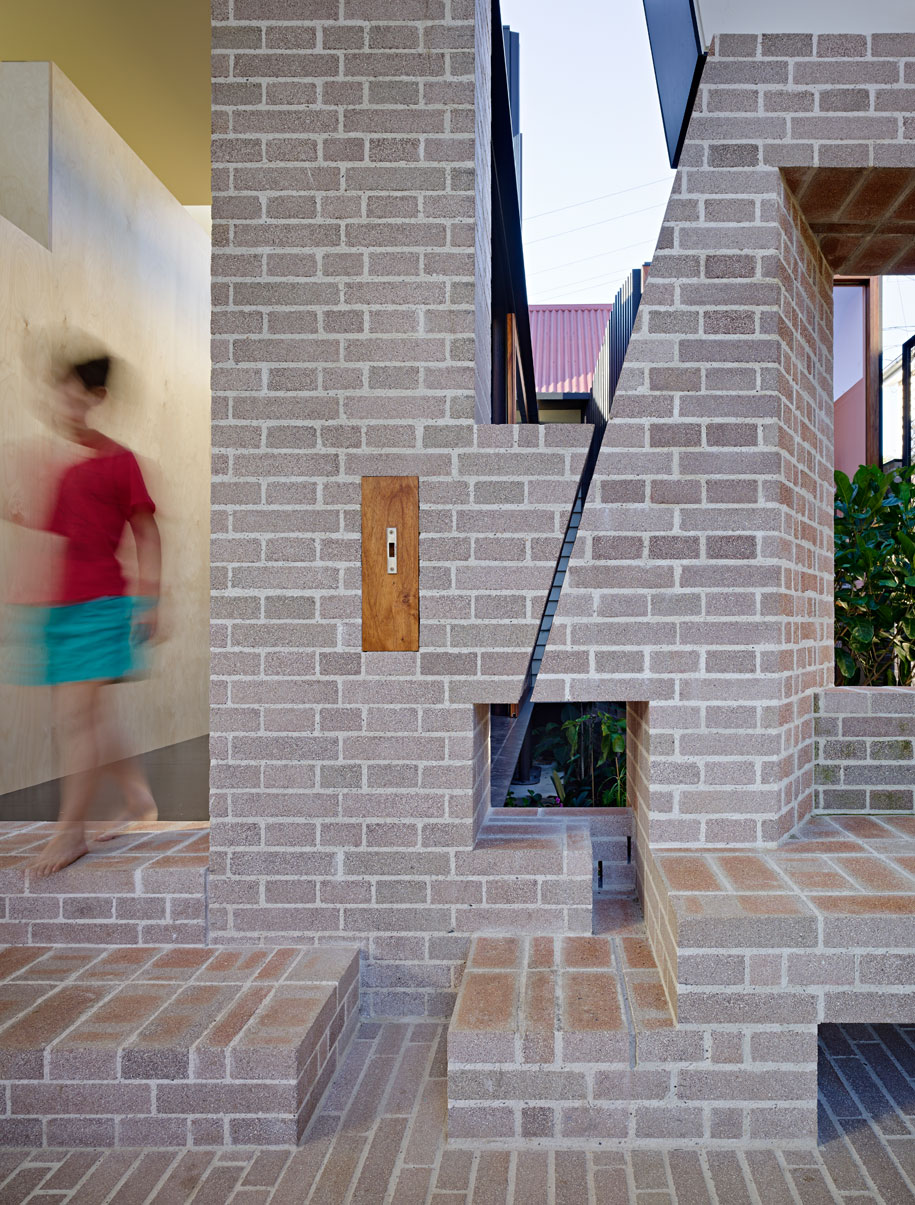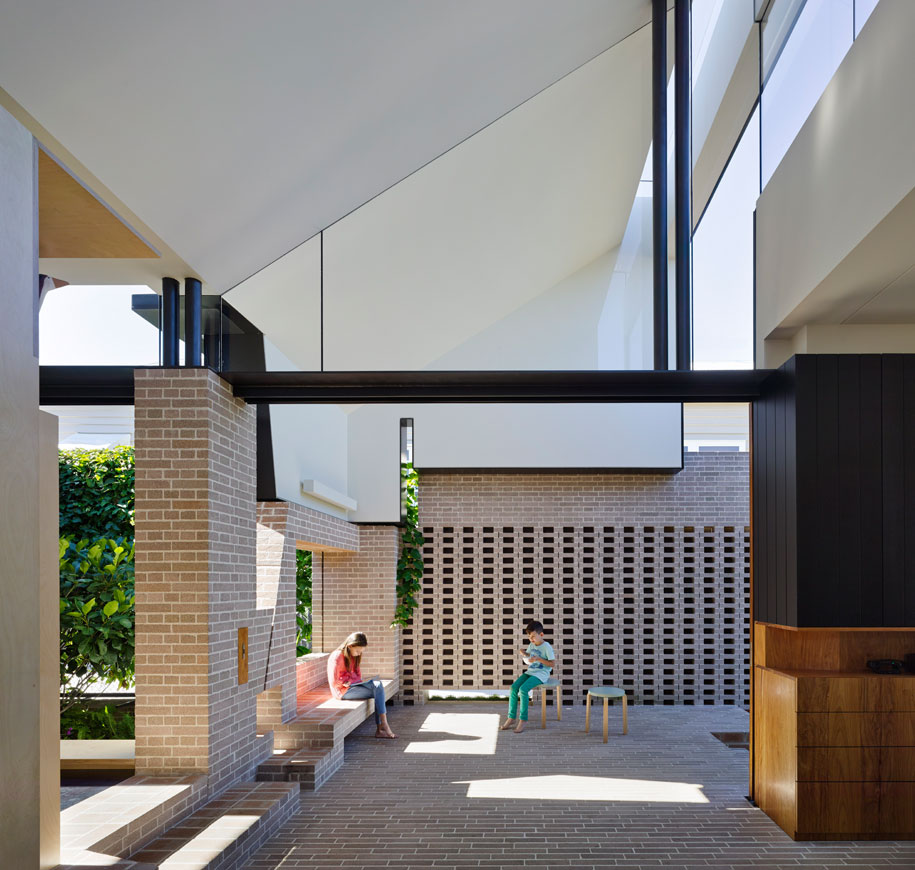 abc