This new build in the heritage suburb of Freeman's Bay in Auckland sees the horizontal texture on the precast concrete walls echoing the linearity of traditional weatherboards. The roof of the family retreat residence has been designed in Dutch gable style, clad in steel and ultimately conceived as a habitable attic, recalling the dormers of Auckland's colonial times. While the house is situated in its surrounding suburban area of Freeman's Bay as a single-storey form, internally a split-level design sees two levels for living. The base of the build sees a 20 metre long space lending a sense of generosity of space, only amplified by the double-height ceilings above the living zone. The industrial palette employed by Dorrington Atcheson Architects here is juxtaposed by a cedar-wrapped insertion, which gracefully curves across the length of the living room and houses the garage. The kitchen sees a wall of cabinetry finished in black-stained particleboard, enclosing a powder room and coat cupboard. Lower ceilings here than the main living space allow for a sence of intimacy and remove the cooking space from the entertaining area. Two concrete-walled bunkers become a separate home office and studio for the owners. The surprising geometry of the architecture of the Freeman's Bay home is picked up in a striking spiral stair of concrete that leads to the upper level where a diagonally cutting bridge links the adults and kids' bedrooms. A playful tube of colour houses the bathroom with its faceted shape providing an arresting visual flair to the space. These playful design elements, the concrete against the colourful tube; the mix of open and enclosed spaces; the openness of the ground level in its embrace of the outdoor space; it all works together to create a dwelling that is both challenging in formal design, yet ultimately a warm home for a family.
Dorrington Atcheson Architects
daa.co.nz
Words by Andrew McDonald.
Photography by Emma-Jane Hetherington.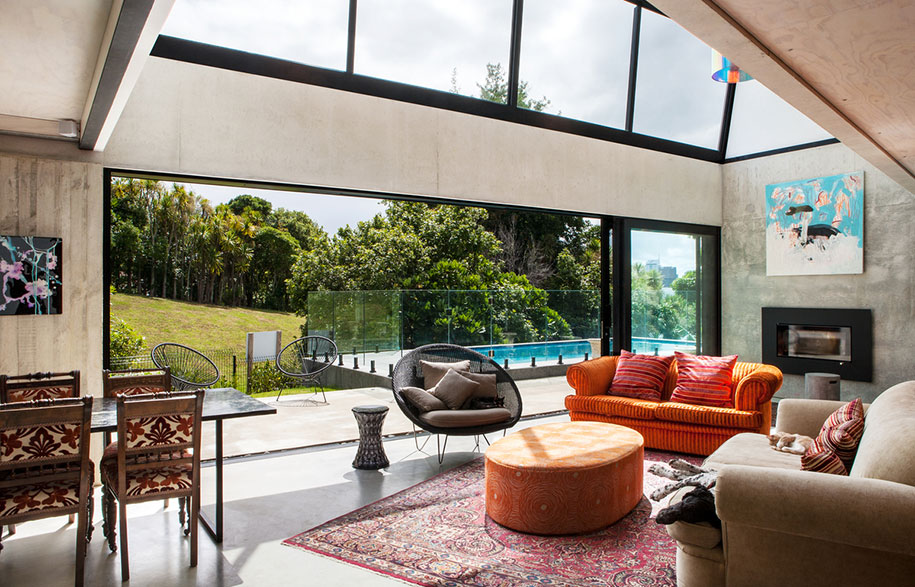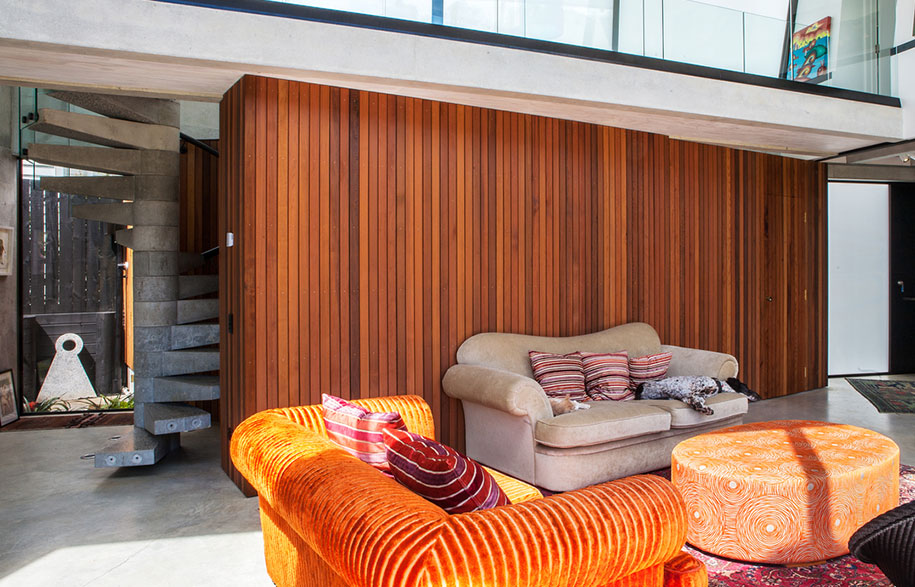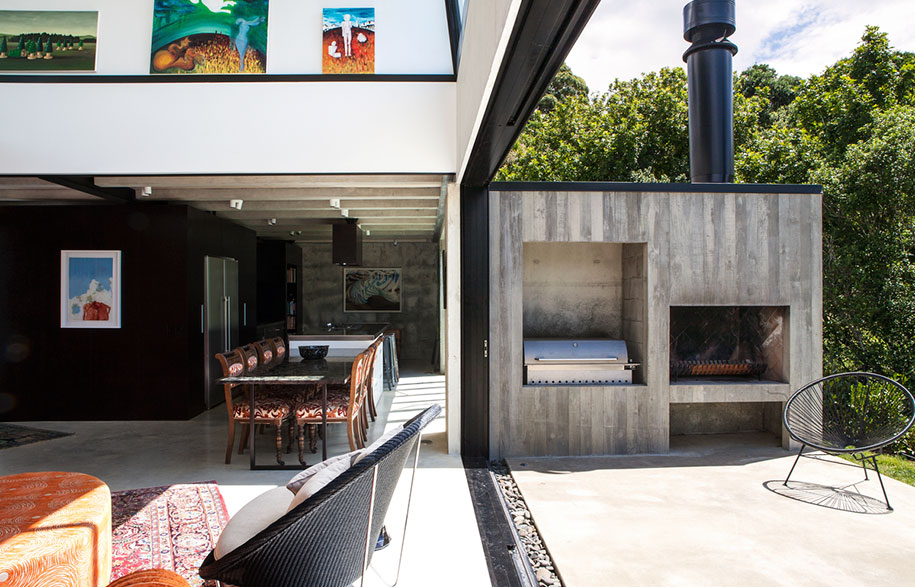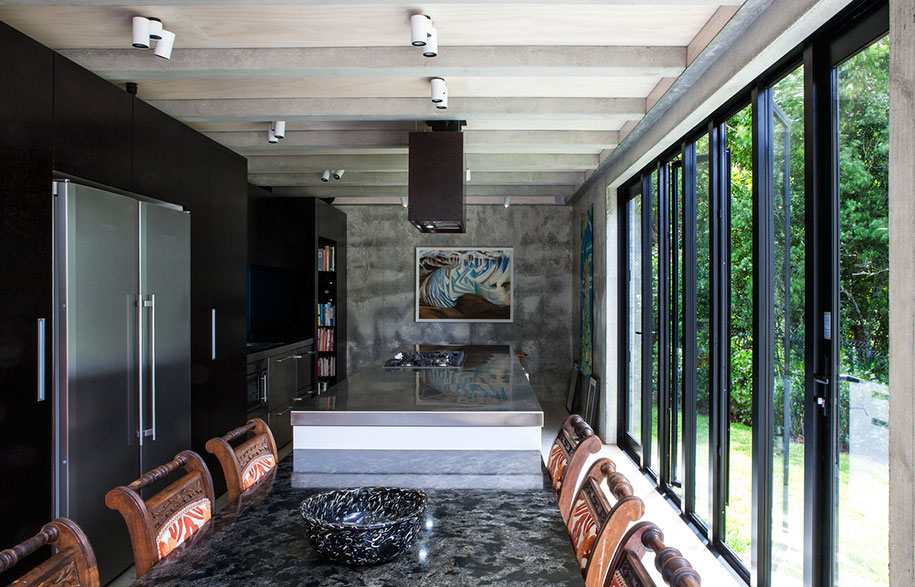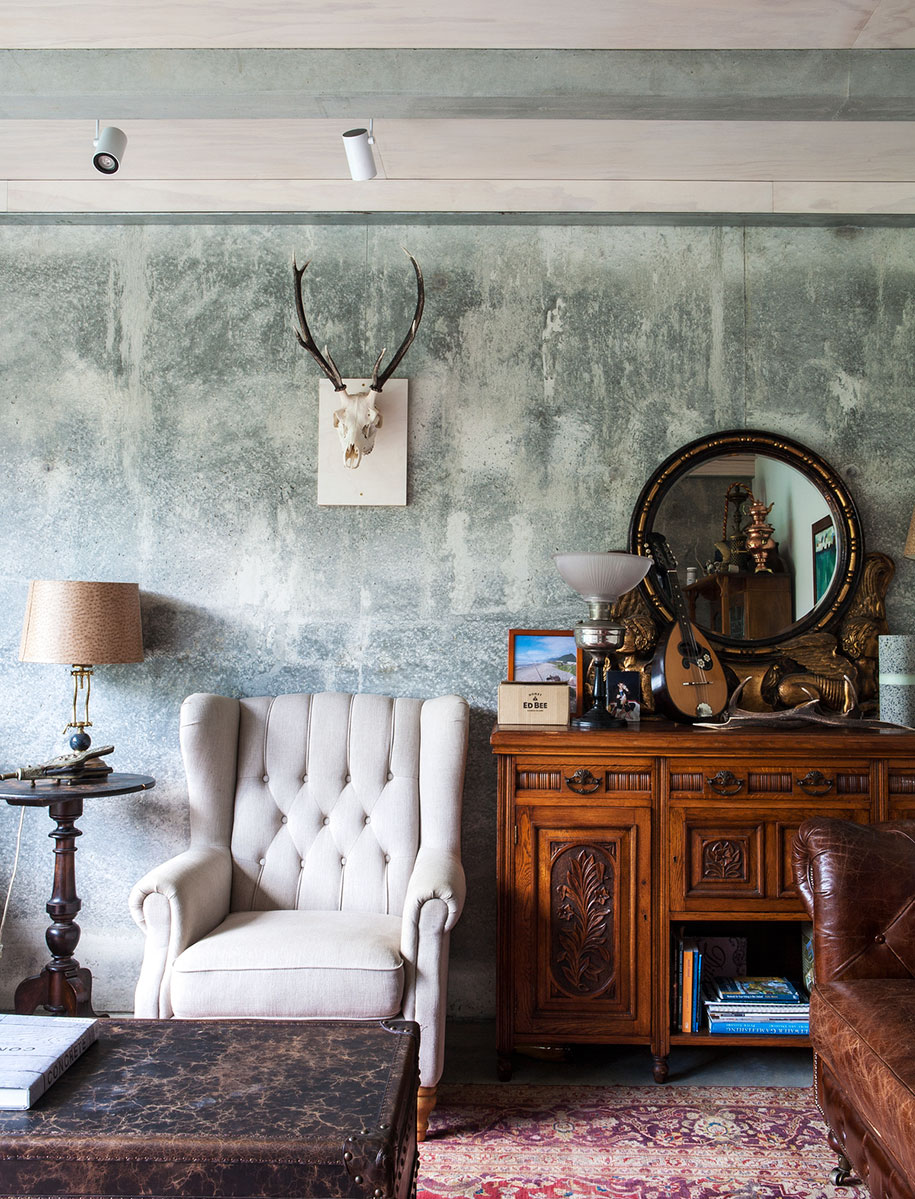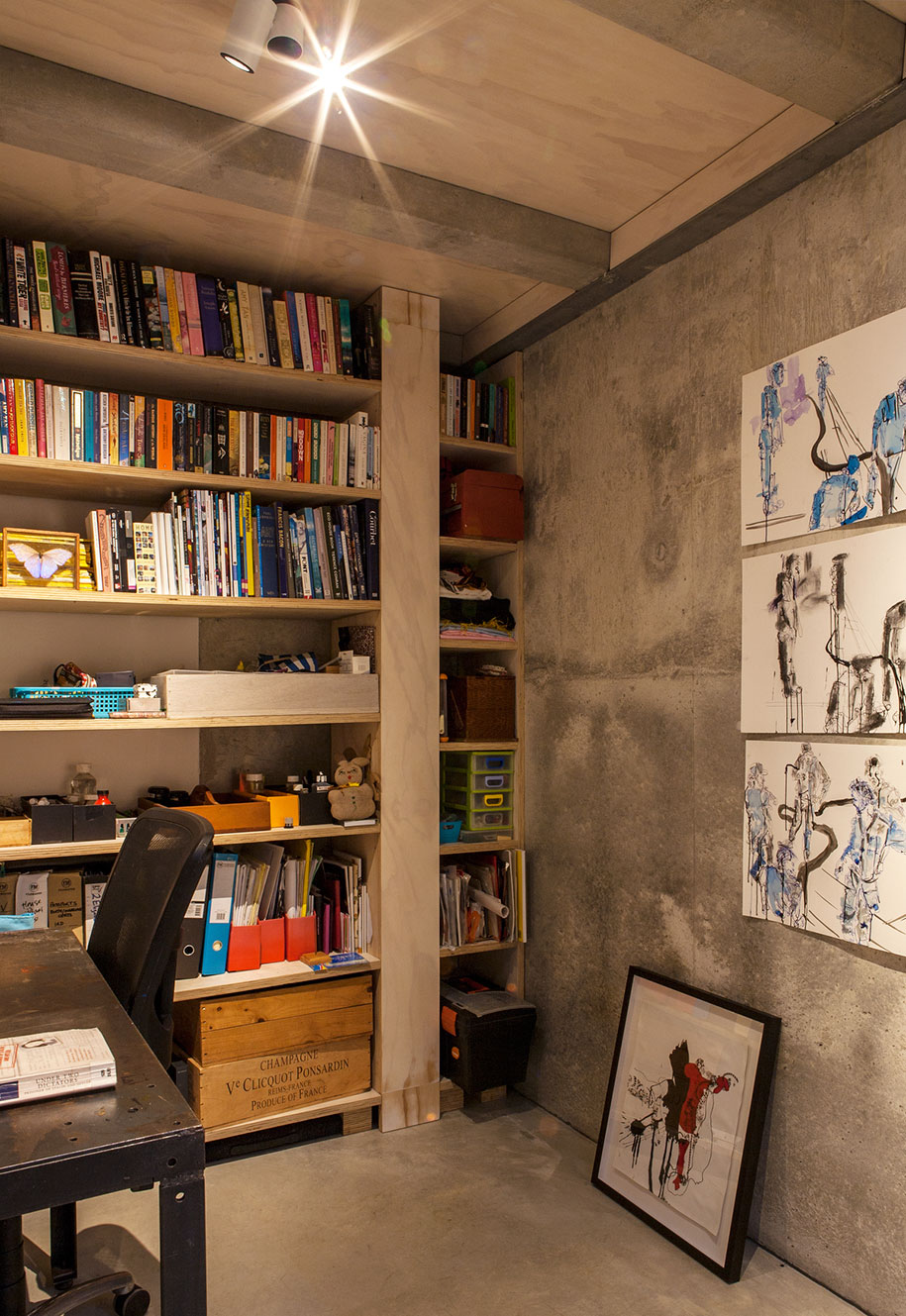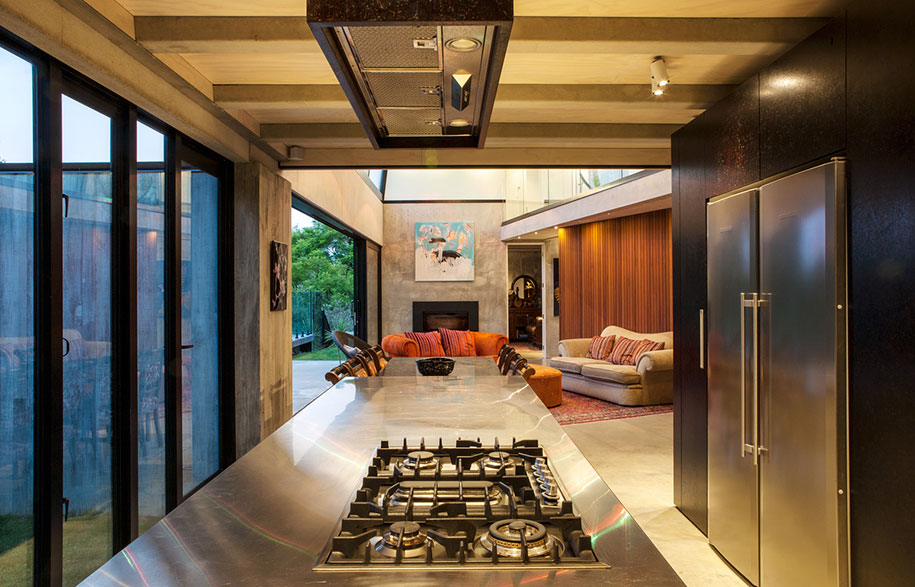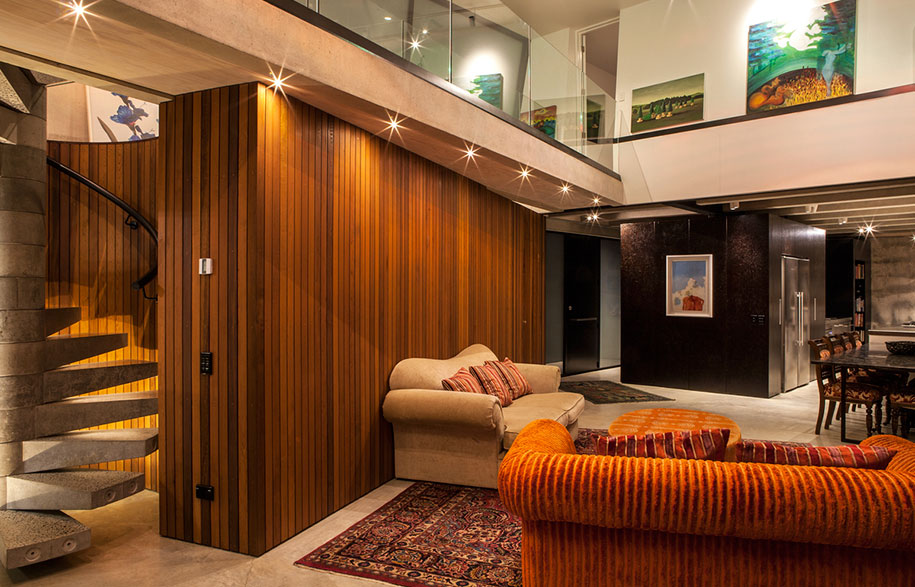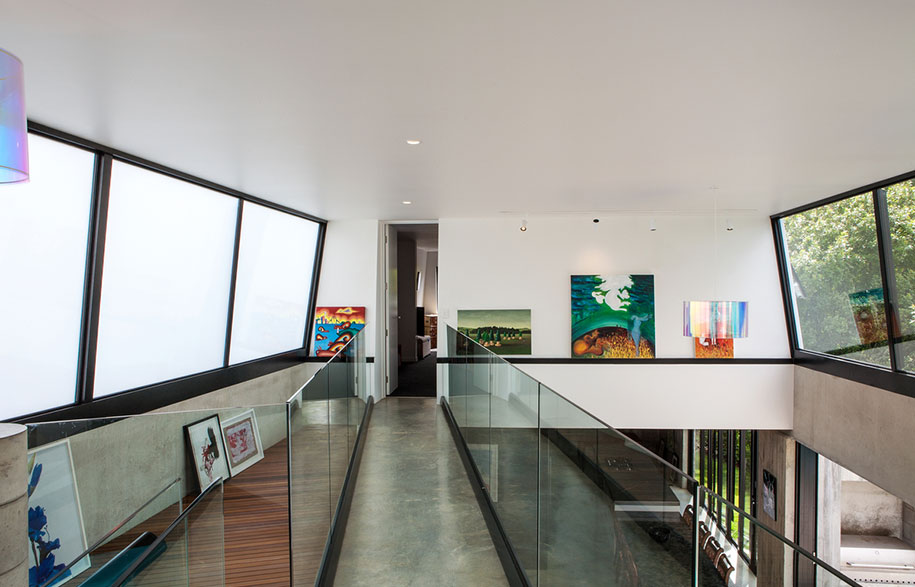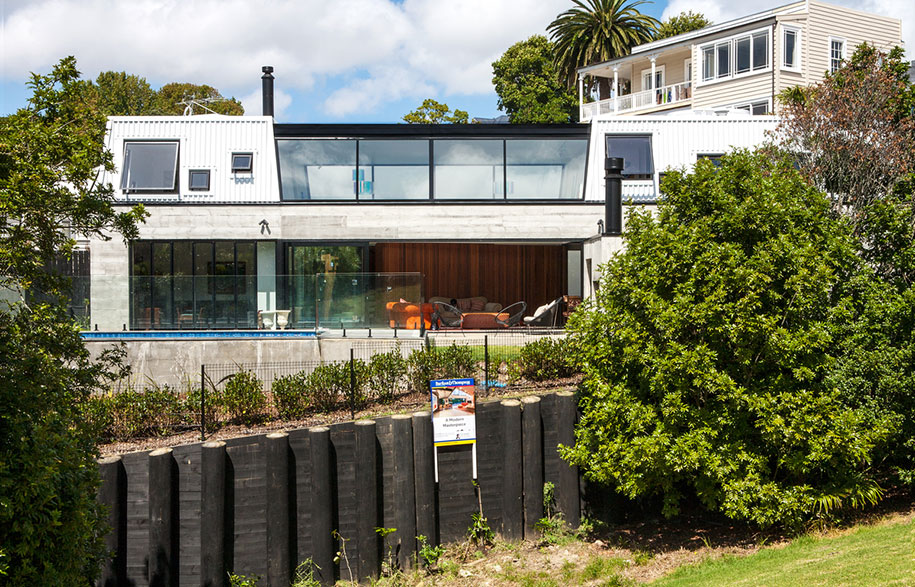 abc