Architect Andrew Benn isn't bound by the four walls that form a house. He takes time to reflect on the needs, wants and lifestyle of his clients to fashion sensitive architectural solutions. And although he has numerous built examples of his particular approach, it's the house he lives in that is perhaps the best illustration.
Located in Balmain, Sydney, not too far from the edge of Sydney Harbour, Andrew lives with his wife Alice and their two young children in a house they own with his wider family. His mother is his neighbour. She downsized from their larger family home when Andrew was studying architecture, and it was understood that, when appropriate, he would work on the house. When Andrew and his family bought the neighbouring property in 2012 the time was right to begin the project.
As has come to be standard practice at Benn+Penna, the studio he founded and directs, the architect and client (in this case the family) sat down to identify the current and future needs of the house. "I think that it's critically important to any of the work we do to set a long-term vision or master plan," says Andrew. "So thinking about how a family might grow; how an individual might grow; and how a building might age is a vital aspect of any project."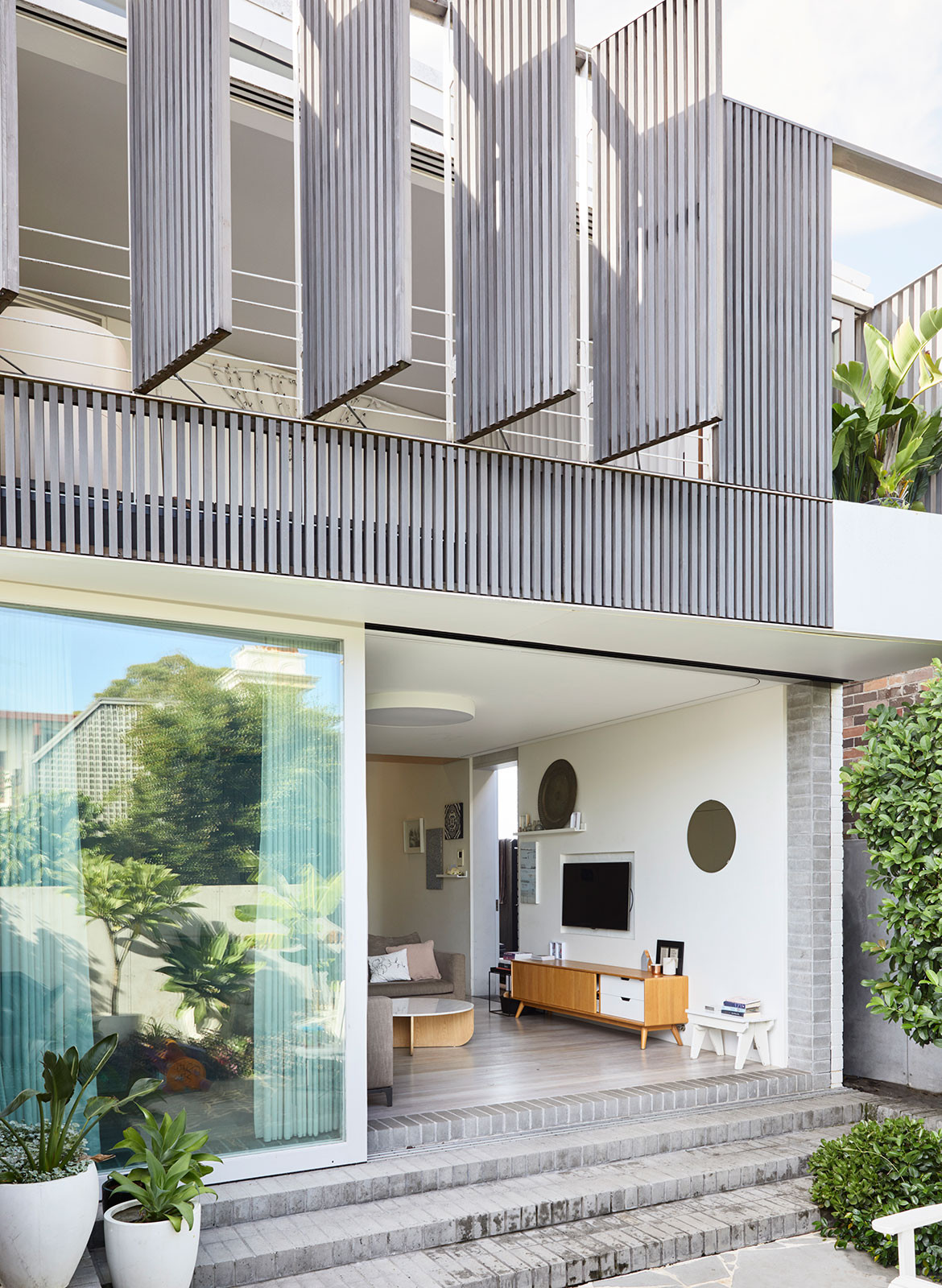 While the interior scope to his mother's house was relatively typical – a modern update that respected the existing architecture – the structural work across the two semi-detached houses reconnects them after years of growing apart. Living in this manner allows for multi-generational support: Andrew to his mother and his mother to her grandchildren, as well as the sharing of resources that allows the extended family to keep costs, and their footprint, down.
The approach taken to Andrew's house is also noteworthy. During the design phase, he and Alice didn't have children but they knew they wanted a family in the future. Recognising their reduced yet elastic need for space, Andrew created a small, self-contained flat in the front half of his house. They're able to rent space they don't need for supplementary income.
"A lot of people talked about it as this intergenerational living arrangement whereby you share resources within the family, keeping costs down, keeping your footprint down."
When their two children are older, they can reclaim this space. "We've designed it so we can easily regain that front room. The dividing wall is there but it's had its structure designed so that we can cut holes through the wall and reunite them," says Andrew.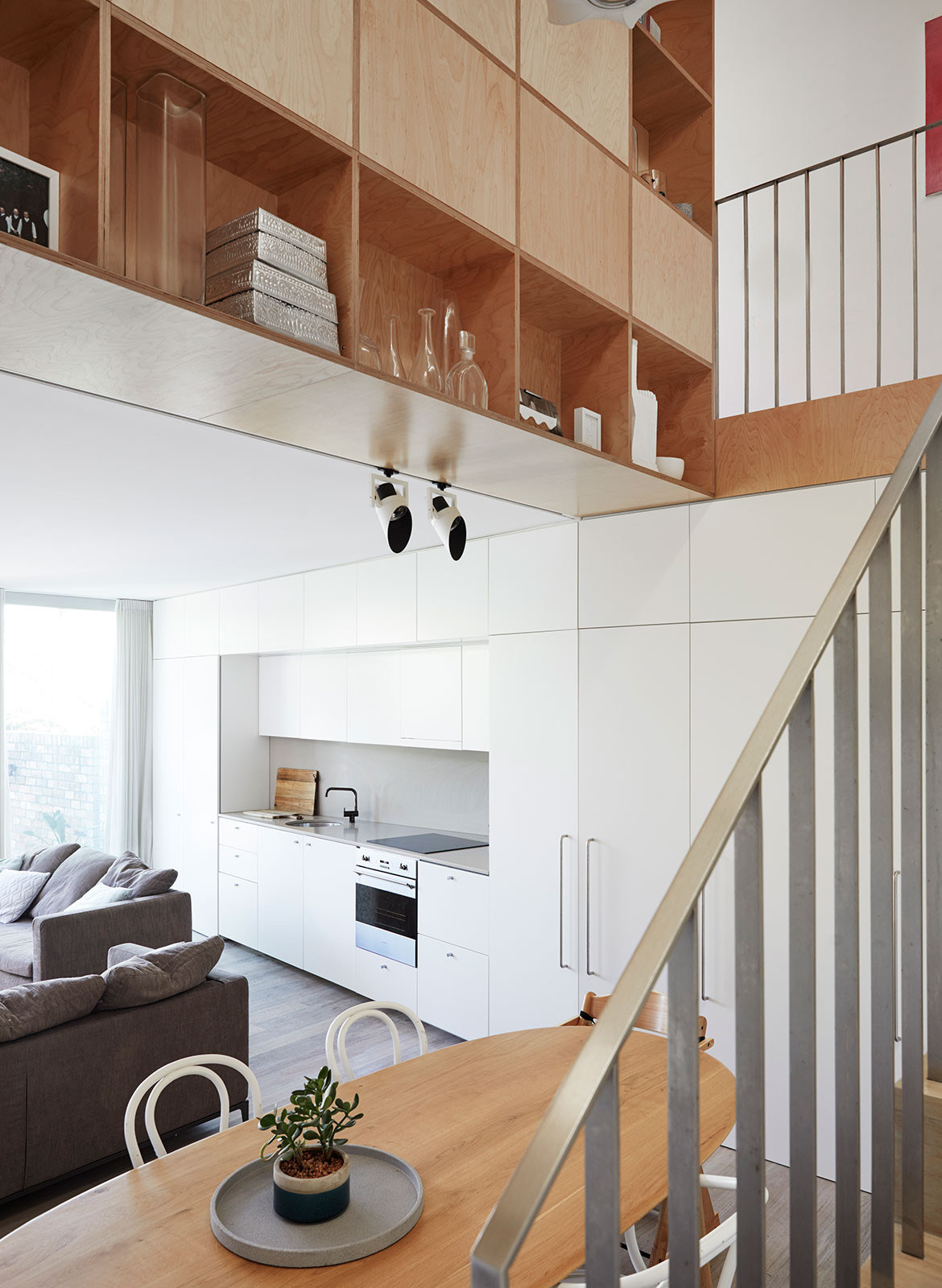 The kitchen is another example of thoughtful design that takes future needs into serious consideration. There wasn't a need for a big kitchen so there is currently no island bench, however, plumbing is in place underfloor for if and when this changes. "Services and structure have been thought about in the long-term plan," notes Andrew.
It was this project that marked the official beginnings of Benn+Penna in 2013 and really propelled it into the spotlight. In 2014 this joint project, dubbed A Balmain Pair, was awarded an Australian Institute of Architects' NSW Architecture Award (Residential Alterations and Additions). "A lot of people were interested in this intergenerational living arrangement whereby you share resources within the family, keeping costs down, keeping your footprint down, et cetera. We're running two homes under the one roof," says Andrew.
This initial project connected with the architecture industry as much as with future clients. In the years since, modern additions to old homes have become the Benn+Penna niche, forming the large majority of the practice's work. "It's doing sensitive, modern additions to old homes that are not jarringly modern, we spend a great deal of time thinking about how to effectively integrate old and new," says Andrew. "I've got a particular interest in the old architecture of Sydney and I want to make sure that whatever we do makes a very positive and long term contribution to the city's history."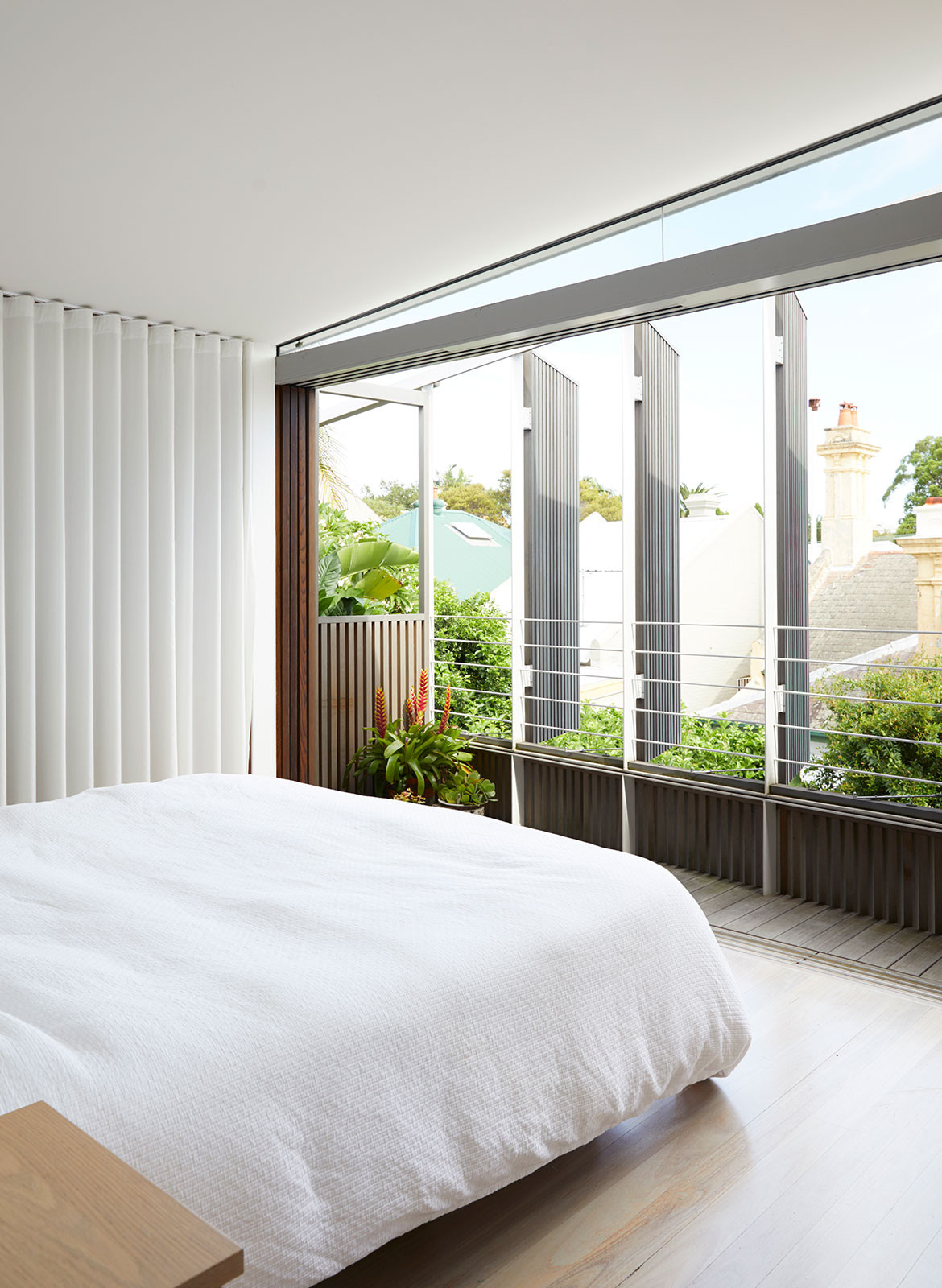 There are a couple of key strategies that he identifies in order to ensure the above. First and foremost, he never mimics the old: Andrew sees his job as an architect to complement or enhance rather than replicate. Secondly, materials that have grain and patina are chosen for their ability to sit well alongside old homes. Proportion, scale and massing are also important in ensuring that modern work doesn't dominate or visually crush the existing structure.
There are little tricks that Andrew employs to delicately stitch together the old and new. "We'd often demarcate that junction where the old and new cross over; slightly highlighting the building's parts to make its history more legible."
There is no "Benn+Penna" visual cue present project-to-project, The studio's portfolio is quite varied and Andrew attributes that to a client base that is varied along with an attitude in the practice that honours the clients needs rather than an architect's desires.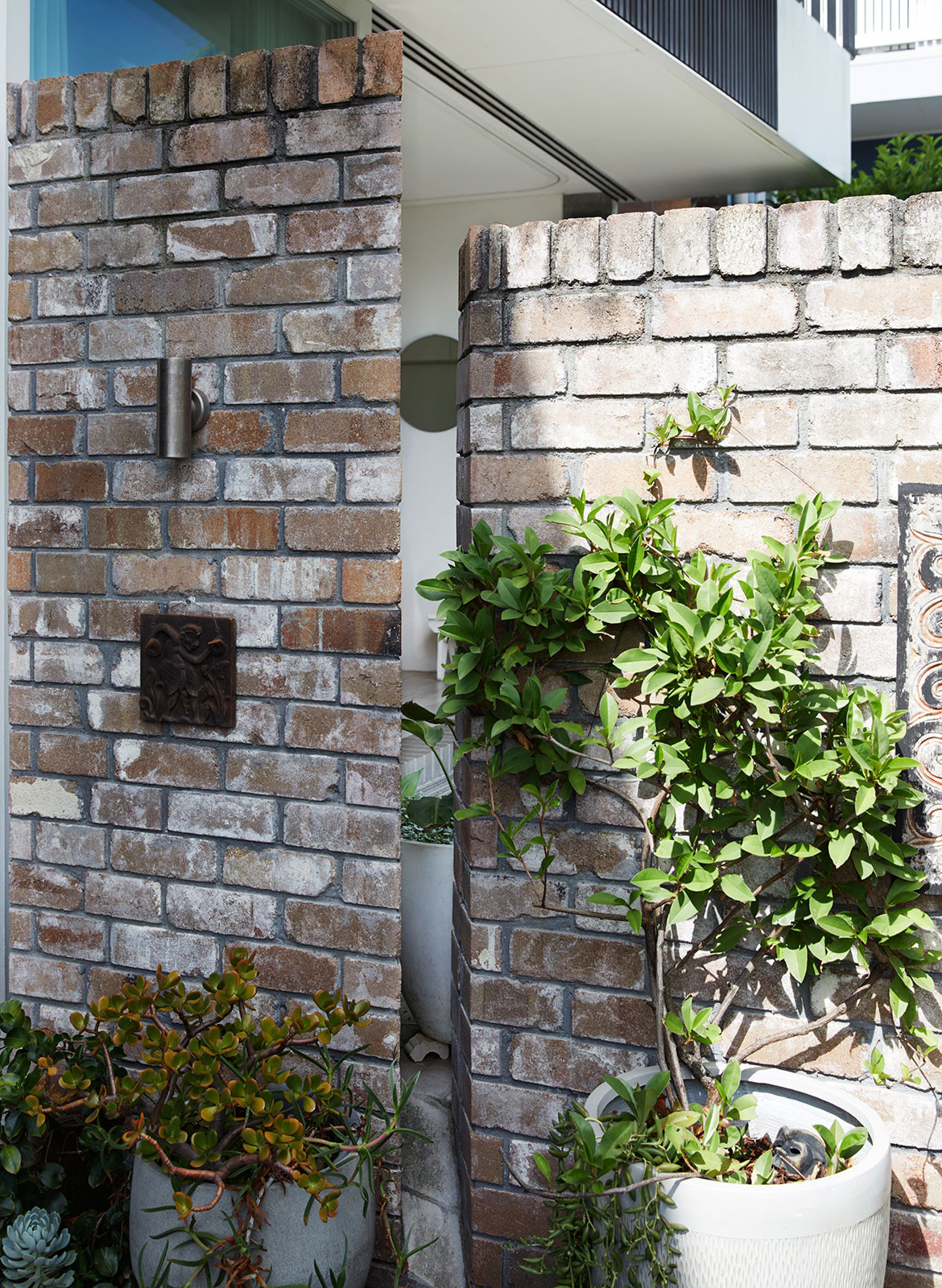 Having said that, European architecture has certainly had a strong impact on Andrew, which can be seen subtly in his work and thought processes. After university Andrew went straight to the Netherlands having been invited to study at The Berlage Institute in Rotterdam, and then worked for a further three years in Amsterdam at the internationally acclaimed office of UN Studio before returning to Australia. But this influence started taking shape much earlier in life. "One of my most enduring architectural inspirations is Hugh Buhrich, who was a German architect who arrived here during World War II. My parents were friendly with his family, and as a child, I remember eccentric stories about his legendary house in Castlecrag. His work is incredible, and particularly this house – a brilliant fusion of left and right brain thinking," he recalls.
Now his is own practice well established, Andrew prides himself on creative solutions: with an emphasis on the word solutions. His approach isn't wildly fantastical or out of the box for the sake of pushing buttons or inciting a public/professional reaction. It really is solution-driven. "I really enjoy the lateral thinking aspect of design, and finding innovative solutions that are both practical and logical," he says. So while there can be elements to his work that may not seem like the most obvious response at first glance, they're typically proven to be creative solutions that make the most sense.
Benn+Penna bennandpenna.com
Photography by David Wheeler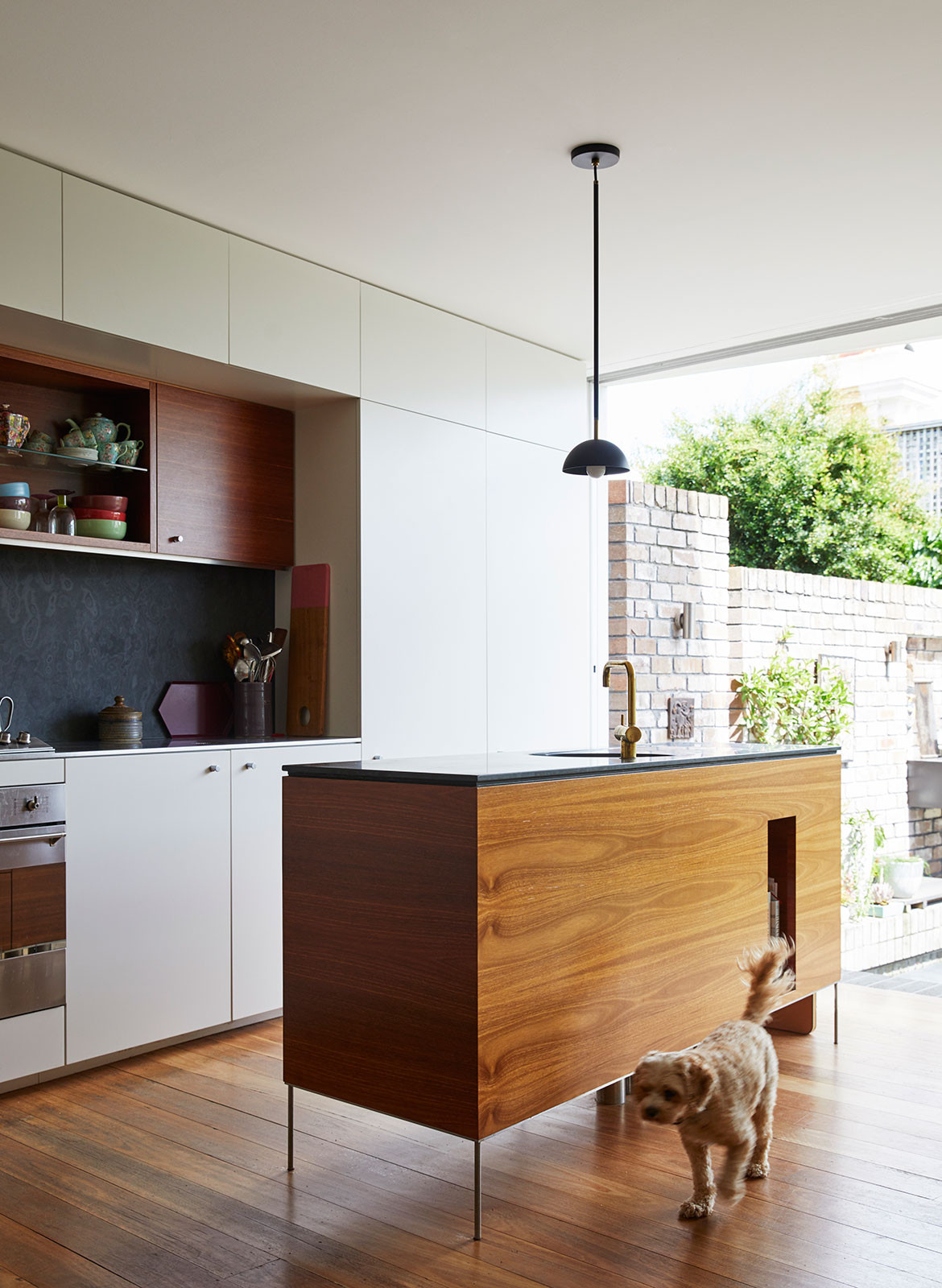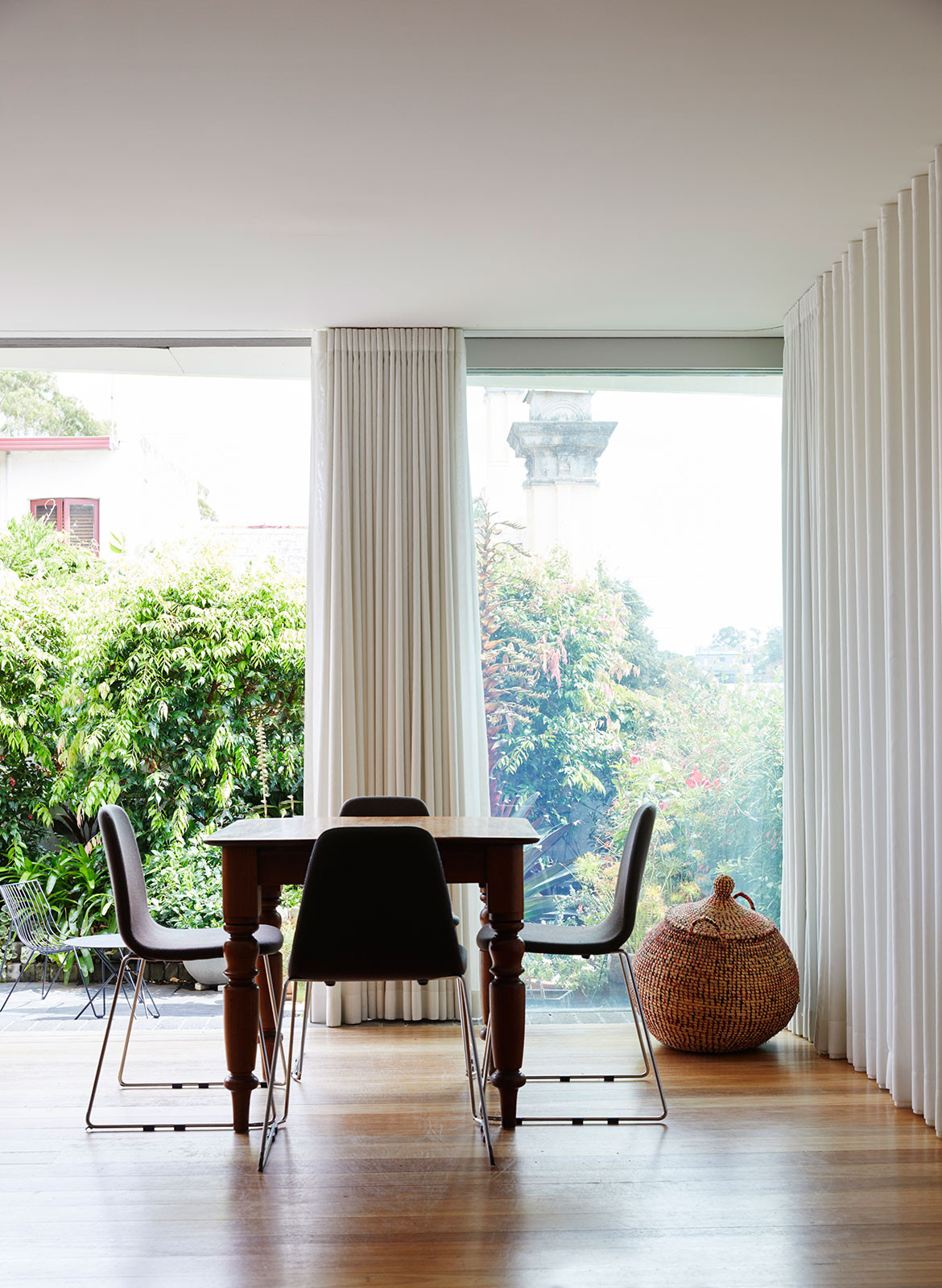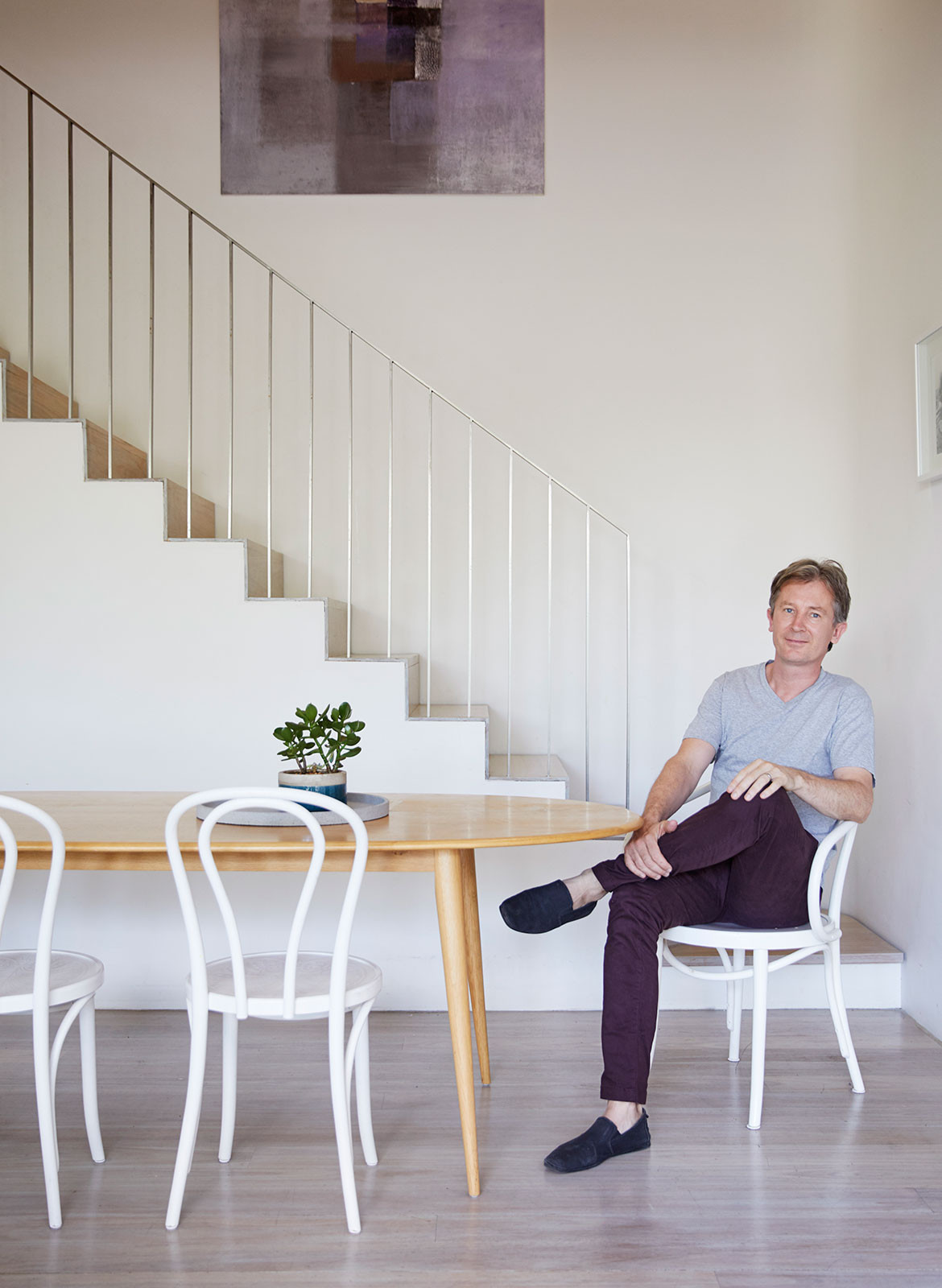 We think you might also like Leichhardt Oaks by Benn+Penna
abc