To live in a thoughtfully restored Victorian terrace, in the inner-west suburbs of Sydney, has become something of an idyllic dream for the young, modern Australian family. At least, this is true of the family that engaged Baldwin & Bagnall to realise their dream, having fallen head-over-heels with a c1880s terrace home in Annandale, Sydney. "From the moment we walked through the front gates, we fell in love," the client recalls. Annandale House fit the bill for their dream home from the outset. Not only was it beautiful and full of history and character; it was in close proximity to the children's school and, surrounded by cafés, boutiques, and the Glebe foreshore, it promised a life lived in idyll.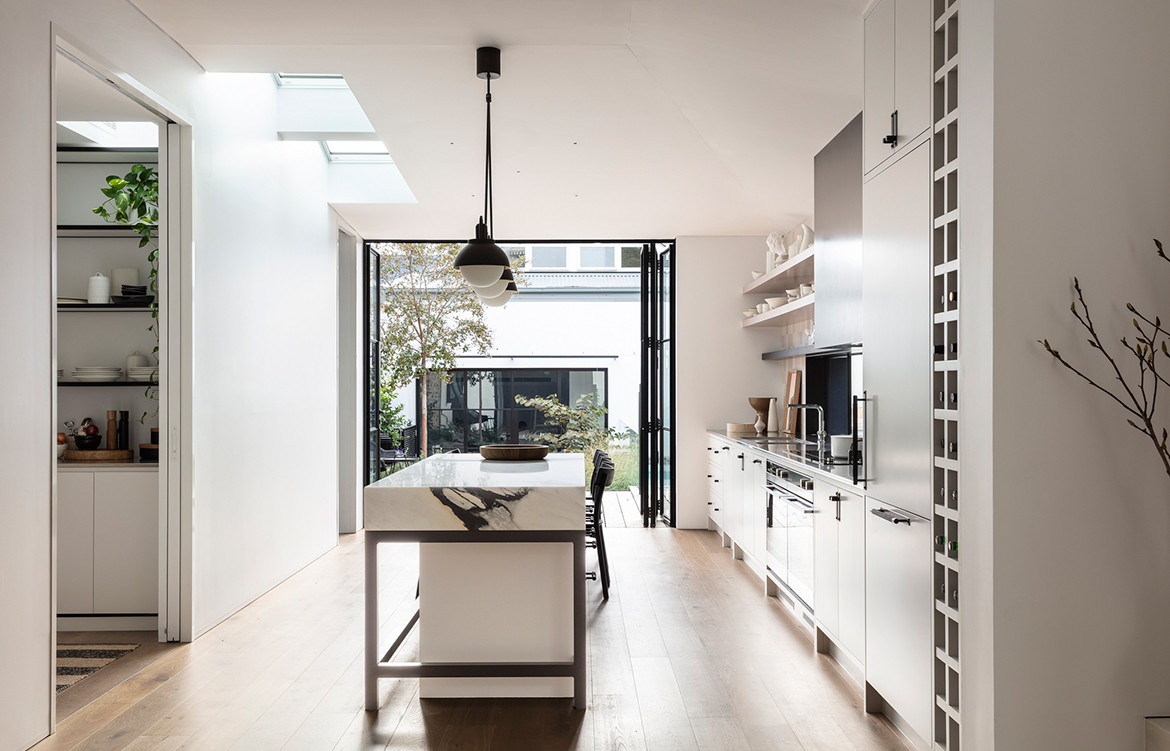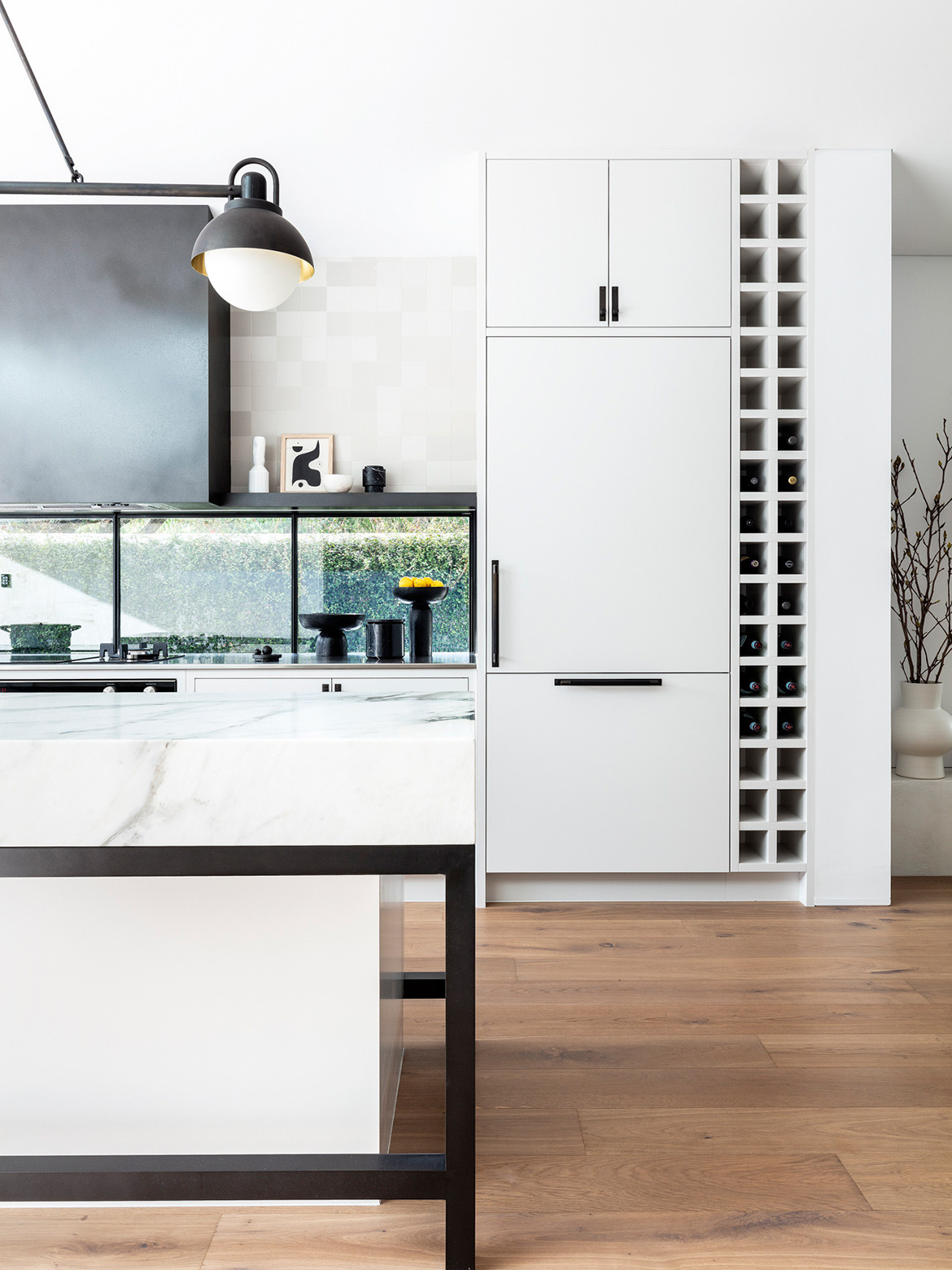 Seemingly, the thrill of Annandale House was contagious, for Baldwin & Bagnall soon came under its spell too. "There was a lot of excitement and positivity around this project," interior designers Heath Baldwin and Hayden Bagnall share, "we were thrilled to be involved." The client had been referred to Baldwin & Bagnall through a friend who had just finished a project with the Sydney-based design practice, so the relationship inherently had the firm foundations of a trusted recommendation. This turned out to be an essential ingredient for the project's success, as embarking on the renovation of a 140-year-old Victorian terrace is no small quest. The stunning family abode resulting comes from two years of collaboration between architect, interior designer and client. As far as the project brief is concerned, it was as quintessential as an Australian inner-city terrace renovation project can be; create a home fit for the lifestyles of a modern, growing family, designed with longevity in mind and a carefully considered connection between old and new. In response, Baldwin & Bagnall have created a thoughtfully designed five-bedroom residence flavoured by an eloquently eclectic interior design language with an emphasis on bespoke, handmade details.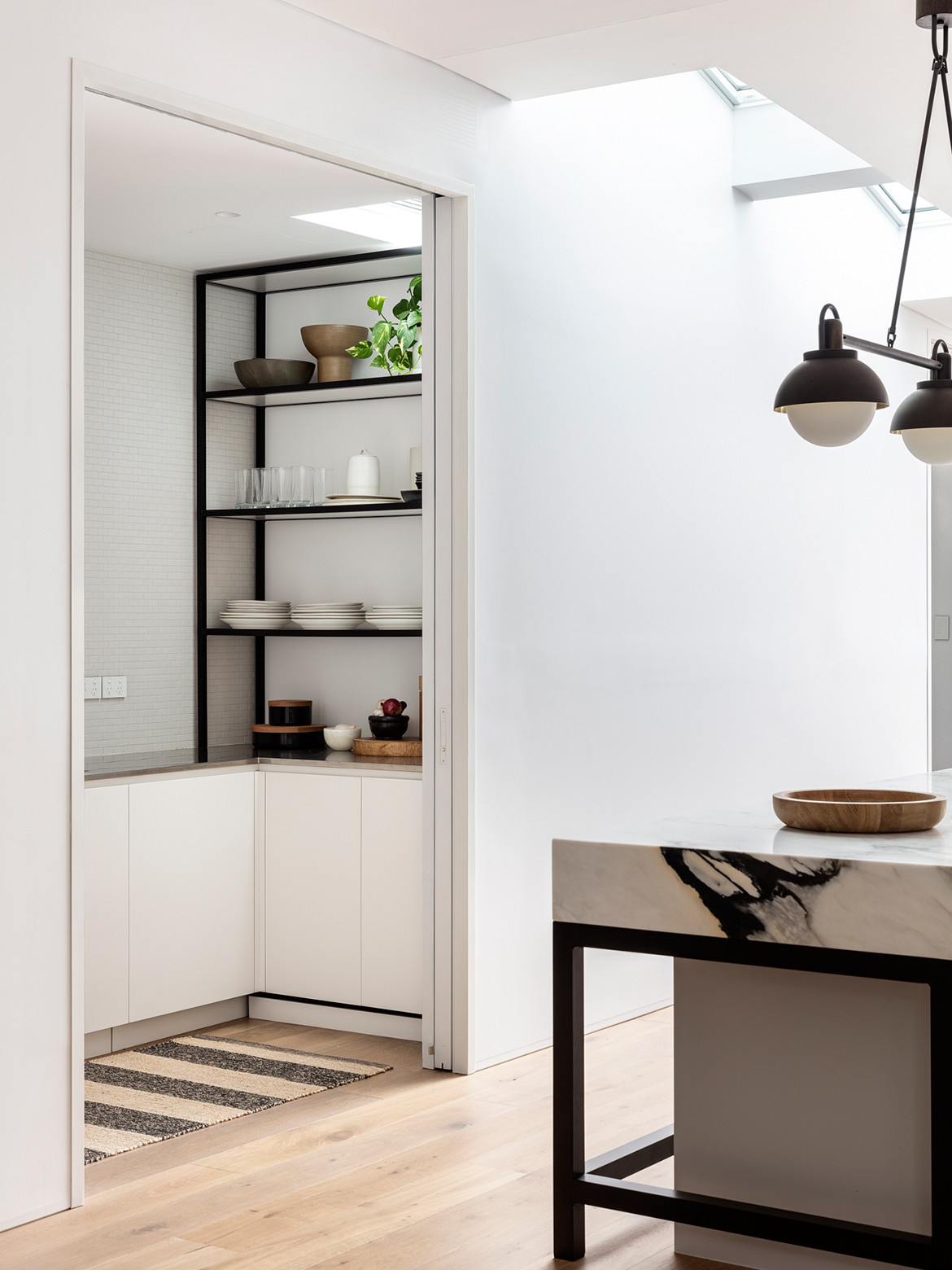 Annandale House's eclectic tastes were inherited from its residents, who Heath and Hayden recall as interested in exploring assorted design elements atop a neutral base. But the interior design style, reminiscent of the core values of the Arts & Crafts Movement of the age in which Annandale House was first built, represents more than a means of personal expression. "Although the new additions are of a different period, we wanted to create a language that spoke to the house as a whole," Baldwin & Bagnall's Heath and Hayden share. Fusing a heritage-listed Victorian terrace with a new build, Baldwin & Bagnall's design is a tactful assimilation of traditional and contemporary. Finely crafted details anchor new features in old styles. Blackened steel window frames, balustrades and pendants, for instance, each evoke feelings of nostalgia. To come to the elegantly resolved aesthetic that characterises Annandale House with such nuance and grace, which Heath and Hayden describe as "bespoke executions, embedded in classicism, without being distracted by current trends," the project's every material, finish and fixture were specified with longevity and sustainability front of mind.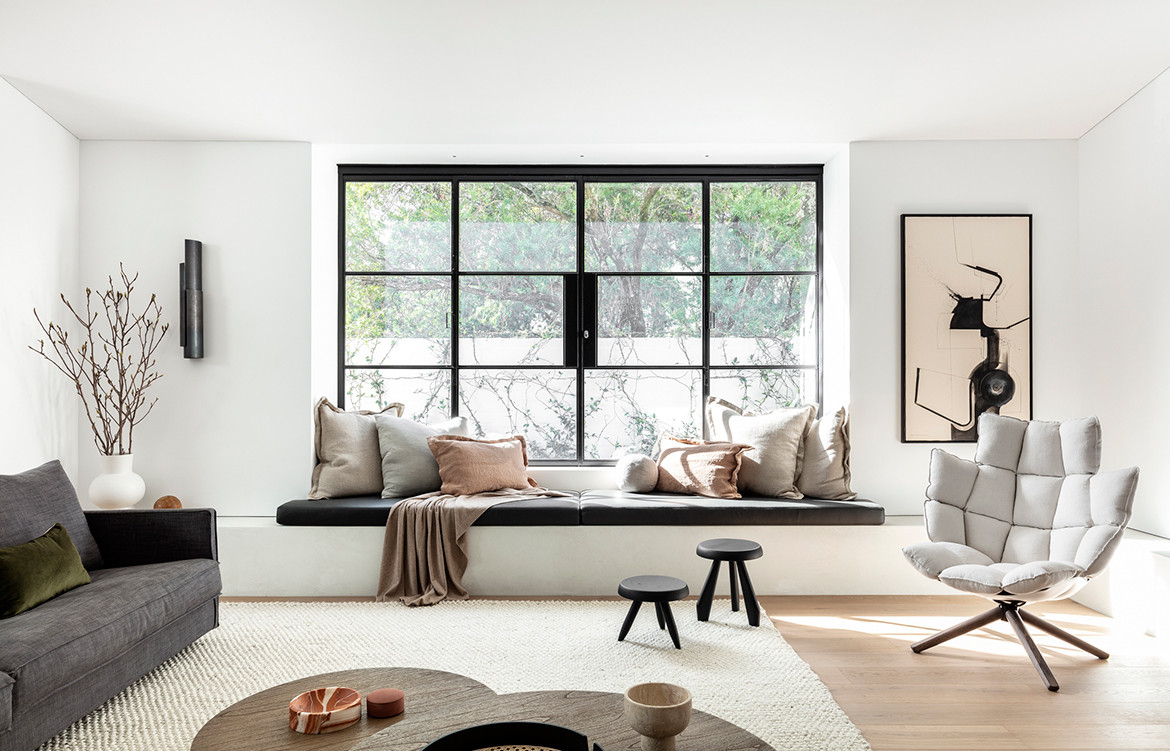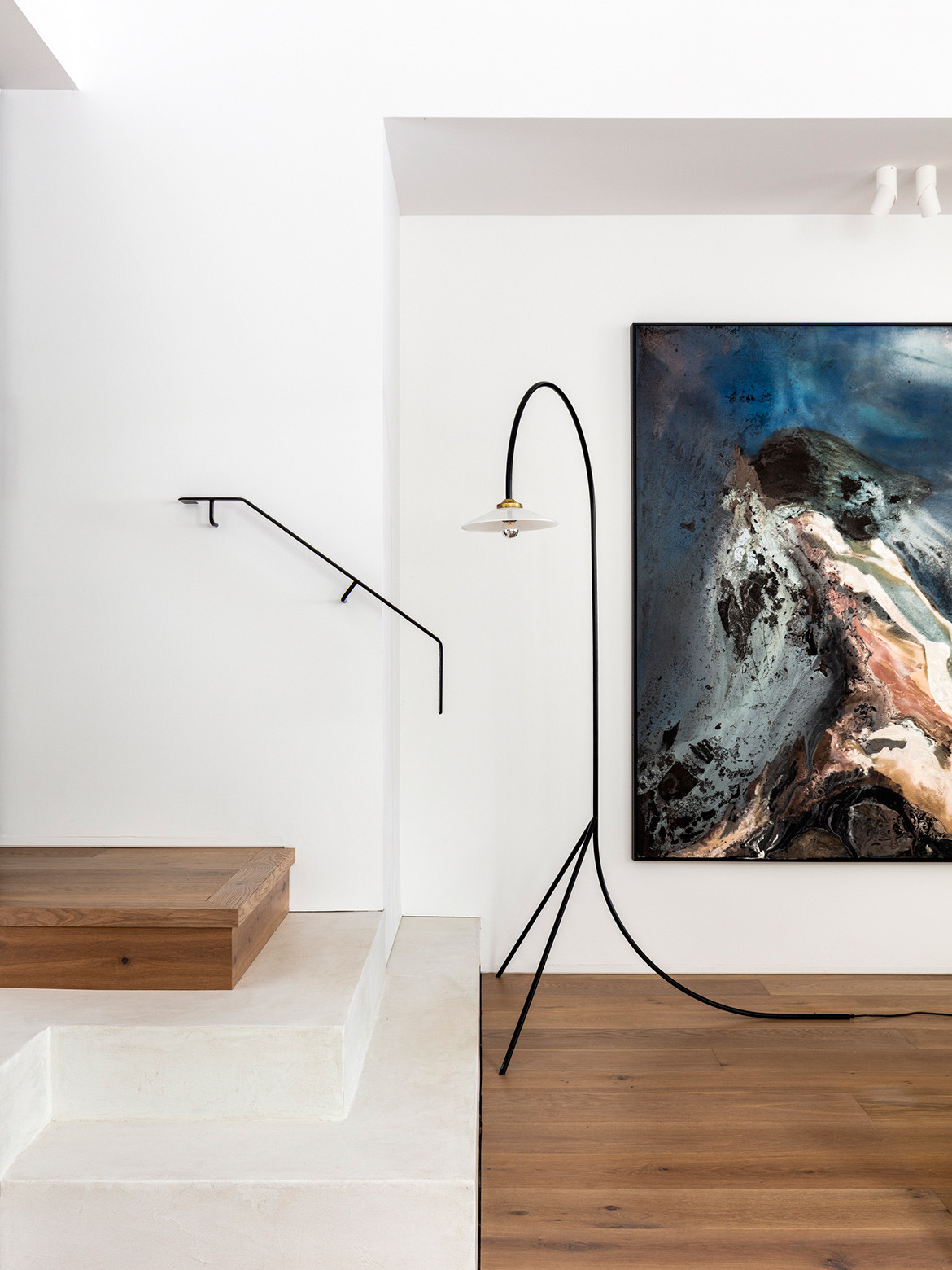 "We have created a space that aids and contributes to the happiness and wellbeing of those who live there," Heath and Hayden say with a warranted sense of conviction. Annandale House is the contemporary Australian family's inner-city dream home come true. Baldwin & Bagnall has realised this with a profound commitment to retaining attributes of the past in conjunction with an applied due diligence for creating a modern family residence fit for longevity, and all that might entail.
Baldwin & Bagnall
baldwinbagnall.com
Photography by Tom Ferguson. Styling by Anna Delprat.
Dissection Information
Tongue n Groove floorboards in Hekke Med Marble Calacatta Venato marble stair Med Marble Carrara Marble bathroom floor and vanity Seamless Surfaces XBond rendered finish Axolotl Slate Pseudo Smooth range hood cover and kitchen shelf Stainless steel countertop Academy Tiles Mutina Mews Tile in FOG Elton Group Cumulus Veneer shelving ACA Joinery Spence & Lyda Tribe Home Spenser Ivory Rug Spence & Lyda Eilersen Flap Sofa Space Furniture B&B Italia Husk Armchair Coco Republic Brighton Round Nesting Coffee Tables Space Furniture Cassina 524 Tabouret Berger Stool and 523 Tabouret Meribel Stool HG Furniture Solutions Mattiazzi MC8 Chiaro Chair Allied Maker NYC 3 Arc Island Pendant and Apeture 4 Pendant Spence & Lyda VALERIE OBJECT STANDING LAMP N1 Living Edge Buster & Punch cabinet door handles Gessi Oxygene Kitchen Mixer Astra Walker Icon Collection tapware in Iron Bronze
We think you might also like Paddington Terrace by Porebski Architects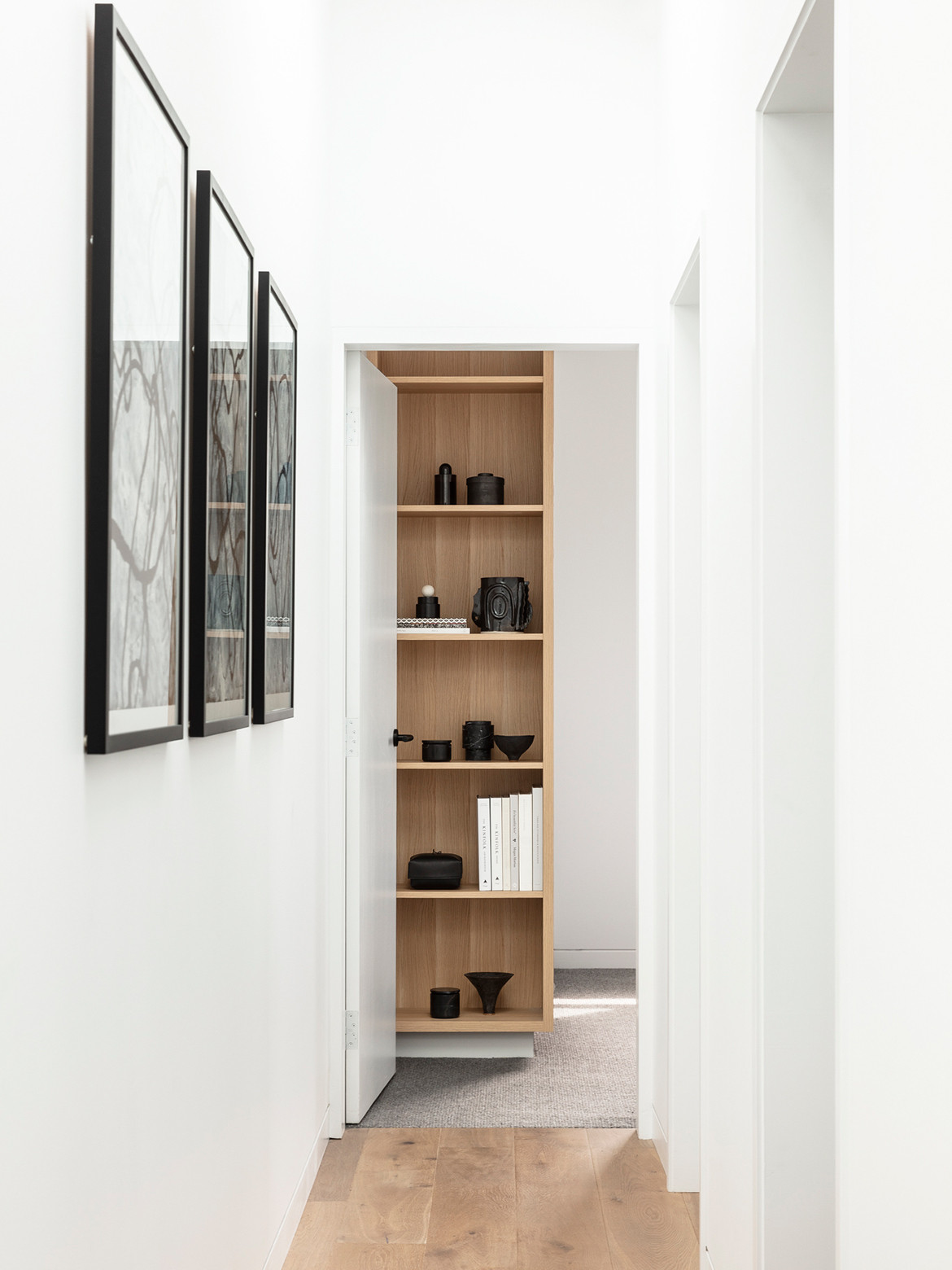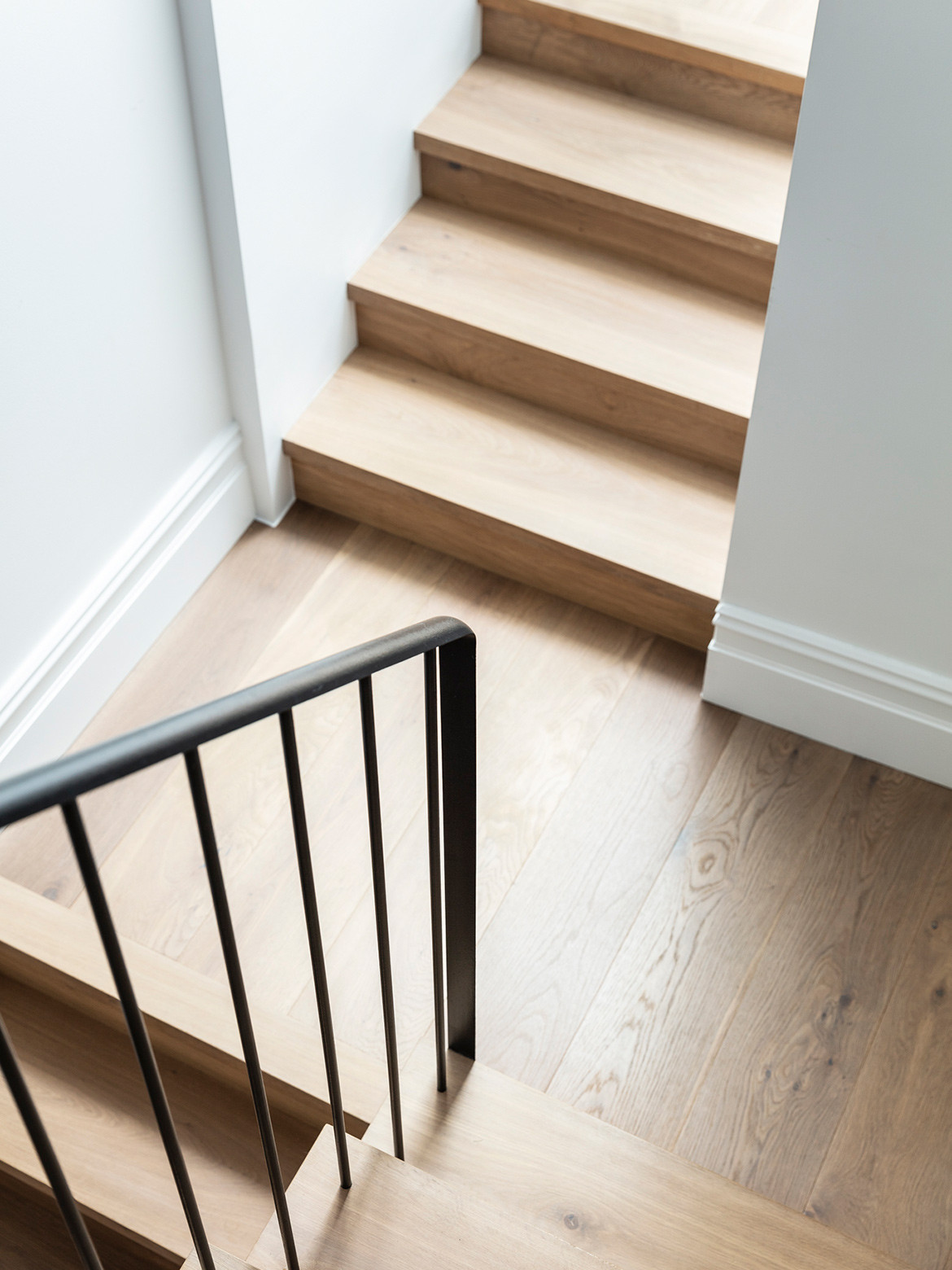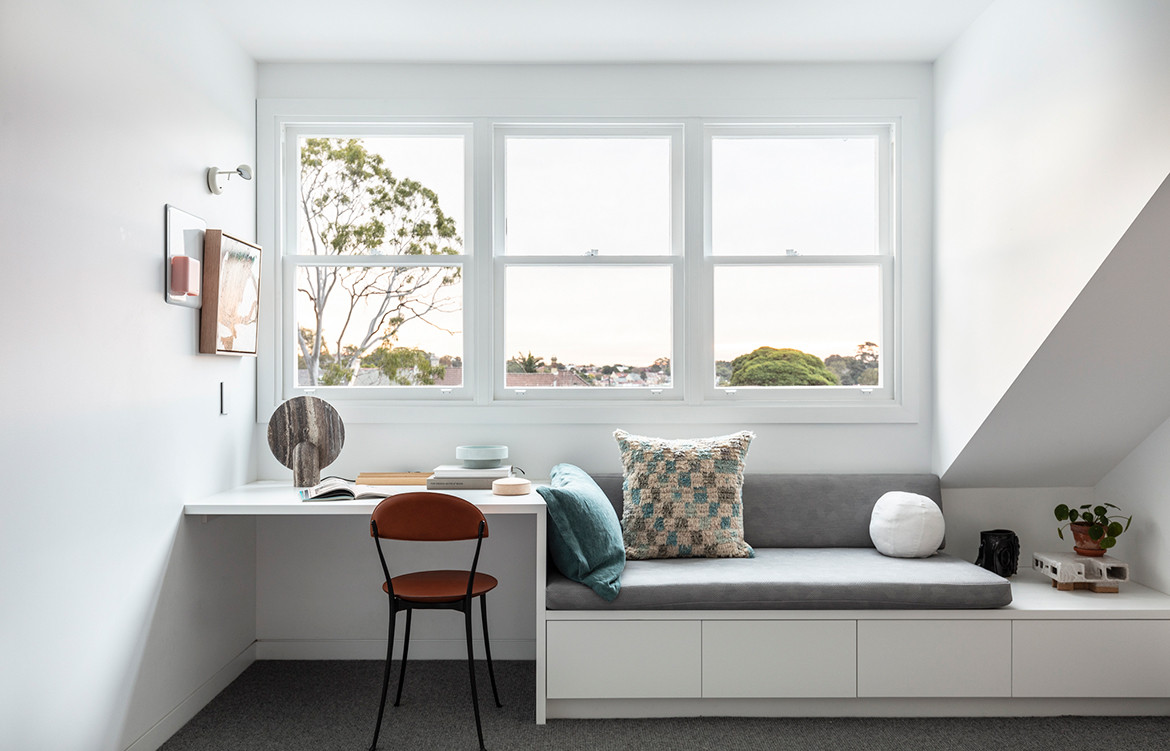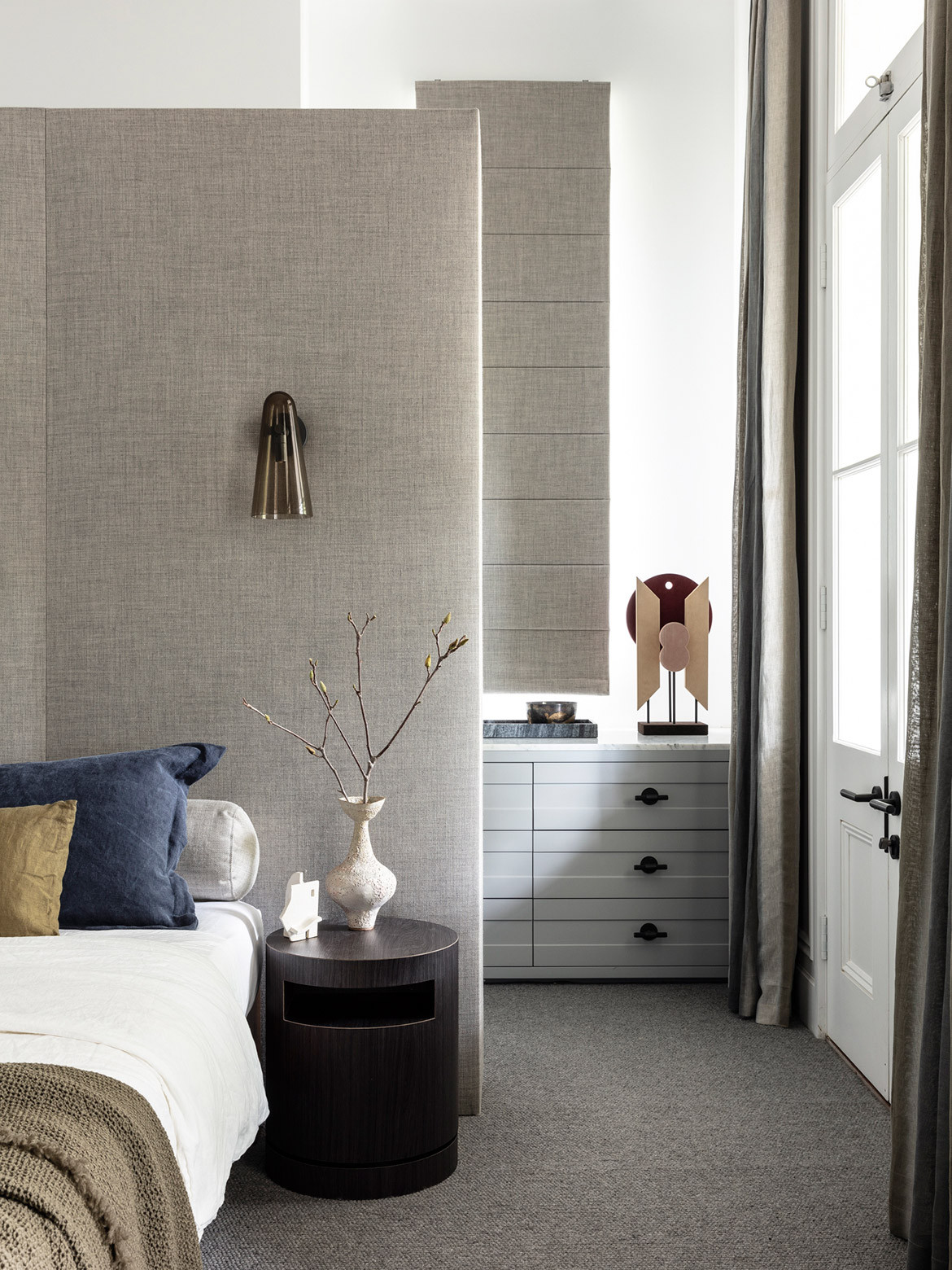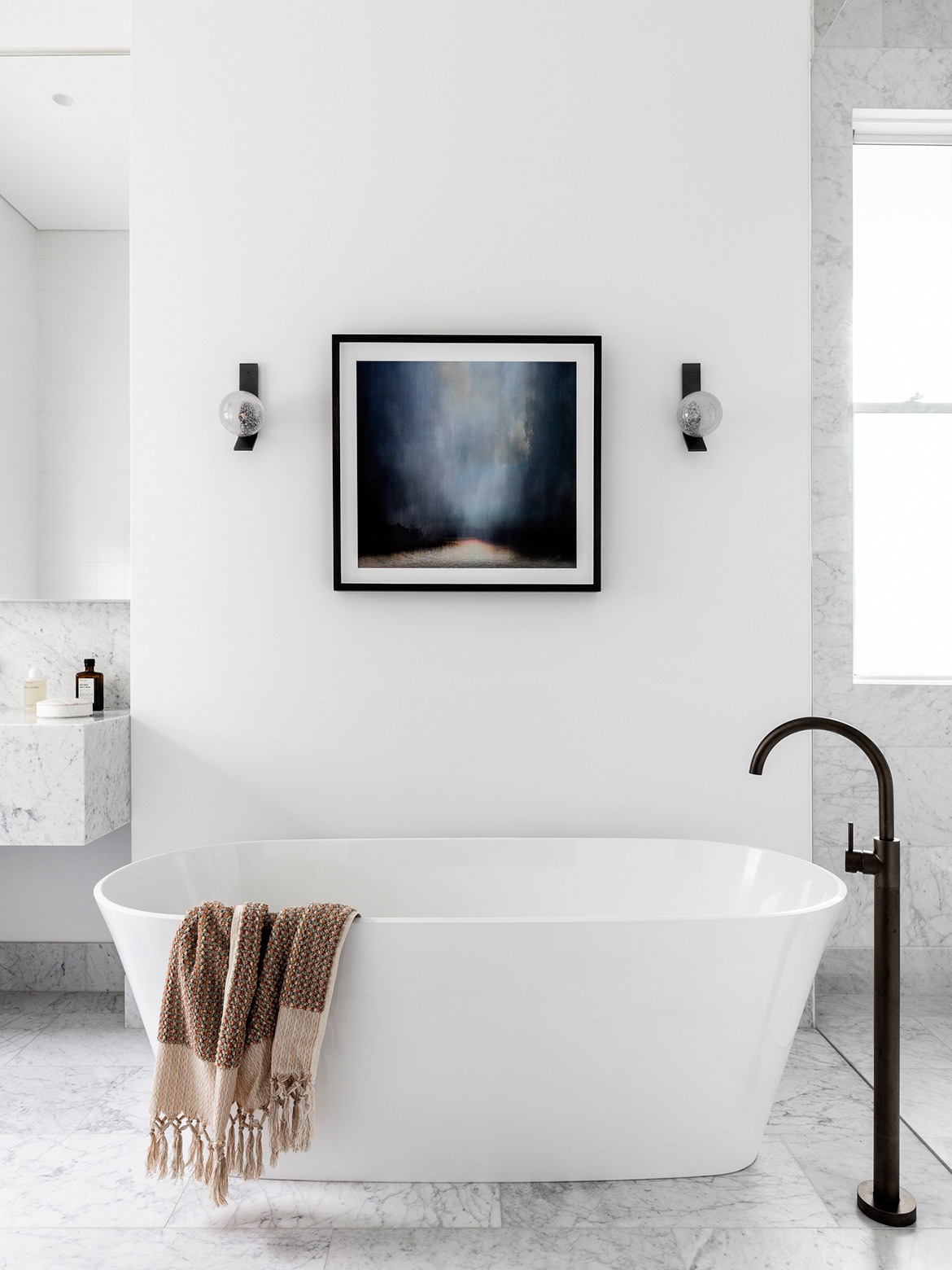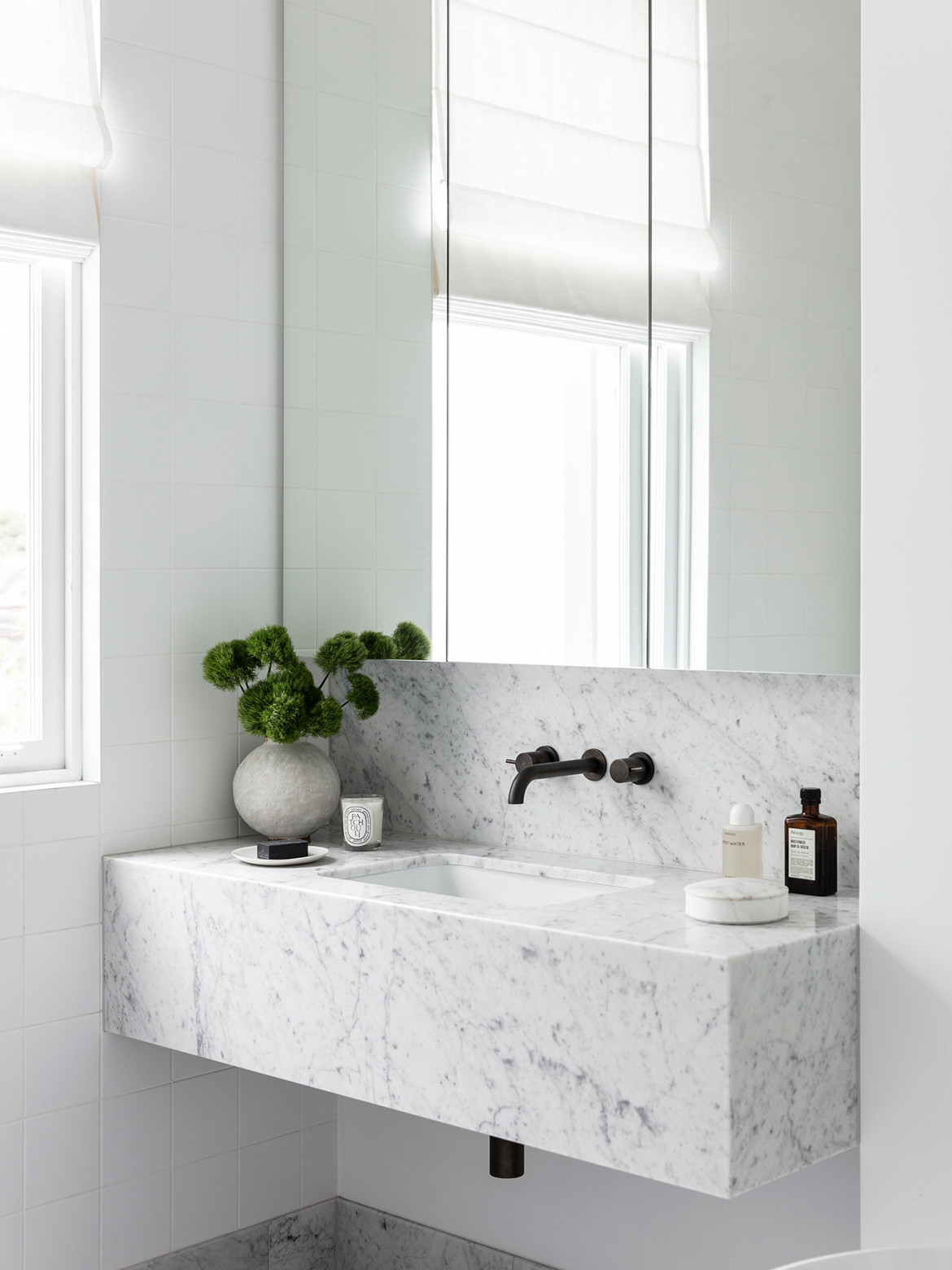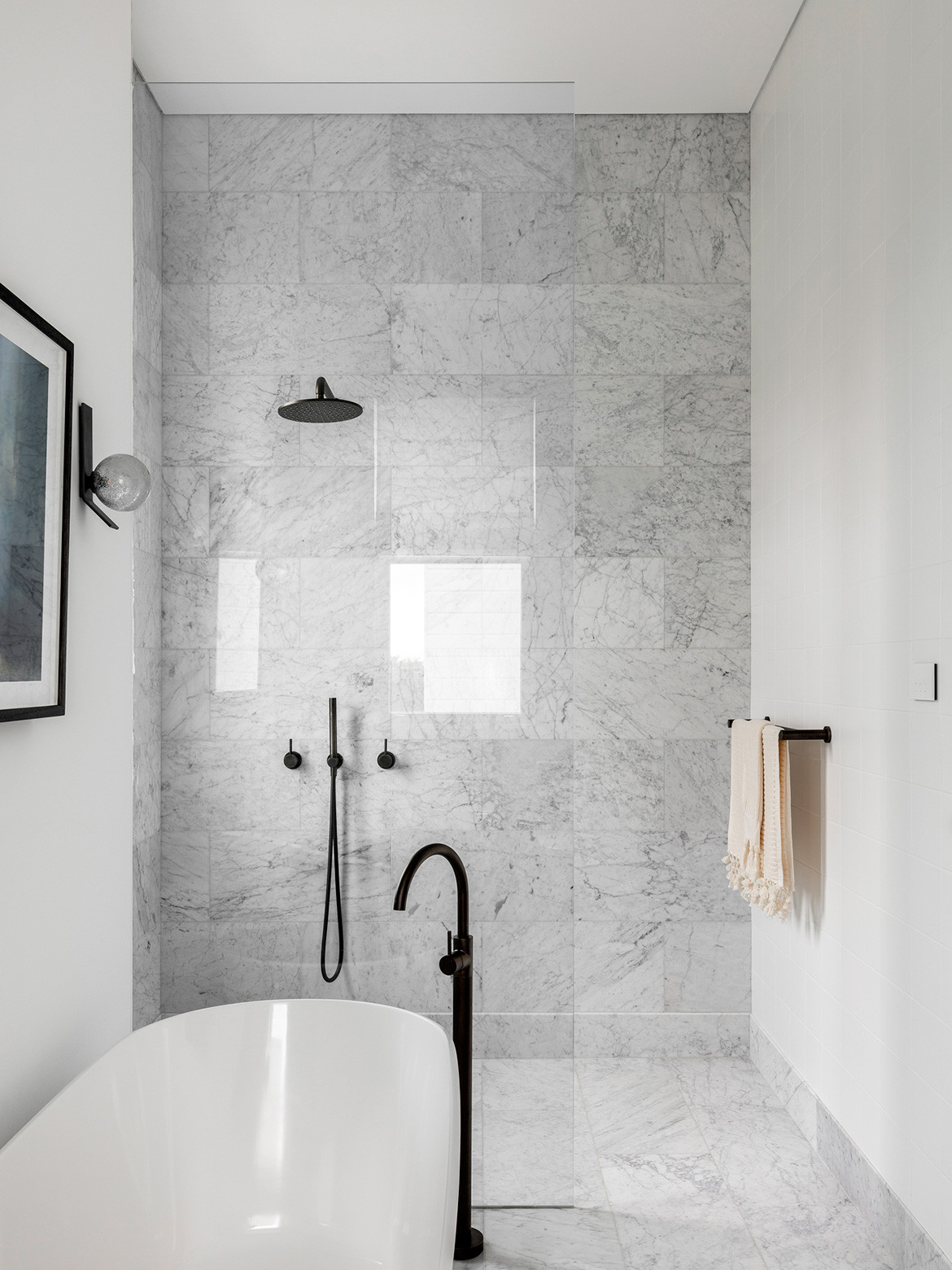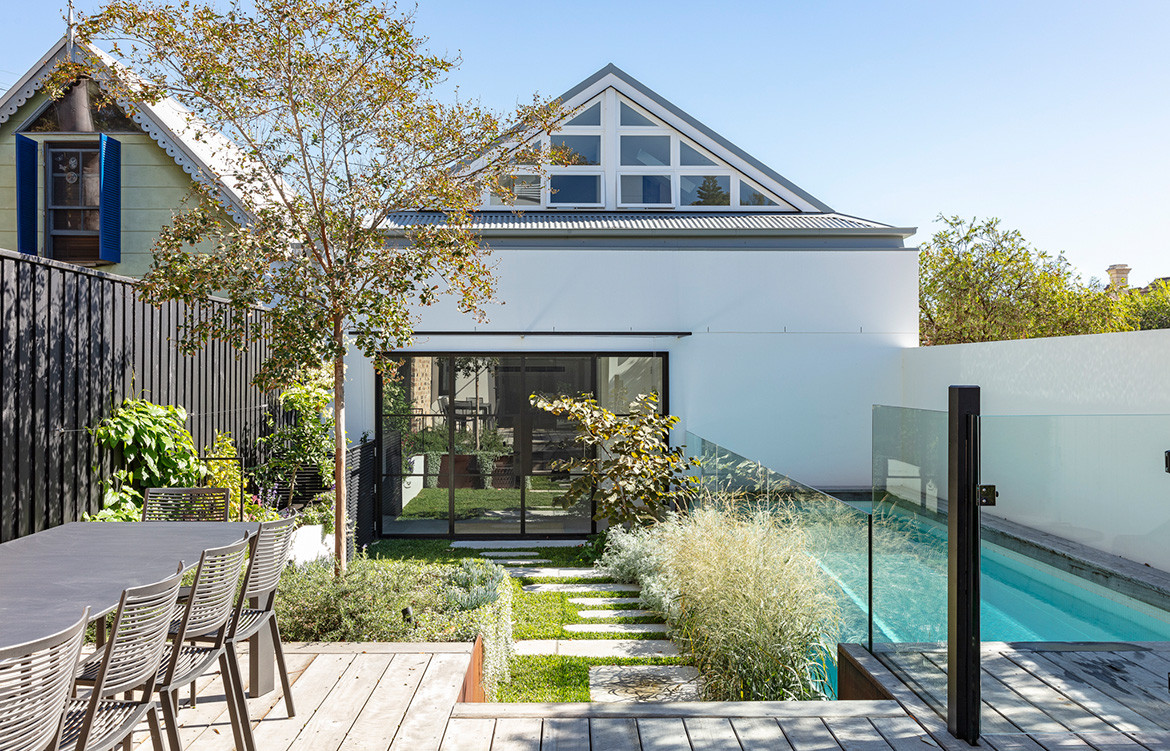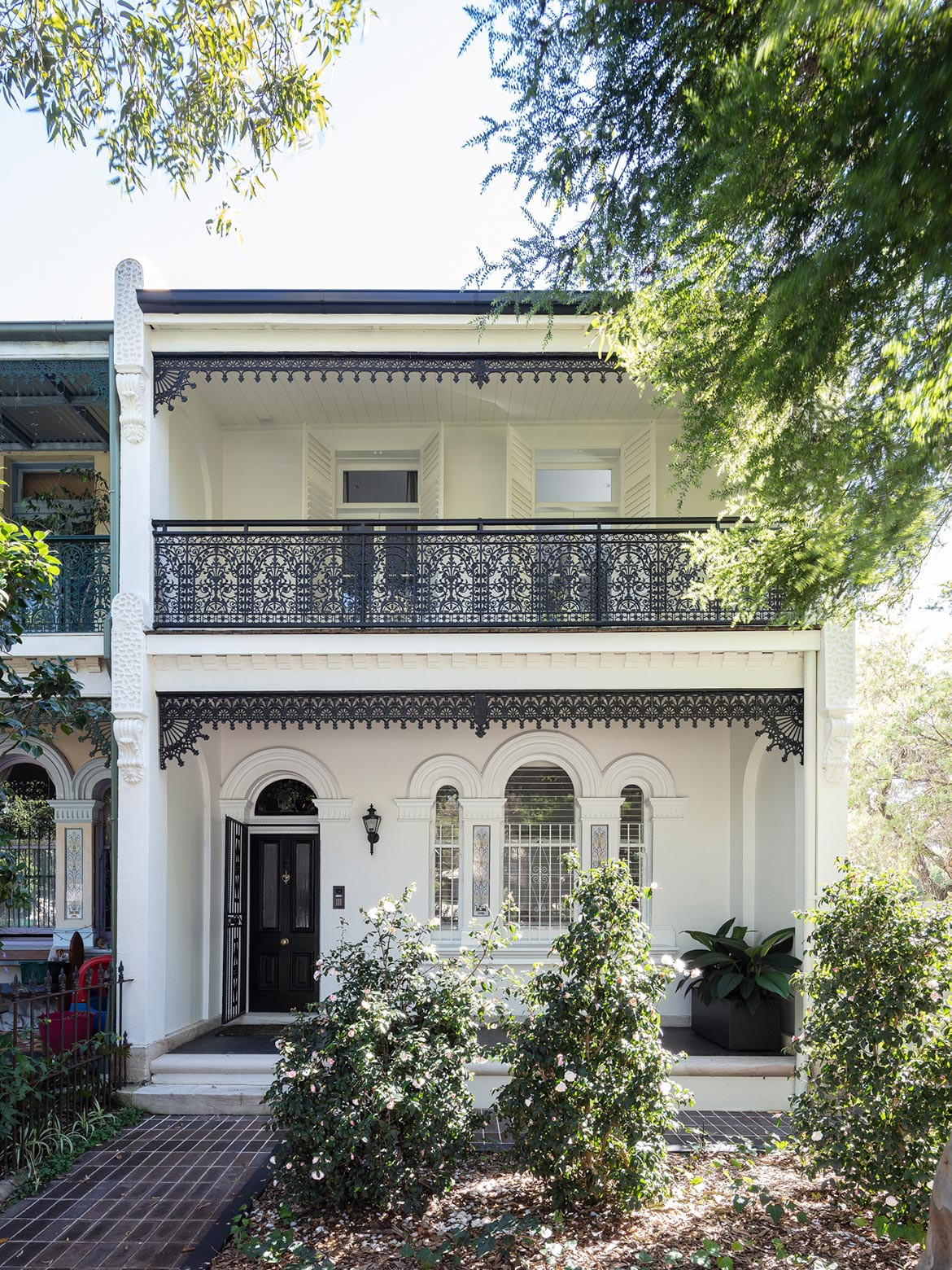 abc