For the last few months, chefs and restaurateurs have redefined the dining experience – introducing us to a world where take out is king. As the world plunged into lockdowns, self-isolation and social distancing, the hospitality industry have been forced to adapt and reimagine the way we experience delicious food in the comforts of our own home. In Australia, there has been an inspiring feat of support from the community throughout these unprecedented situations. And although we couldn't sit and enjoy the usual atmosphere and service that these institutions are renowned for, our local cafes and restaurants have been constantly innovating in delivering new, exciting offerings. In an old boot factory in Sydney's Inner West, the team of No. 92 are doing things a little differently. After opening as a boutique restaurant and wine bar earlier this year, owner Angela Kasimis' plans for the space have taken a turn. For the last few months, the team at this historic corner spot have taken it in their stride to continue offering their customers a slice of No. 92 to go.With their innovative takeaway menu and hand-picked selection of cocktail kits, Kasimis offered a unique approach to the unprecedented situation, but awaited longingly to welcome back their customers to a dining experience that was much more than it's food offering.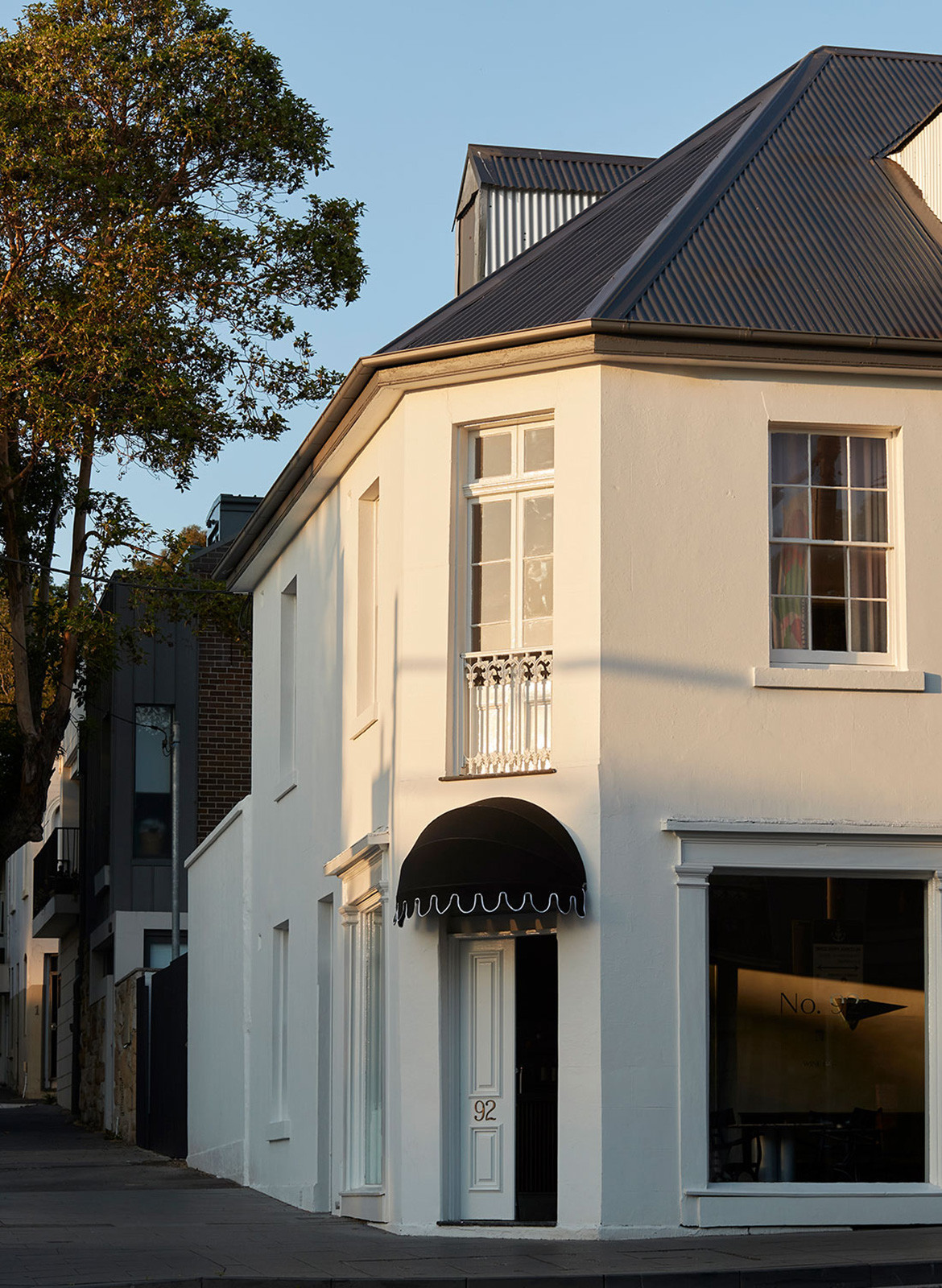 In early June, Kasimis and the team were thrilled to open its doors to the public – inviting the community once again to experience the re-emergence of No. 92 wine bar and restaurant on the 'dine-in' scene. More reminiscent of European salons than your typical Inner West eatery, the space is unlike anything else in the city. Envisioning an elegant revival for the heritage terrace, Pattern Studio transformed No. 92 into an intimate bar and restaurant that pays homage to its history in a context that is decidedly modern. Downstairs, guests are greeted in an open, warm and timber-adorned space with expansive windows that invite guests to sit and watch the world outside. The muted, pared-back tones allow visitors to take in the intimacy of the space and breathe in the calm, refined soul of the restaurant. Site-specific works by Taiwanese-Australian artist Angie Pai swirl around the Victorian spaces while antique light fittings nod to the site's history. A feature arch frames the main bar, where seasonally selected drops by the enigmatic new Sydney wine collective, Super Super have been curated to compliment the space and its menu.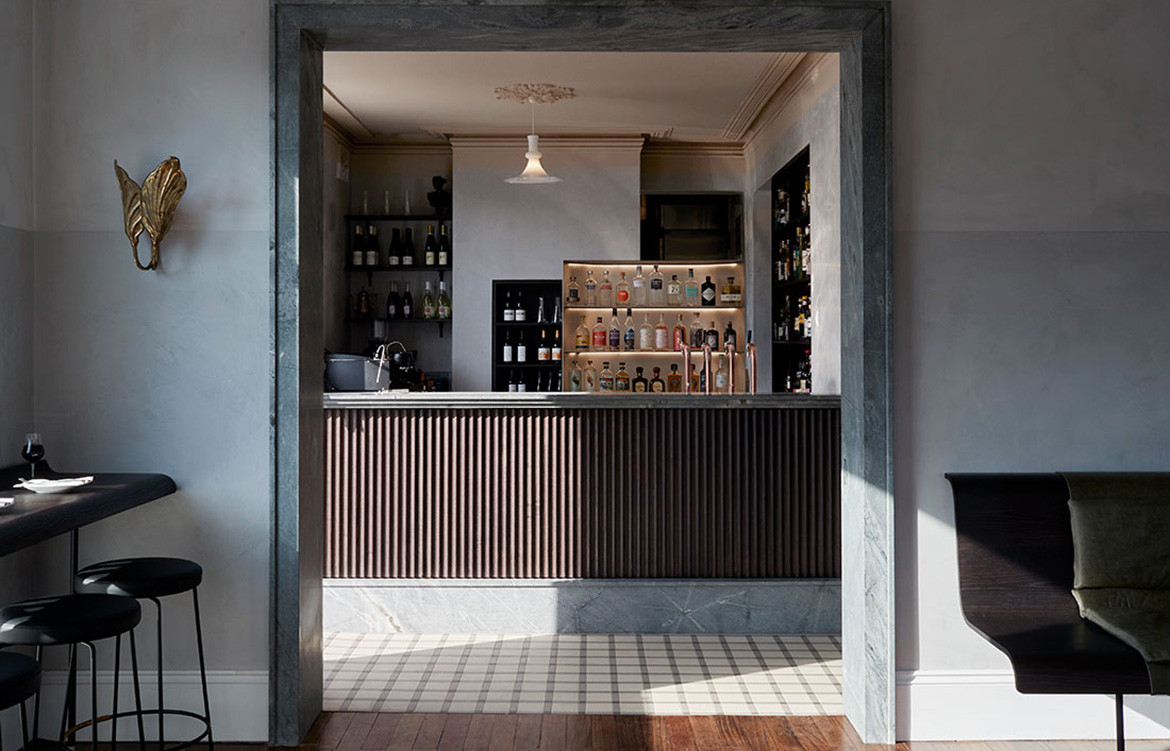 "The building had a certain elegance that we really wanted to preserve and enhance," expresses Kasimis. "Fundamentally, it's an immersive space that feels more like a congenially serviced private manor than hospitality venue – one that appeals to a sophisticated, young at heart adult market." Upstairs, smaller, more intimate and exquisitely decorated dining rooms invite guests to lounge in old-world charm. Defined by a more luxurious direction, the dining and lounging experiences take place upon plush rugs, custom marble-surfaced tables, dramatic, broody and artful rooms across three different spaces. The second level celebrates a vintage splendour unique to No. 92 with a pared-back, yet intoxicating grandeur with a heightened residential appeal for guests. Pattern Studio's intention was to create a space that stripped the overwhelming formalities of fine dining spaces and instead, celebrated the charming, inviting character and heritage of the building. Throughout the delicate details of the artwork, opulent textures, soothing tones and the fluidity throughout each space, the distinct story of No. 92 is prominent throughout.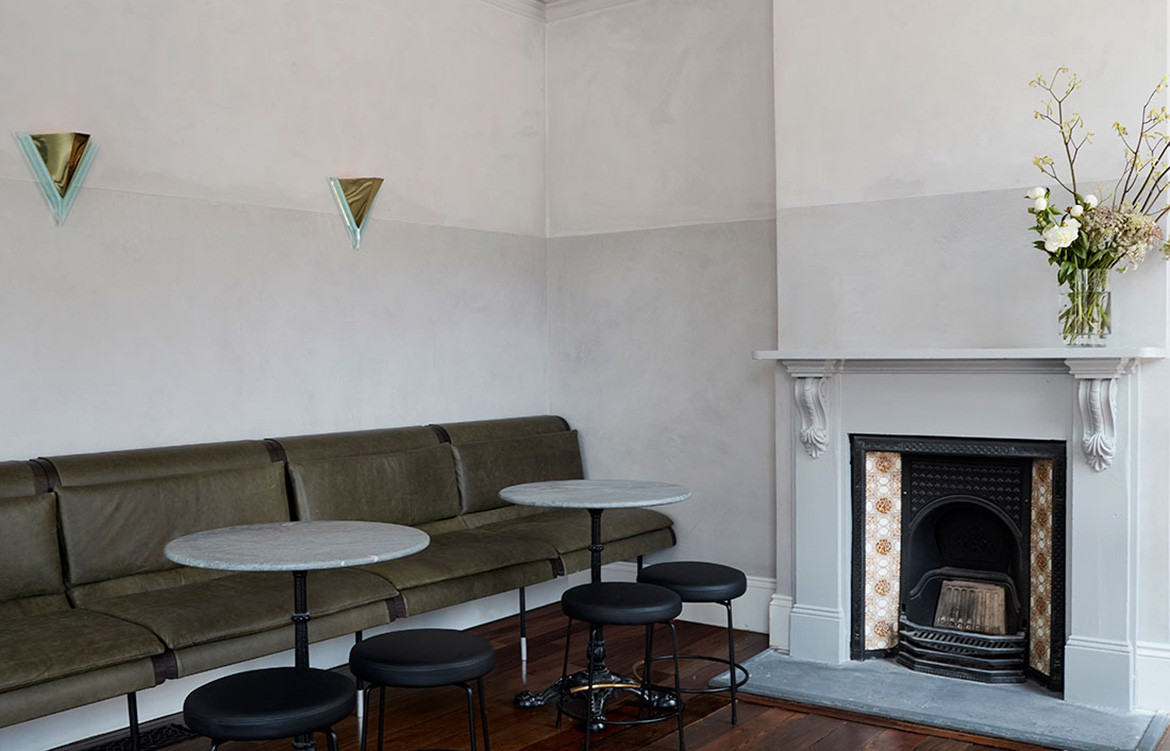 "In hospitality we understand it's quite trendy that everything has to be dynamic and Instagram-worthy. Even though we wanted to design a space that appealed to everyone, we didn't want the story of this building to get lost in the digital world," Josh Cain of Pattern Studio expresses. "Each room and dining zone has a different feel that lends itself to the structural qualities of the building, but also it's a homage to all the people, stories and purposes that have taken place here and we wanted to open that intrigue to our past and continue it naturally at No. 92." "We wanted to deliver an experience that allowed the visitor to respond to the space in their own way," adds co-designer, Lily Goodwin. "No. 92 is its own identity, just like every single person that comes in through those doors and dining here allows you to take some of No. 92 away with you while you bring some of your own story as well – it's a special, unique connection." As we slowly ease back into old routines, the story of No. 92 continues through its new June offerings. Open weekly from Thursday to Sunday, Kasimis and Lyons demonstrate a bigger focus on a revitalised dinner menu filled with elegant dishes and enticing drink pairings as well as a Sunday roast menu. For those who want to stop by for a drink or two, the bar menu is still serving some of its favourites.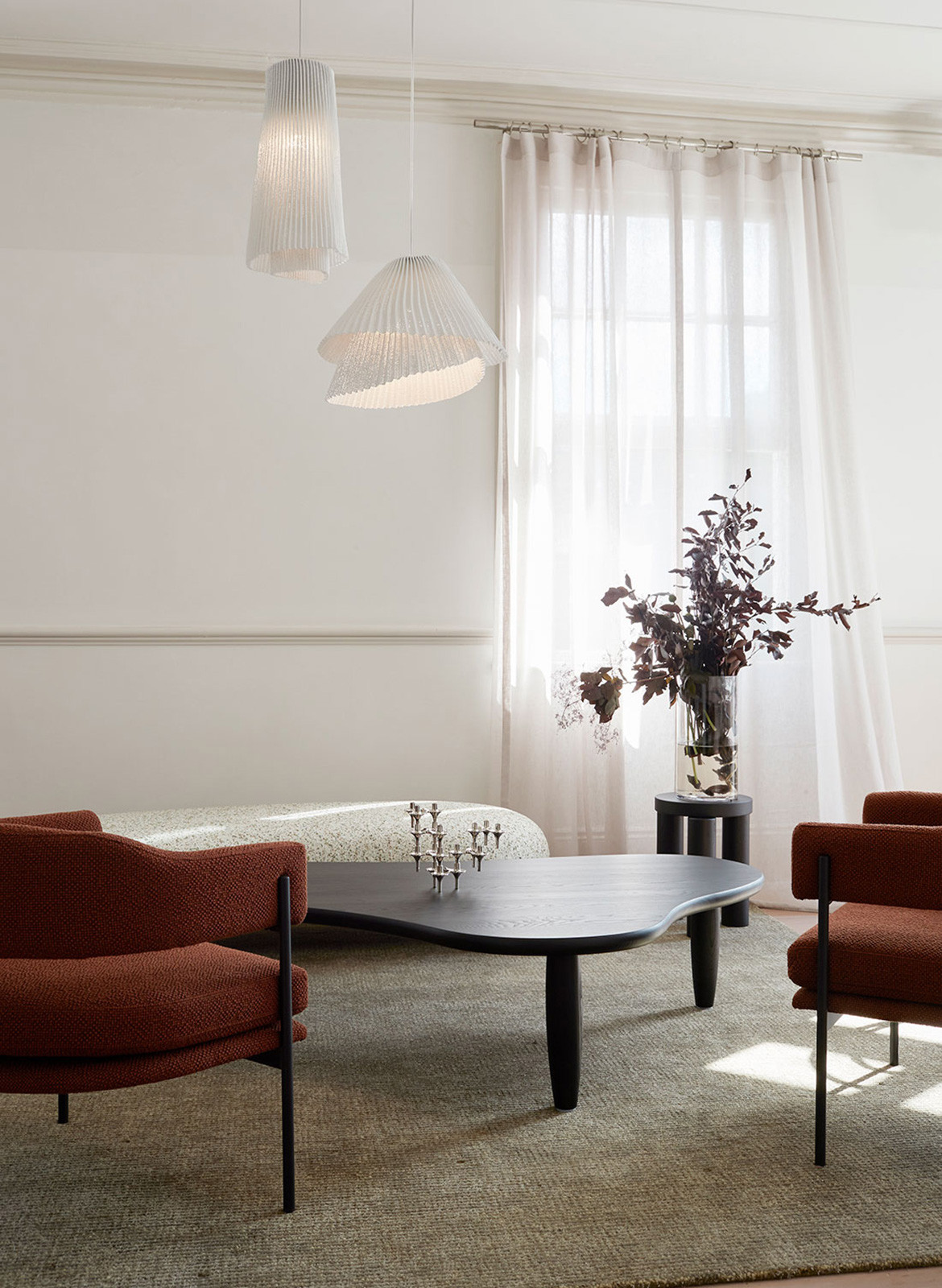 "The past few months have granted us invaluable perspective to reflect upon what our customers have relished the most since launching earlier this year," Kasimis explains. "What has emerged is a strengthened dining option. Add the option to sit upstairs in one of three exquisite diing rooms with friends and you're onto one special night out." No.  92 is a story of history, connection and soul. None of us expected that the simple joys of eating out would be taken away, but No. 92 recognised those cherished moments and is back to savour these memories more than ever. Through the heartfelt passion of Kasimis, the design ingenuity of Pattern Studio and John Lyons' culinary brilliance, the team have created a different type of dining destination – one that feels less like a typical bar, but more like a space to relax, enjoy and even take home with you.
Pattern Studio
patternstudio.net
Photography by Traianos Pakioufakis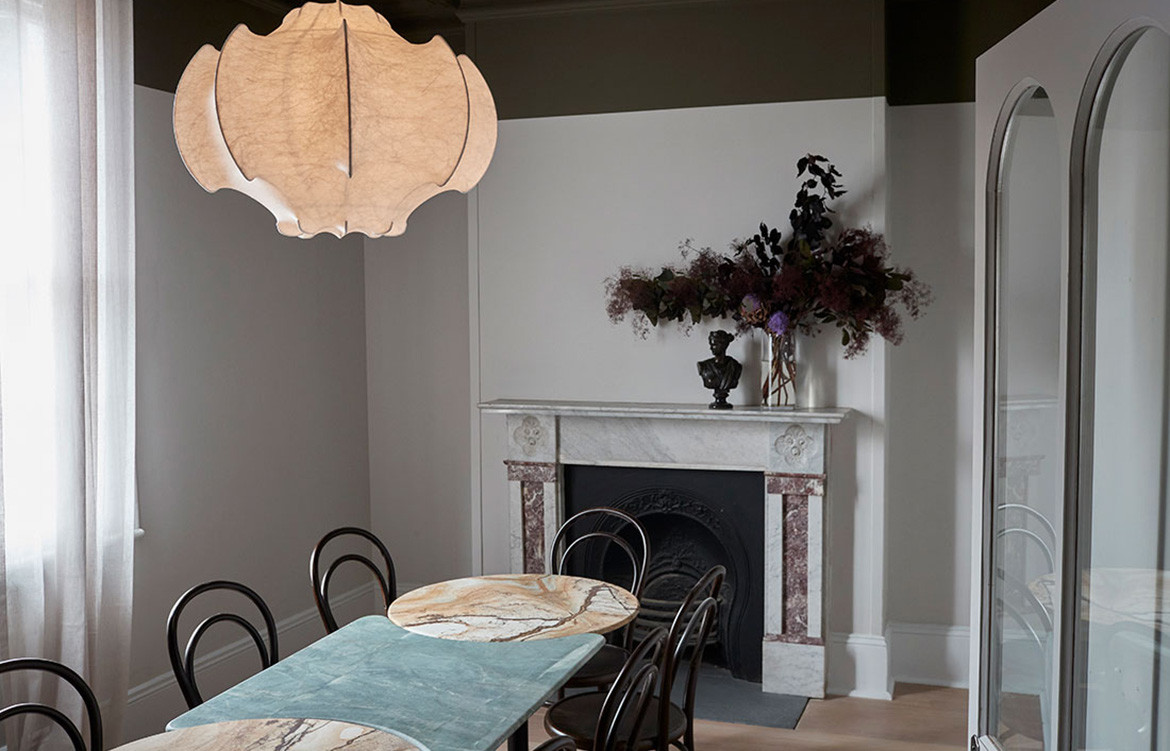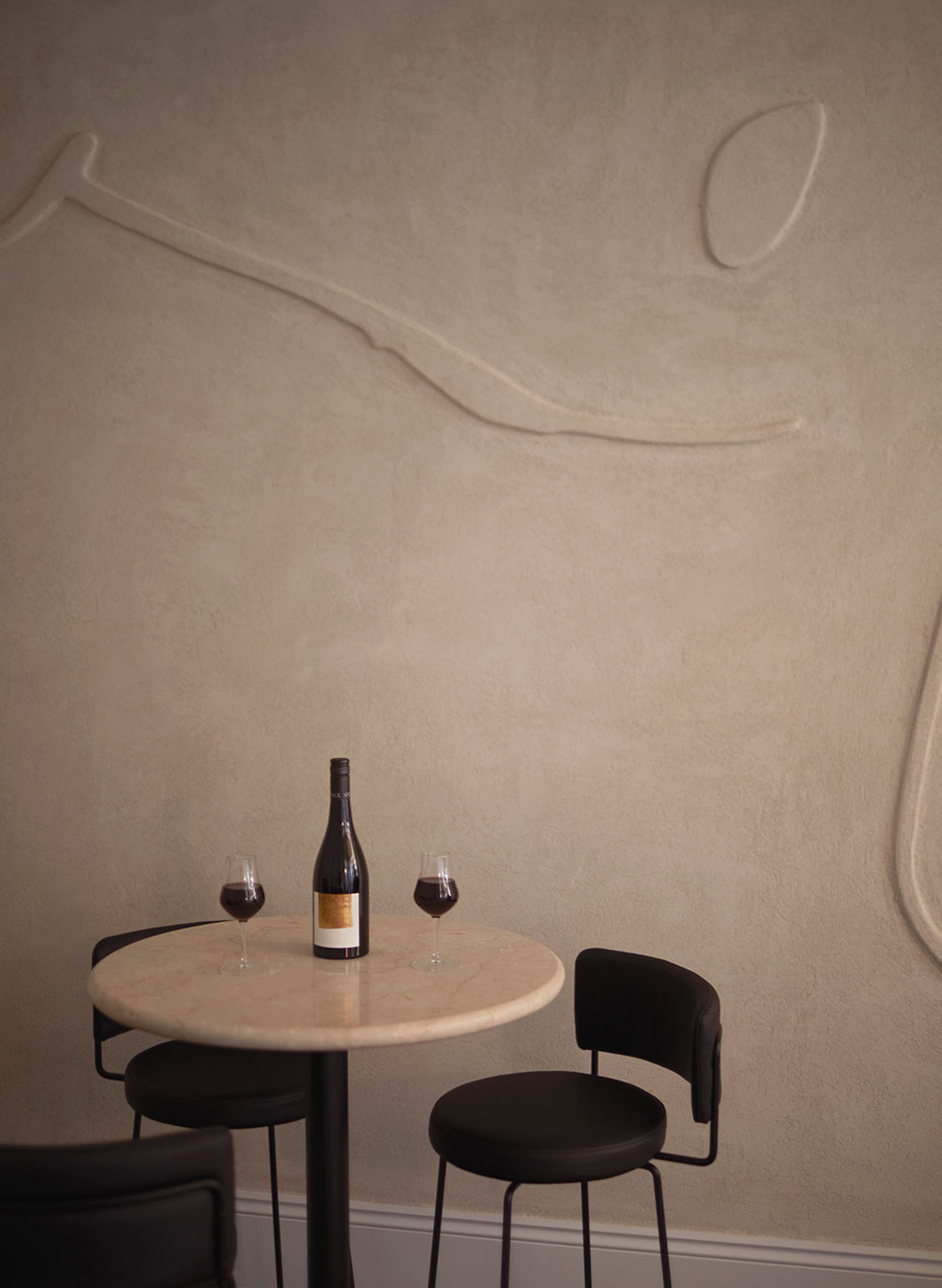 abc