Anaca studio is a boutique, Melbourne-based furniture design practice that focuses on creating beautiful, timeless pieces that inject both fun and sustainability into the lives of their owners. Since 2012, owner and designer Anne-Claire Petre has been committed to working with consumers to create personalised pieces that will be cherished for years to come. 2021 has seen the introduction of the elegantly whimsical Zola range of ottomans and tables to anaca's furniture family. With four sizes of the plump, curvaceous piece, available in custom colours, this range is the playful addition you didn't know you needed. Following this release, we at
Habitus
sat down with Anne-Claire Petre to talk about all things anaca studio and contemporary design.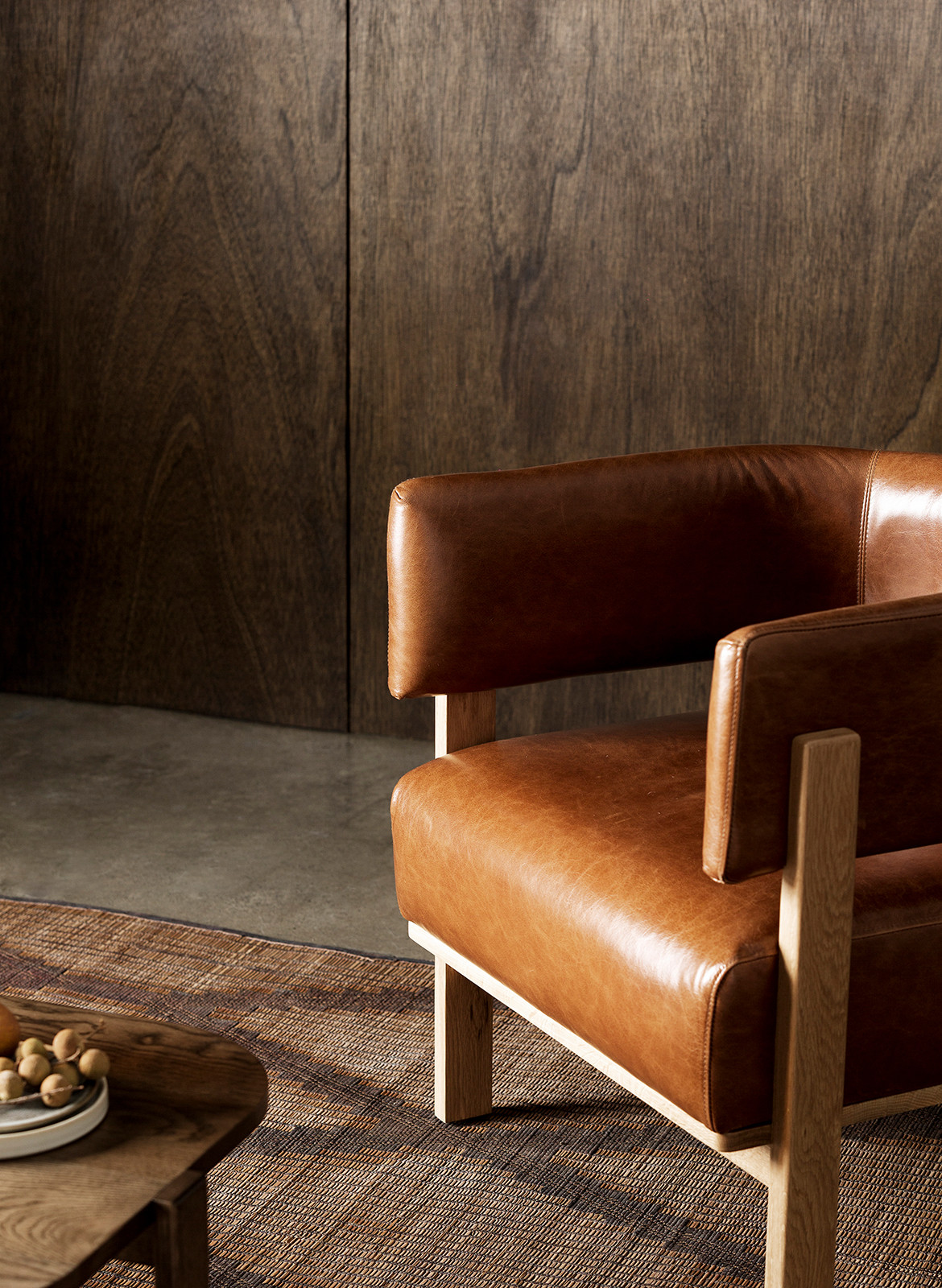 ____
Habitus: What inspired you to start the journey of anaca studio?
Anne-Claire:
I have been involved in the furniture industry for over 20 years, but there came a time when I wanted the freedom to create my own products, brand and artistic direction that was guided by my own ethics. I envisioned a brand that would focus on good design, be environmentally aware and locally manufactured. I can trace these values back to my childhood in France. Both of my parents were small business owners, and my mum always valued having nice things around the home. So, from a young age I had good design instilled in me and I wanted to incorporate these into my business and brand.
Sounds like creativity has had a special place throughout your life.  
I've always had a creative spirit, but my love of furniture came much later. I started my studies in industrial design, but I wasn't inspired by the products. I couldn't connect to the process until I started to explore objects – where emotion comes into play, and I became fascinated by our attachment to furniture.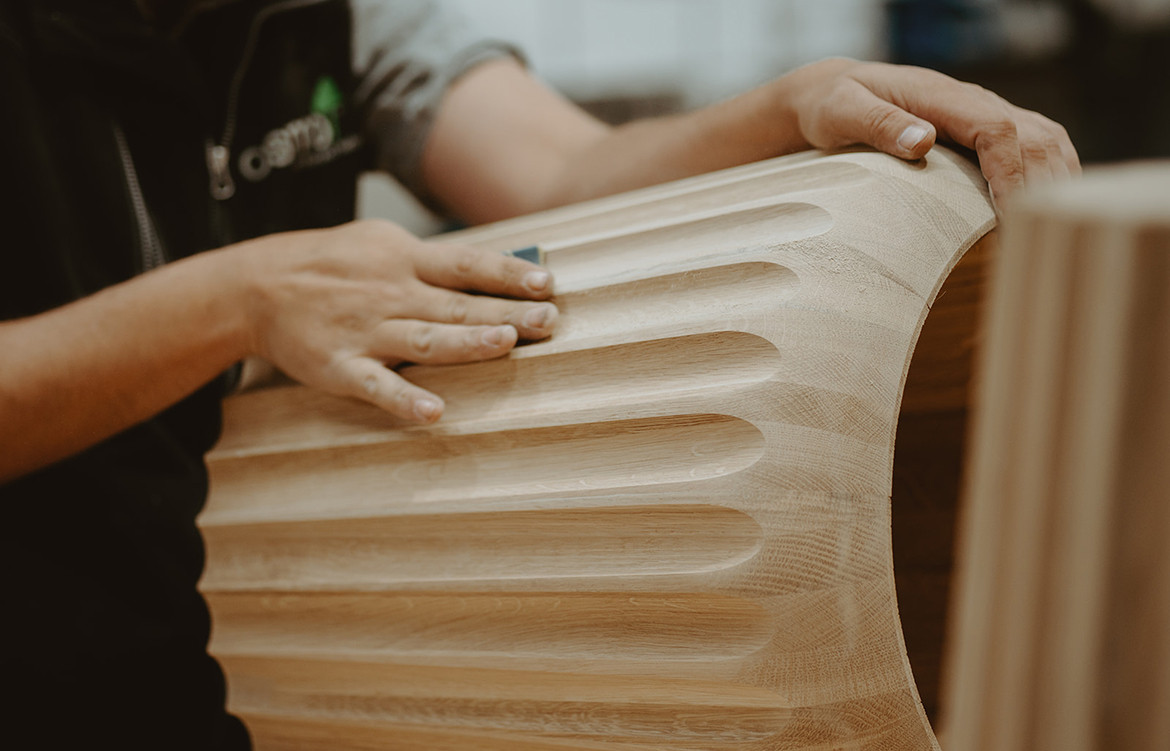 How did you use this love for furniture to define the vision and goals for anaca studio?  
My goal for anaca studio is to deliver well-designed, high-quality personalised products and a second to none service to my customers. It's critical for me to carry my personal ethics into my business and brand, where environmental awareness, local manufacturing and good design standards are front and centre. My vision was (and still is) to build a brand that would represent what we can offer here in Australia in design and manufacturing and be a voice for a more sustainable future in the furniture industry. I want to design for longevity, comfort and well-being. I believe design is not just about how a product looks, but how it feels and how it makes you feel. I believe that details are important, the look is key but it should not be more important than the use or the comfort.
With the ever-changing nature of our living spaces, the demand for stylish, functional and versatile pieces has increased. How have you instilled this vision across your products?
When I was dreaming up the
Toulouse sofa
, I wanted to design something that was easy to maintain and I know (from experience) that my customers are busy people. They don't always have time to fluff cushions or tend to fabrics. It's why the cushions on the arms of the sofa are fixed (so they won't flop around) but you still get the impression of a detached pillow.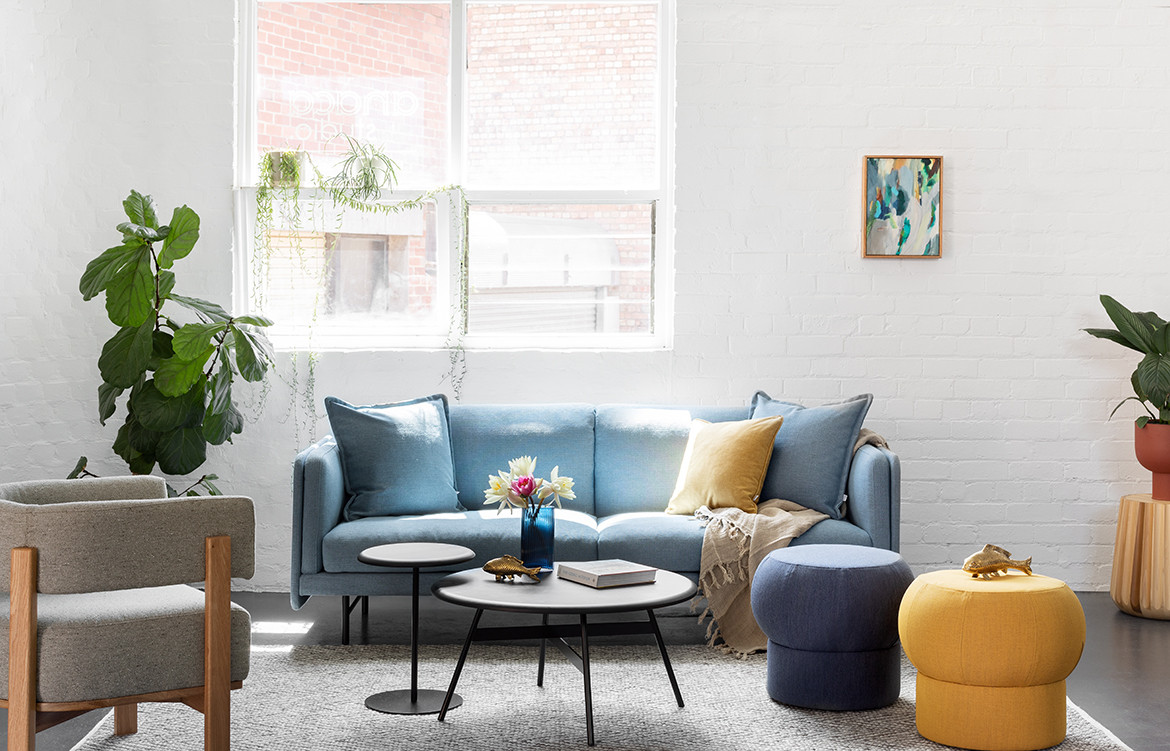 I opted for a narrower and higher back sofa, where the cushioning feels soft but still offers a great support. It also has a beautiful and sculptural slanted back, which did bring a manufacturing challenge and was a non-negotiable but one that my upholsterer resolved beautifully and seamlessly.
So understanding people and the way they live, interact and connect with different objects has helped in shaping your creative direction.  
Definitely, it's been an integral part of the design journey. For many years I worked as a showroom manager and spent a lot of time with customers, finding out their needs and how they use the furniture, what comfort level they preferred. So I use all this gathered knowledge when designing new products. Designing the
Camille sofa
, I considered all my years of customer feedback, which led me to finding the right balance of comfort and ergonomic support. It was an idea that, over the years, came up again and again: in a previous showroom we were often making these custom changes to sofas, so I took the lesson and ran with it.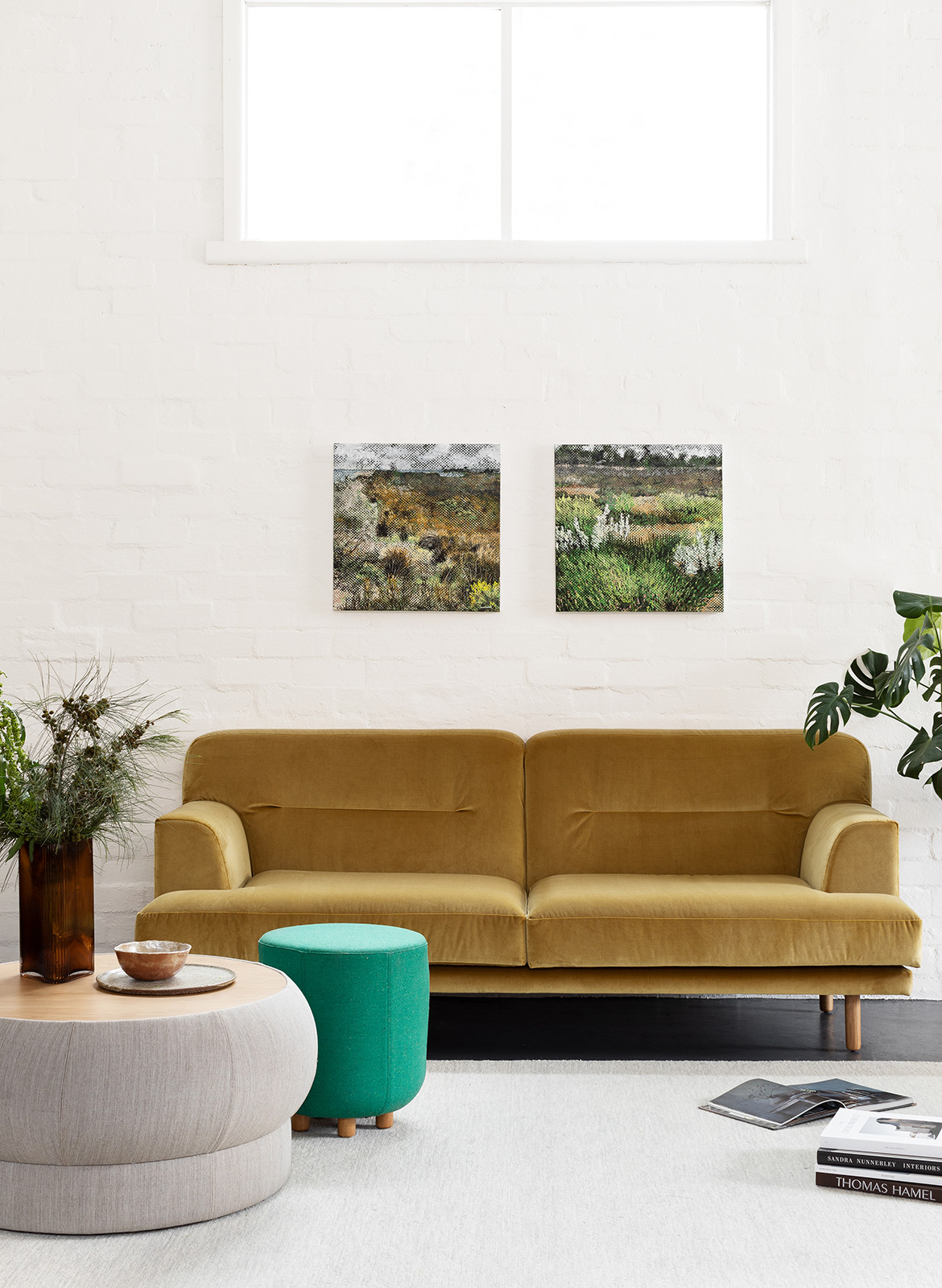 Providing customers with a truly personalised experience, giving them a beautiful product or design service that fits their needs and taste is a top priority. When we connect with our customers, we can create a product that is distinctly for them – something they'll enjoy and cherish in their home.
Something that surpasses the tests of time and trends.
Exactly. It's easy to get carried away with aesthetics. With some products that's okay, however when it comes to comfort, I think there needs to be the right balance – making it effortlessly timeless.
What role does anaca studio play in the current Australian design landscape?
My hope is for more Australians to start understanding the value of investing in better quality products. I make it a priority to promote the value of original designs and educate [potential] customers on why buying from small local businesses makes sense. At the same time, I love creating custom designs for interior designers and architects. There's been a few over the years and I'm keen to do more. I feel like design isn't a solo experience because to get a finished product there's a lot of collaboration that happens. anaca studio is more than just me, it also supports a community of manufacturers, makers, artists and artisans. I am proud to say that the network of people I work alongside all value integrity and doing the right thing. It's just as much about being environmentally friendly along the way as it is about being true to myself, being honest and living authentically.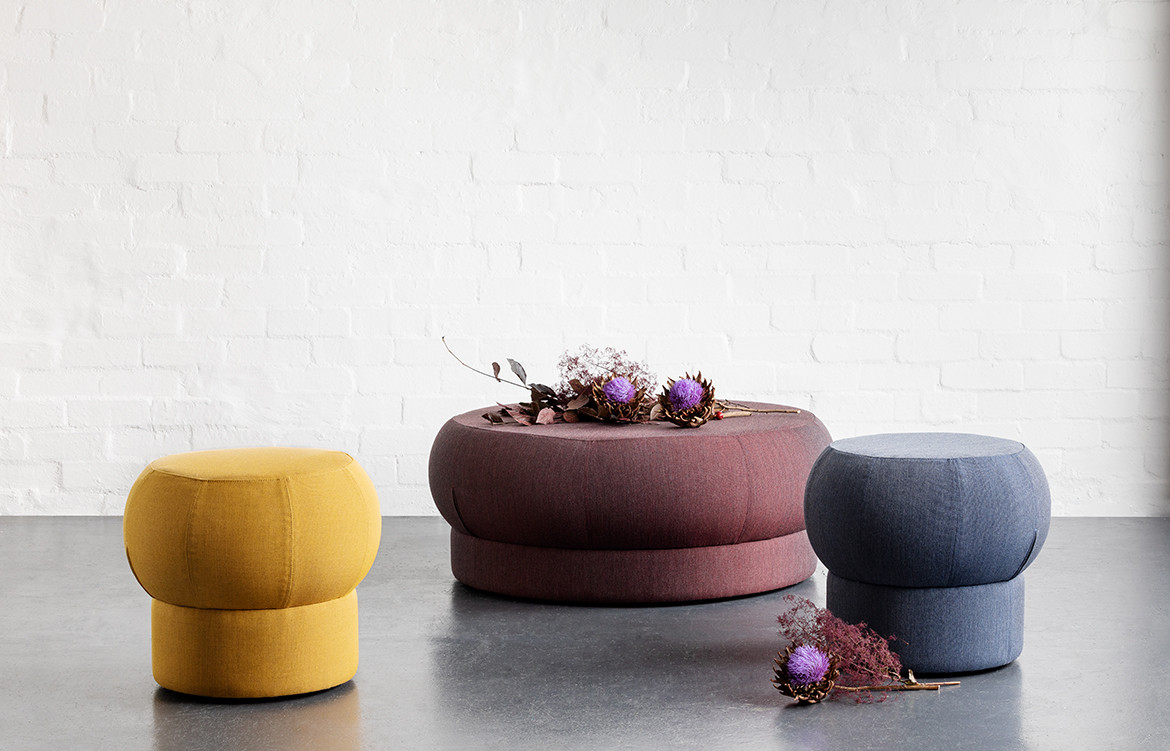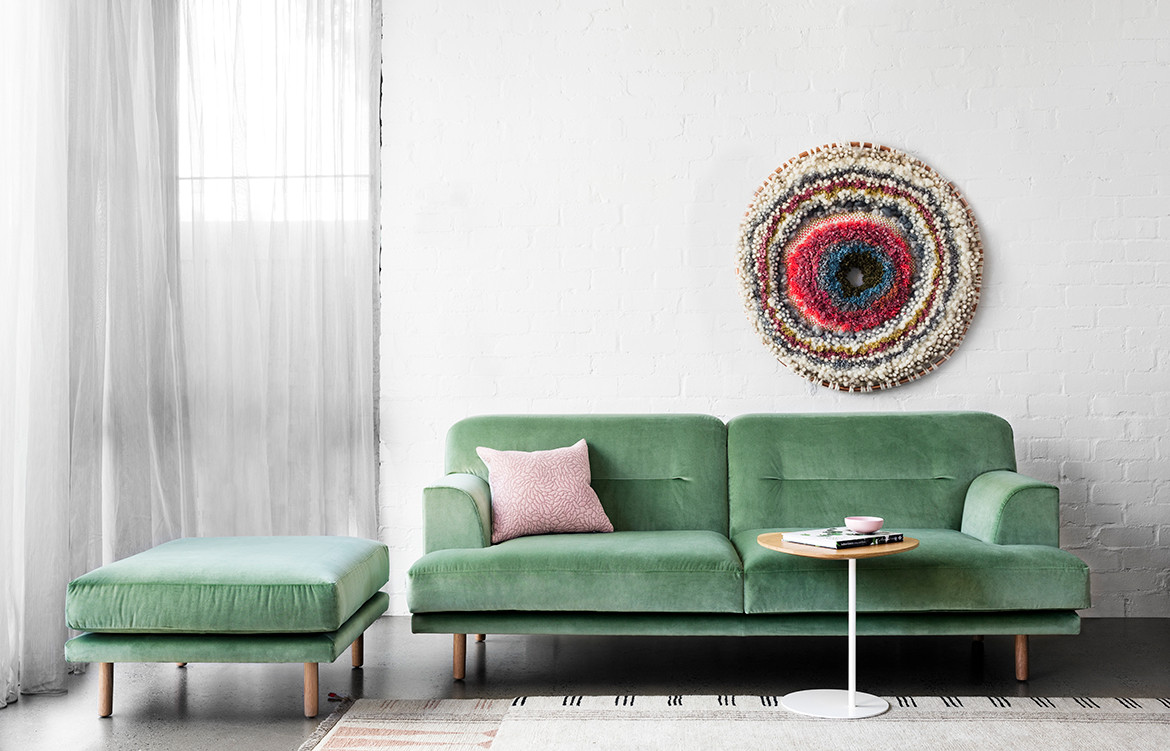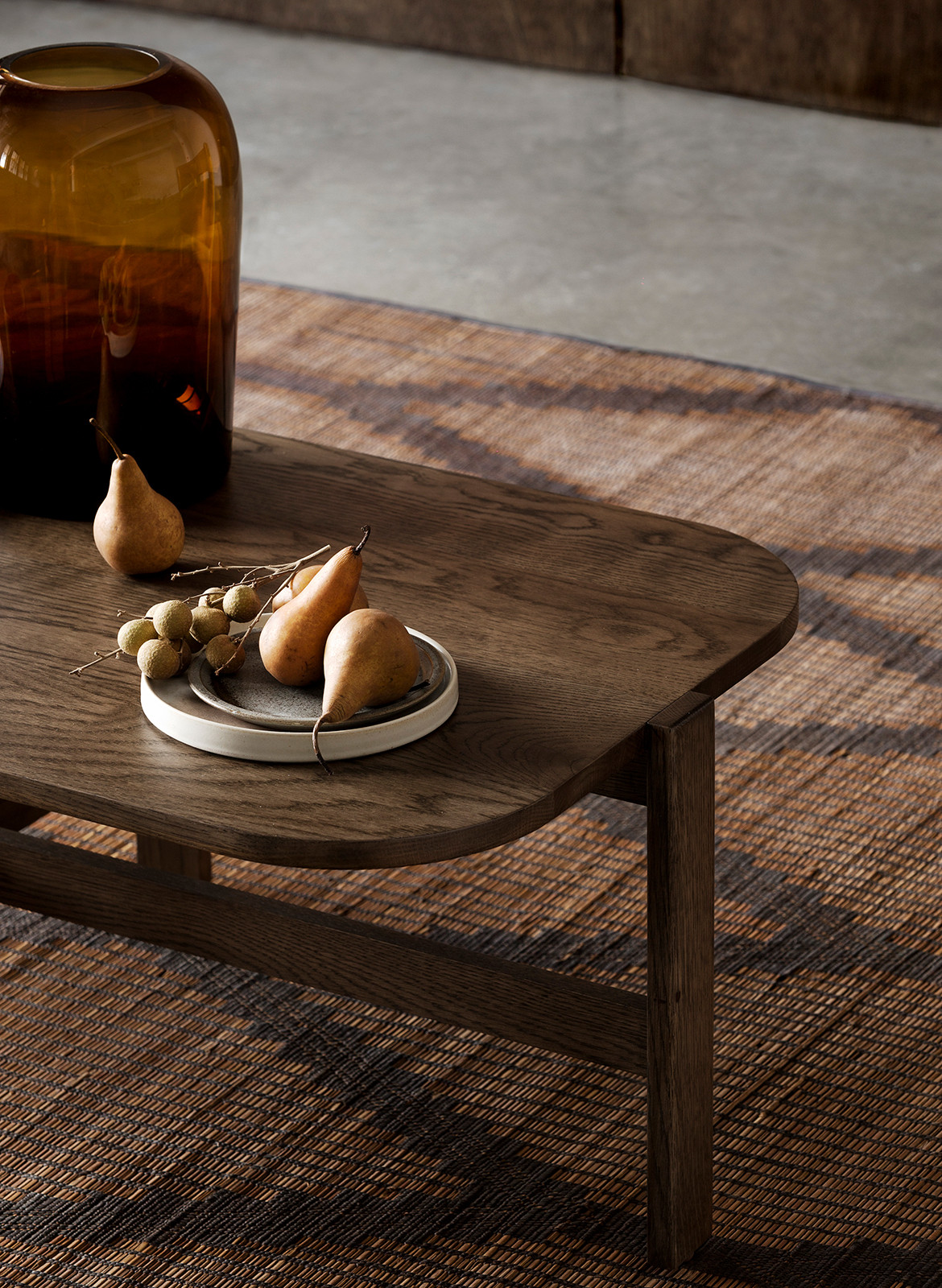 anaca studio
anacastudio.com.au
abc