Whether you subscribe to the kitchens sell houses or the kitchen is the heart of the home school of thought, there is no world in which a well-considered kitchen is not a priceless piece of residential design. Now, thanks to Zip Water, Maude Pilote of Hilliam Architects, and Elena Rajani of mckimm, there is a new gold standard in kitchen design to aspire to.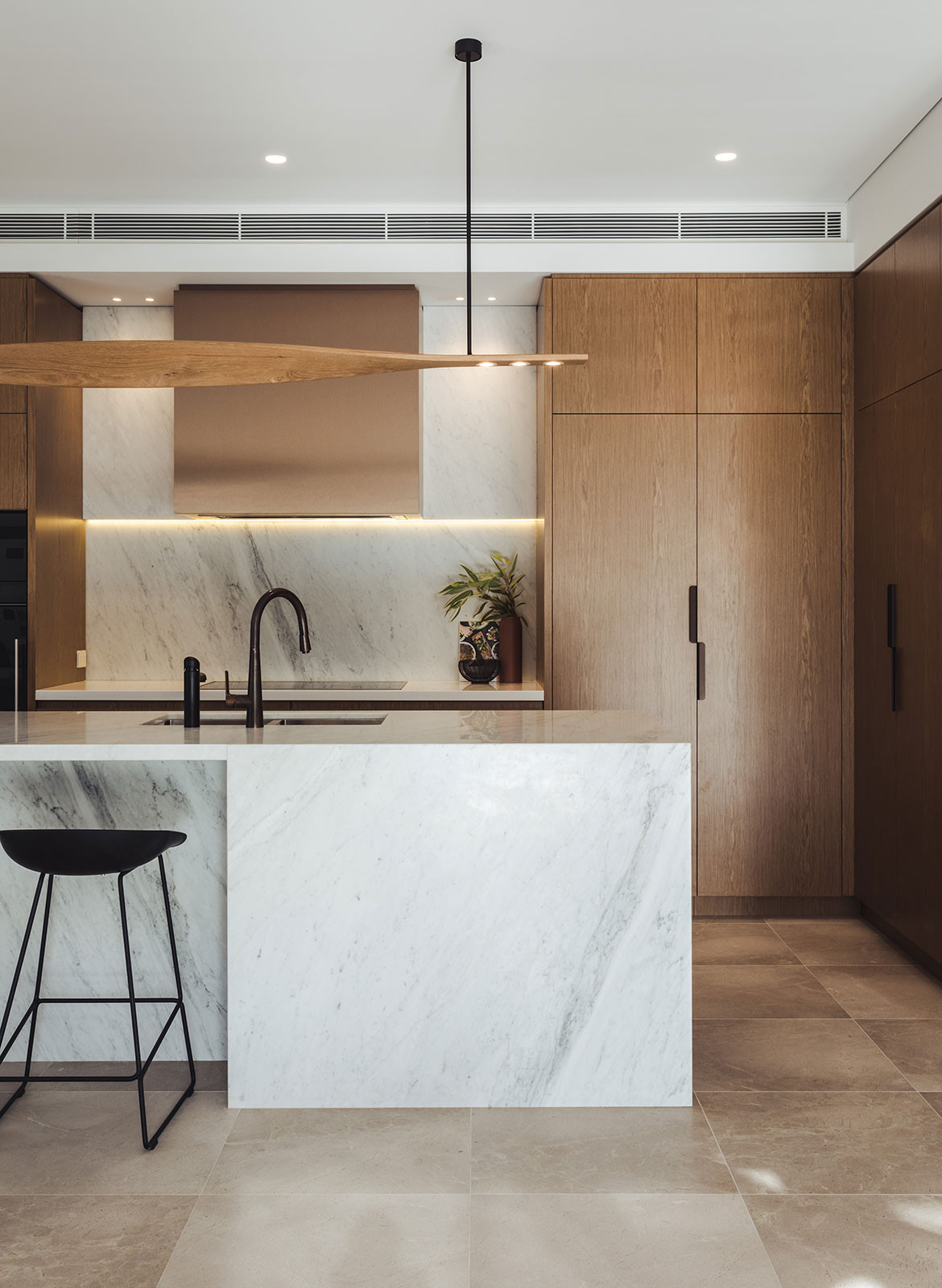 The inaugural 2019 Zip Water Kitchen Design of the Year Competition – in which Maude and Elena were named winners – held an inundation of entries up to a set of criteria, inarguably critical to a kitchen's success. Taking into consideration design effectiveness, ergonomics, traffic flow and work zones, storage, fixtures and fittings, lighting, visual appeal, and creativity, a blind judging panel of Australian kitchen design experts concluded that Maude's Eden Display Suite kitchen design and Elena's Sagamore House kitchen design ticked each of these boxes, and more.
With fine finishes, subtly exquisite detailing, and hints of asymmetrical intrigue, the Eden Display Suite by Maude Pilot of Hilliam Architects was unrivalled when it came to naming the Best Multi-Residential Home Kitchen. A delightful juxtaposition of textures and finishes along with a well-considered use of space make the kitchen highly inviting, not to mention an effective sales tool.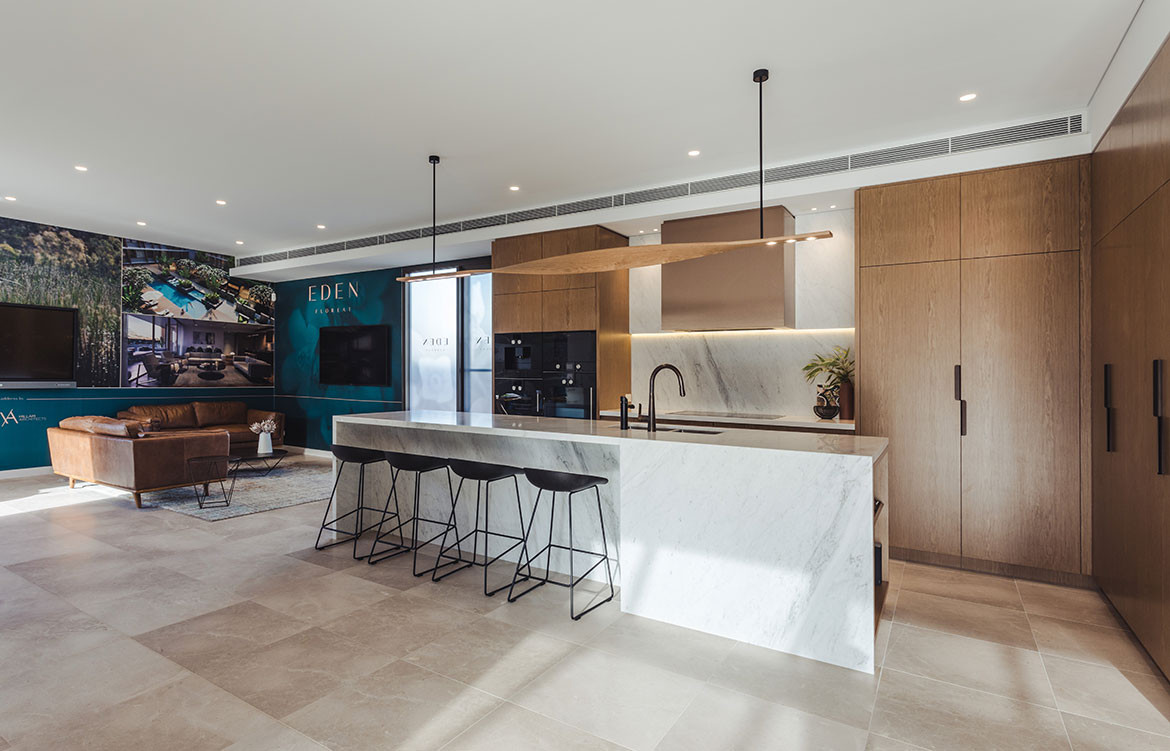 The award for Best Freestanding Home Kitchen may not have had such a clear-cut winner, with a hotly contested field of six finalists, but in the end, intelligent spatial planning and engaging materiality saw Elena Rajani's Sagamore House take out the title.
From the stunning sweep of the benchtop to the dramatic pendant light suspended overhead, everything about Sagamore House's kitchen is breathtaking. Impeccably planned and harmoniously balanced it is an exceptional example of grand residential design. Light and bright, yet deep and moody all at once, this open-plan yet well-grounded kitchen is well and truly worthy of being the heart of the heart.
Among the shortlist for the Best Freestanding Home Kitchen Award were another two projects by mckimm – one of which was another of Elena's – and one from GIA Bathrooms and Kitchens, Cantilever Interiors, and Paul Clout Design respectively.
"We're thrilled with the high calibre of entries in our first ever Zip Water Kitchen Design of the Year Competition," said Zip Water Marketing Director, Tom Fisher. "Working closely with kitchen designers is something we are passionate about at Zip and it's been exciting to see the breadth of innovative designs using our HydroTap products."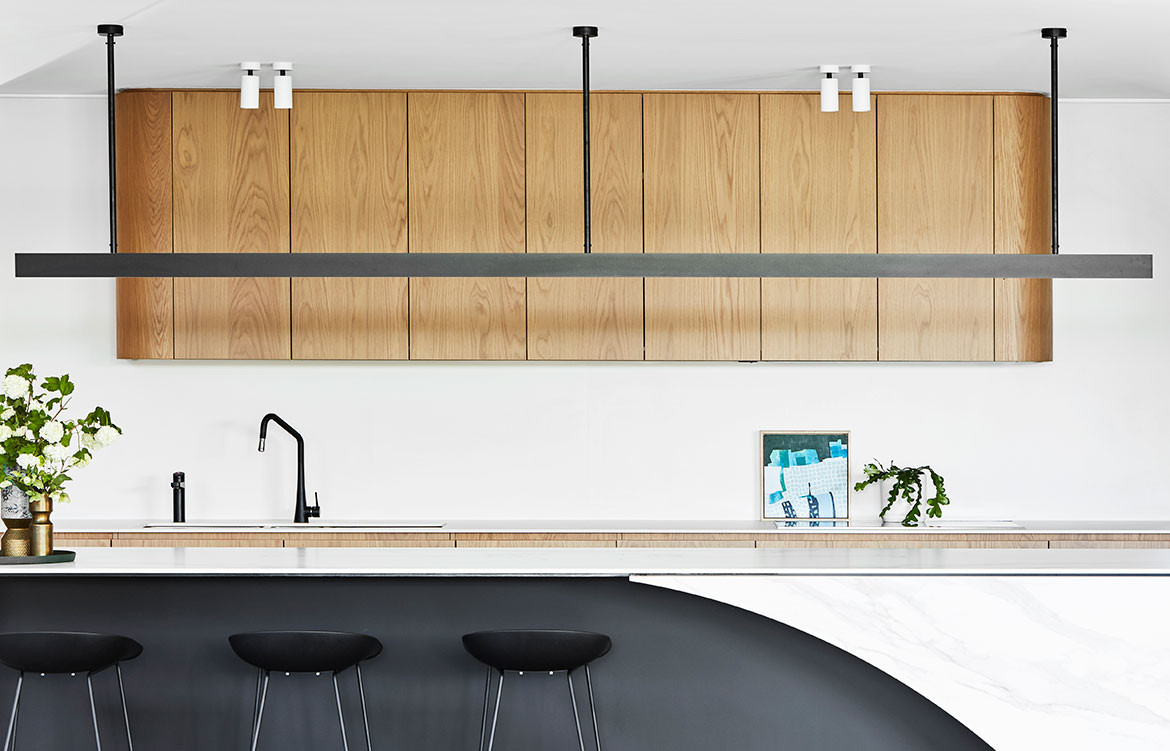 Tags: Benchtop, dramatic, Eden, hydrotaps, kitchen, Zip
---