"Over the past few years we, together, have designed and built this house for ourselves; our friends and family have helped and in return enjoy the hospitality now allowed. 
The inner city site looks to the north-west through a canopy of divergent tree species and up to the ridge along which snakes the cacophonous King Street. The site as we first experienced it held a small timber semi right up on the street with the kitchen/bathroom lean-to leading to an overgrown garden, a Jacaranda at its heart surrounded by a Bangalow Palm, a Norfolk Pine, an Ironbark and a Paperbark creating an eclectic silhouette to the sky.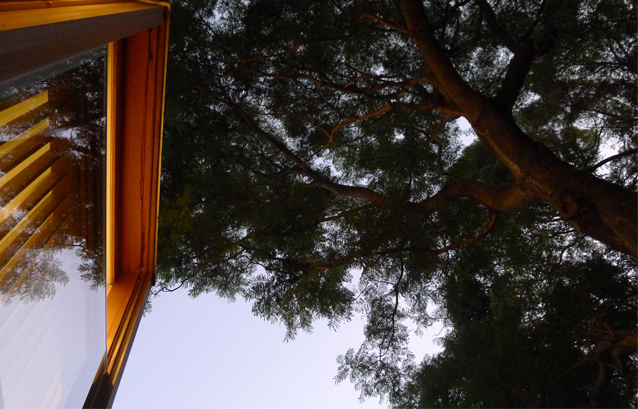 In the front room of our semi is a small counterweighted sash window, for a while it was the only source of natural light in our living space. So meagre was its luminance we painted every interior surface white to best amplify its presence. By this window we sat for many months talking, sketching and planning and as we talked and sketched and planned our small window took on mythical proportions. The action and detail became synonymous with light and air and as our affection developed these familiar features where manipulated and became the window to our garden, the house little more than an armature.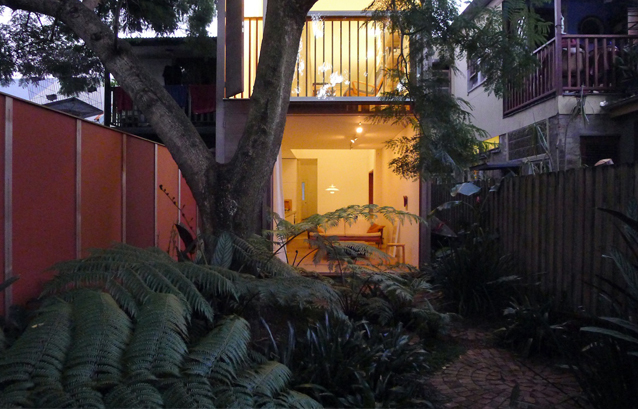 During the construction we traveled to Kyoto, Japan and in the traditional timber dwellings of the place we discovered an aesthetic of delicate timber construction that resonated with us. It was evident in these buildings that the natural state of decay is intrinsic to the material and hence the architecture. We carried this knowledge back with us and so today the western red cedar's naked pink hues and the wonderful smell of the first few rains have faded, and the colour is now streaking across the façade. The tougher grain is beginning to stand against the softer, a pattern emerging, and as the timber settles into its neutral grey state it will match the colour of the adjacent concrete and the compressed fibre cement sheeting. We hope to see it eventually blacken and the remaining silver sheen catch the afternoon light and make evident its growth and decay.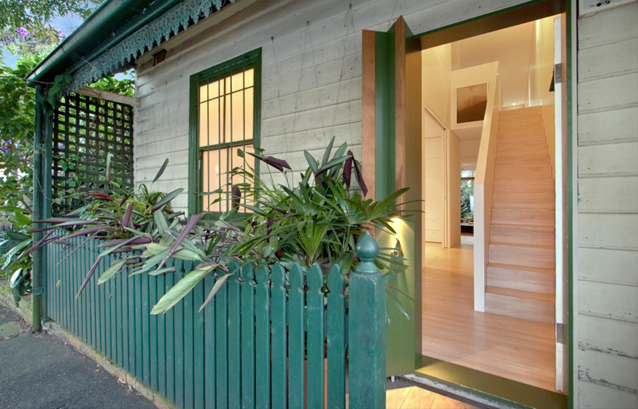 The house is like those sandstone escarpments on the water, what we imagine as the first of Sydney's homes. The outside all rough and making evident the passing of wind, rain and time, whilst the inside is smooth and polished and offering sanctuary."
To learn more about the project pick up a copy of Habitus 18, available December 12. 
Tags: Panovscott
---