"During my walks and drives in different neighbourhoods, the houses that often catch my attention are the black and white ones," says the owner of this three-generational home. Taking their client's brief one step further, Local Architecture Research + Design (LAR+D) looked beyond the given colour palette, and thought about the other architectural elements that make classic black and white houses appealing.
"We were drawn more towards the architectural innovations and intricacies behind the typology of black and white houses in relation to our tropical climate," says LAR+D, referring specifically to the passive cooling measures often featured in black and white houses. Strategies such as ventilation blocks and verandahs – implemented at a time when air-conditioners were not as prevalent in households – are still highly effective when it comes to cooling down a house naturally.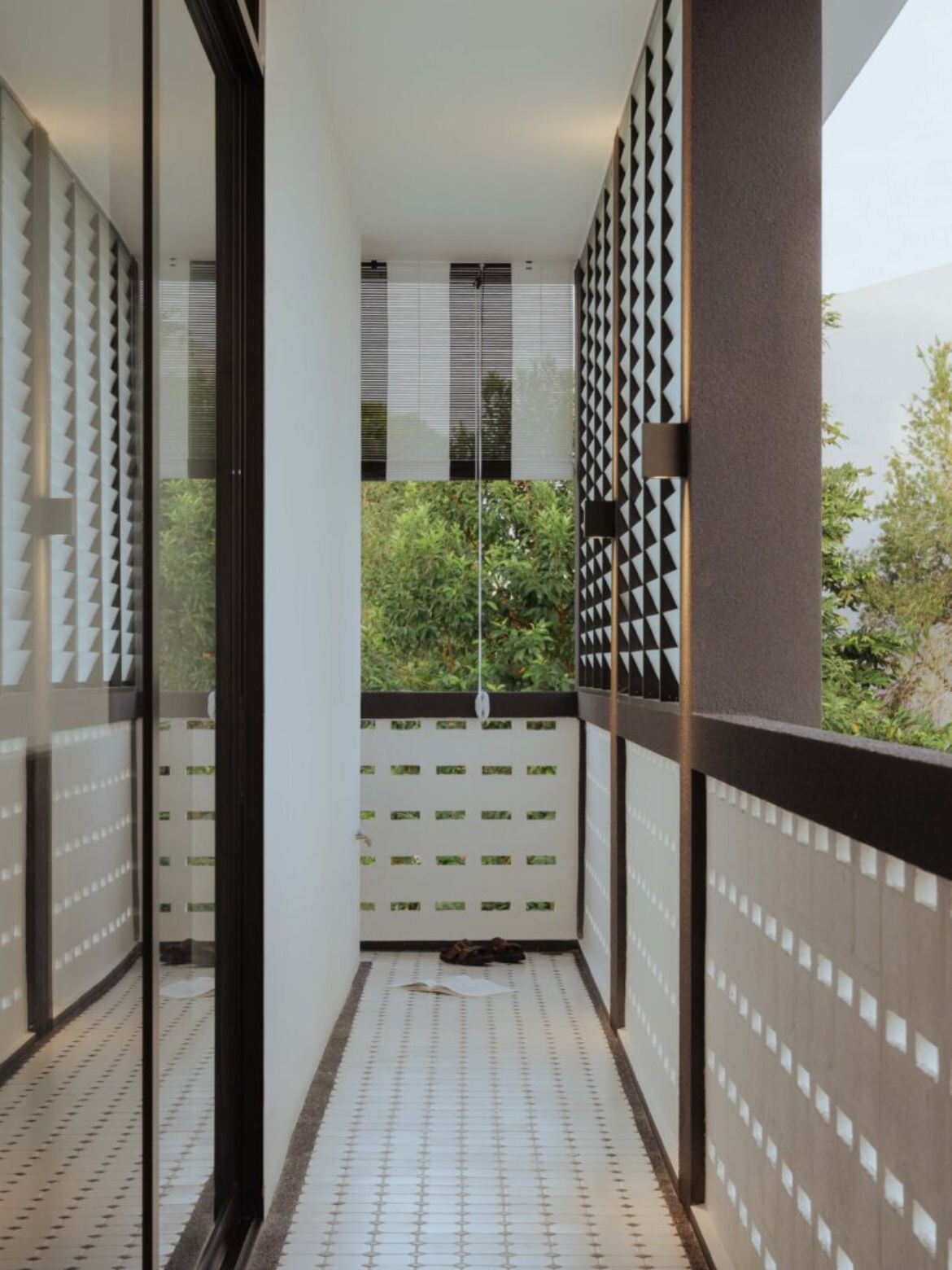 Intentionally set back from the boundary of the house, the bedrooms and internal spaces are lined with a running verandah that mitigates heat while enabling the inhabitants of each bedroom to step outside when desired for a quiet respite in the outdoors. Permeable screens such as ventilation blocks and bamboo blinds lend privacy and offer a protective layer against direct sunlight without closing off the rooms completely.
"We wanted our home to be a place where every family member feels warmth, love and cosiness, and is happy coming back to every day," says the homeowner. Returning home to the semi-detached house, the inhabitants are faced with spacious communal spaces that feel warm and welcoming.
Ensuring visual connection throughout the house was also a priority. LAR+D organised the rooms around a triple volume void that cuts across all three floors, enabling vertical circulation. The negative space emphasises the expanse of space in this 5000-square-foot house, setting a bright and airy ambience for relaxing days spent with family.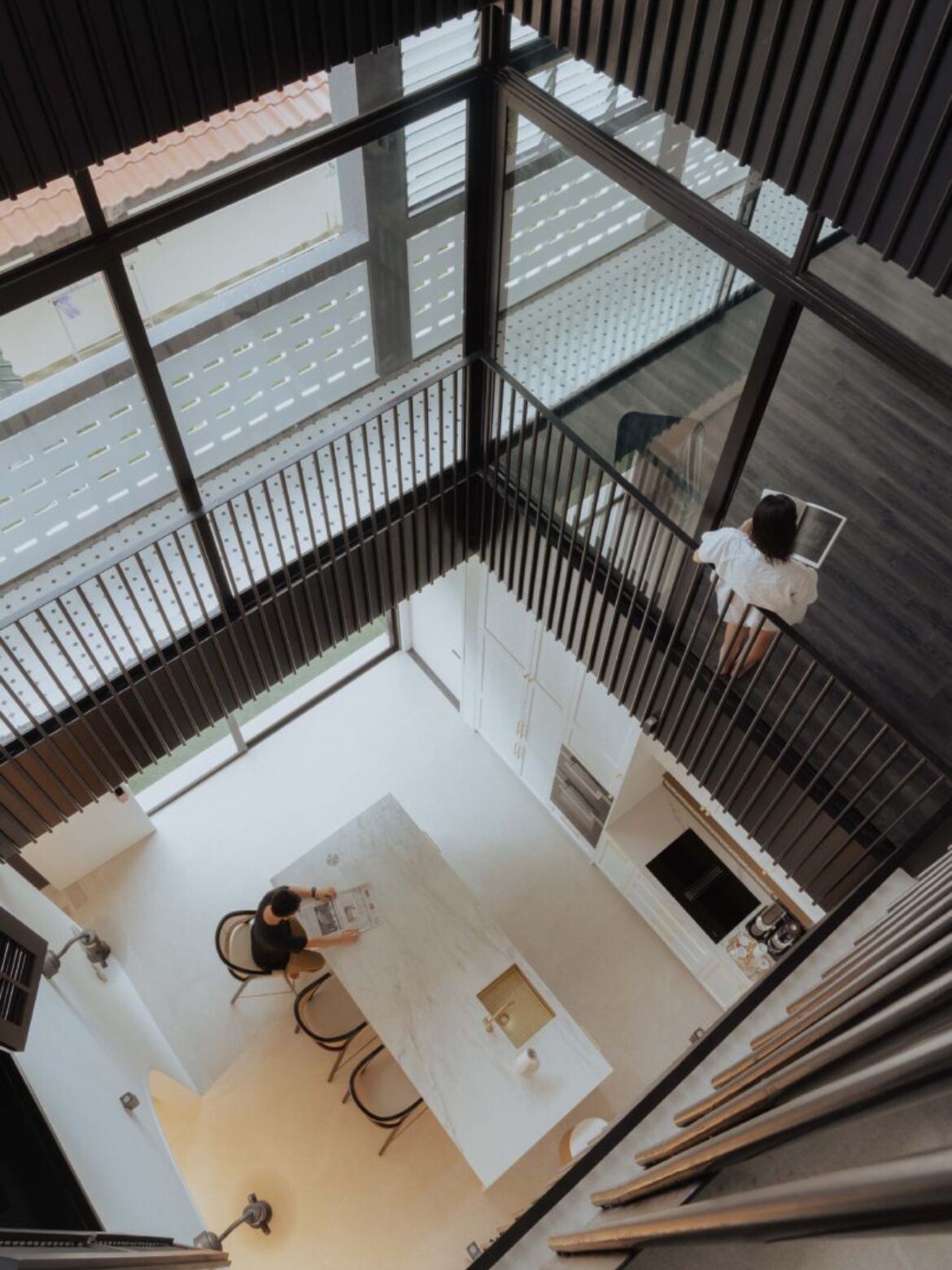 Paying homage to traditional black and white houses, timber louvre windows were implemented in the bedrooms. They open out to the central void, creating opportunities for family members to remain connected while enjoying alone time in their bedrooms.
"There must be ample privacy for each family member but yet sufficient interaction space for family games, small get-togethers and big family gatherings," says the homeowner who has been living in a three-generation household for over 20 years.
Throughout the house, pockets of spaces grant the six family members access to nature and the outdoors, including the attic, which possesses an unblocked view of Bukit Timah Hill. Rather than turn it into another room, it becomes a rooftop space where the family can do laundry or simply catch the sunrise together.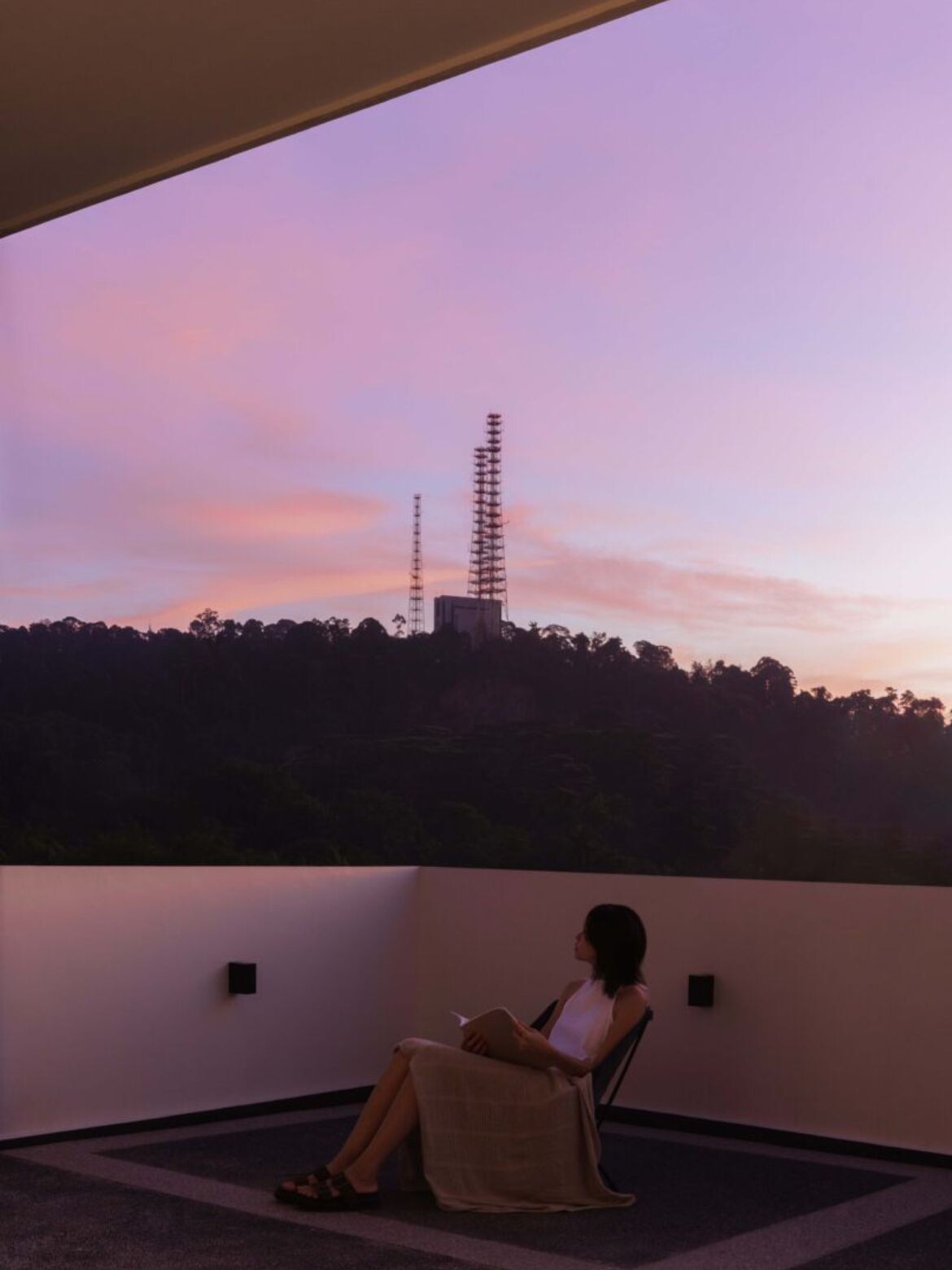 Project details
Architecture and interiors – LAR+D
Photography by Chan Hao Ong
We think you may also like this apartment in Singapore with a stacked form and lots of mid-century furniture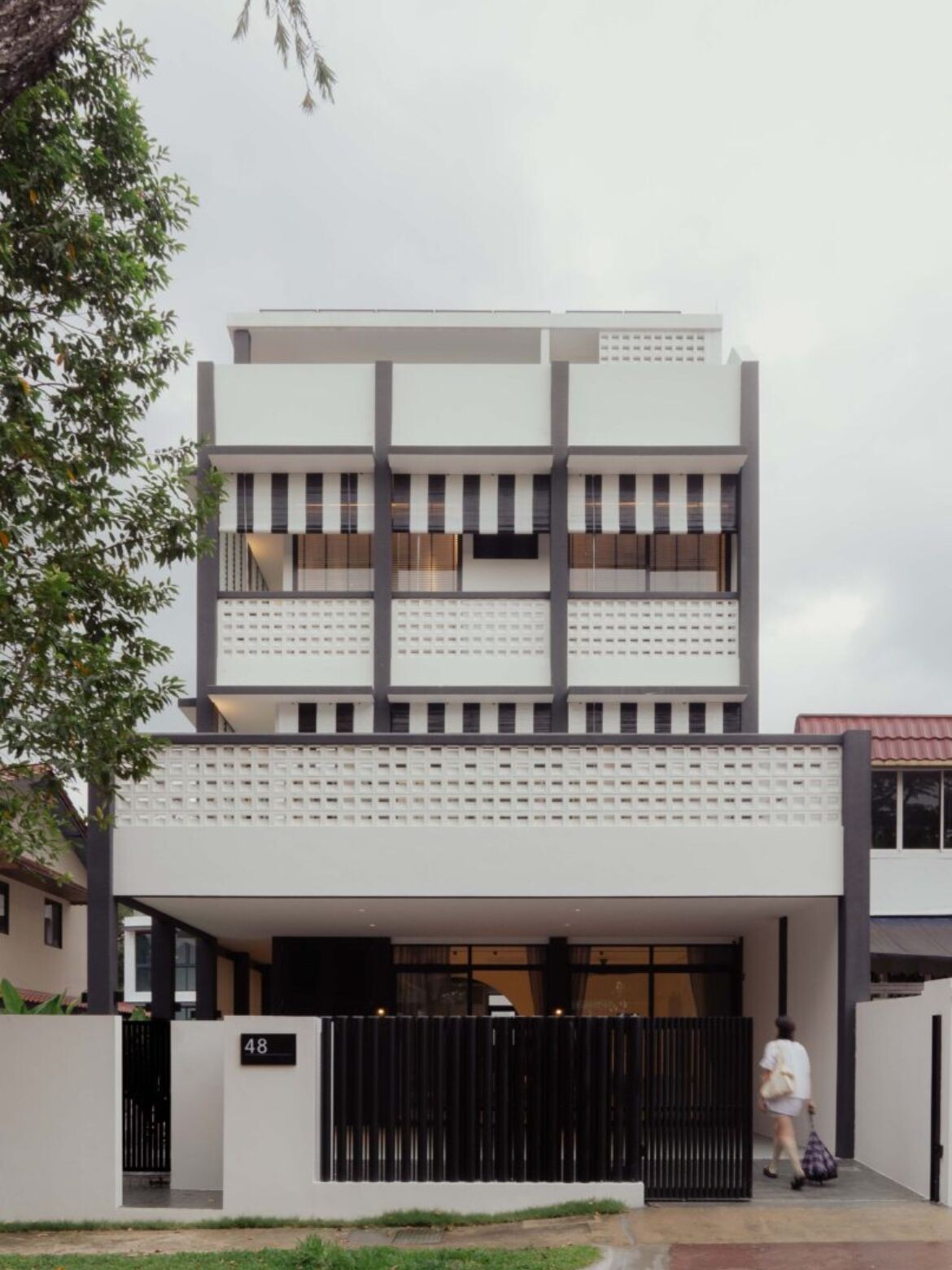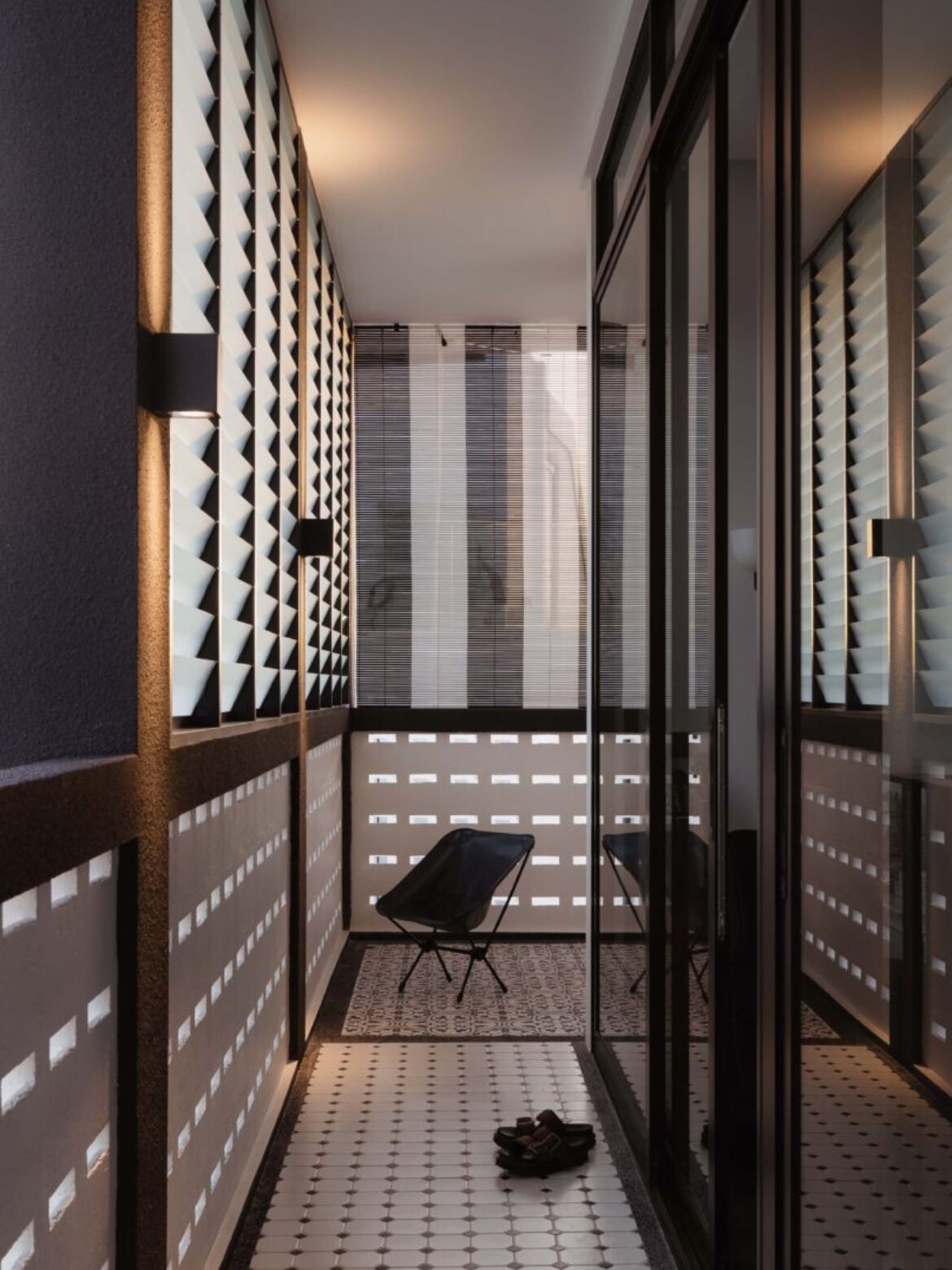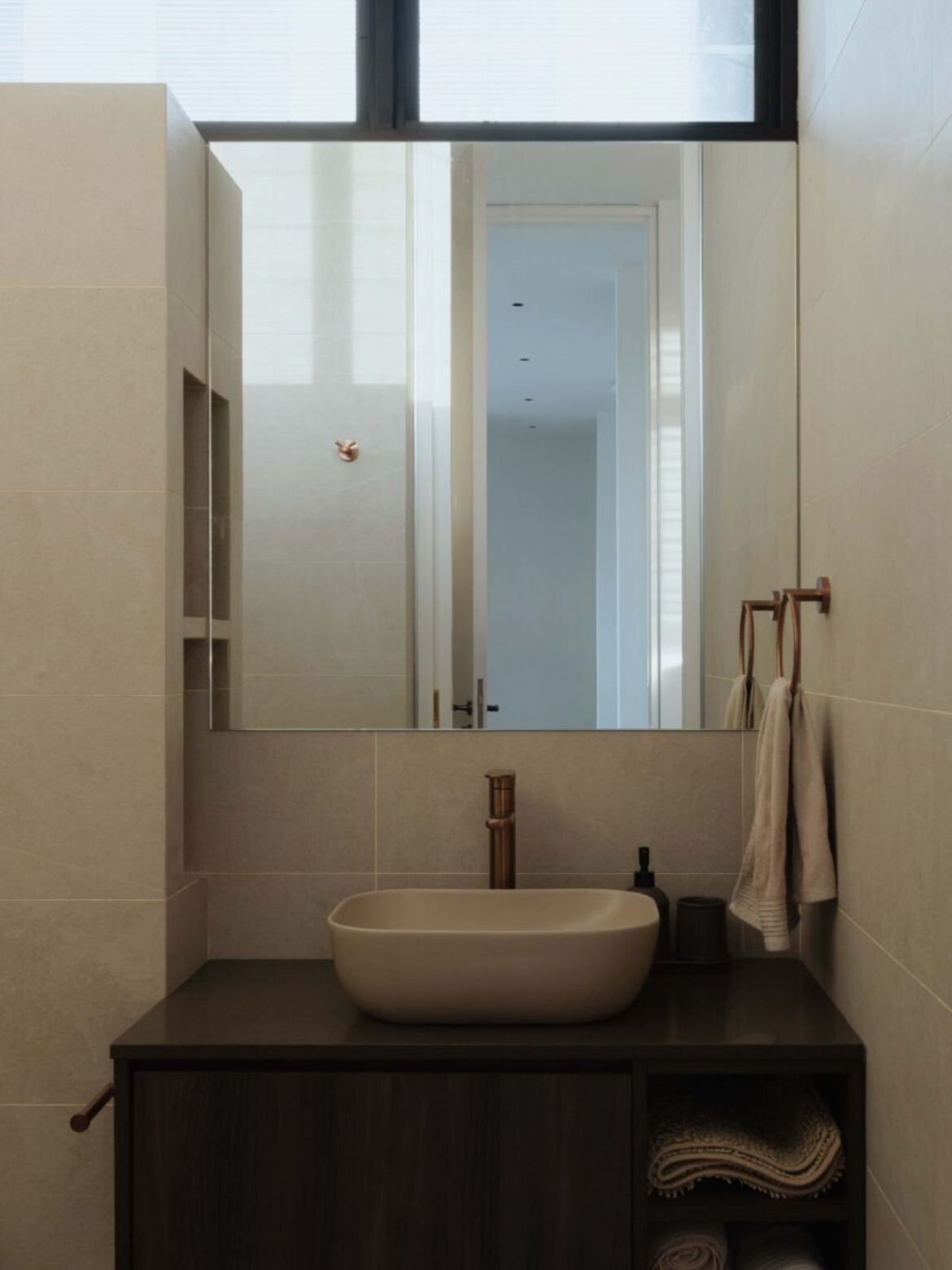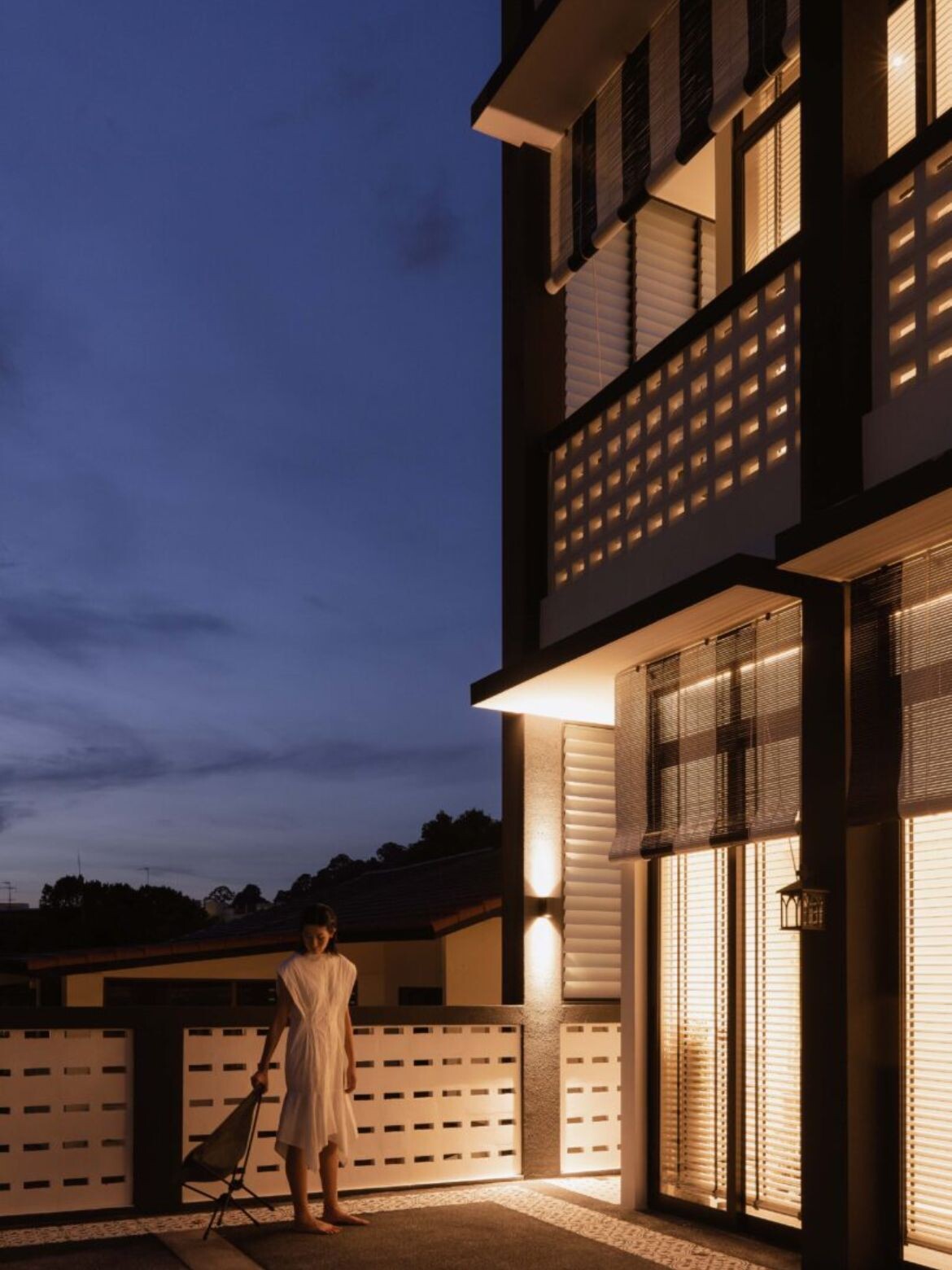 ---