A few hundred metres from the bay of Portsea lies a road screened with dense shrubs, hiding a row of beach homes. Sandy pathways leading to the homes appear out of the foliage, hinting at the beachside locale. It's down this road that Franklin by Ola Studio lies, a wood batten home inspired by Japanese aesthetics.
The brief, says project lead Phil Snowdon, was "informed by our clients' eclectic art interests that specifically include Japanese, Greek, Indigenous and Mid-century Modern as well as a fascination with Japanese design in general".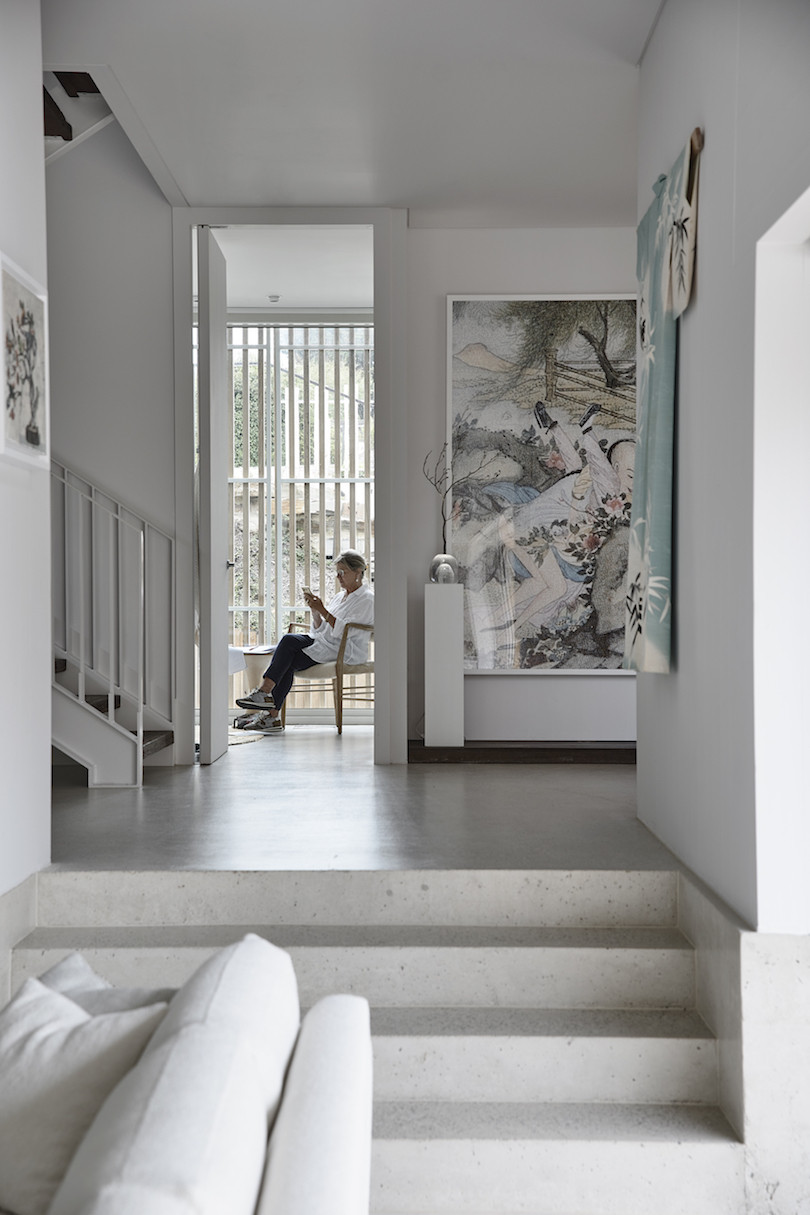 Conceived as a "Japanese inspired fuzzy white cocoon", the calm and private residence is designed to suit both the client as a single person looking for a tranquil getaway, and their extended family of children and grandchildren expected to "overtake" the home during school holidays.
Franklin responds to the beach surroundings with Australian grown pine and beachside calm. "The intent in responding to these elements is to establish a sense of belonging to the natural environment rather than the built, and in turn establish an architectural language of tranquillity," says Snowdon.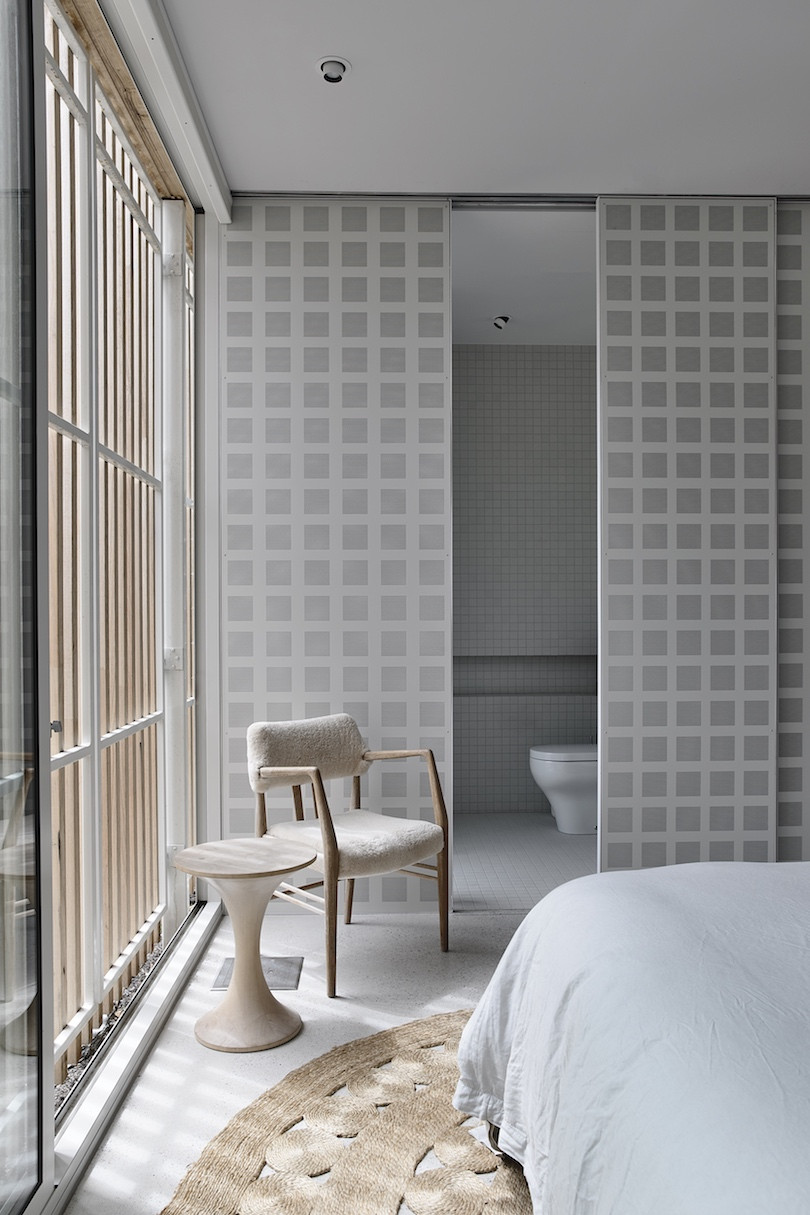 The exterior, which is enveloped by Iron Ash cladding and battens, is purposefully humble, appearing to be just a single storey from the street. Yet internally the project is lofty, hosting a double-height living area and a second storey for the master bedroom.
"Varying volumes provide a sense of discovery for its occupants," says Snowden. "The scale of the house is revealed as you traverse the driveway and descend some garden steps to the front door where you are greeted with a simple timber wall and screened fenestration hinting at what is beyond."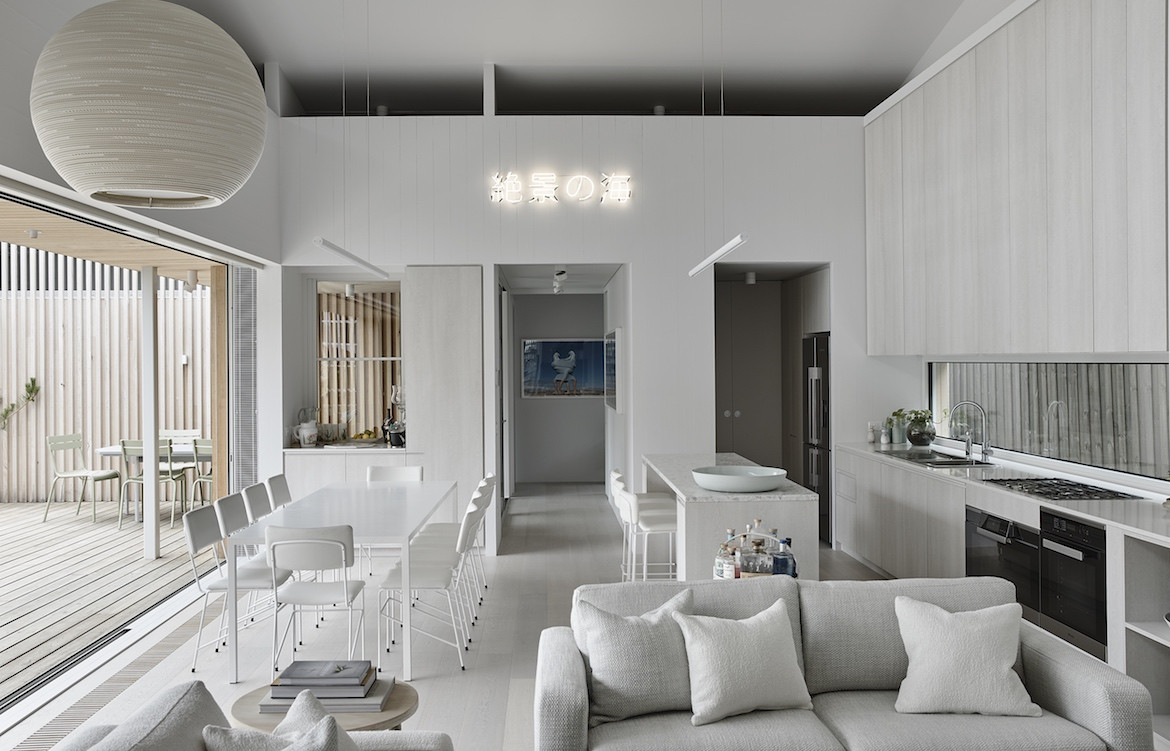 Wide doors open entirely to connect to the pool deck, making for a seamless and vast indoor-outdoor summer entertaining area. The spacious open-plan living room and kitchen interiors reflect the serenity of the external wood panelling and cement pool surrounds. A palette of grey and beige is prevalent, with light grey NavUrban cabinetry and a speckled white and ash terrazzo island by Signorino, while subtle hints of pale blue in ceramics and art mirror the pristine pool.
A predominantly blue photograph, Amoeba Phase II, by Prue Stent and Honey Long sits at the end of one corridor off the living room, bringing a pop of colour to the otherwise neutral side of the room.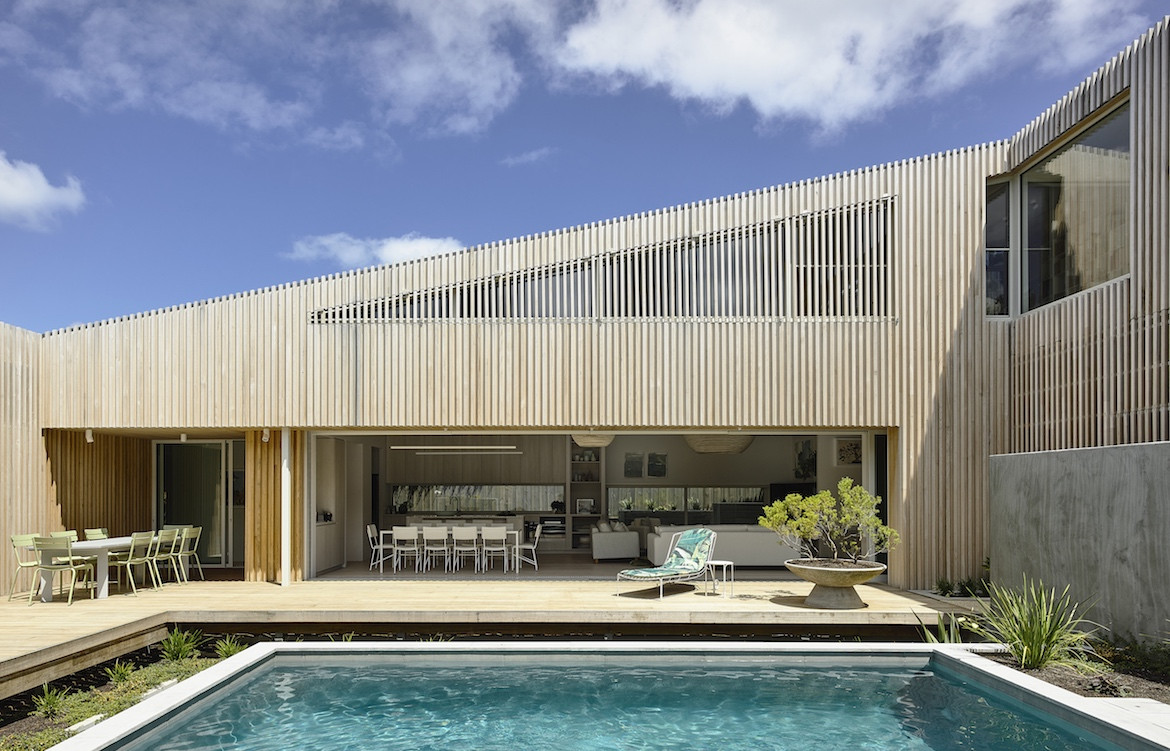 As a residential project, Franklin is an early adopter of cross-laminated timber (CLT), a material typically reserved for larger-scale projects. This material is versatile and sustainable and due to its strength it is even being used partially in skyscraper construction.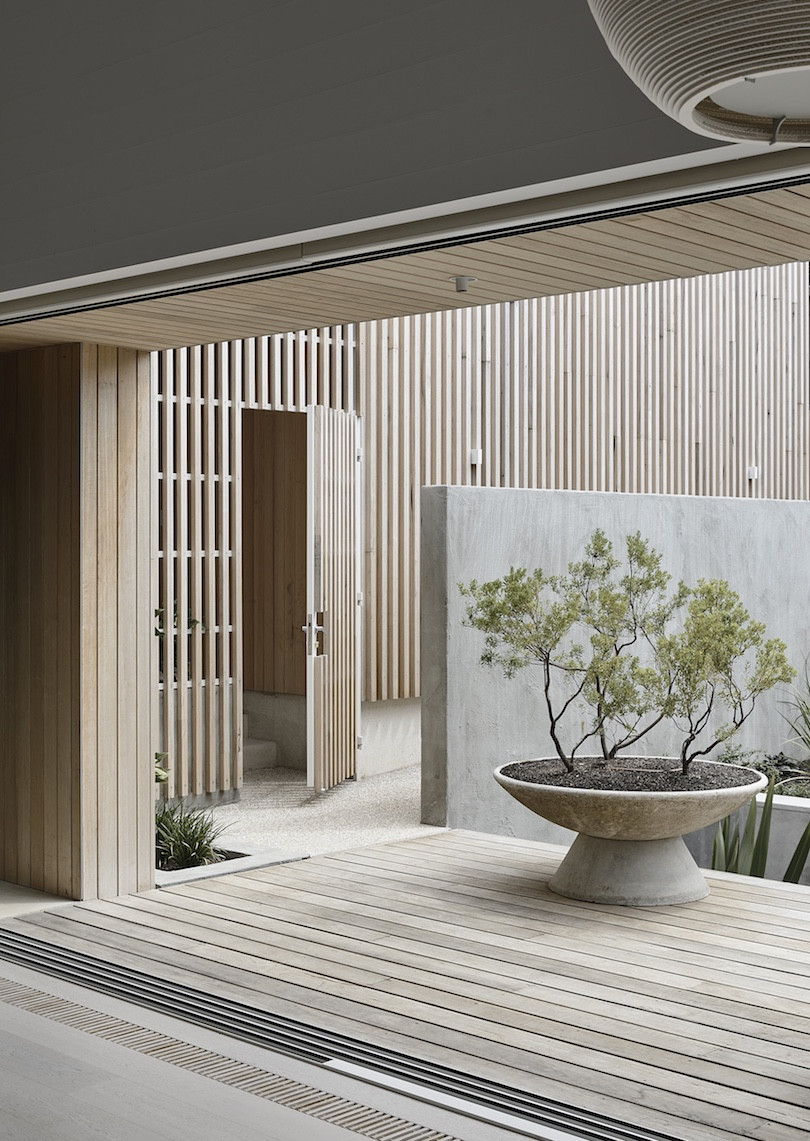 "We worked closely with the structural engineer and CLT fabricator to find a bracing solution that could be seamlessly worked in with the kitchen joinery and other internal elements of the design," says Snowden.
"The CLT allowed elevated construction with reduced foundations, minimising excavation and site and flora disturbance," Snowden adds.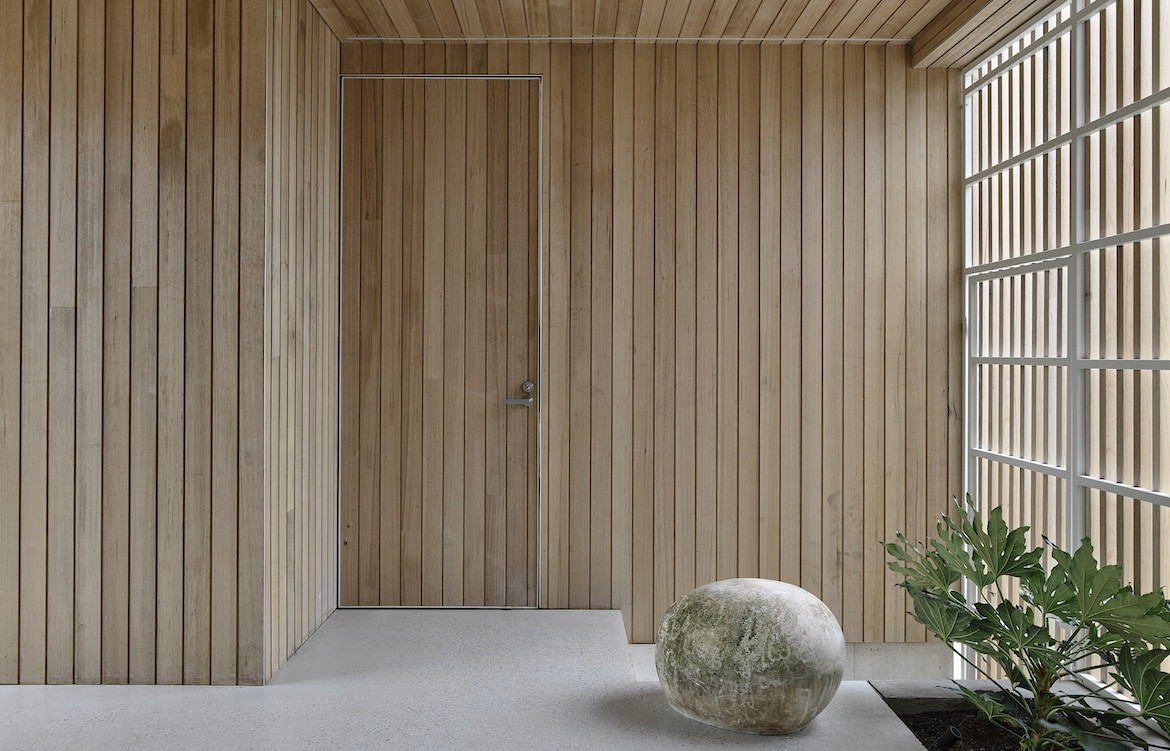 PEFC certified and locally grown Iron Ash reduce the home's carbon footprint, while effective cross ventilation, non-toxic construction materials and low VOC paints "look after the earth and the inhabitants of the house," says Snowden.
True to the client's brief, Ola Studio has delivered an organic, private, peaceful and fresh home that integrates harmoniously with its coastal surrounds.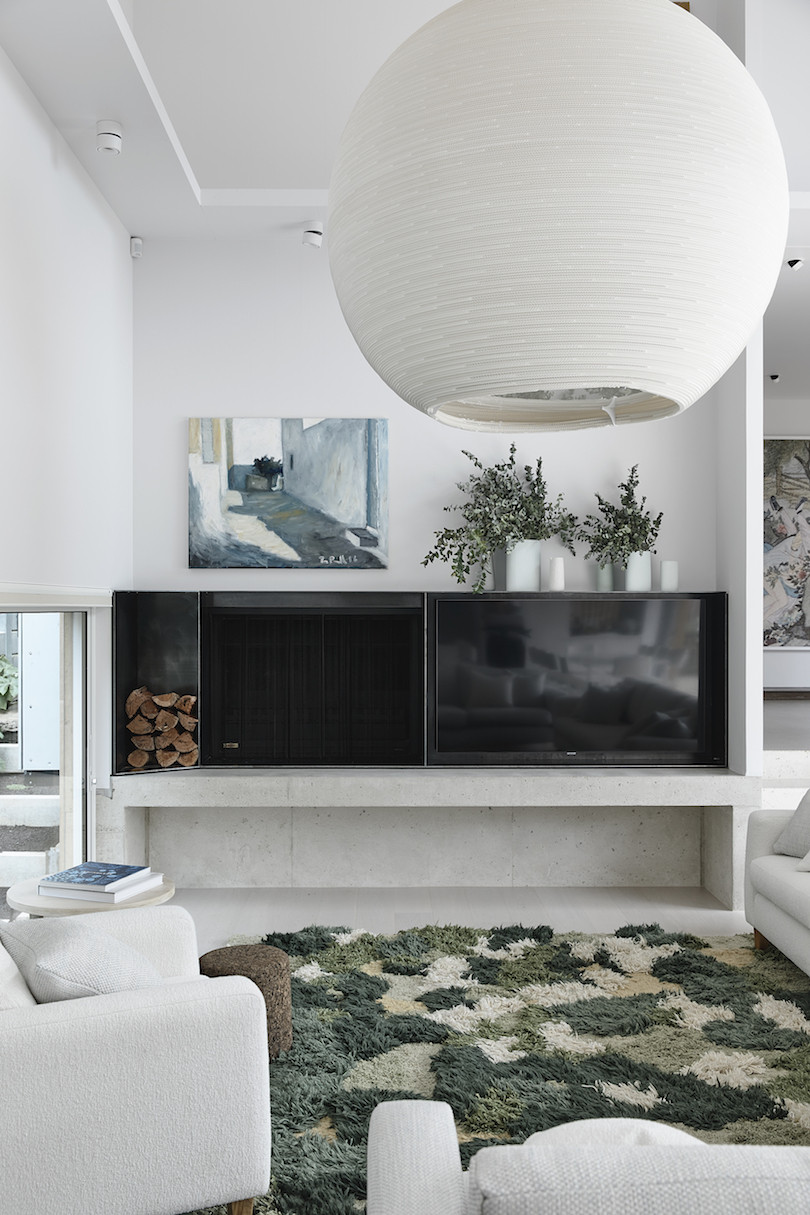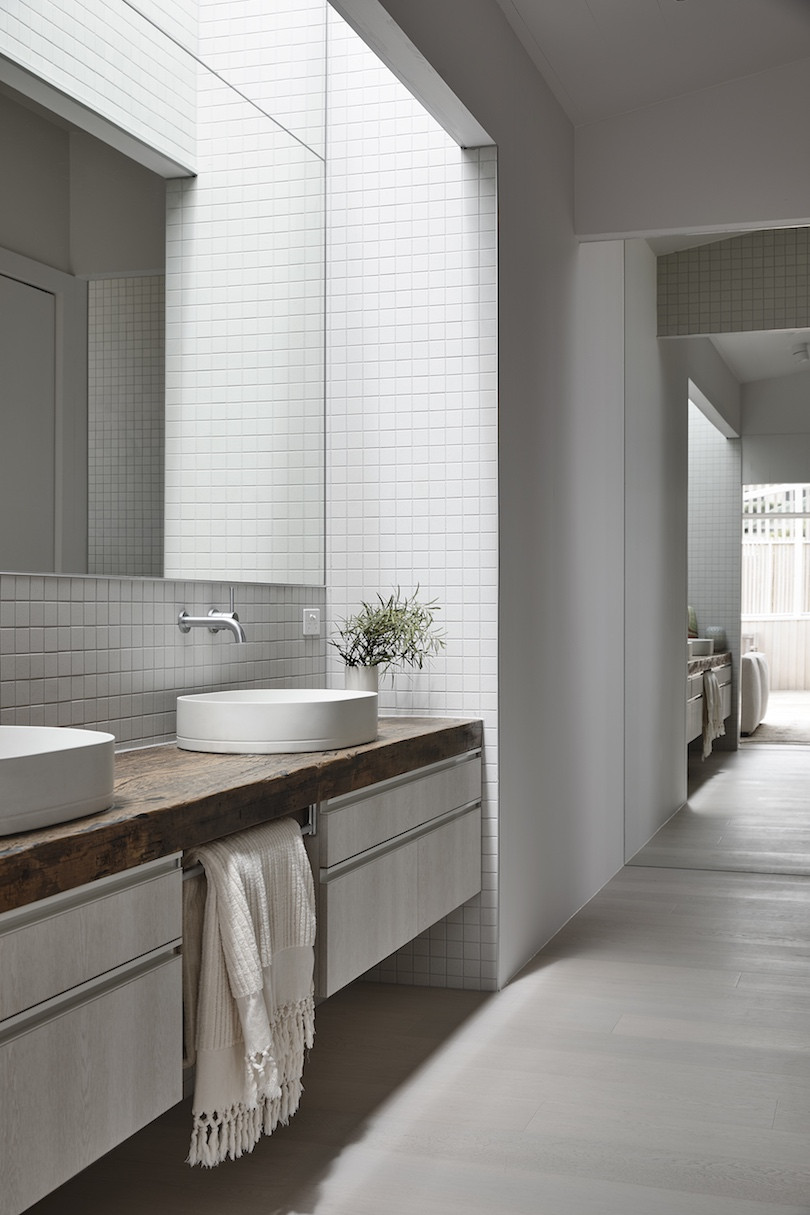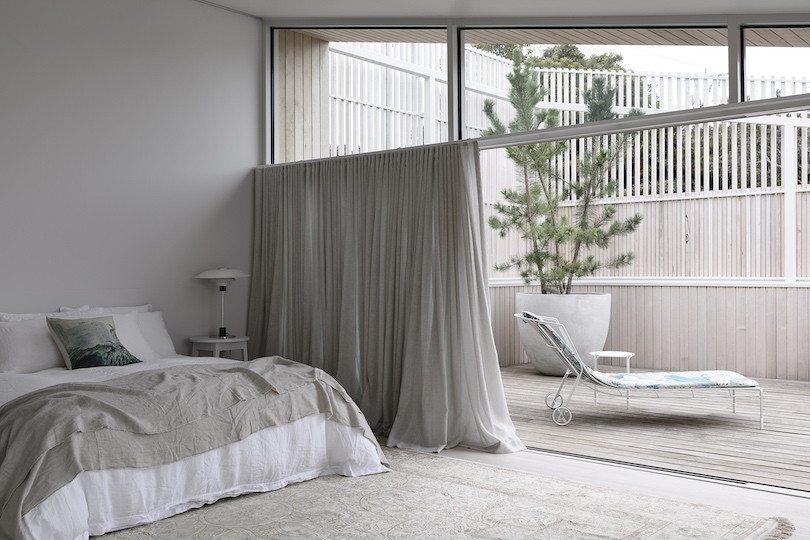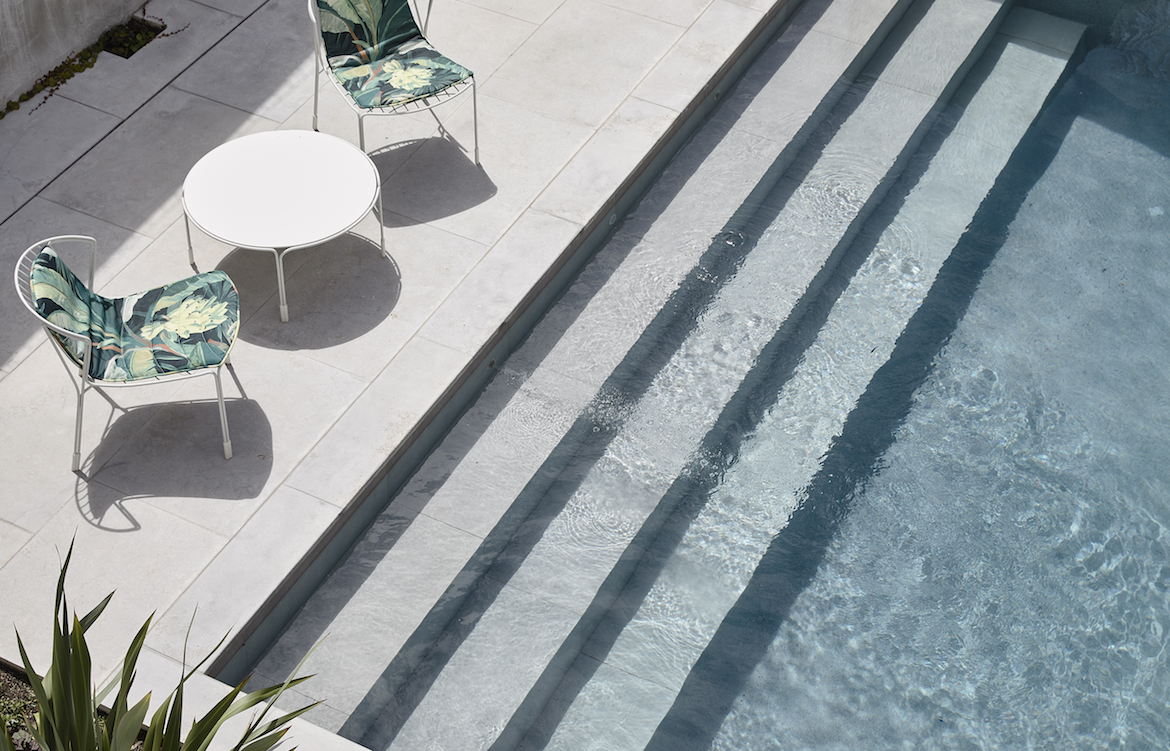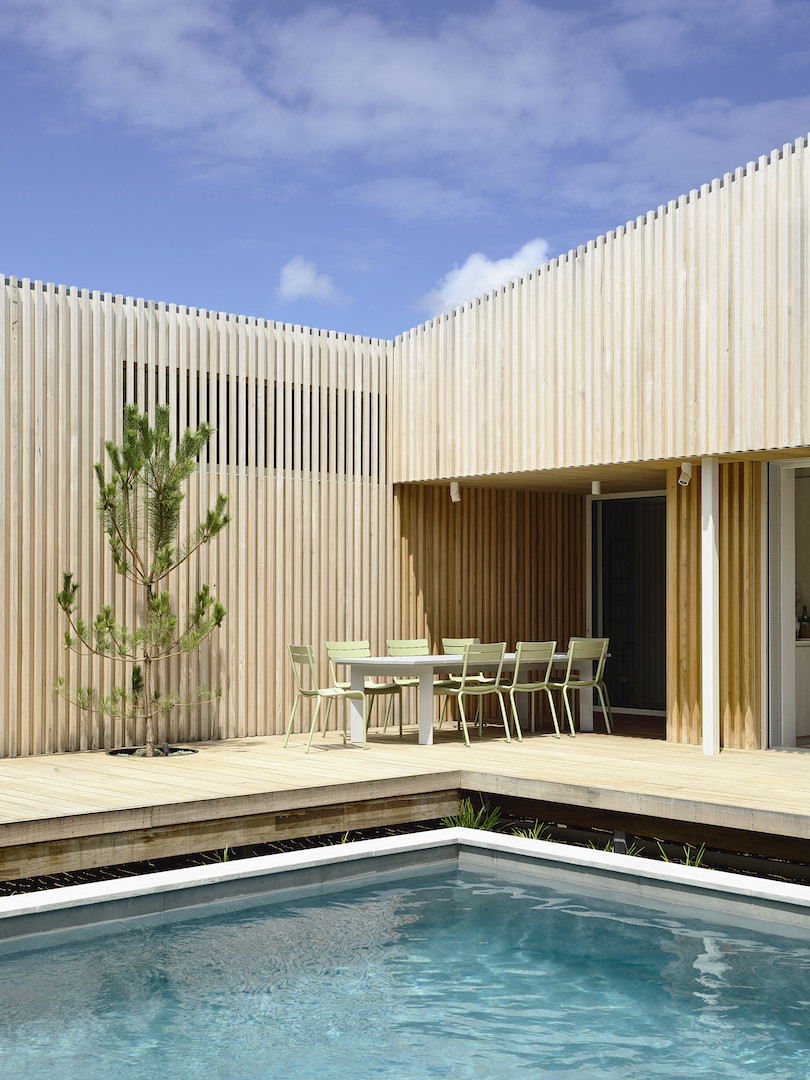 Project details
Design and Architecture – Ola Studio 
Landscape Designer – Fiona Brockhoff
Construction – Sinjen Group
Photography – Derek Swalwell
Want to see more from Ola Studio? Check out Shou Sugi Ban: The Art Of Charred Cedar.
---