The Henley Beach House strikes a spectacular figure against the residential coastline of South Australia. Historical context meant everything in the initial design stages, with the house's heritage setting inspiring the inclusion of a single-storey pavilion to the streetscape, a pitched roof and natural sandstone walls.
The layout of the Henley Beach House has been maximised for family living. With an abundance of common areas for quality family time – such as the two-storey pavilion featuring an open-plan kitchen, living and dining rooms overlooking the pool and garden areas – the flow of this home fosters connection, company and laughter. Living quarters are separate yet integrated, with the children having their own bedrooms at the front of the house to give them a sense of independence and privacy.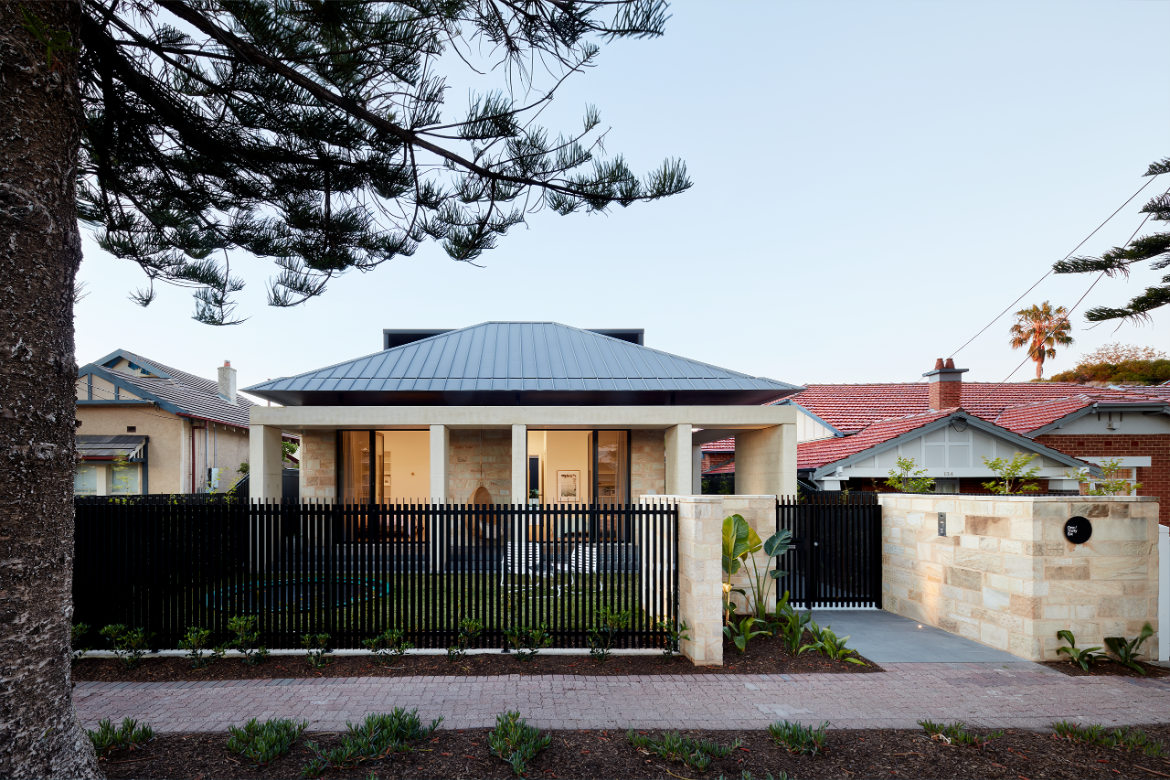 This balance of traditional and modern design values created a unique challenge when it came to selecting home aesthetics. Thankfully, Proske Architects knew exactly where to turn: Schüco Fabricator Robbi Burdett.
'Robbi from KR was introduced to us […] very early in the design stages,' says the homeowner. '[He] was a driving force, primarily surrounding the stringent energy and acoustic requirements we wanted to achieve for the project. The Schüco systems and window suites enabled that.'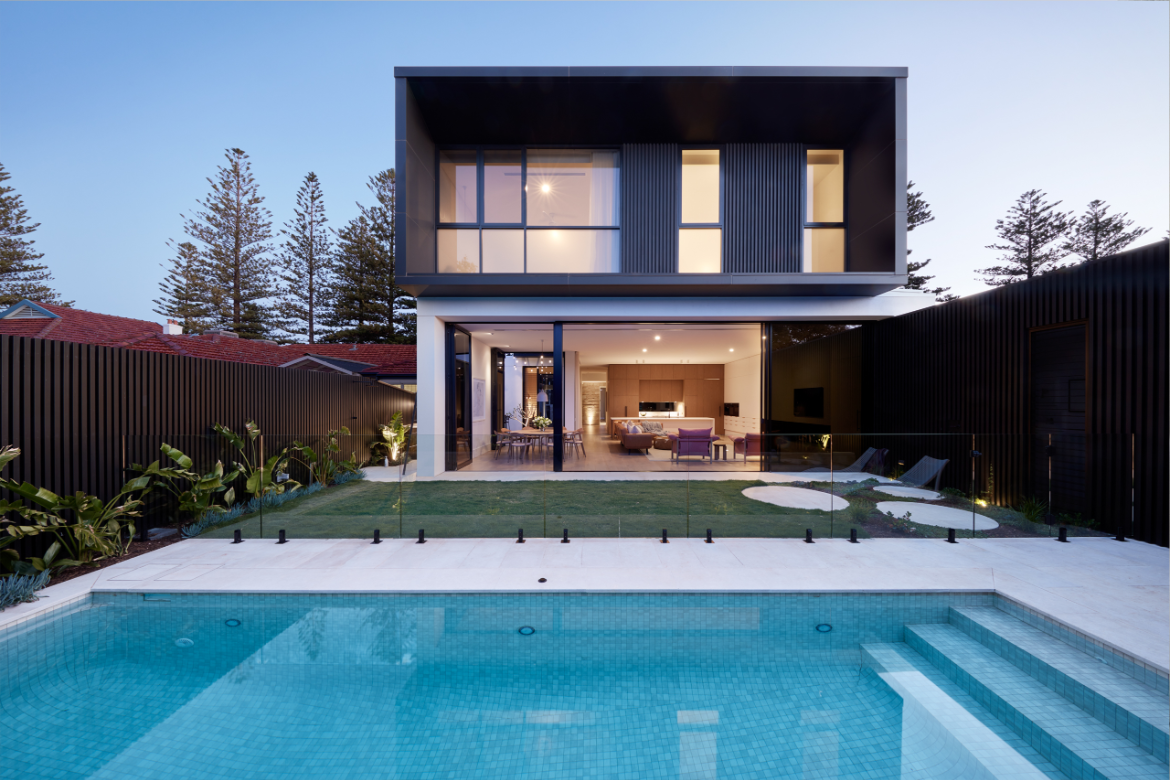 Aesthetics were a key consideration during this stage of the process. The carefully chosen glazing and framing elements contribute to the house's unique feel. Schüco framing was the clear choice for its minimalist clean lines, streamlined simple profile frames and sleek contemporary appeal. Beyond this, the air sealing properties of Schüco products had an immense practical draw, erasing noise from the street and providing thermally broken window profiles.
One highlight of this project is the tilt-and-turn downstairs window system, which provides quick and secure ventilation as well as easy egress. Aesthetics play a large role in this design, with the window suite in the children's bedroom resembling French doors in a nod to the house's historic heritage.
Another standout feature of this beachside home is the large pivot front door, which stands as an engineering marvel in its own right. Designed and fabricated in-house at KR Installations, this 3m x 2m door was made to custom dimensions. The pivot mechanism turns the Herculean task of moving a 200kg mountain into child's play.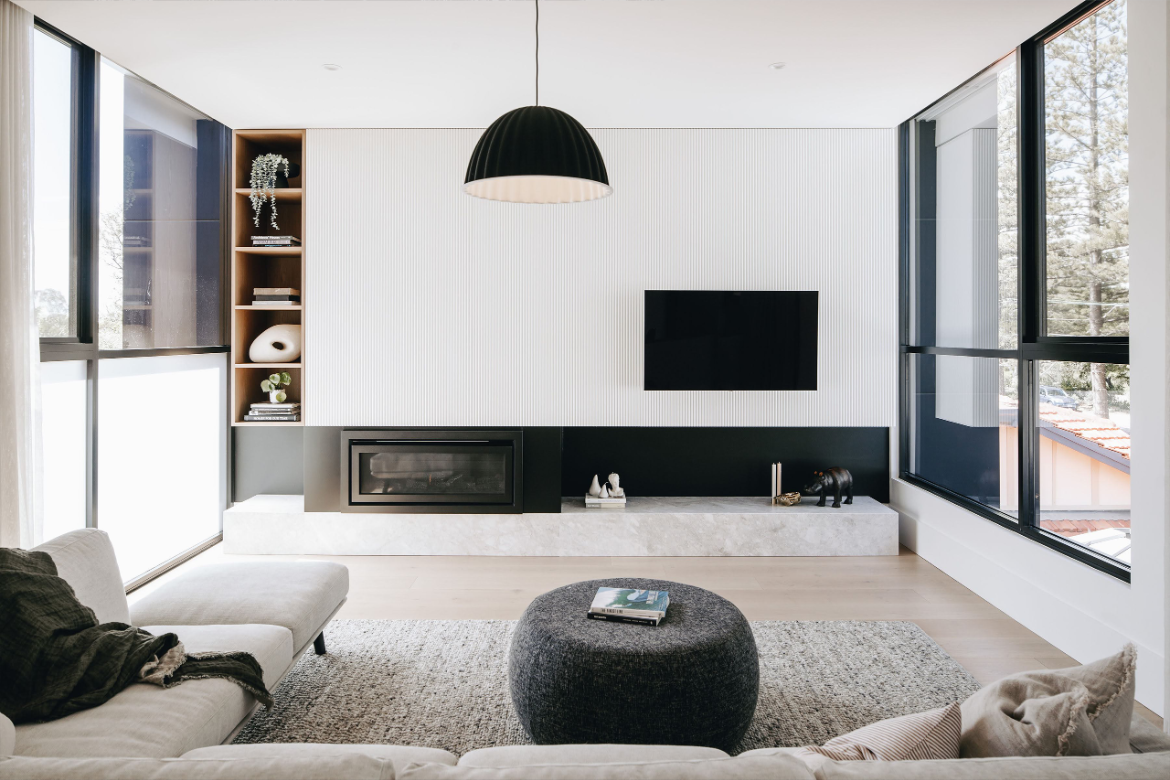 The spectacular downstairs sliding doors are all Schüco ASS39PD minimalist units. The largest panels are of truly breathtaking size, measuring at 3.4 x 2.5m. Despite their size, the Schüco ASS70FD bifolds roll effortlessly on a bottom rolling system with a simple two-panel folding configuration.
The charms of the Henley Beach House are far more than skin deep. With meticulous care given to the specification of each door and window opening, the home stands as a triumphant spectacle of how superior framing technology can create the ultimate family lifestyle.
Schüco x Capral Aluminium
---