The Hotel Britomart in Auckland is a luxurious timber-lined cocoon-like escape. More than being beautiful, the 10-storey and 104-room hotel is New Zealand's first 5 Green Star Hotel, certified by the Green Building Council.
The building is designed by Auckland-based Cheshire Architects. Its striking exterior is clad in 150,000 hand-made bricks, creating a sense of warmth, craft, and connection to its 150-year-old neighbours. Aptly described by Nat Cheshire, "The rooms are designed by texture and with natural materials…. they're intended to be rooms that you can run your fingertips over," she says.
Sustainability has been considered in every aspect of the process – from design, build and procurement decisions. The energy use and quality of the indoor environment are managed through efficient air control systems, energy metering, insulation and LED lighting.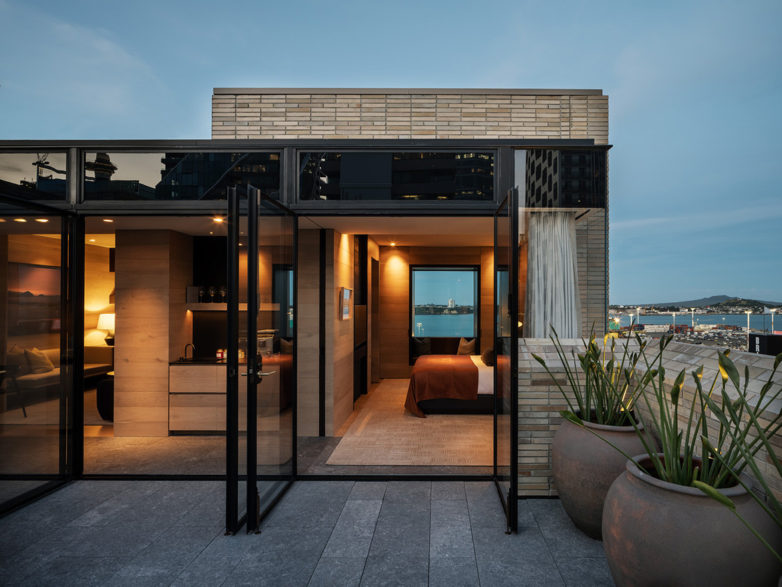 Walking into a room, the colours and texture had a serene-like effect. The latest room control technology was another level, with the blinds up and lights activated to welcome us by the time we reached our room after check-in.
Almost 80 per cent of the construction waste was reused and recycled. Further, the hotel has 50 per cent fewer gas emissions than a building that meets the minimum requirements of the New Zealand Building code.
Towels and linens are 100 per cent organic cotton, with duvets and pillows made from luxury microfibre derived from recycled plastic bottles. Handmade ceramics are featured in every room. Organic, refillable skin and hair care products come in recyclable bottles, as well as compostable slippers made from coconut husks.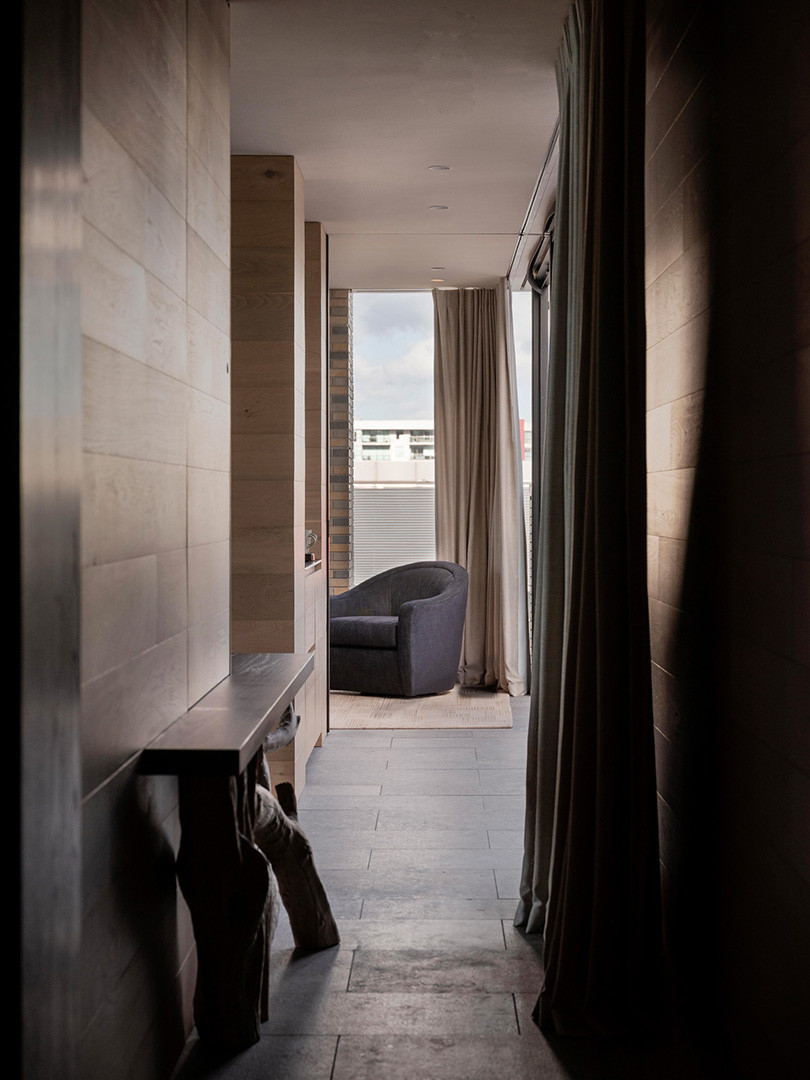 Integrated seamlessly as you step into the lobby, 'kingi' (short for kingfish) restaurant offers fresh meals made from locally sourced produce. The restaurant team also service guests with selected items as part of the hotel's room service 24/7. As you step out of the lobby, you'll find other eateries that include Café Hanoi (serving Vietnamese with a twist); Ghost Street (Chinese); Amano (Italian); and Ebisu (Japanese) around the corner.
The Libraries are a stand-out of The Hotel Britomart. Located in the Masonic and Buckland Buildings, The Libraries are one-of-a-kind spaces for guests that are surrounded by history, art and design melded together in the restoration of this historic building.
From the Lounge where the brick walls reveal layers of history to the Wine Library, or better still, Chefs Library or Papuke Room, for private dining experiences, there is plenty of zones to suit all occasions. The Libraries are open to all guests residing at the hotel.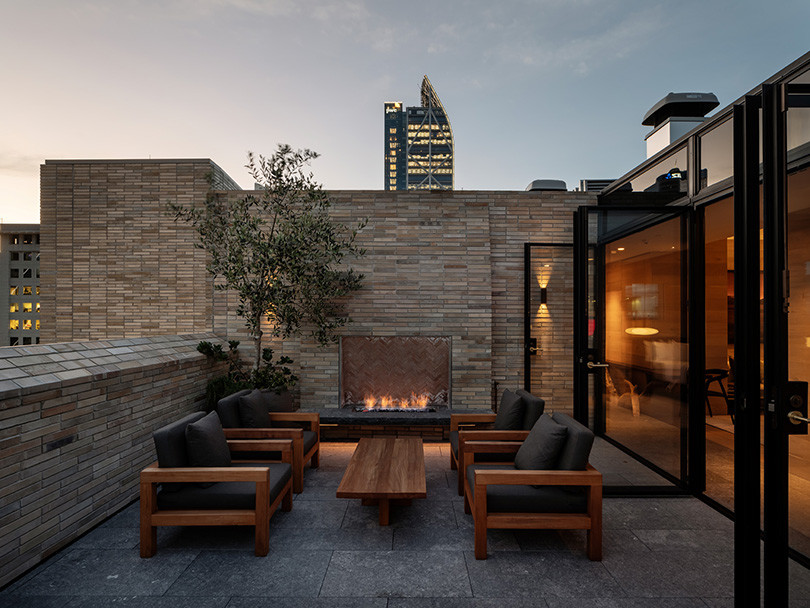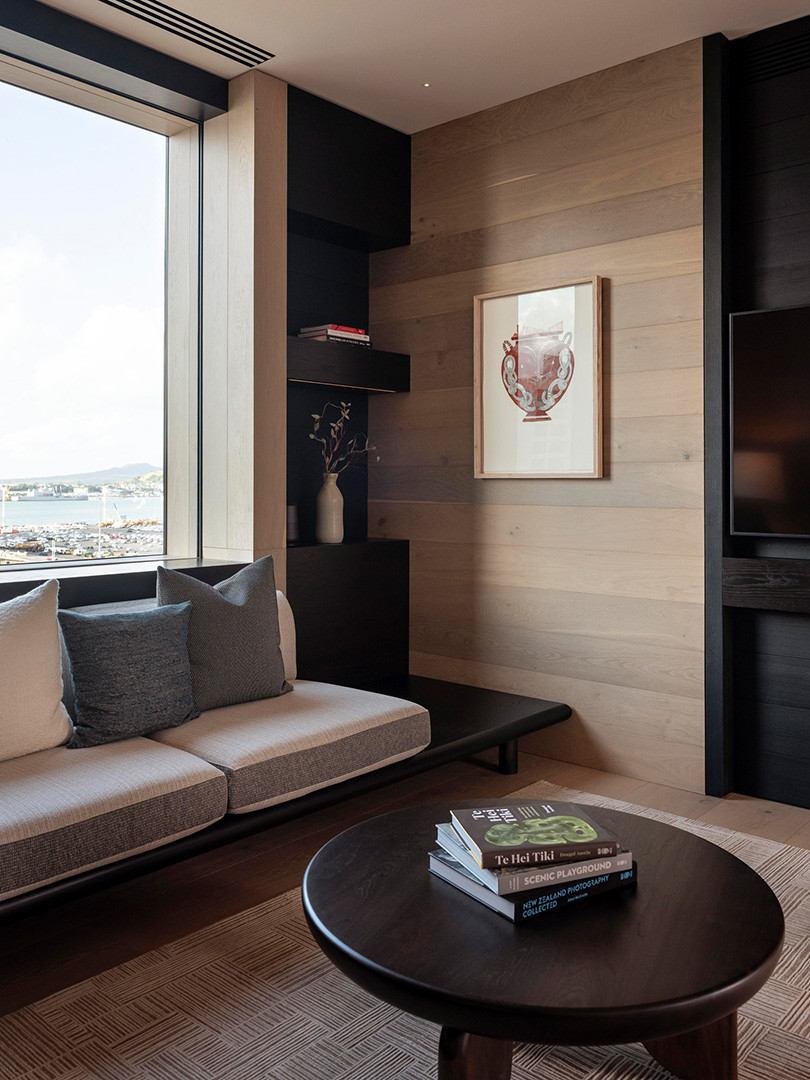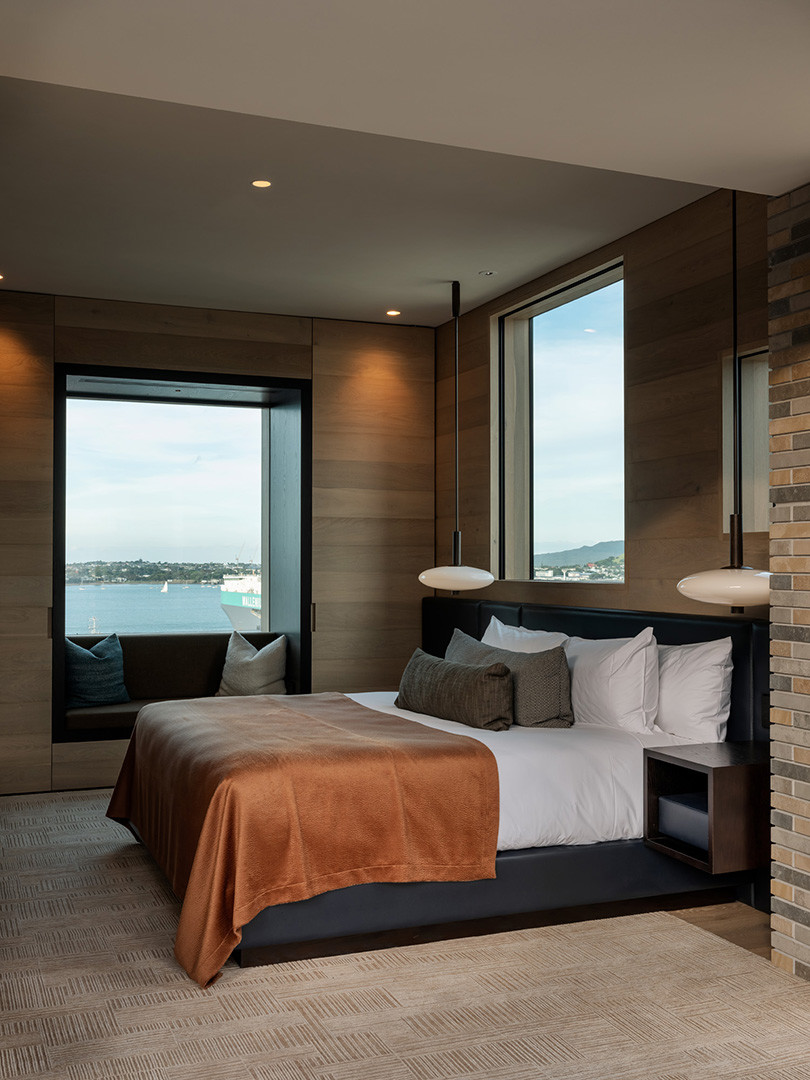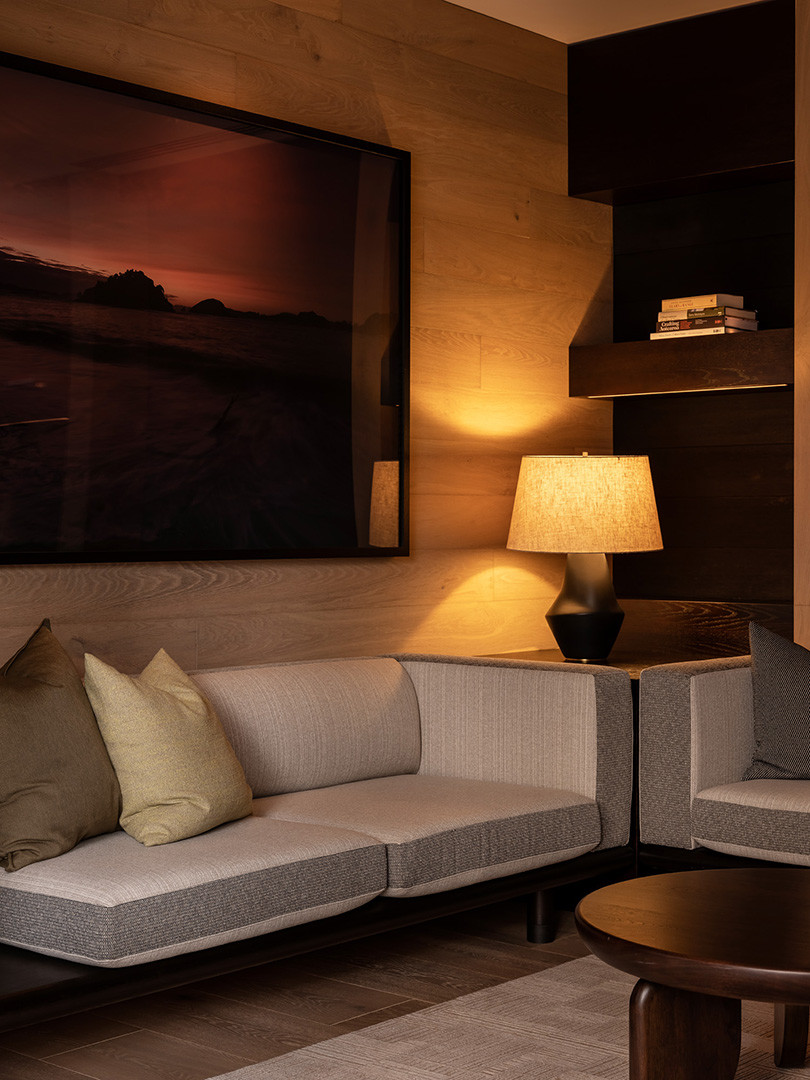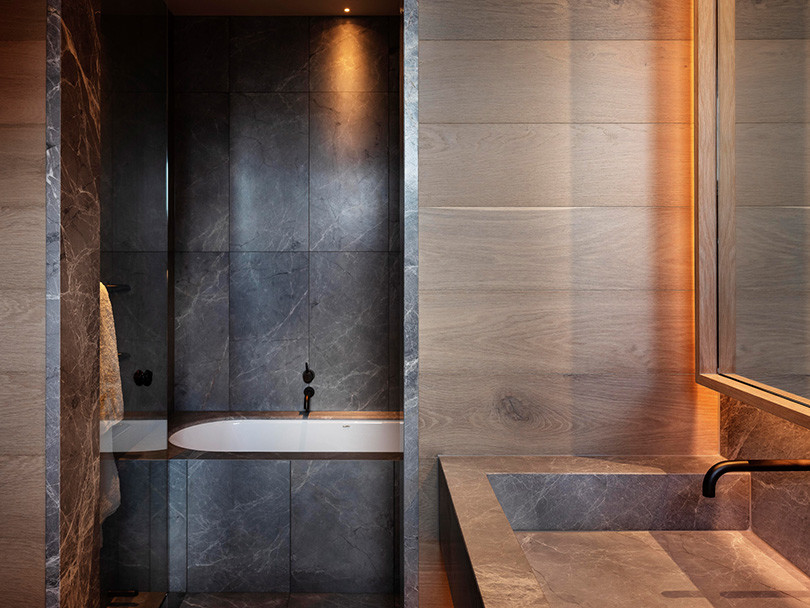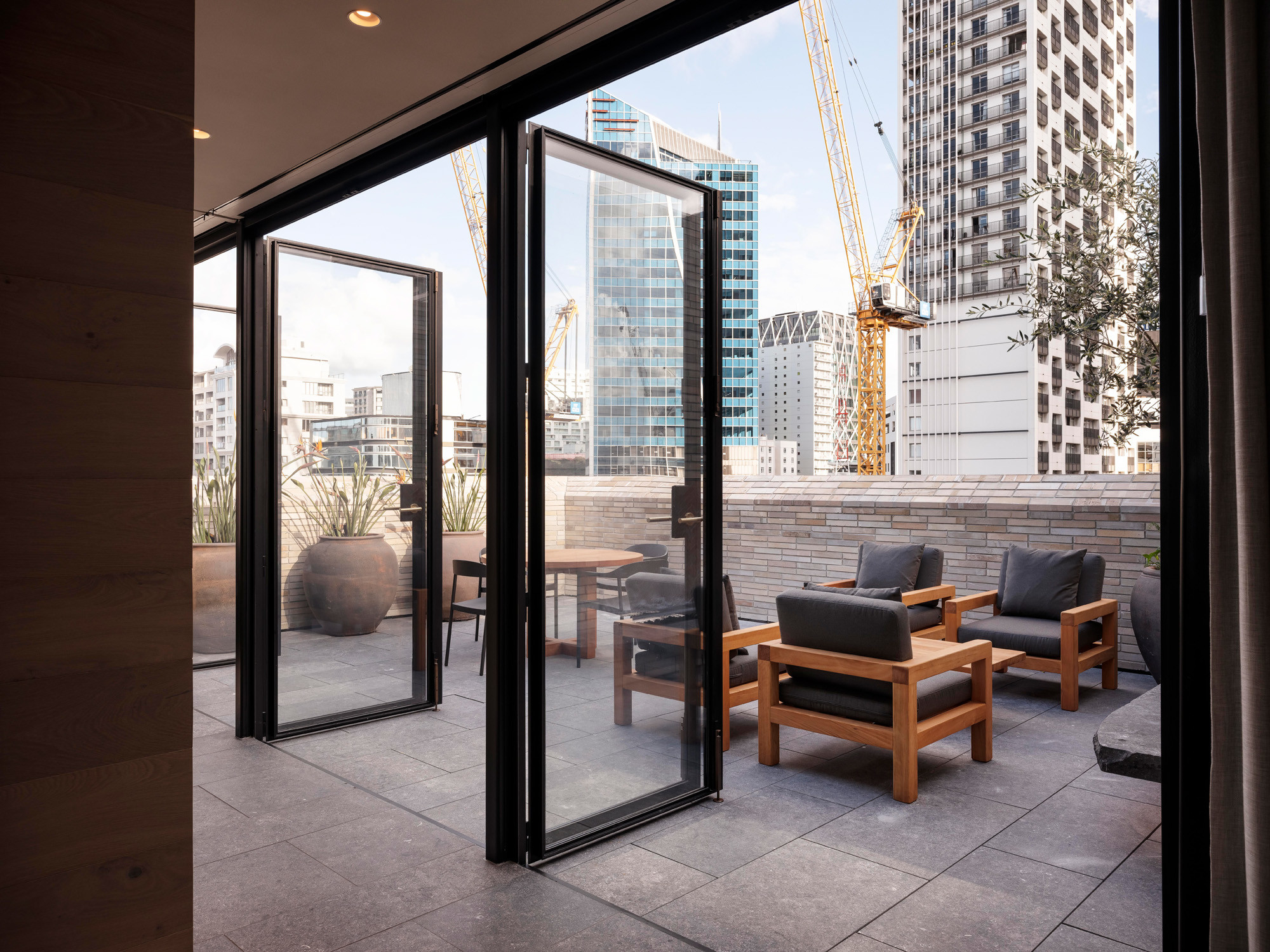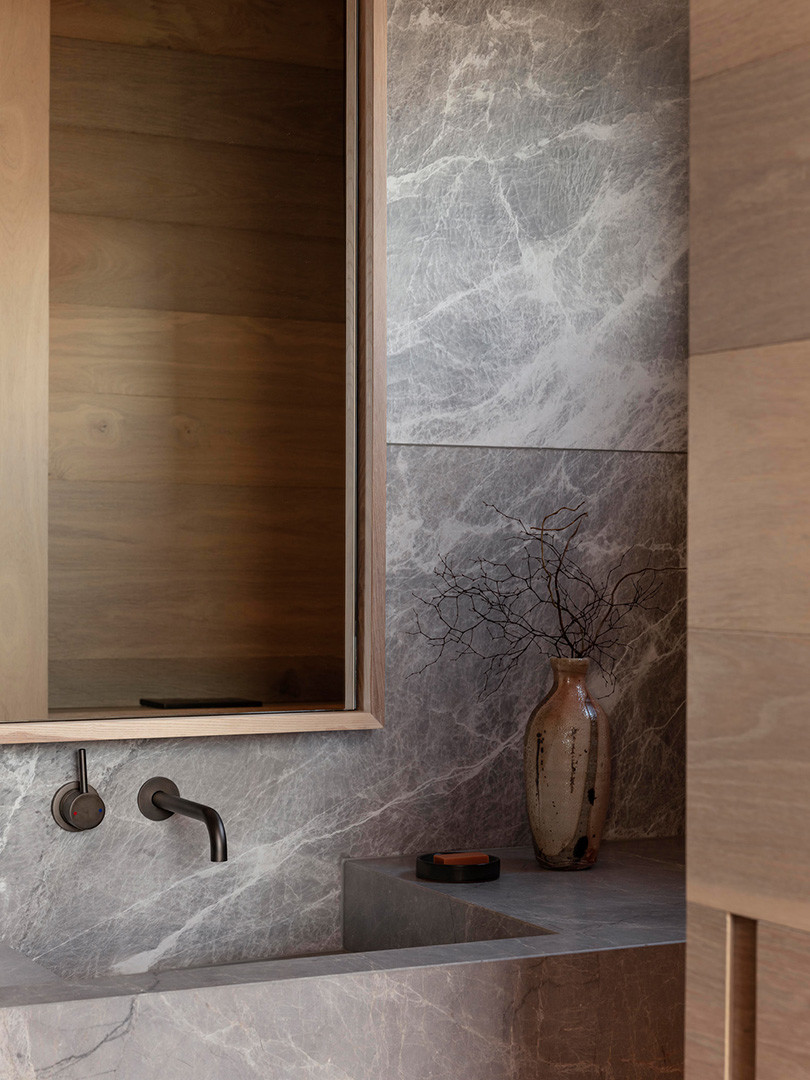 Hotel Britomart
hotelbritomart.com
Chesire Architects
cheshirearchitects.com
---