Trubridge's ingenious use of sheet material to create complex, fluid forms that act as mediums for his design aesthetic and social commentary has proved to be an winning combination for the Paris museum.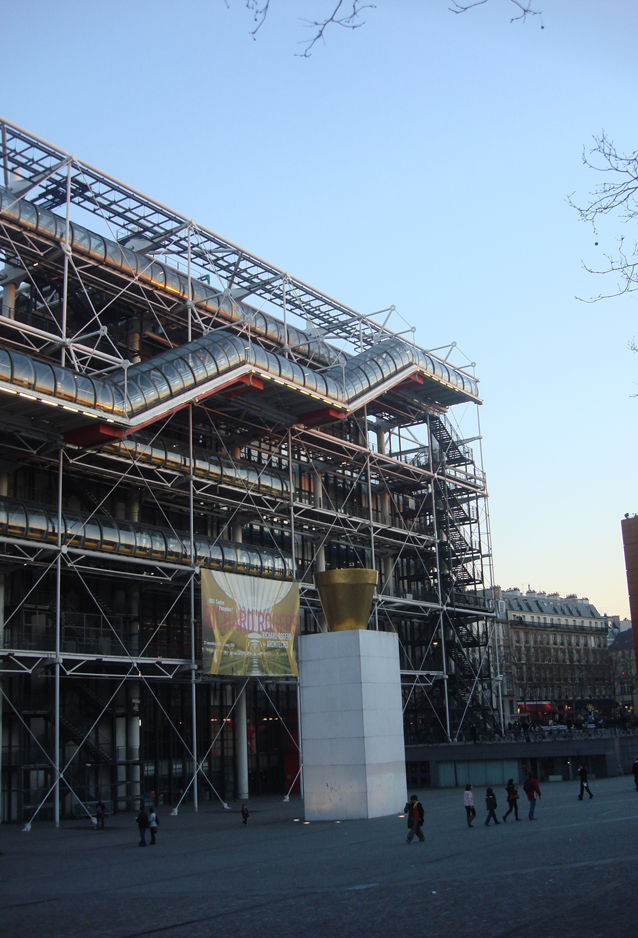 The Pompidou has selected three large pieces from the 'Icarus' installation, first shown at the Milan Salone del Mobile in 2010. The pieces represent wings suspended near a spherical sun, and allude to the ancient Greek myth cautioning against man's hubris. Aside from expressing Trubridge's own views on the dangers of being seduced by technology and progress the installation demonstrates his ethos that design can – and should – move beyond aesthetics and be used to engage with and comment on social issues.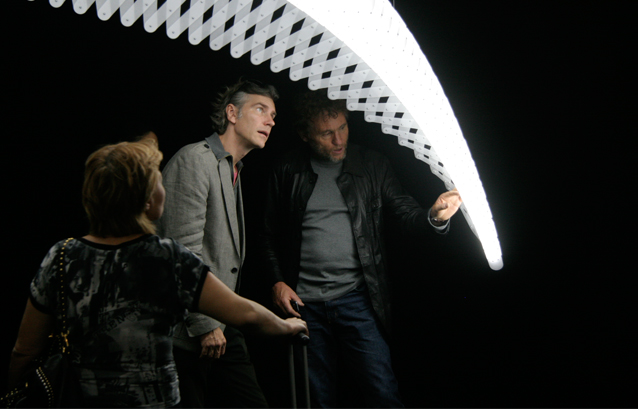 The pieces also exemplify the constant thread of sustainability present in Trubridge's work, with each of them being assembled on site after being transported as airline luggage. Indeed many of the complex, three-dimensional forms David creates are shipped as flat-packs or kitsets that the purchaser must then assemble for themselves. While this has resulted in galleries and showrooms feeling tentative about ordering his works, his French representative, MOA, states that "Trubridge is viewed in France as being one of world's leading 'eco-conscious' designers".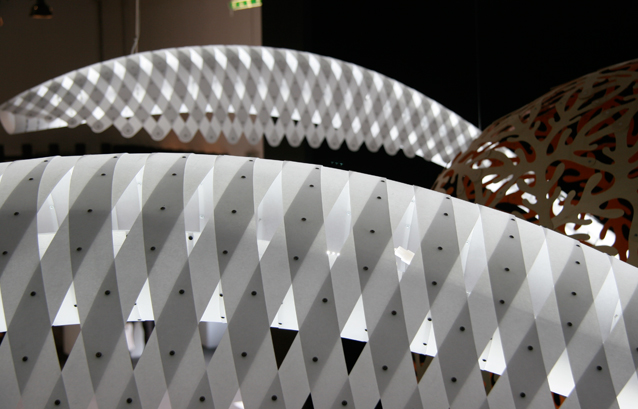 The Centre Pompidou aims to exhibit the pieces early 2013.
Tags: david trubridge, george pompidou, icarus
---