The couple (and their two teenage children) staying in this HDB flat looked to the Japandi style minimalism of Japanese and Taiwanese apartments for inspiration when renovating their own home. To achieve a similar aesthetic, they engaged Artistroom to create a minimalist home with a neutral palette. The result is a home that exemplifies how minimalism can work in a local context.
The designers from Artistoom modelled this BTO unit after the minimalist, neutral-toned apartments in Japan and Taiwan. They also introduced a touch of Scandinavian influence into the design. As such, the streamlined and clutter-free home boasts of a palette composed of white, beige and light wood. This palette forms the basis of an aesthetic that will never grow old or out of style. In fact, this neutral backdrop pairs well with many other decor styles, should the homeowners' tastes evolve over time.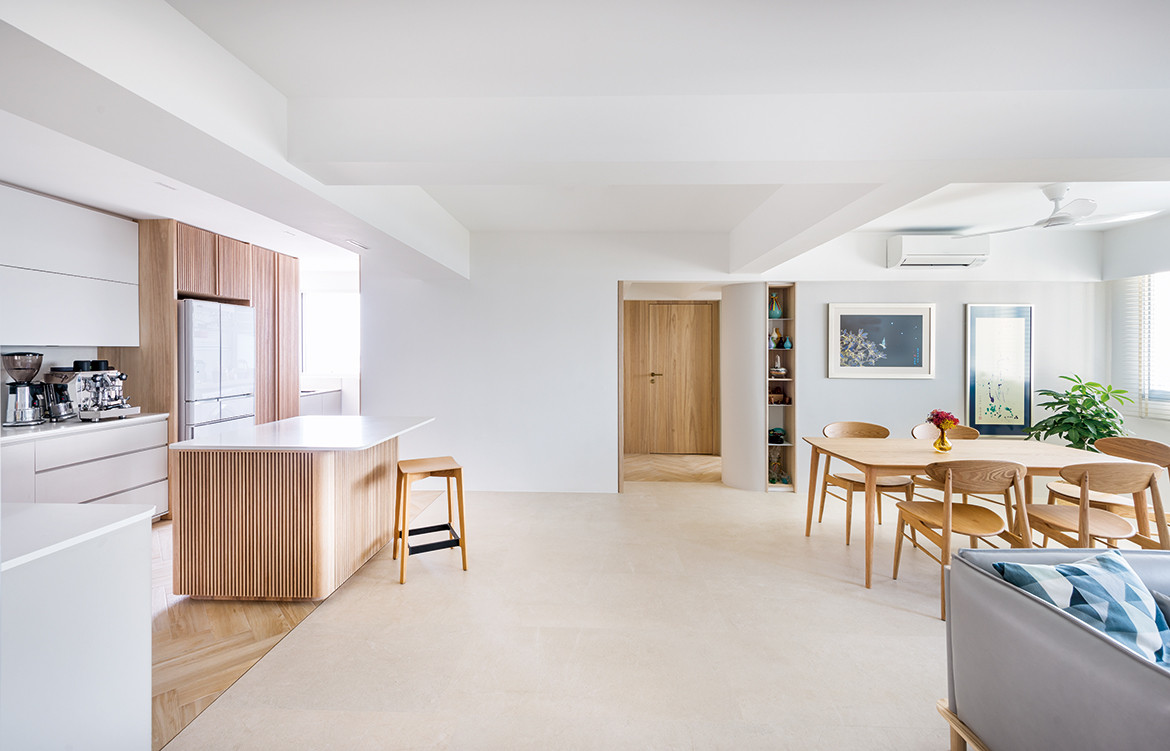 A curved pillar houses a vertical display shelf. This custom addition also helps to visually soften the sharp edges of the walls that face the walkway into the bedroom. This simple, yet unorthodox architectural element aids the flow between the communal and private quarters of the abode. It also creates the illusion of openness in the narrow passageway.
The Japandi style minimalism continues in the kitchen. Here, white cabinets and kitchen counters line the walls yet manage to maintain the brightness and airiness of the space. To keep it from becoming too bereft of personality, the designers introduced wood-look floor tiles laid in a herringbone pattern. Similarly, they cladded the kitchen island and one of the cabinets with light wood strips. These additions bring texture to the room while while fulfilling the occupants' need for more storage.
Most of the couple's design preferences are guided by the principles of feng shui, which necessitated the reorientation of the living and dining areas. Mark Chen of Artistroom elaborates, "We tore down the existing non-structural walls to build new walls and create new spaces such as the common bedroom." Such layout reconfigurations also make way for more storage space. In the son's bedroom, the semi-concealed wardrobe has been built flush against the wall, which frees up floor space for other furnishings.
Artistroom
artistroom.com.sg
We think you might also like Pine Ave by Cera Stribley Architects and The Stella Collective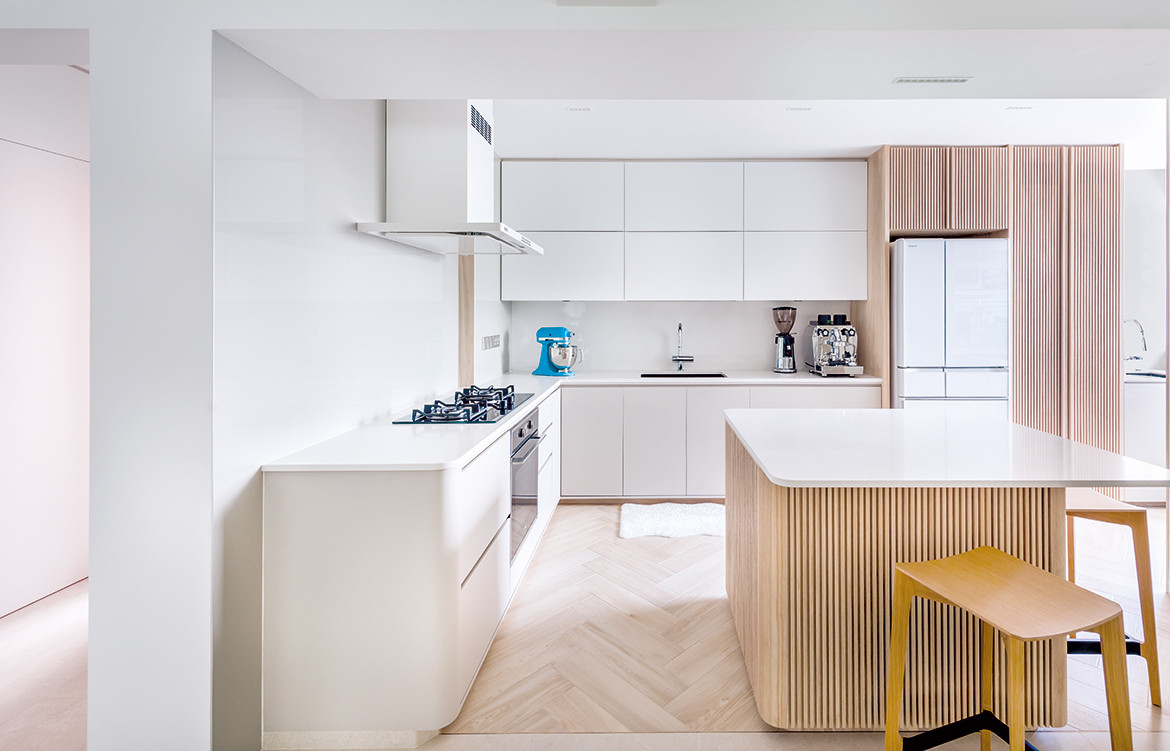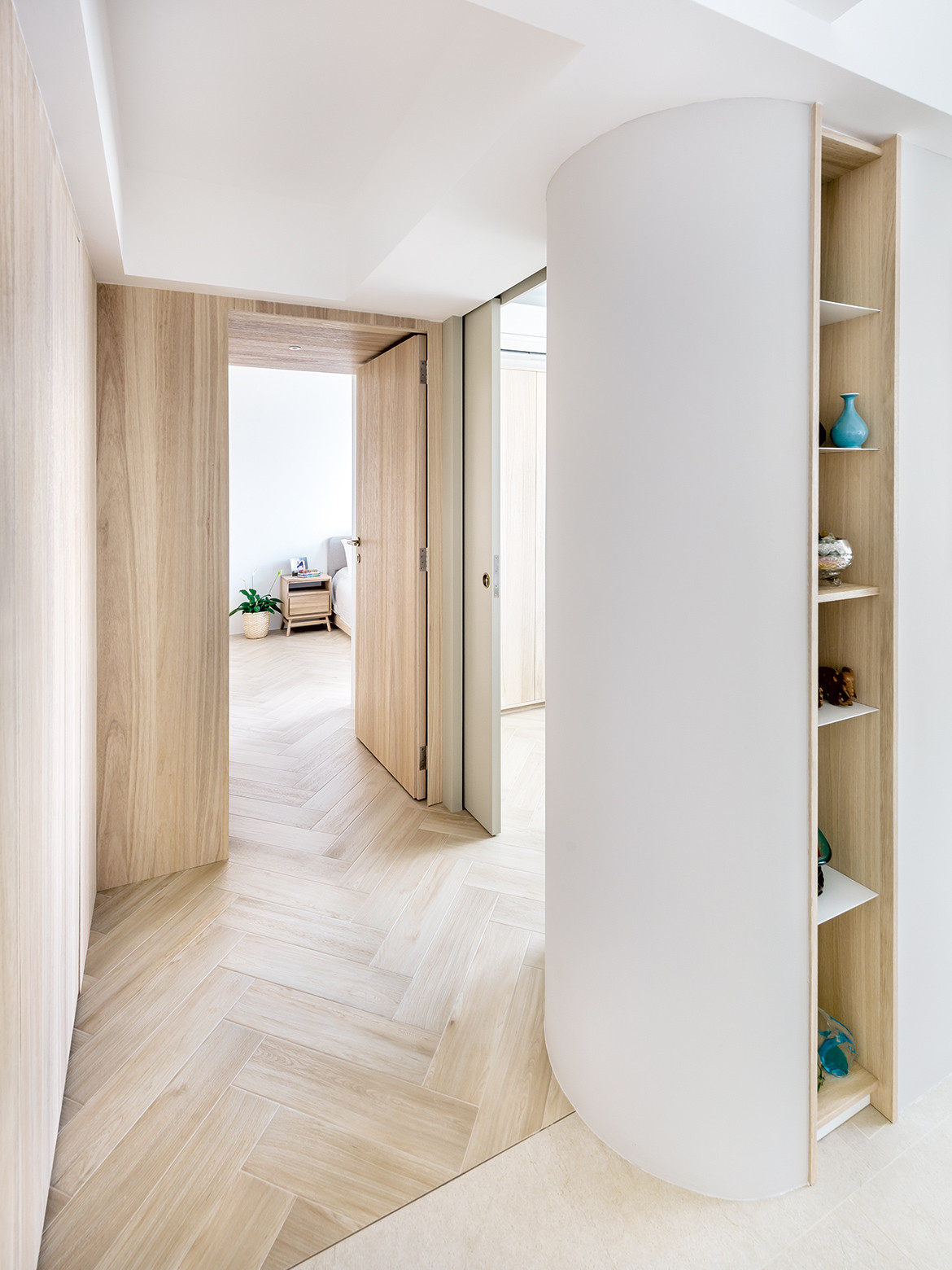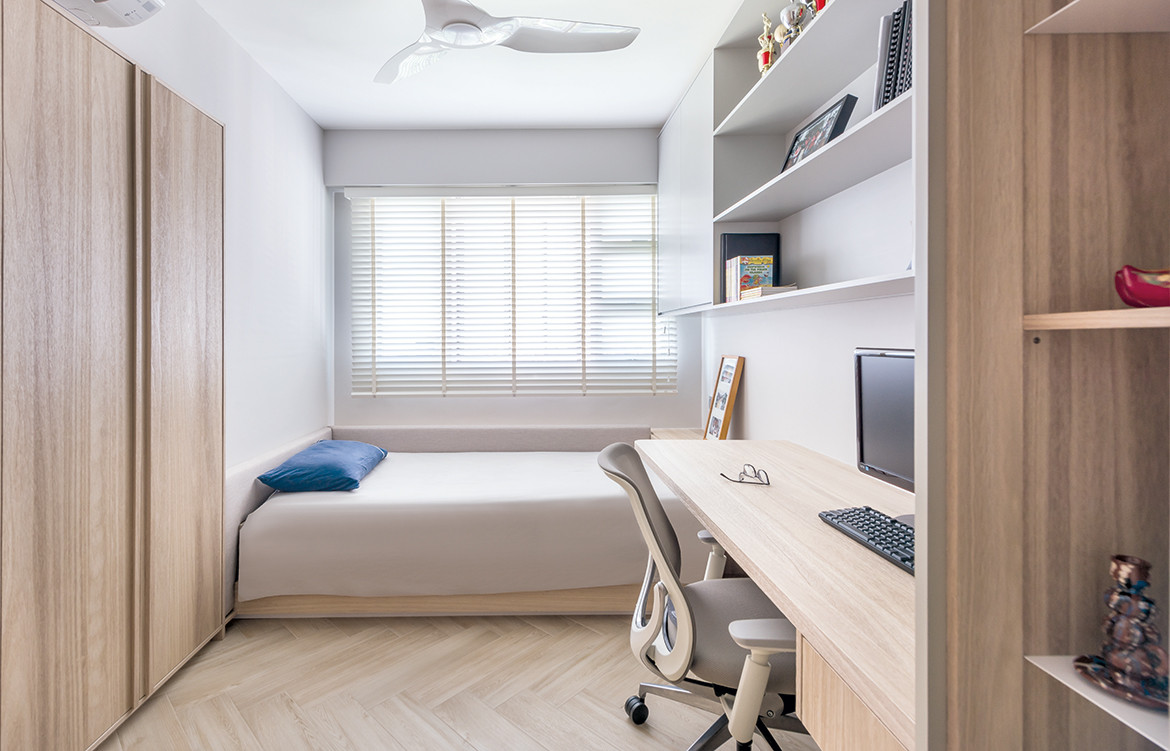 ---