As they are frequently exposed to harsh elements like moisture-fraught air, sunlight, strong sea gusts, and saltwater, beachfront homes present a unique design challenge. Houses near the beach are subject to fierce winds and extreme temperature fluctuations, so maintaining consistent temperatures indoors requires the installation of windows and doors with high thermal properties.
Designed and built by ABC Advanced Building Constructions, the Middleton Surf Shack features a thoughtful design that integrates the residence within its coastal setting. The main element of the house is its ability to dissolve the barriers between inside and out. The building itself seems to merge into its surroundings while providing comfortable interior spaces and ample protection from the climate's extremes.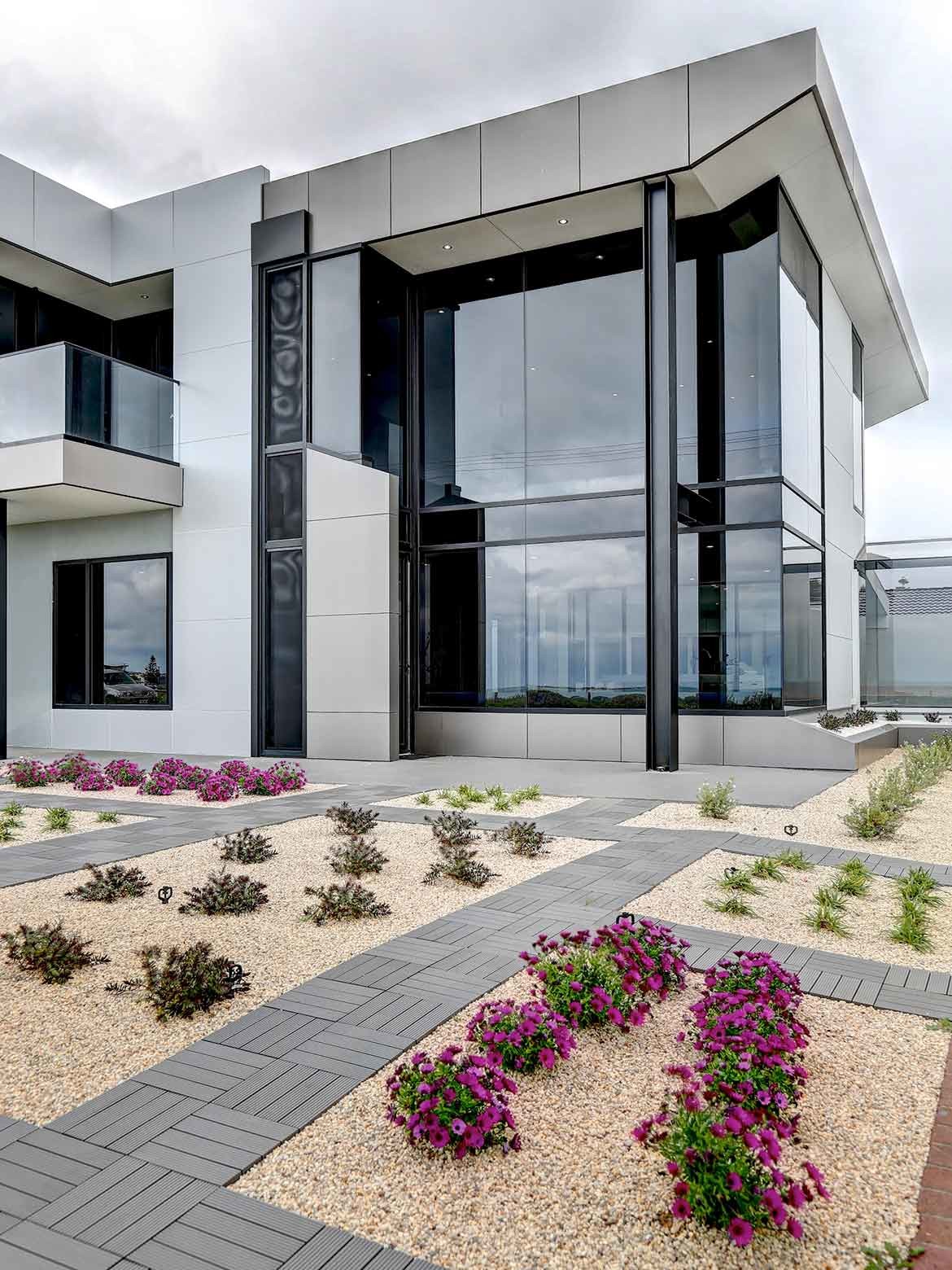 Innovative Schüco door and window systems from Capral Aluminium were specified for this beachfront residence to dramatically increase its thermal performance. Schüco's aluminium framing systems could not only withstand the harsh coastal environment, but they also provided the thermal properties needed for this demanding application.
The thermal performance of the structure was enhanced by the Schüco double-glazed high performance awning windows installed throughout the home, manufactured with 10mm grey toughened/20mm Argon/15mm clear toughened glazing to the outer facing. The combined Schüco window system and glazing specification reduces heat energy transmission through the massive, glazed openings in the building's facade, and minimises summer heat gain and heat loss in cooler months.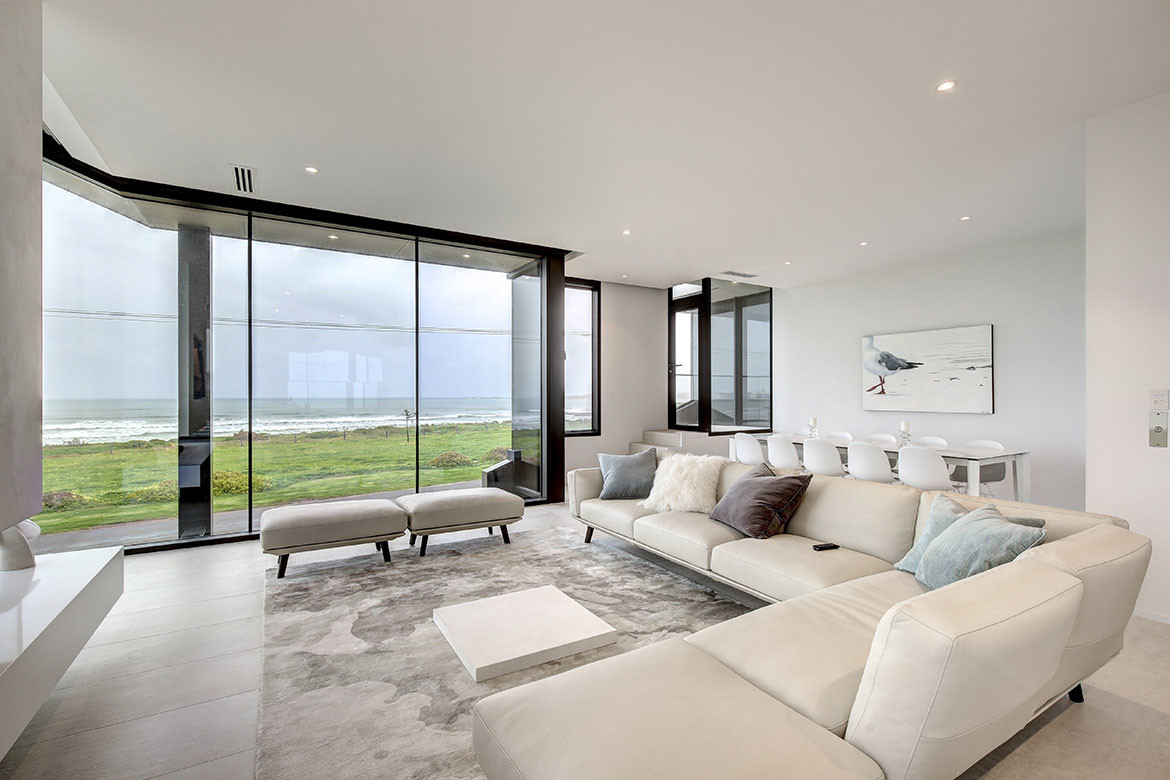 Schüco systems used in this project included Schüco ASS 39 PD.NI Panoramic Door aluminium sliding systems; Schüco AWS 65 thermally broken window series; Schüco ADS 65 HD door systems; Schüco FWS60CV aluminium window facade with concealed ventilation; and Schüco FWS60 aluminium window facade.
All but one of these products (i.e. the Schüco ASS 39 PD.NI sliding door) are thermally broken, meaning they include an insulated barrier within the framing between the inside and outside aluminium profiles. Thermally broken windows and doors offer superior thermal performance as they prevent conductive thermal energy loss through the frame, vastly improving the home's energy efficiency.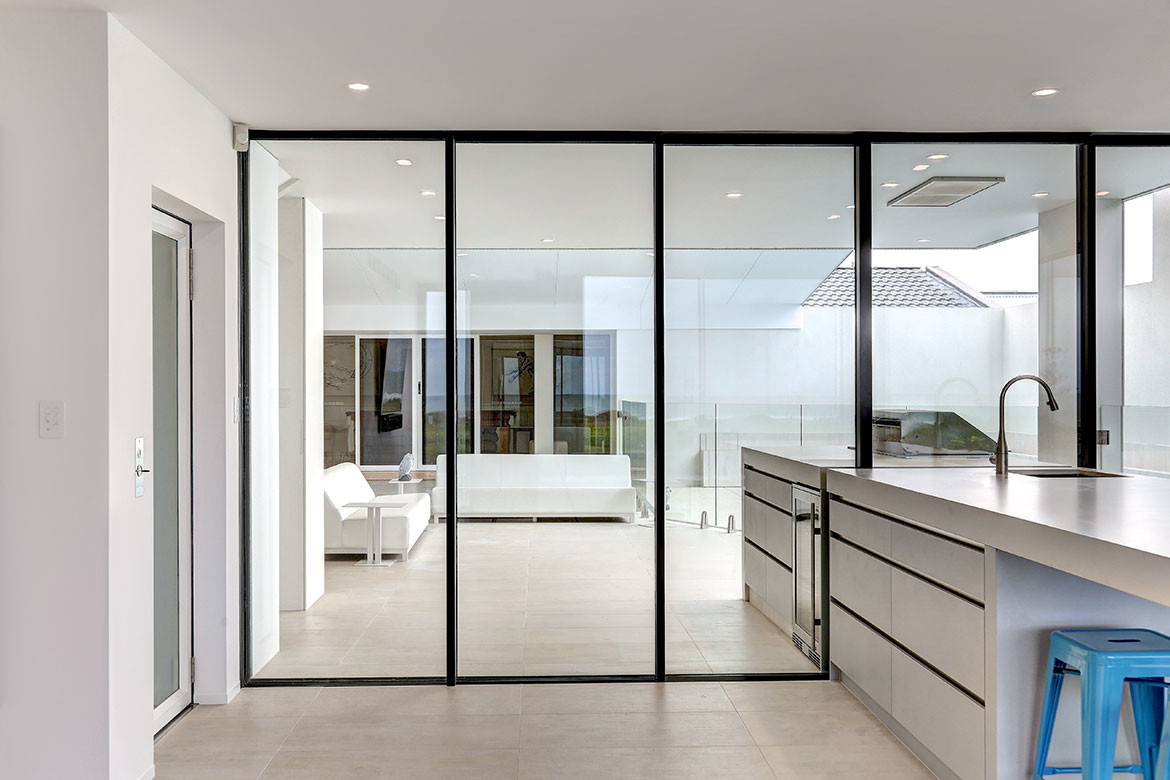 Beyond setting the standard in thermal performance, Schüco's window and door systems create the beachfront home's spontaneous sense of 'flow'. The slimline framing design and generous window and door openings open up the house's airy internal spaces, with each room seemingly melding into the next. Schüco's multi award winning FWS60 Curtain Wall system provides the defining design element, encasing each storey of the interior's flexible, finely balanced spaces.
A far cry from the fibro beach shacks of yesteryear, this unique project embraces technical advancements while maintaining a keen awareness of its spectacular natural setting. Blurring the lines between inside and out, the smooth transitions between rooms create clear sightlines through to the dramatic adjacent shoreline. The house organically merges with its surroundings, with Schüco's high-performance window, door and curtain wall systems in full display.
Through thoughtful design and impeccable specification, the Middleton Surf Shack project offers premium occupant comfort without obscuring the magnificent floor-to-ceiling views that define this elegant, yet highly liveable, residence.
Capral
Images courtesy of KR Installations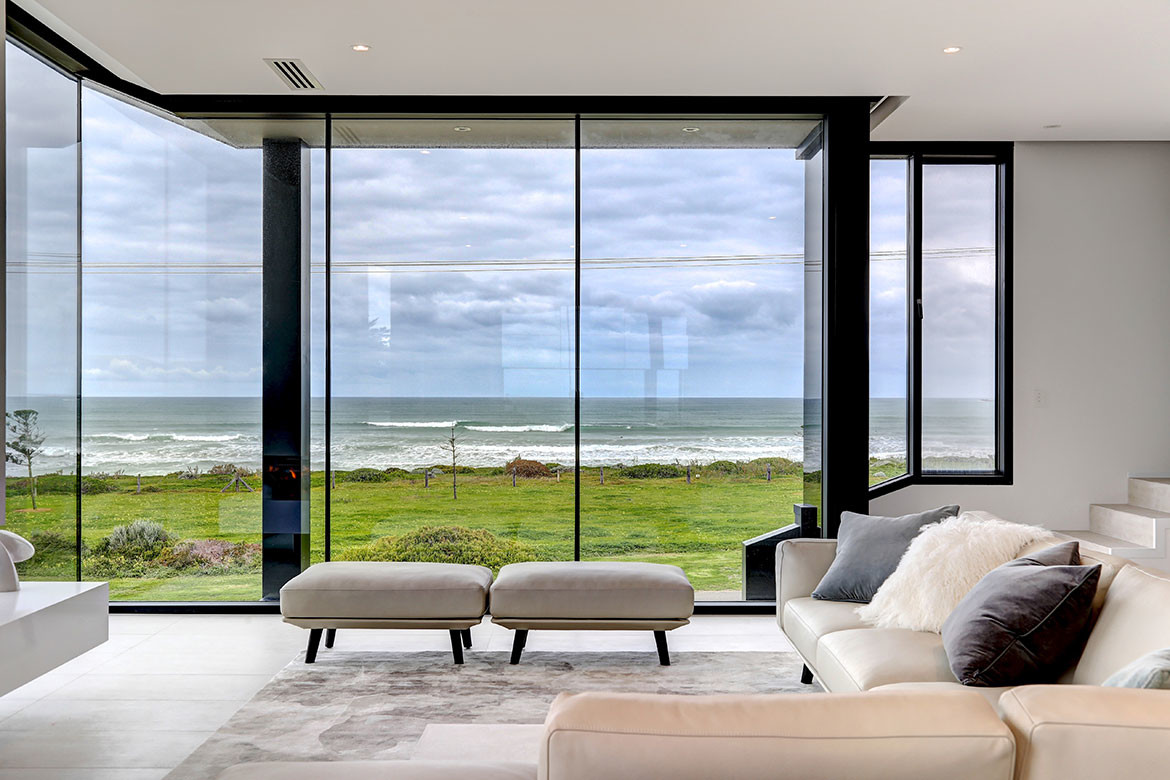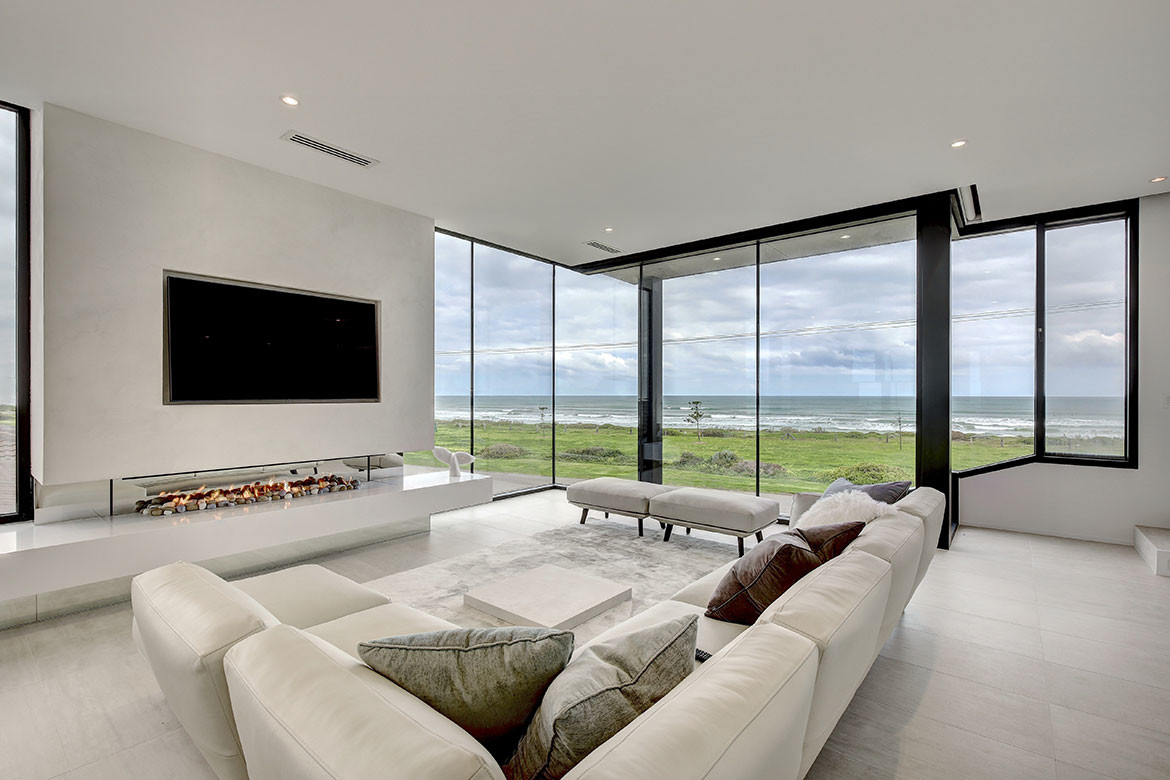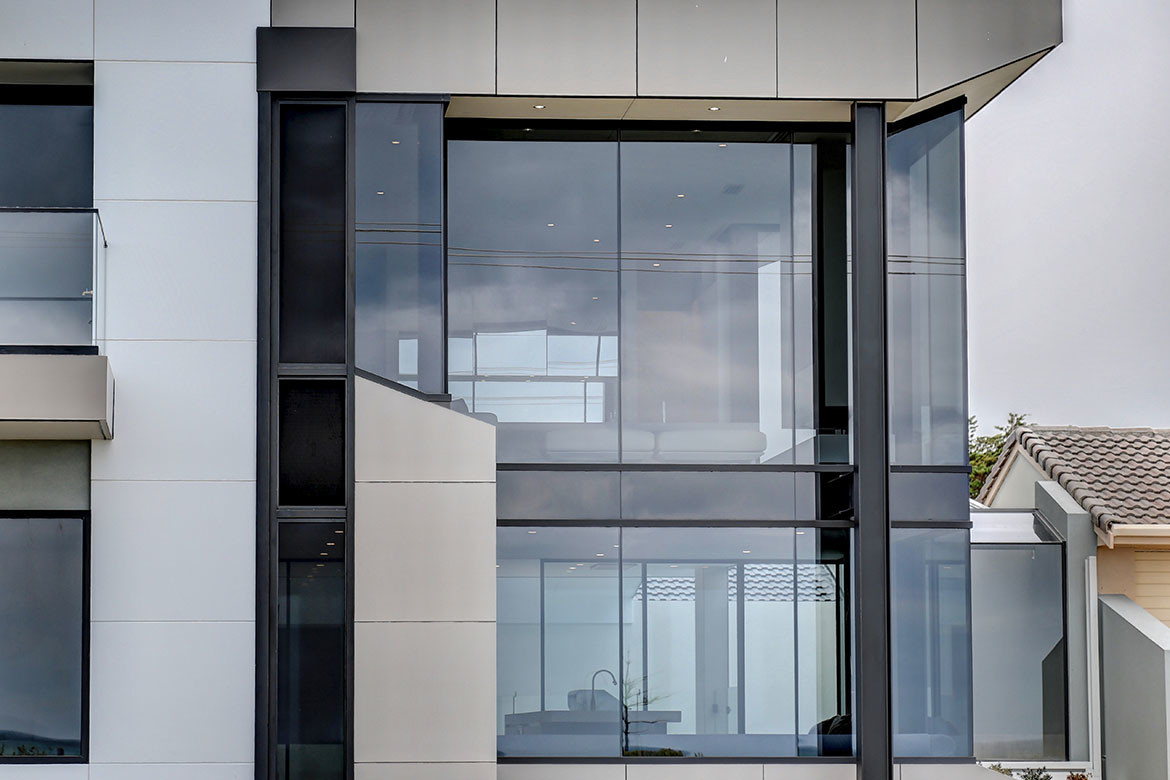 ---