Wood & Wellbeing
25 June, 11.30am – 12.30pm AEST
CPD Documents:
Please remember you are required to attend the full hour of the presentation in order to receive your formal CPD Certificate.


Session Synopsis:
How does Wellness & Health impact our working & living lives? With many new buildings under construction, how many of these can be described or certified healthy? Do we know how healthy buildings can lead to positive impacts on both immediate environments both internal and external? If so what are the implications? We need to understand how working spaces will be used and how connected they are to the natural & built environments. Can biophilic design achieve wellness and positive built environment outcomes? Can we achieve a sweet spot of living and working with increased health and wellness? How does timber and the use of timber in built environments achieve these positive outcomes? Are there existing examples of these to educate current design intents? How does the modern and post-COVID design paradigms allow us to eliminate a dichotomy of health & wellness with built environments?
Key Learning Outcomes:
At the end of this presentation you should be able to:
Identify what wellbeing is and why it matters
Identify and define what is meant by 'Healthy Buildings' and 'Healthy Materials'
Evaluate and apply knowledge around the connection between wood and wellbeing in future projects
Competency Codes related to this session:
AACA Competency Standard/s

Design: Conceptual Design 3.3

Design: Schematic Design 4.2, 4.6, 4.7

Documentation: Detailed Documentation 5.5

Documentation: Documentation 6.5
Presented by:
Brent Calow, Strategic Accounts – APAC Havwoods International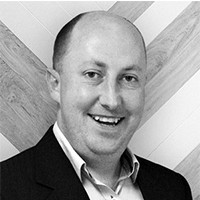 Since joining Havwoods International in 2016, Brent has propagated the global brand of Havwoods throughout APAC and has a greater focus on the strategic direction of Havwoods in all market sectors. By fostering relationships with key stakeholders, the continued growth of Havwoods has been realised through added emphasis on design driven product innovation & European manufacture. He has a keen passion for sustainability and solutions that lessen environmental impact, plus driving the quality paradigm that encapsulates the Havwoods brand. During his time at Havwoods he has gathered a wide-ranging knowledge of design & construction which enables him to confidently guide project delivery & installation implementation to industry-leading best practice outcomes.
---