13 Rooms is a landmark project curated by two of the world's most respected museum directors Hans Ulrich Obrist and Klaus Biesenbach. It features some of the most iconic artists of our time and more than 140 trained performers in a radical presentation of 'living sculpture' within 13 rooms purpose-designed by Seidler Architects. Presented for 11 days only at Pier 2/3 in Sydney's Walsh Bay, it presents the work of: Marina Abramović, John Baldessari, Joan Jonas, Damien Hirst; Tino Sehgal; artist duo Allora and Calzadilla; Simon Fujiwara; Xavier Le Roy; Laura Lima; Roman Ondák; Santiago Sierra; and Xu Zhen, as well as Australian artist duo Clark Beaumont.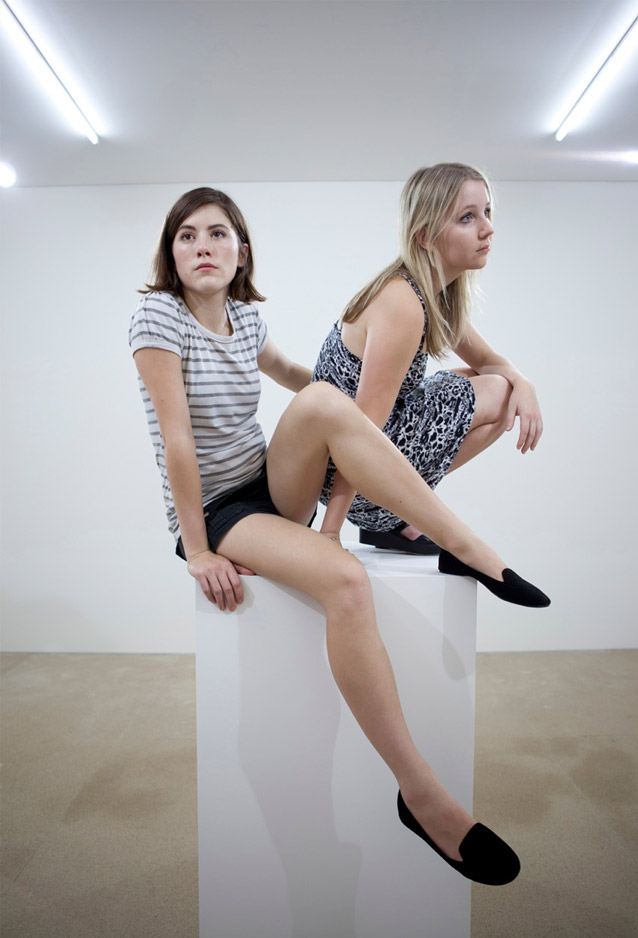 Coexisting by Clarke Beaumont
"The public programs for 13 Rooms are designed to enrich the audience experience of this groundbreaking exhibition, encouraging debate and dialogue about the genre of performance art and its importance both historically and today," said John Kaldor, Director of Kaldor Public Art Projects.
Free art talks, conversations and panel discussions involving some of the most respected figures in the arts community will be offered, including behind­‐the­‐scenes insights into the development of this landmark exhibition.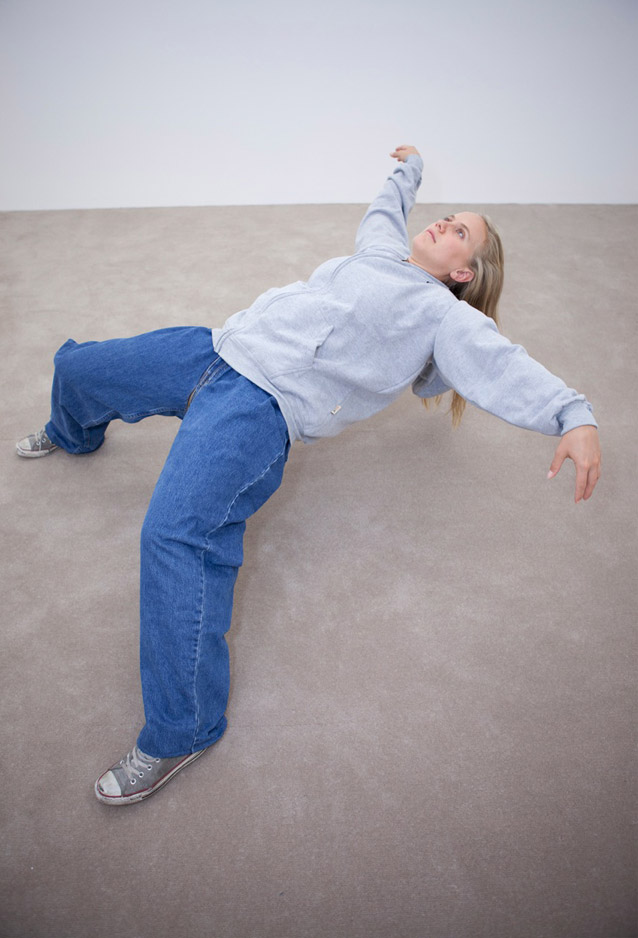 In Just a Blink of an Eye by Xu Zhen
Audiences will also be offered a unique opportunity to explore 13 Rooms after dark, alongside music, a pop-­‐up bar and specially‐commissioned performances with the return of the popular Parlour night-­time events on Friday 12 and 19 April. Curated by local duo SuperKaleidoscope and presented in association with UTS, Parlour Nights will see a host of young artists, musicians, speakers and theorists take over Pier 2/3 with a program of events to complement and respond to the exhibition. The nights will feature live music from FBi DJs and drinks from a pop-­up bar by Grasshopper on site at the Pier.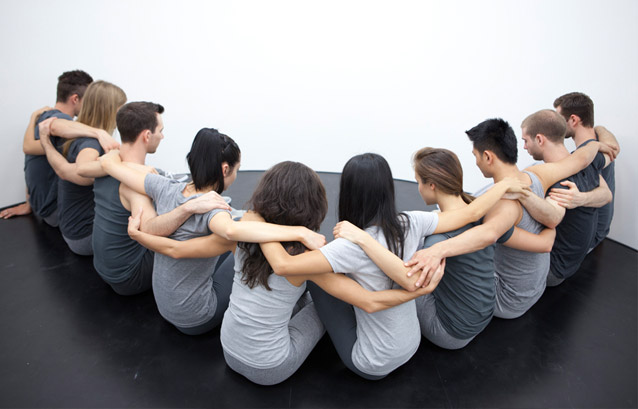 Revolving Door by Allora & Calzadilla
Visitors will also be able to delve behind the scenes of the development of the exhibition, guided by exclusive reflections from international and local choreographers, curators and performers; and view highly­‐regarded documentaries and historical films.
 A series of playful holiday workshops offer children and families the opportunity to explore drawing, sculpture, drama and movement inspired by 13 Rooms. Presented in partnership with the Australian Theatre for Young People and Sydney Dance Company, as well as local artists David Capra and Greedy Hen, each workshop includes a guided tour and hands-­‐on responses to this landmark Project.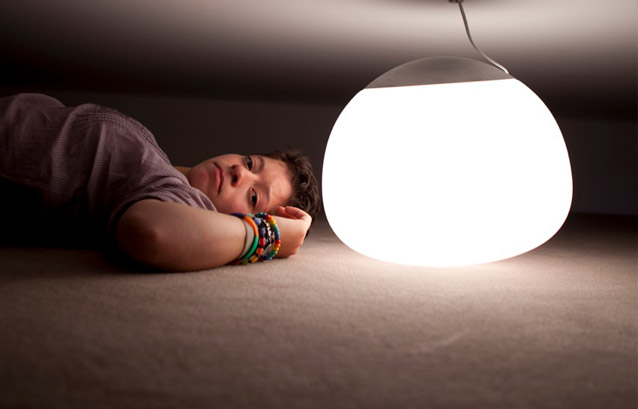 Man=flesh/Woman=flesh – FLAT  by Laura Lima
The exhibition runs from 11 until 21 April 2013 at Pier 2/3, Walsh Bay, Sydney. 
For a full program of events and information on 13 Rooms, please see below or visit: kaldorartprojects.org.au/13rooms
Hero image: Future/Perfect by Simon Fujiwara.
---