Visiting an artist's studio is an eye-opening experience; it's one thing to see the finished works, framed and hung at the crisp gallery, and another to see the organic mise-en-scene of work in progress. And so I enter the world of Belinda Fox, a Singapore-based Australian artist whose show Balancing the World ran at Singapore's ChanHampe Galleries from 15 January to 14 February this year, held at the same time of the release of her book Back to the Start that chronicles her artistic journey.
Fox's studio is located on the top storey of a traditional shophouse building at Joo Chiat, a quaint historical enclave in Singapore's east. I reach the light-filled space via a bustling salon located on the first storey of the shophouse. The studio is cosy, filled with finished and half-done paintings. Some are perched on canvases, and one, which is at the start of its realisation, lies on the floor next to paint pots and brushes. Paint stains on the creaking timber flooring underfoot add to the creative atmosphere.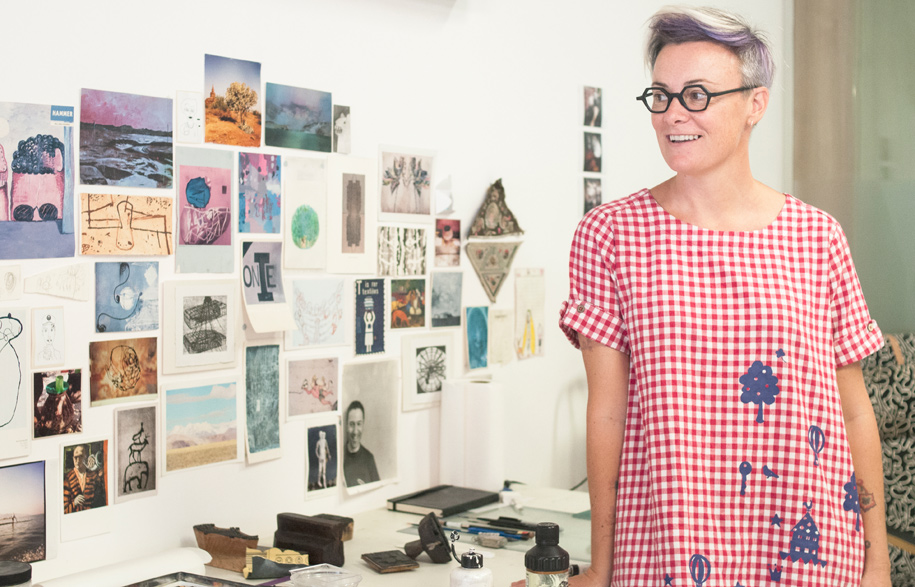 Above: Belinda Fox, photography by Luo Jingmei. 
Fox has a unique technique of drawing with watercolour on clay board. "What I like about that is the water colour soaking into the paper; it's sort of 'floating' on the surface between the board and the space. Also, I often also use a particular shiny, grey silver pigment. It's something that will reveal itself at different times of the day, and creates a 'ghostly' effect in my paintings," she reveals. After the painting is completed, she uses a sander to go over it, creating a 'bleeding' edge effect.
This technique – the softness, the look of weathered edges – together with her subjects of natural motifs lends to Fox's paintings an old-world romantism. "My work is like storytelling. I go around, seeing the world, and having these scenarios in the paintings of things on the surface that look really beautiful and peaceful but on closer look, aren't quite right," she explains on her themes. For instance, in a diptych leaning against the wall, an extinct Spectacle Spider Hunter bird indigenous to Singapore appears to be 'balancing' amorphous shapes – water, webs, a lotus flower. Above, a lava-shaped cloud representing the Seven Steps – a Buddhist symbol of reaching toward enlightenment – culminates in an ominous haze cloud. This symbolism reflects her current theme of Balancing the World.
Fox's curiosity of the world is evident in her studio. Mementoes from her travels, many of them textiles – a yak cover from Tibet; a traditional baby cloth carrier from Laos – hang casually, throwing spots of colour onto the white walls, together with a collage of images that inspire her. Like her paintings, Fox's studio is inspiring, a rich tapestry of ideas cultures and textures.
Belinda Fox
belindafox.com.au
ChanHampe Galleries
chanhampegalleries.com
Photography – Courtesy of Belinda Fox.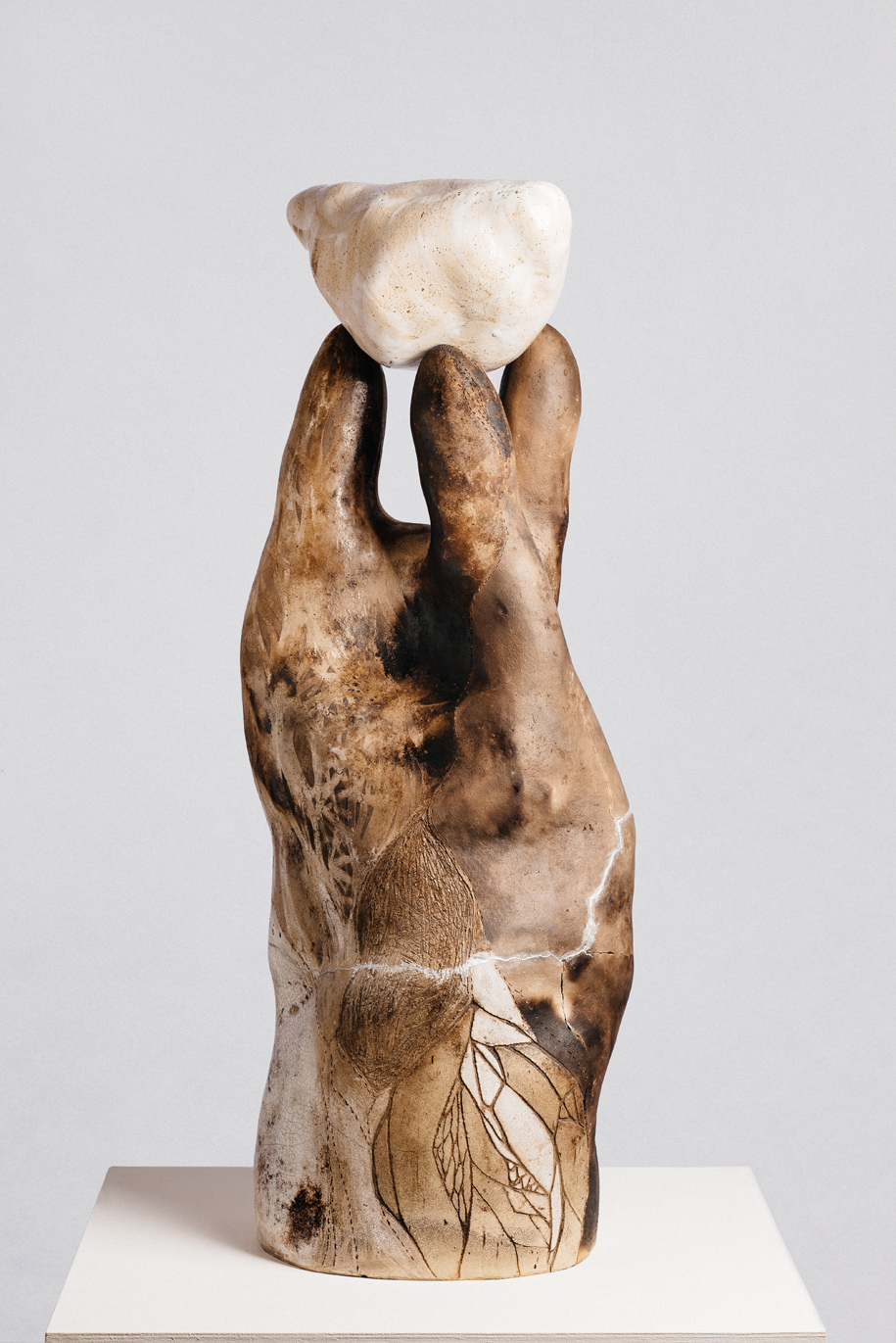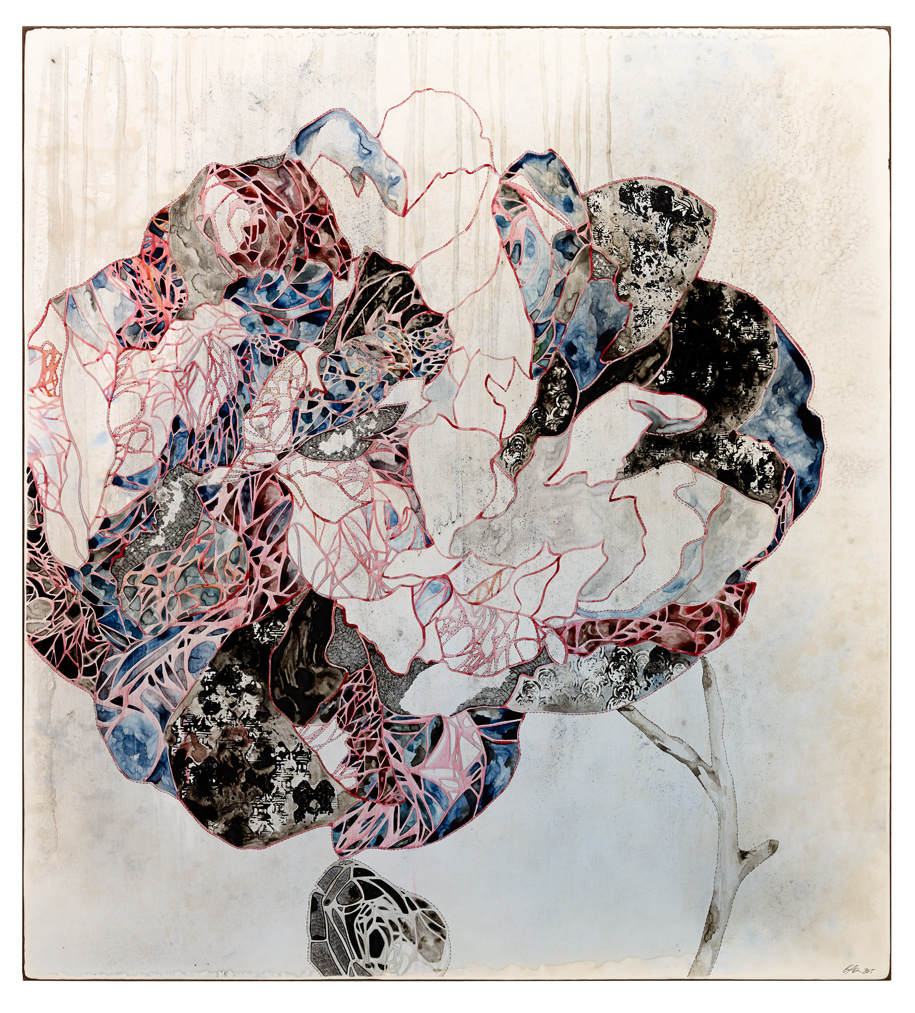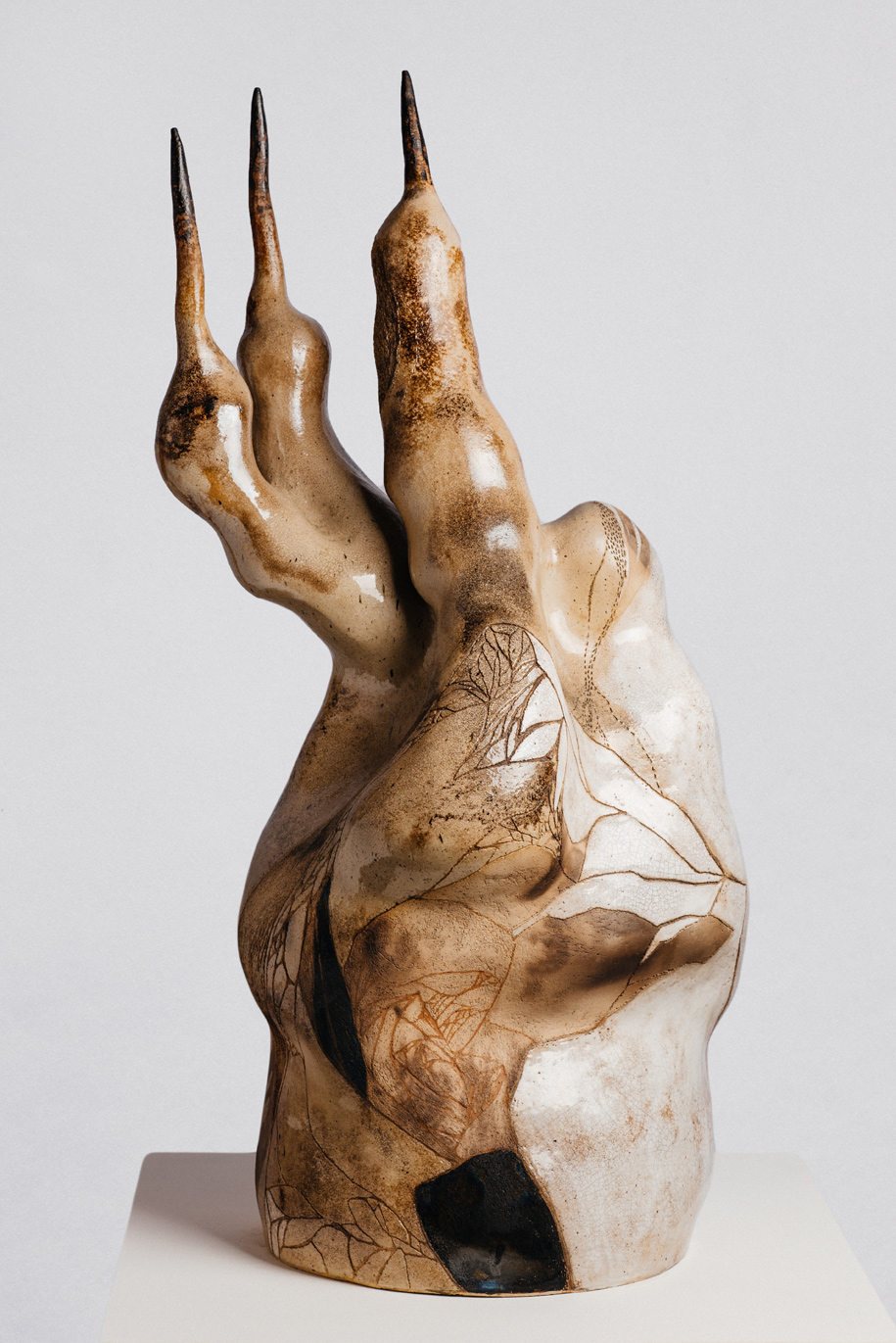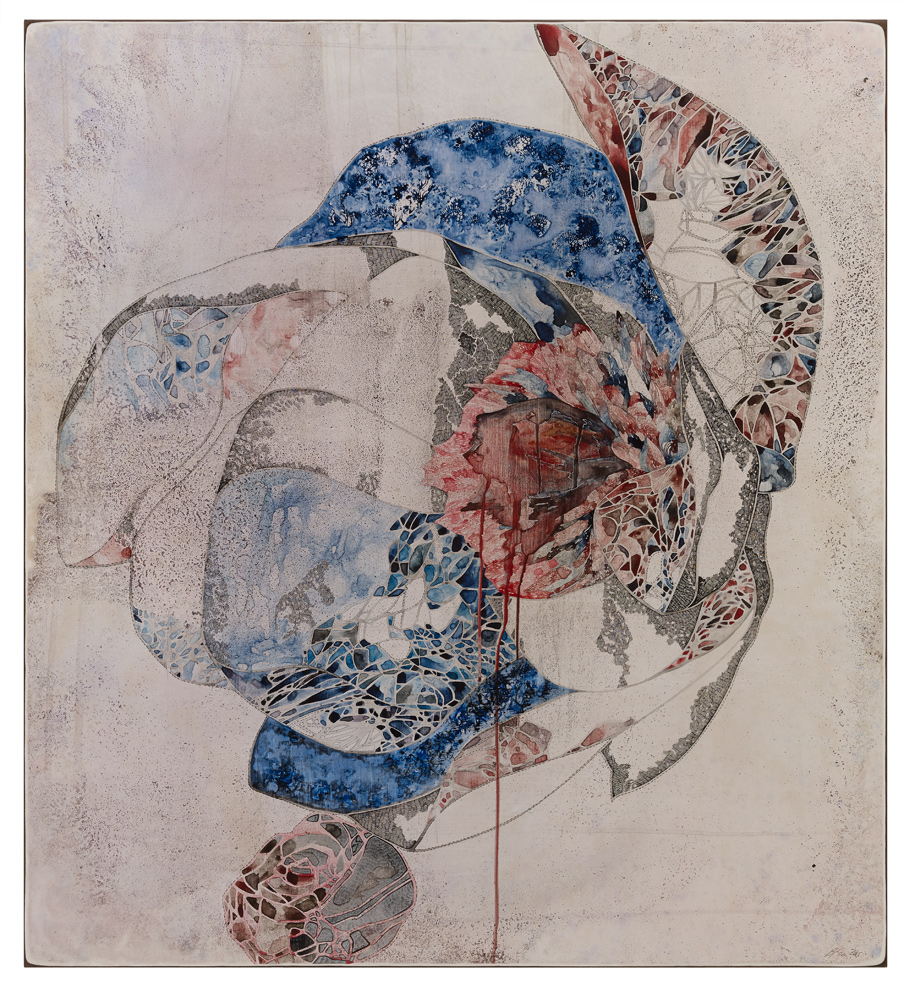 ---