I will never forget the first time I saw the Palace of Versailles. It was a cheerless, drizzly Sunday, sultry with that December heat which tends to convulse under heavy clouds.
Rain had persisted for days and, ascending the gallery steps, I could see the footprints left by hundreds of Francophilic pilgrims. I brushed a drenched forelock off my brow, passed below a gilt antechamber (where did that smell of orange blossom come from?) and stopped dead. Heat travelled up the back of my neck, spread across my face and plummeted southward from my shoulders making it impossible to tell rain and sweat apart. Thorough awe.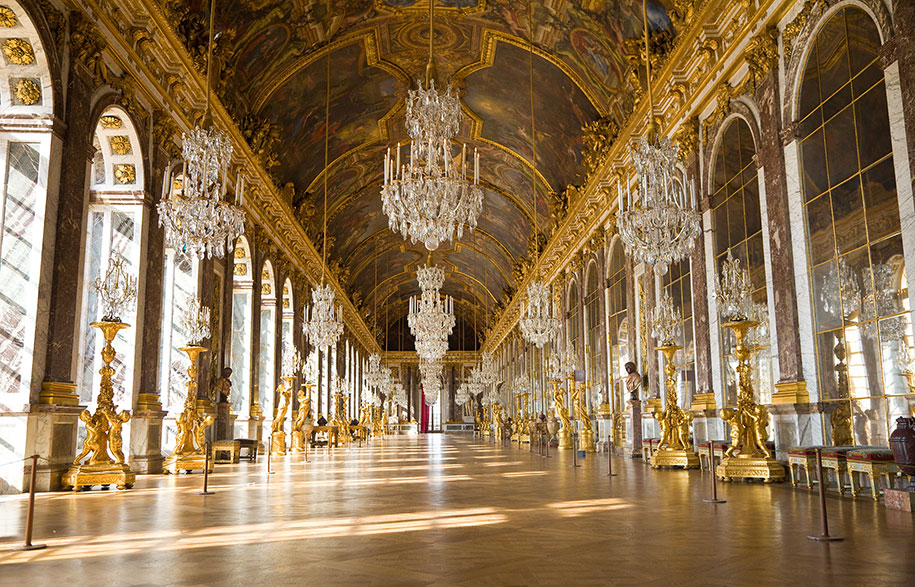 – Hall of Mirrors (Courtesy of the Palace of Versailles)
Everywhere in glass displays were relics of another time, another world. Everywhere: tiny gold watches covered in enamelled camellia sprays; tables with legs drastically scrolling away in a camouflage of lions' claws, fig leaves and sunbursts; and imperious courtiers with baguette-thick curls glanced out from their finery along every wall.
But this wasn't France. On the opposite side of the world in a city planned not dissimilarly to Versailles – laid out like a bursting star and punctuated by dramatic lakes, fountains and other feats of decorative hydraulic engineering – I was seduced by a world of power, passion, luxury and tragedy.
I was in Canberra at the National Gallery of Australia's Versailles: Treasures from the Palace. Boasting more than 130 paintings, tapestries, gilded furnishings, immense statues, fountains and personal objets d'artes, the NGA's current exhibition evokes the reigns of three Kings, their Queens and the tumultuous life of courtly France on the brink of modern history.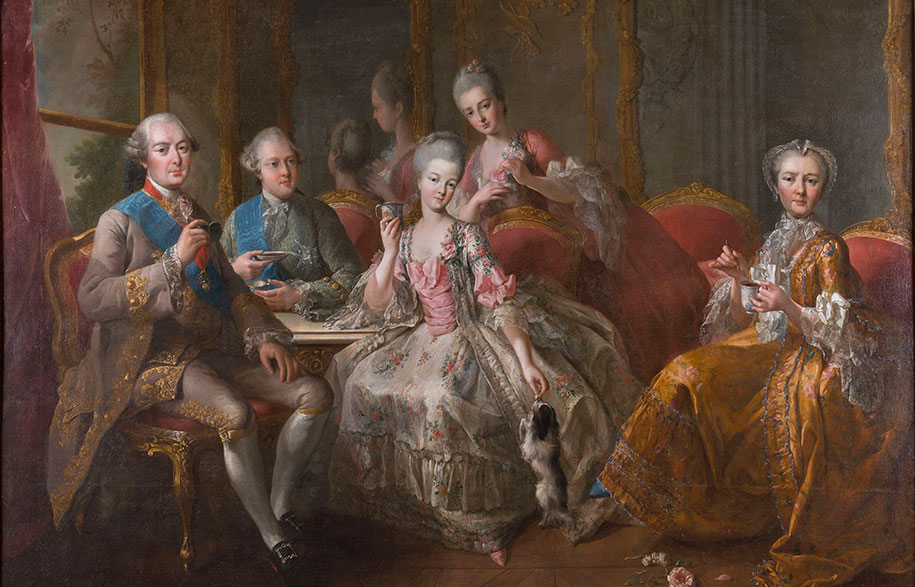 – 'Duke of Penthièvre and His Family', by Jean-Baptiste Charpentier c.1768 (Courtesy of the Palace of Versailles)
Underscoring what is undeniably a coup d'état for Australia's design and architecture devotees, Catherine Pégard – President of the Palace of Versailles – reminds me that "[t]hese treasures have travelled far to make this ground-breaking exhibition accessible to all Australians. We are very proud to be launching this exhibition with the NGA".
Representing the very first time any of these artefacts have travelled from France, the collection contrasts the minutely delicate (such as the miniature glittering reliquary belonging to Louis XIV's mother) with the colossal (for instance, the 1.5-tonne fountain centrepiece Lantona and Her Children that once stood at the epicentre of the Sun King's garden, allegorising his mythic namesake, Apollo).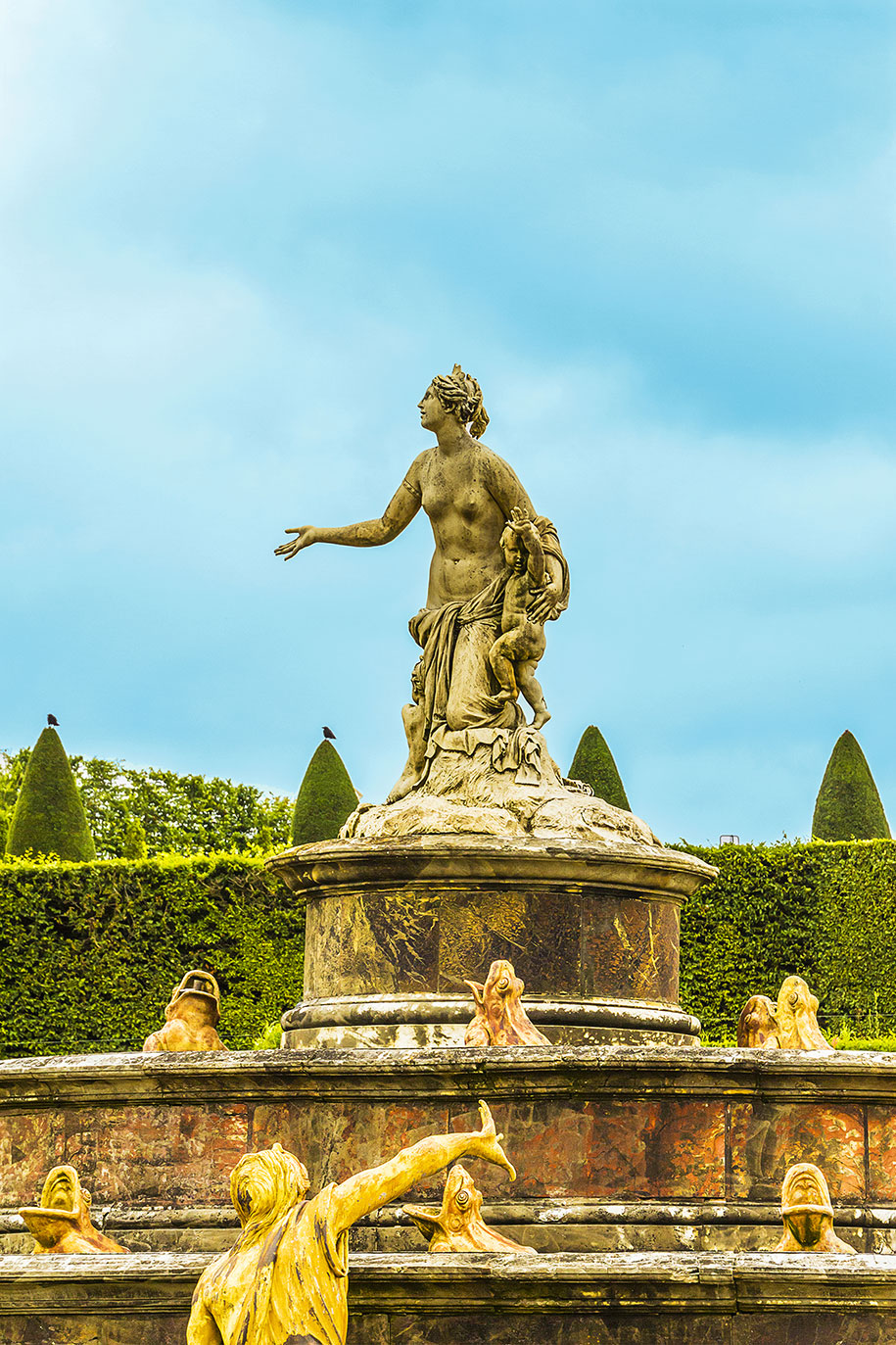 – 'Lantona Fountain', Palace of Versailles (Photography: Kiev Victor)
"Every object," says Gerard Vaughan, NGA's Director, "tells a story – evoking the lives, loves, taste and ideas of the kings, queens, mistresses and courtiers who live at Versailles through so many great moments in French history".
Steering through the various rooms, mouth agape, I stopped at a portrait by Élisabeth Louise Vigée Le Brun, terrified to familiarise myself with the face of its sitter – Marie Antoinette. Painted a mere six years before her execution, it is heartrending and magnificent. Her gaze commands all that lies out before her, accusatorially defying me to question the fripperies and extravagances that surround me.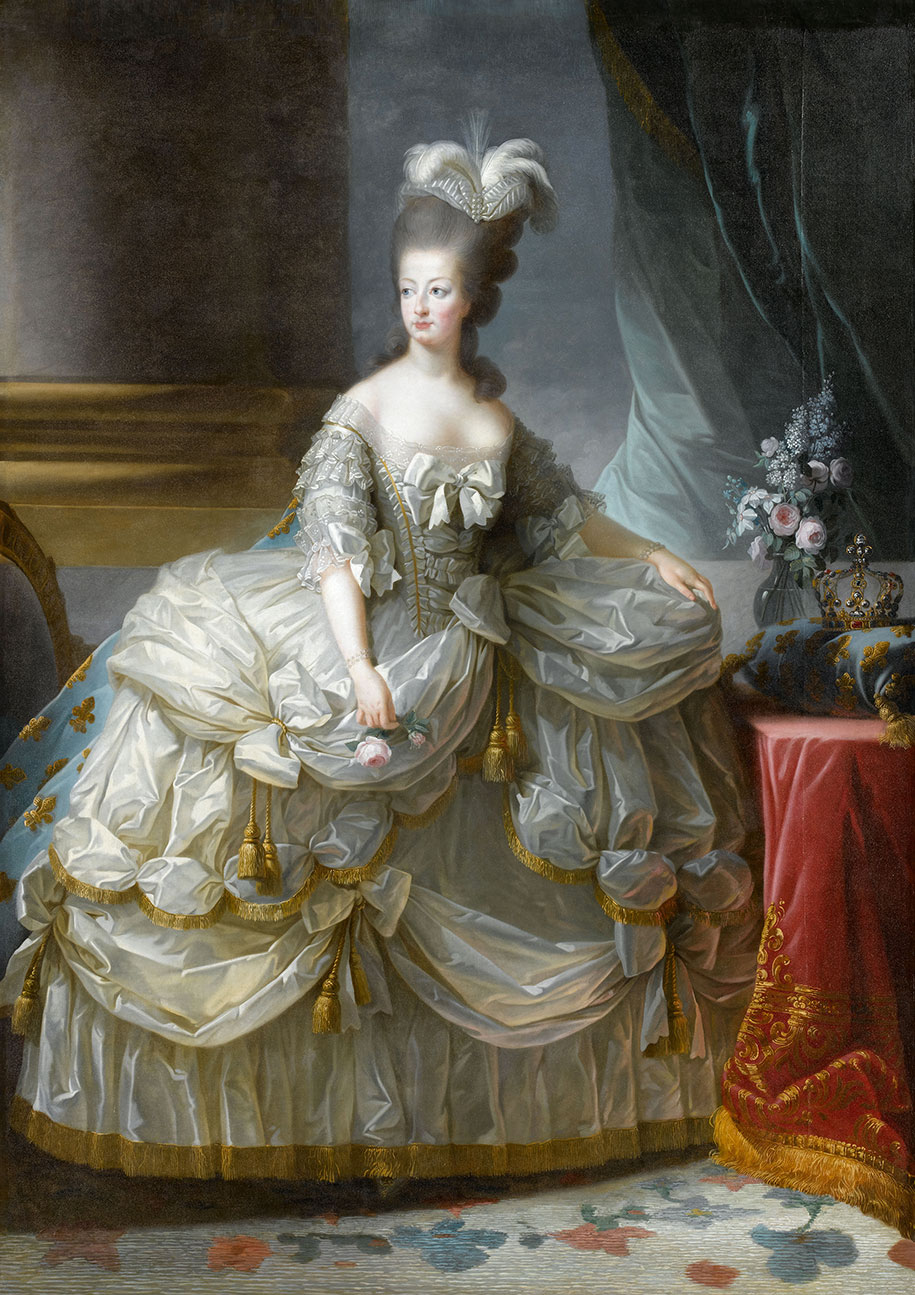 – 'Marie Antoinette' by Élisabeth Vigée Le Brun. (Courtesy Palace of Versailles)
And, I can't. I wouldn't dare. But, I don't know exactly why I hesitate to baulk or dismiss such profligate excesses of gold, silk, crystal, precious gems and marble. This world was famously cut short – these people, too. While the nation starved, they (apocryphally) gorged on cake from a golden fork.
And yet, looking into Marie Antoinette's eyes, I can't bring myself to condemn the irresponsibly unfeeling pomp of it all. This world may have needed to come to an end. But, glancing around the exhibition it is clear that its attitude has endured: the seductive, powerful romance of design.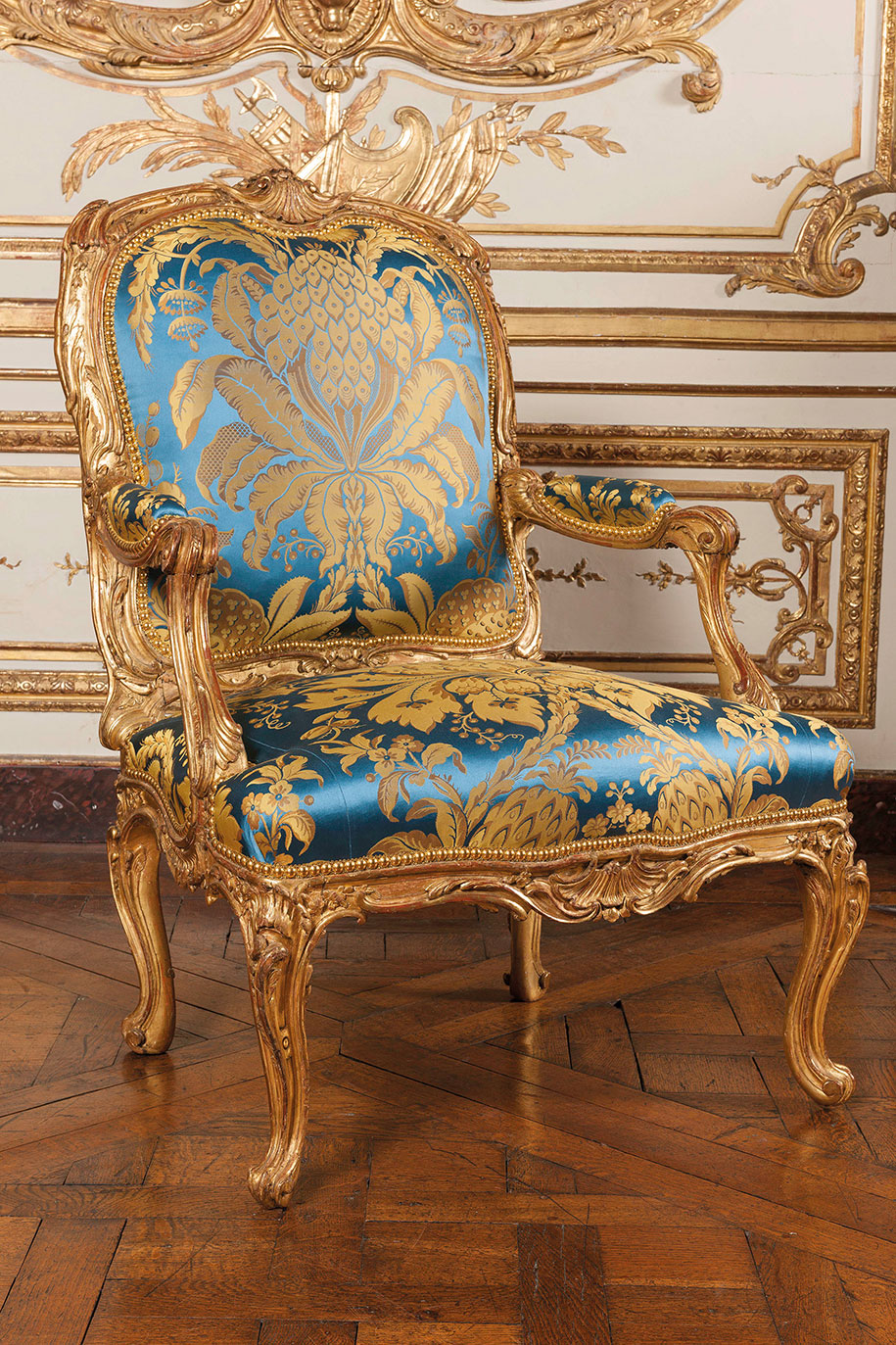 – Louis XIV Gilt Armchair (Courtesy of Palace of Versailles)
Yes, by the shore of 2017 Lake Burley-Griffin is a long way – over 355 years and more than 15,201 kilometres – from the obscure marshes where Louis XIV erected his vast, devastatingly glamorous fortress in 1662. But it's a lot closer to home than we might think.
As I leave Versailles and step back out into the Canberra rain I walk past a wall inscribed with quotations of our country's earliest settlers. Reading their words, I'm reminded of others. I am reminded of a single, broken line in one of Marie Antoinette's final letters.
"We had a beautiful dream. And that was all…"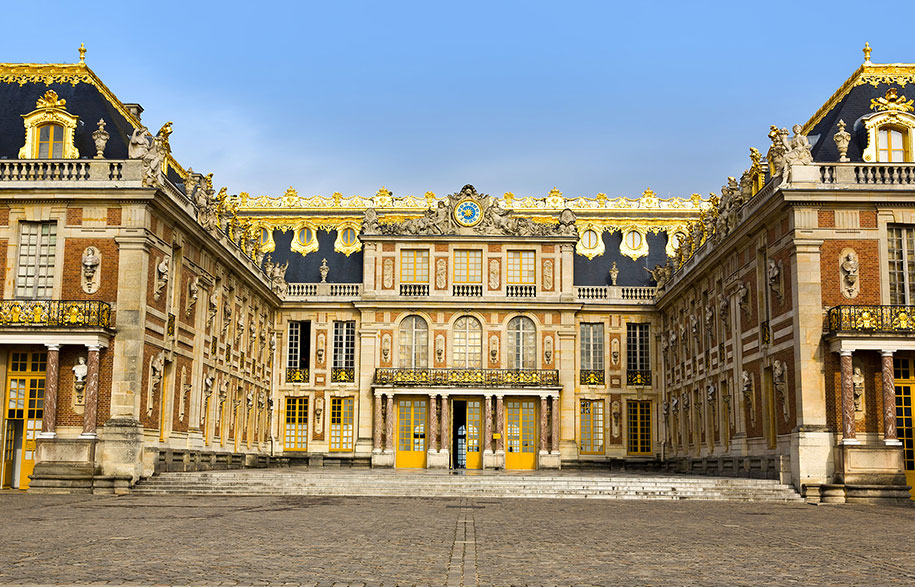 – Exterior, Palace of Versailles (Courtesy of the Palace) 
National Gallery of Australia
Versailles: Treasures from the Palace
Versailles: Treasures from the Palace is currently at the National Gallery of Australia until 17 April 2017.
Words by David Congram.
Previously published in McGrath Magazine 4.2.2017
---