As first prize for the Habitus 'Home' exhibition we are delighted to announce we are partnering with Olsen Irwin gallery and giving away a limited edition of Dr John Olsen's (A.O., O.B.E) 'Evolution' etching, courtesy of John Olsen and Australian Fine Art Editions.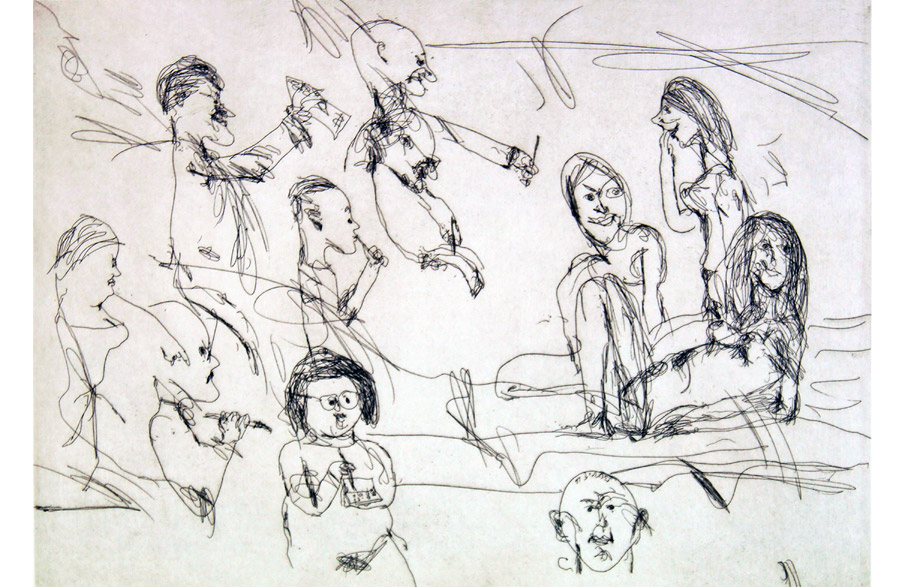 This print was made with master printmaker Michael Kempson, which encapsulates the players who are intimately involved in the making, creating and selling of drawing, painting, printmaking.
Olsen says of his work, "On the far left you can see the artist with brush in hand, his wife advising him as to an approach. A female water colourist who formerly painted in oils is at front, above her is a contemplative student readying to make a mark. Behind him is an art dealer flush with cash and a muse/painter sizes up the three 'fallen from grace' Graces. Completing the print is a conceptual artist who stares at us as he ruminates over his future realisations."
For second place we have a thematically highly apt prize: the Concrete House Ring by Melbourne blogger and designer Linda Bennett of archi-ninja.com.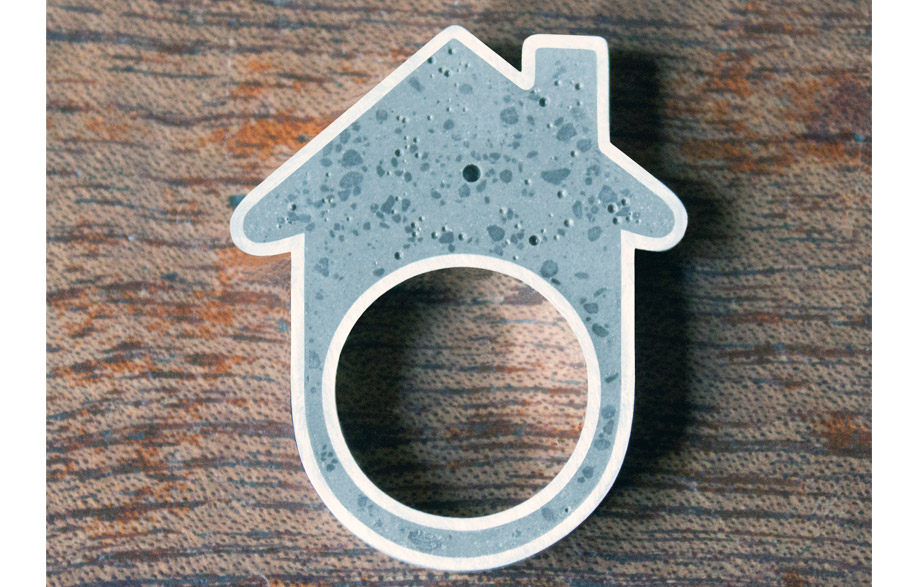 Concrete House Ring is an elegant, audacious piece of jewellery composed of a hand-casted concrete and resin composite moulded within a sterling silver, satin finish inner and outer piece. The icon of the house enunciates the memory of home, where families grow and contract, habitual routines are developed, and our notions of safety and placemaking are formed.
The Segment Shade by Philip Cuttance from Resident is a ceramic Pendant light made up of 11 different faces, each bandsaw cut on a different angle to reveal a distinctive horizontal texture. This shade is made from pure White China Clay, sourced from Matauri Bay, New Zealand.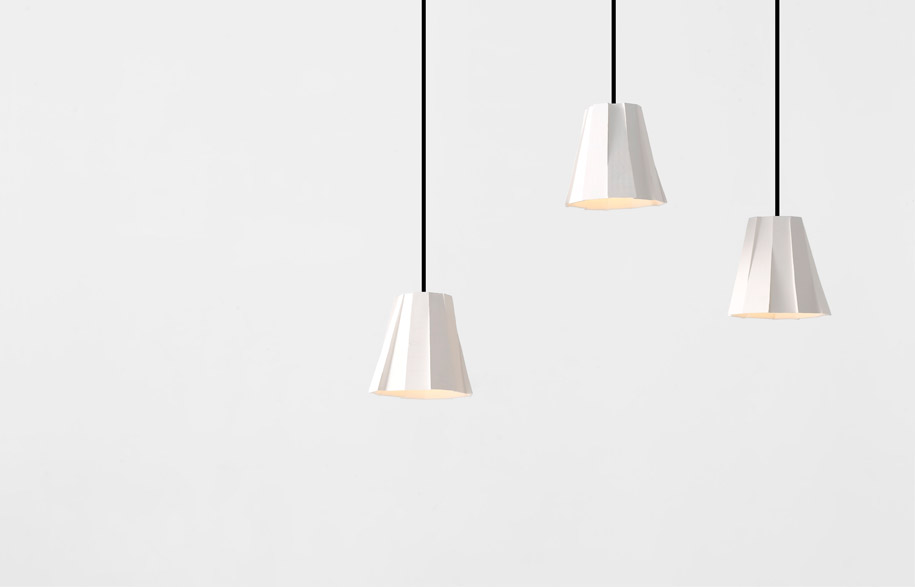 We are also offering 3×1-year subscriptions to Habitus Magazine as Special Commendation prizes, and we still have more prizes to announce!
Enter now for your chance to be exhibited at the Habitus Pavilion over Sydney Indesign ad win fabulous prizes!
For more information information visit habitusliving.com/connect/what-does-home-mean-to-you, or enter directly here.
The Habitus 'Home' exhibition will be on display in the Habitus space at the Galleria throughout Sydney Indesign, from August 15-17.
To see the exhibition and participate in the full range of Sydney Indesign exhibits and events register here.  
---