What is the most important thing in any good residential kitchen design?
Functionality is a priority in terms of collaborating with clients to figure out how they want to use the kitchen and how their family likes to interact with the space. It's about understanding the hierarchy of activities and creating an outcome that marries all of them together with ease and visual appeal.
How did you arrive at the concept for Treetop House's kitchen?
The clients were very excited about the next chapter in their lives and had reached that point where they were yearning for a home that's a bit more sophisticated. They love entertaining and it was important their new home feel very modern and that it be a lively space, but also one that's quite minimal. Our challenge was to ensure it was pared back yet still has that warmth of craftsmanship and sense of tactility to it.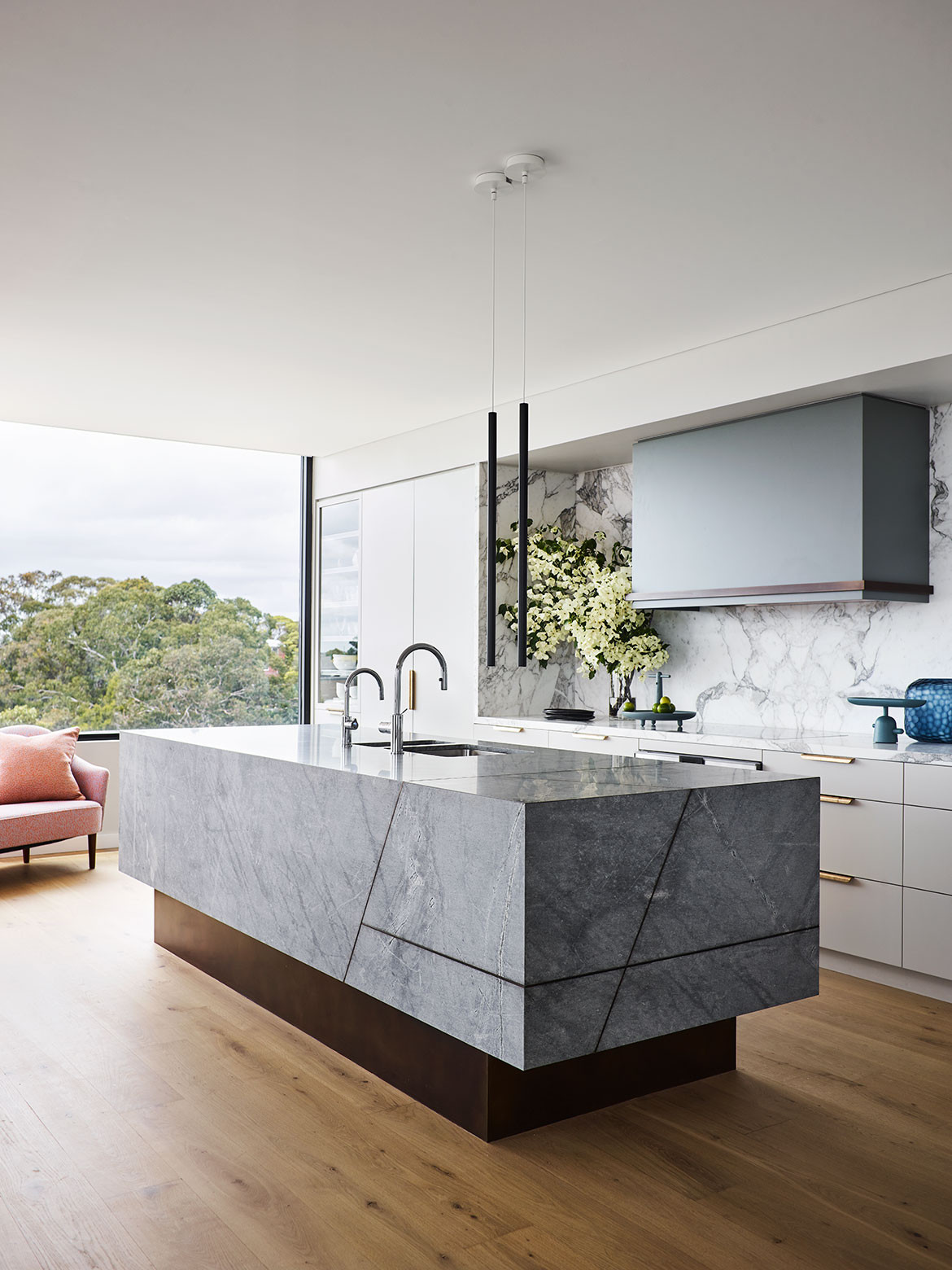 Is there a particular design philosophy that informed this kitchen's materiality?
From the project's outset, we wanted to use a lot of stone in the kitchen and for the island bench to feel very sculptural. The clients loved the idea of having something so monolithic in the kitchen; it really is a joy to behold and something you find yourself drawn to when you're in the space. It also provides a nice colour balance, with the stone's greens and blues offsetting the soft pink used elsewhere in the home.
Do you favour open plan living areas that incorporate the kitchen or a design that separates the kitchen from the lounge and dining areas?
This is always so project specific, which is how we like to design. We like to imagine ourselves as the clients, think about what's important to them and how they're going to enjoy the space. In Australia the open plan feels like the right layout to most people. I think it has something to do with the climate, especially in a place like Sydney where it's warm most of the time, making an open plan all the more pleasing. Having said that, there does seem to be a shift towards more separate spaces and ensuring there's a sense of intimacy to these spaces. There's a current feeling that people want a casual eating area in the kitchen and then another more formal space as well.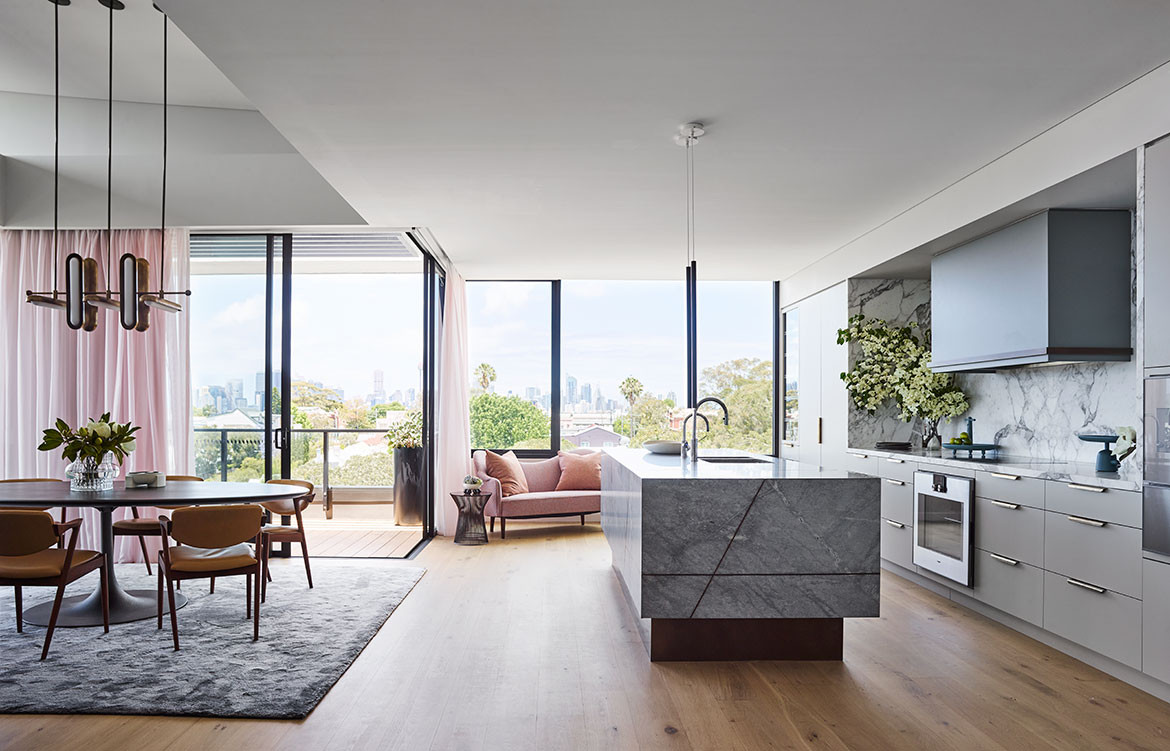 Are we seeing increased demand for bespoke fixtures and fittings in the kitchen?
There's definitely a move away from the cold white kitchen into something that has more warmth. Clients are wanting a space that's personalised and artisanal elements are a big part of that. In Treetop House's kitchen, for example, the handles were designed by Sydney designer Henry Wilson. They have a tumbled finish, which means lots of lovely surface pitting and as they age, each one will darken where it's untouched and remain glossy and bright in the places that receive lots of wear.
What do you think the trend in kitchen design will be for 2019?
The kitchen's always been a communal space and we're definitely noticing this sense of everyone becoming more involved in kitchen activities. Food is becoming more of a social communication and this impacts how people occupy and use the kitchen. So, we'll be seeing more family members weigh in on how it should be designed. It's such an important space in terms of community and to be able to reflect that is essential. As I mentioned previously, we'll also be seeing more handmade elements in the kitchen, and a richness in materiality and colour, evoking a sense that the space is being lived in.
Arent&Pyke
arentpyke.com
Photography by Anson Smart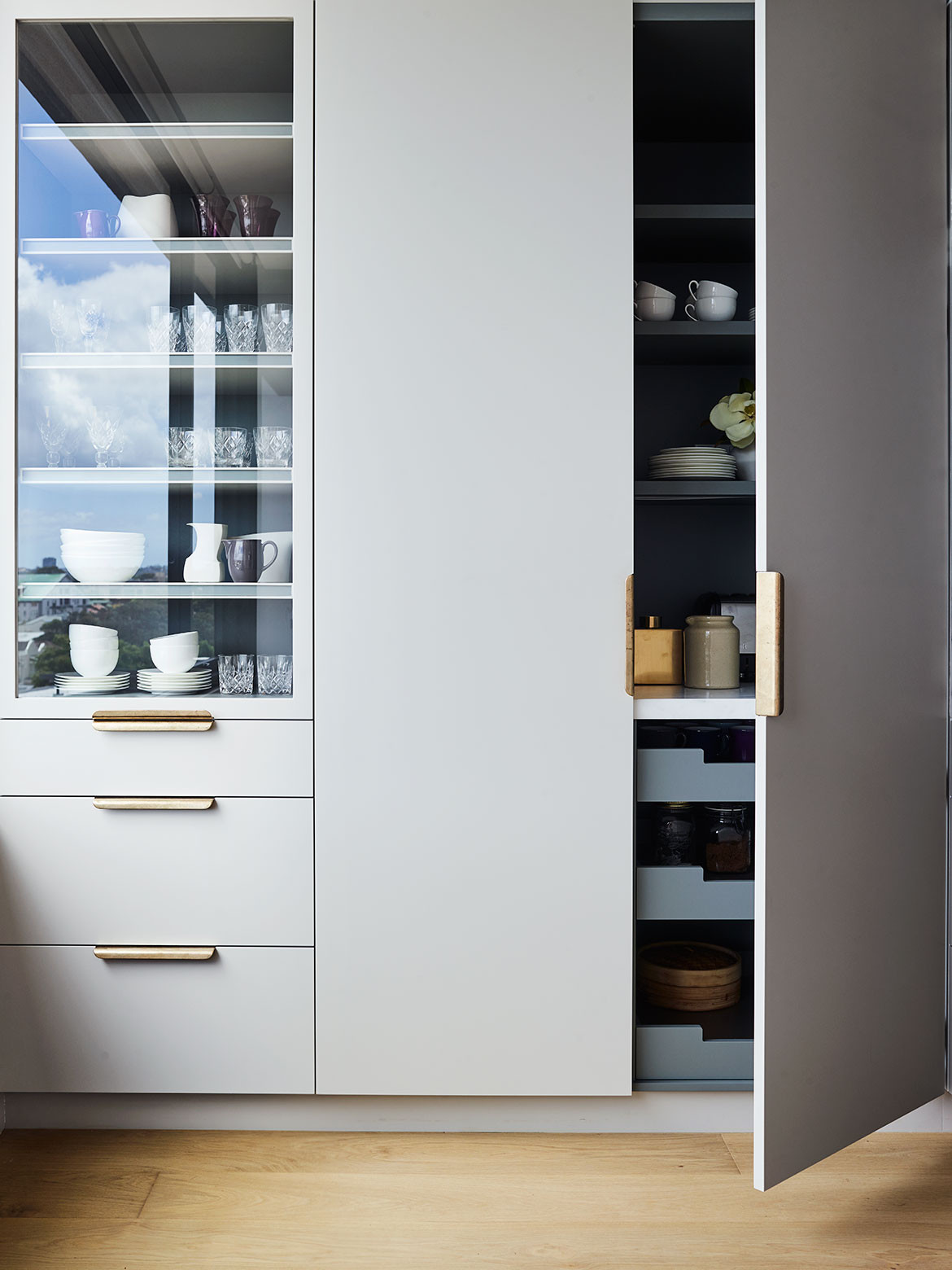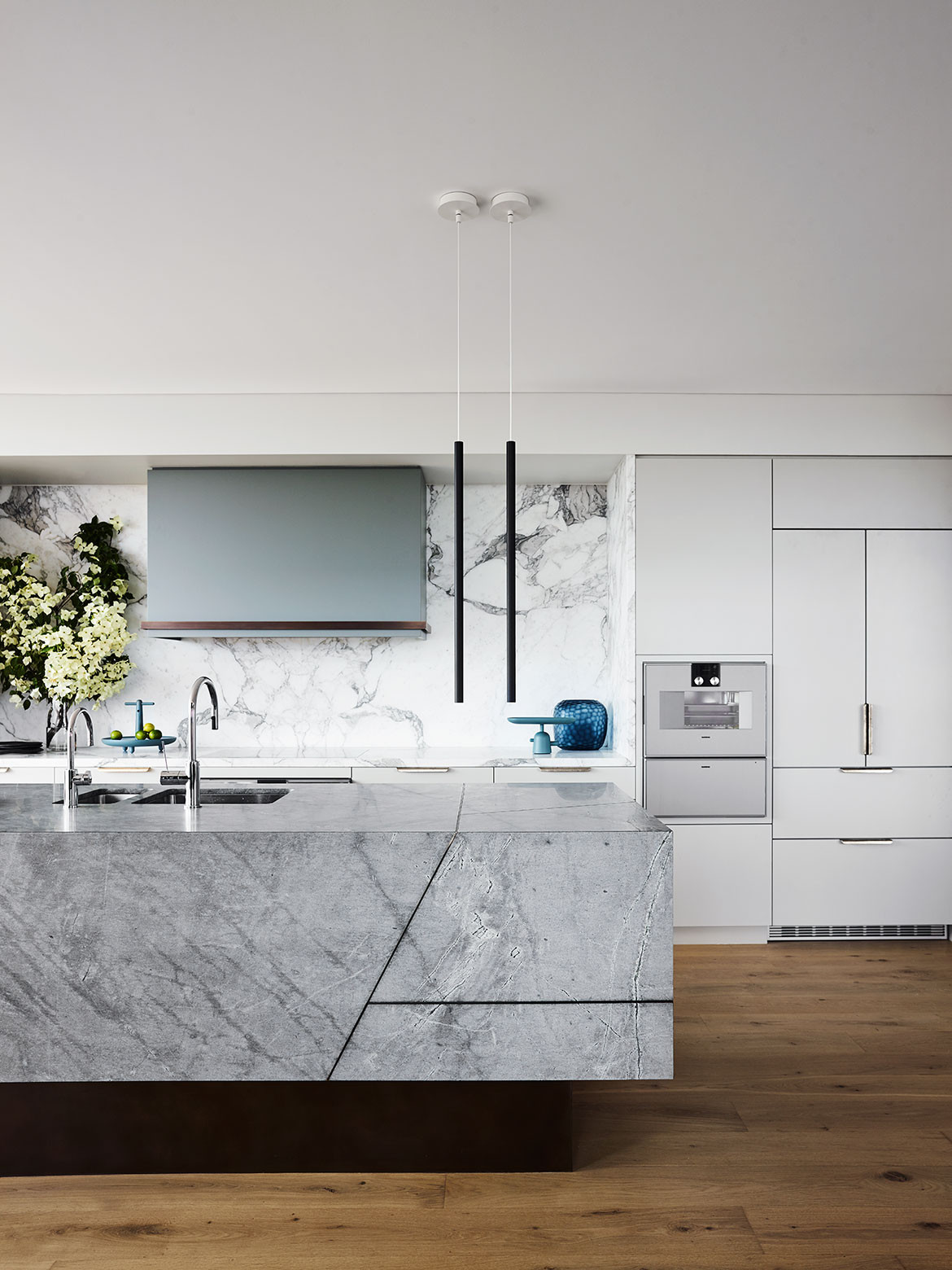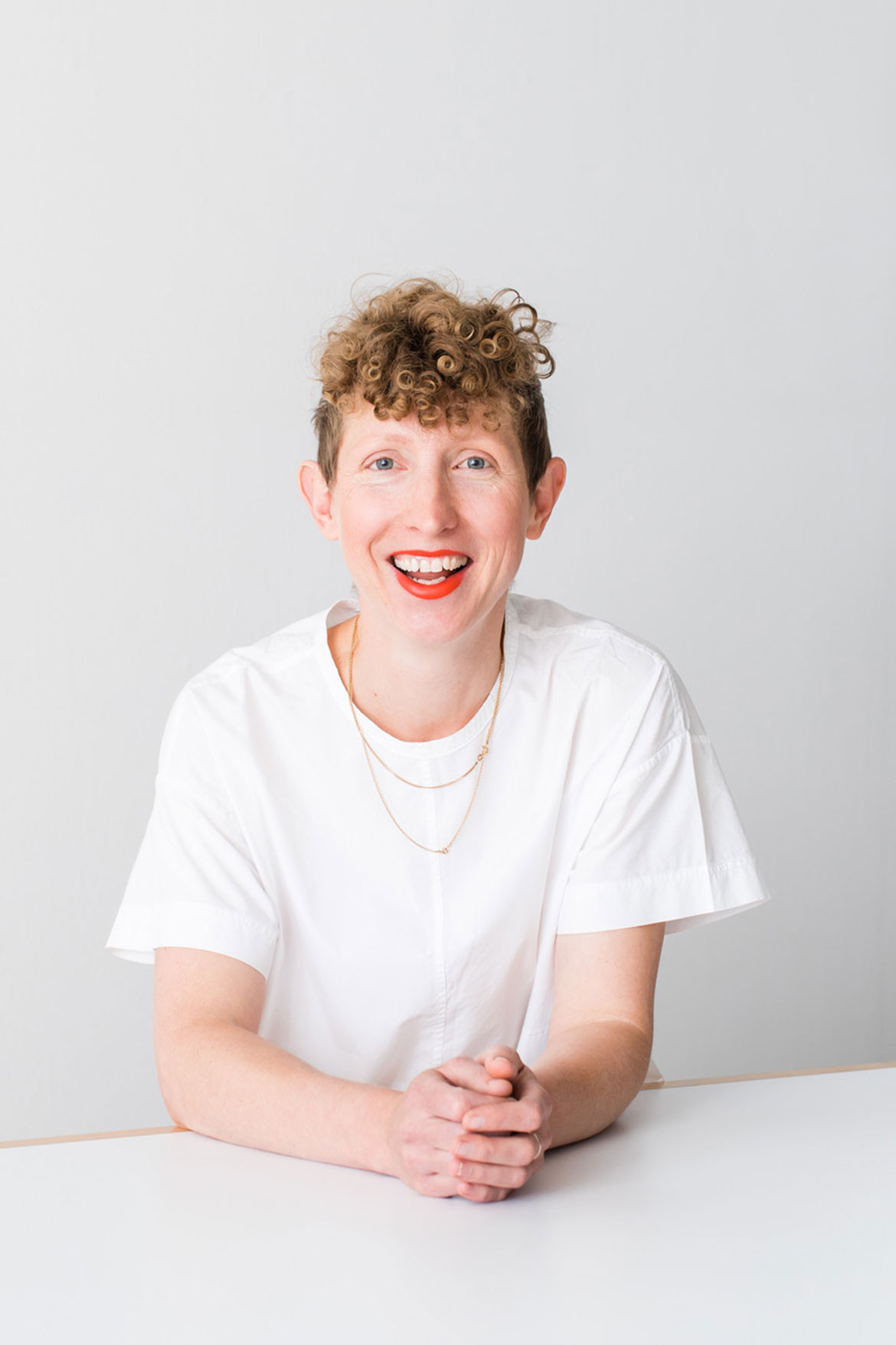 Tags: arent and pyke, Bespoke Design, custom, Genevieve Hromas, hardware, henry wilson, kitchen design. kitchen of the future, stone
---