The fourth Art Month Sydney festival runs from 1– 24 March 2013, bringing together exhibitions in commercial galleries, artist-run spaces and public art galleries across the city including a world-class line-up of Australian and international artists.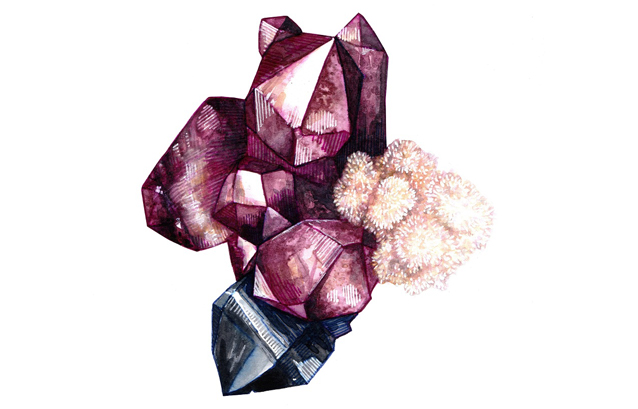 Christie Torrington – meteorite impacted with candy floss
Building on the success of the inaugural event in 2010, Art Month 2013 is designed to engage newcomers and existing art lovers with a unique calendar of special events including tours, creative workshops, art bars and late night gallery openings. Art Month 2013 celebrates the talent, innovation and excellence of contemporary artists creating work in our city. Step into a gallery and be inspired, provoked, outraged or delighted by what's inside.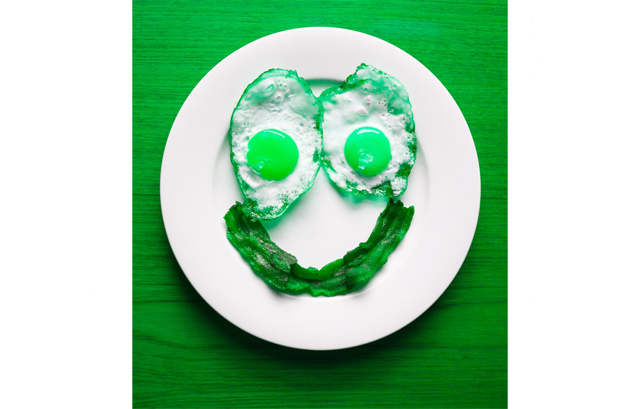 Grant Stevens – Sonny Em
Of particular interest to us are a series of events exploring the interplay between art, architecture and design:
The Unity of Art and Life, a group show curated by Dr Mark Stiles, invited eight Sydney artists and designers to show new work in a tribute to Walter Burley Griffin and Marion Mahony Griffin, marking the centenary of their arrival in Australia in 1913.
21 March – 7 April at Incinerator Art Space
Mike Hewson's Polymorphia opens up a dialogue between art and architecture by questioning the nature of our relationship to civic spaces. Hewson is currently working on large-scale digital print installations on structures destined for demolition in the cordoned red-zone of Christchurch's CBD and recently held a residency with the Sydney Harbour Foreshore Authority.
20 February – 9 March at Firstdraft Gallery
Nicholas Fintan's Marrickville Paintings is a series of paintings and works on paper begun in 2009. "When I moved to Marrickville I started to use the local landscape as subject matter for my work" says Fintan of his work, "Marrickville's unique combination of urban, suburban and industrial architecture was a rich source to explore the fundamental issues of depiction that inform my work. In this series the landscape is abstracted and compressed into geometric forms and in the later works local plant life was added as an organic form to juxtapose this geometry."
21 March – 31 March Chrissie Cotter Gallery
Art Month 2013 is curated by Co-Artistic Directors Penelope Benton and Alexandra Clapham. Established innovators in Sydney's emerging art scene, Benton and Clapham share a deep understanding of art and creativity with experience both as working artists and curators. They bring a fresh perspective and youthful vision to Art Month, presenting a program which engages all the senses. Audiences are invited to See, Hear, Collect, Play and Explore contemporary in new and interesting settings and involving leading artists, curators, gallerists and collectors from across Australia.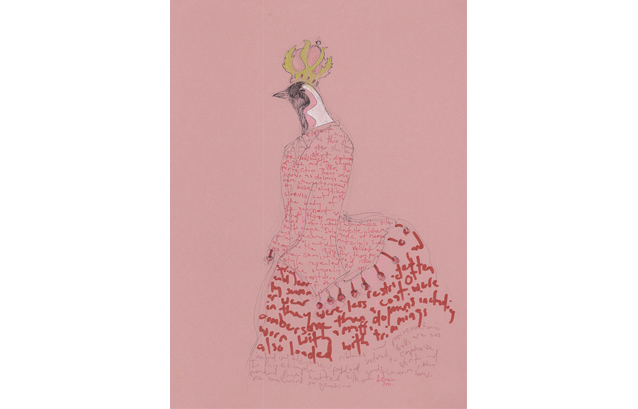 Andrew Ensor – Wear your words with pride
'We hope to open new worlds and experiences for people within the exciting, compelling and vastly diverse range of contemporary art on view in Sydney. The 2013 program will be dynamic, participatory and above all inclusive. Art Month encourages Sydney-siders to experience contemporary art in a new way; everyone from regular gallery-goers to people who have never previously stepped foot inside a gallery can find something that interests them in this year's program.'
---