Hero Image: Shrink Lamp by Daast Design, Jugaad with Car Parts by Trent Jansen, ION 'O' Lights by Porcelain Bear & Pheasant and Pangolin Vitrine by Kate Rohde.
The outstanding work of 50 leading Australian designers and studios is currently on display in Parramatta, Sydney, as part of At Home: Modern Australian Design at Old Government House. Hosted by the National Trust and curated by David Clark, the exhibition is a considered and surprising look at domestic design across a 200-year period. Juxtaposing modern and contemporary furniture and objects with those from the early to mid 1800s, At Home draws attention to materials and craftsmanship and the evolution of furniture forms and types.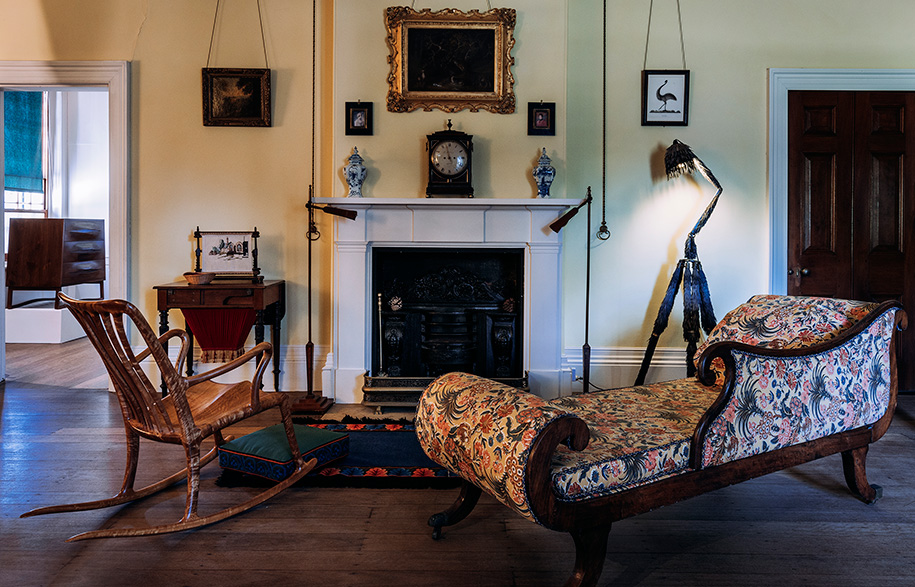 Julian Cabinet by Khai Liew, Signature Rocker by Tony Kenway & Broached Colonial Prickly Lamp by Lucy McRae.
Old Government House is Australia's oldest surviving public building and houses a collection of furniture produced during the colonial era by Australia's newly arrived convicts and cabinetmakers. The Late Georgian furniture, most made by copying imported pieces and catalogue models, was intended to impress and was positioned in public rooms to convey authority and relative grandeur, and in private rooms for family life and personal interests.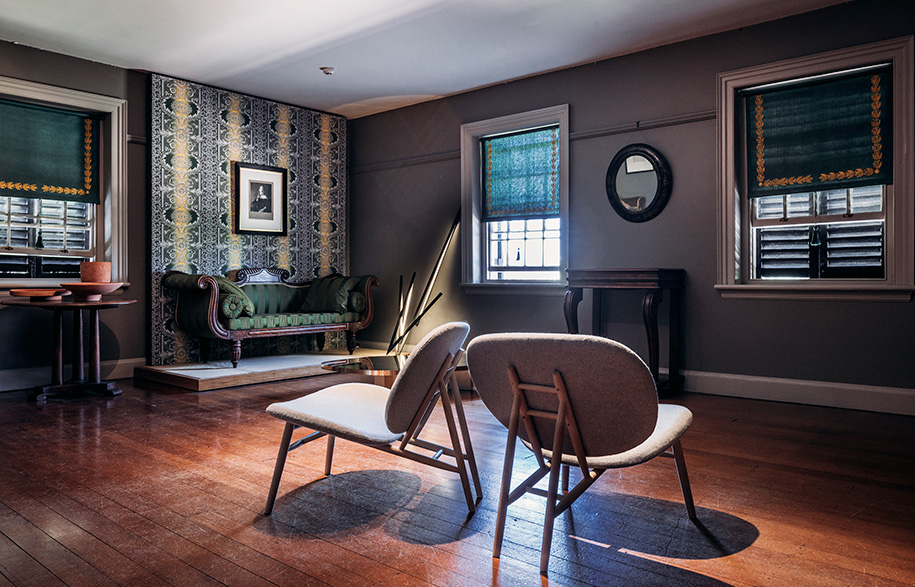 Jugaad with Pottery by Trent Jansen, Matisse Chairs by Frag Woodall, Don Coffee Table by Don Cameron & Sen Light by Liam Mugavin.

Clark has curated more than 60 modern objects throughout Old Government House, placing them for functional or formal resonance or to emphasise similarities and differences. In many cases they sit alongside their traditional counterparts: Adam Goodrum's colourful Stitch Chair (2008) is side by side with the red-upholstered dining chairs, and Tony Kenway's sinuous and fluid Signature Rocker (c.1988) is next to a graceful and curving chaise longue. In other cases they have replaced the originals: Goodrum's Broached Colonial Birdsmouth Table (2011) maintains the dining room's military flavour with colourful legs referencing the sailing masts that were vital for mobility and expansion, and Sarah King's imposing and masculine Carbon Wingback Chair (2009) is now in Governor Macquarie's office.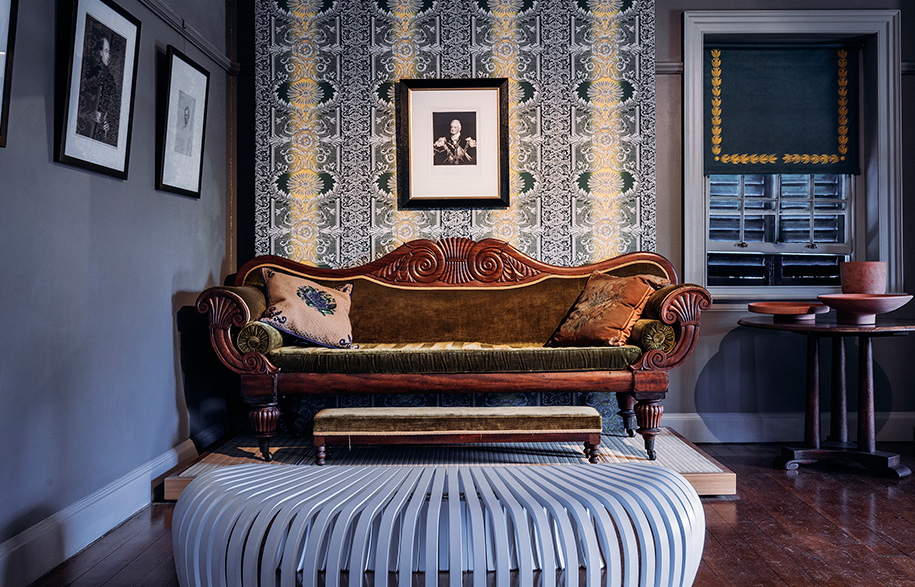 Ribs Bench by Stephan Lie & Jugaad with Pottery by Trent Jansen.
These pairings, plus many others, draw attention to lines, forms and details and cleverly establish a dialogue between old and new. Many of the modern pieces, such as Grant Featherston's Scape chair (c. 1960s, reissued 2016), appear right at home, while others couldn't be more different yet still find resonance. For example, the articulated fan-like form of Stefan Lie's Ribs Bench (1998) is perfectly echoed in the carved settee opposite, while Korban/Flaubert's Armour Screen (2012) is like an abstraction of the chequered floor.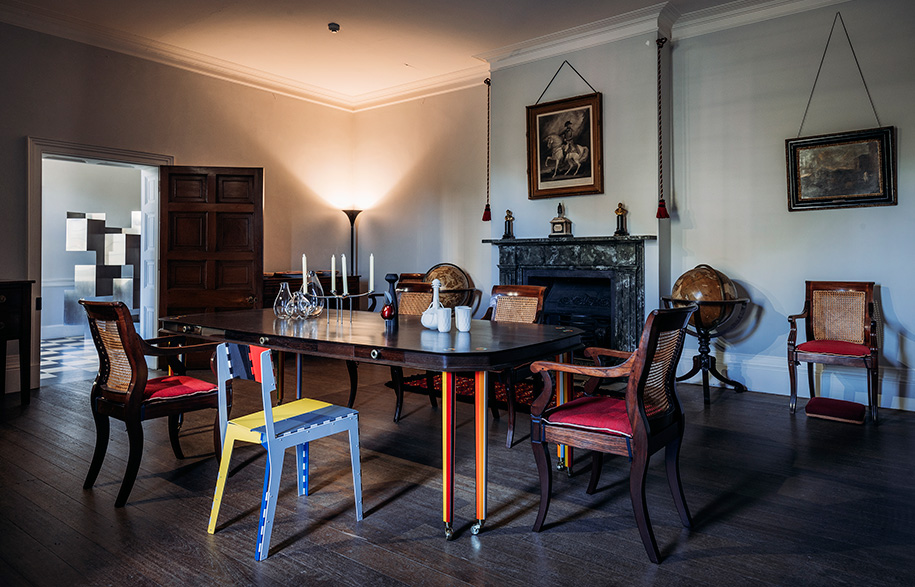 Broached Colonial Birdsmouth Table by Adam Goodrum, Stitch Chairs by Adam Goodrum, Three Decanters by Brian Hirst and Georgia De Maria, Advent Candelabra by Charles Wilson, Flute Pepper Grinder by Charles Wilson, Vessel by Robert Foster &  Waratah Decanter and Protea Cups by Lucien Henry and Vert Design.  

There is an exceedingly high level of craftsmanship across all objects although the resources they are made with vary greatly. While the original furniture is made from traditional materials and Australian timbers, the modern objects are composed of everything from recycled car parts, carbon fibre and aluminium to resin, sheet music, 3-D printed polymers and linoleum. Indeed, this contrast and diversity reveals how much the craftsmanship brings to the value of a piece rather than the material itself.
At Home is a showcase of past and present contemporary furniture design, and although these aren't pieces that most people typically lived with then or live with now, their selection and placement encourages visitors to consider how domestic design has evolved and what we do live with now and why.
At Home: Modern Australian Design
Old Government House, Parramatta
11 November 2016 – 22 January 2017
nationaltrust.org.au/event/at-home/
Words by Rebecca Gross.
Photography by Michael Wee.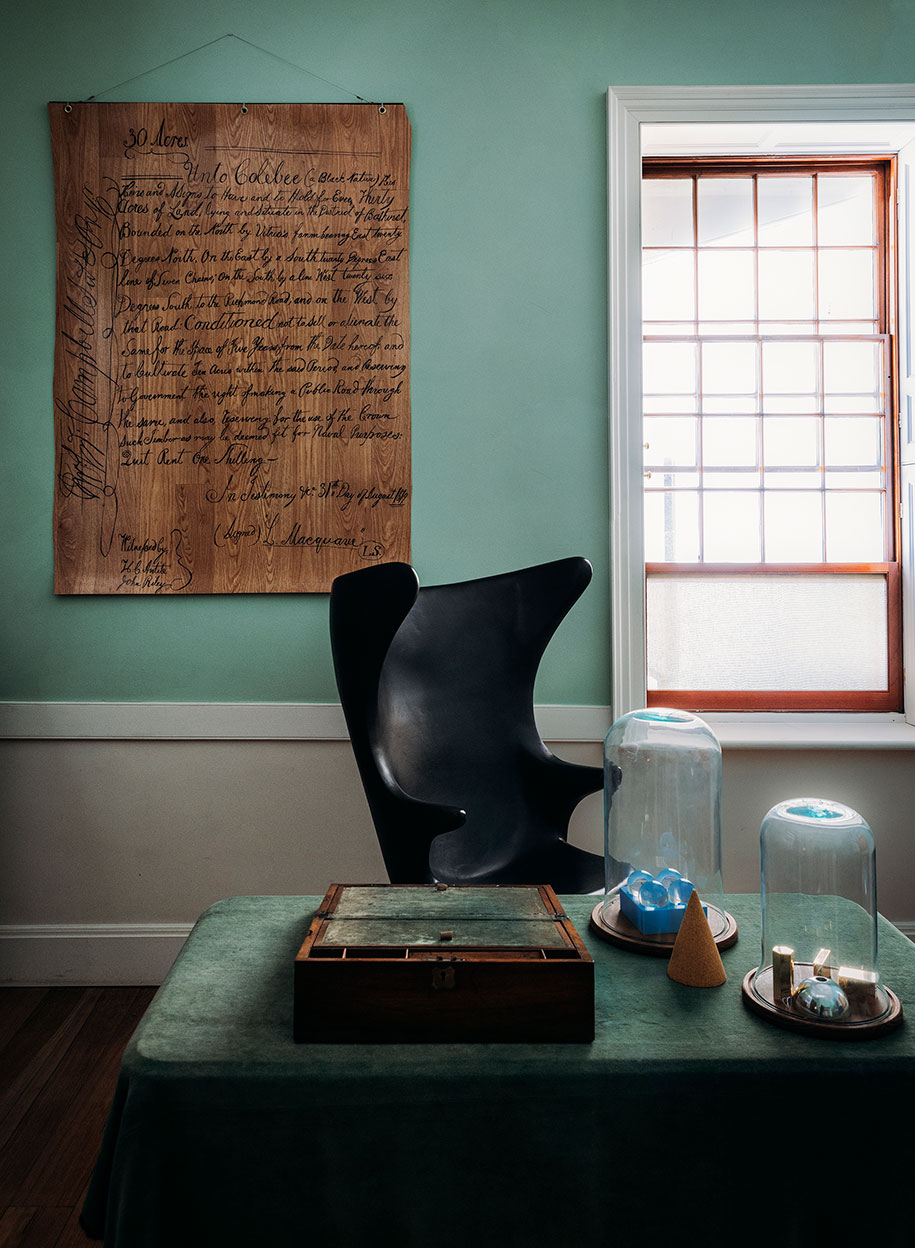 'The day a white man gave a black man (his) land' by Joan Ross, Carbon Wingback Chair by Sarah King & D E Desk Set by Daniel Emma.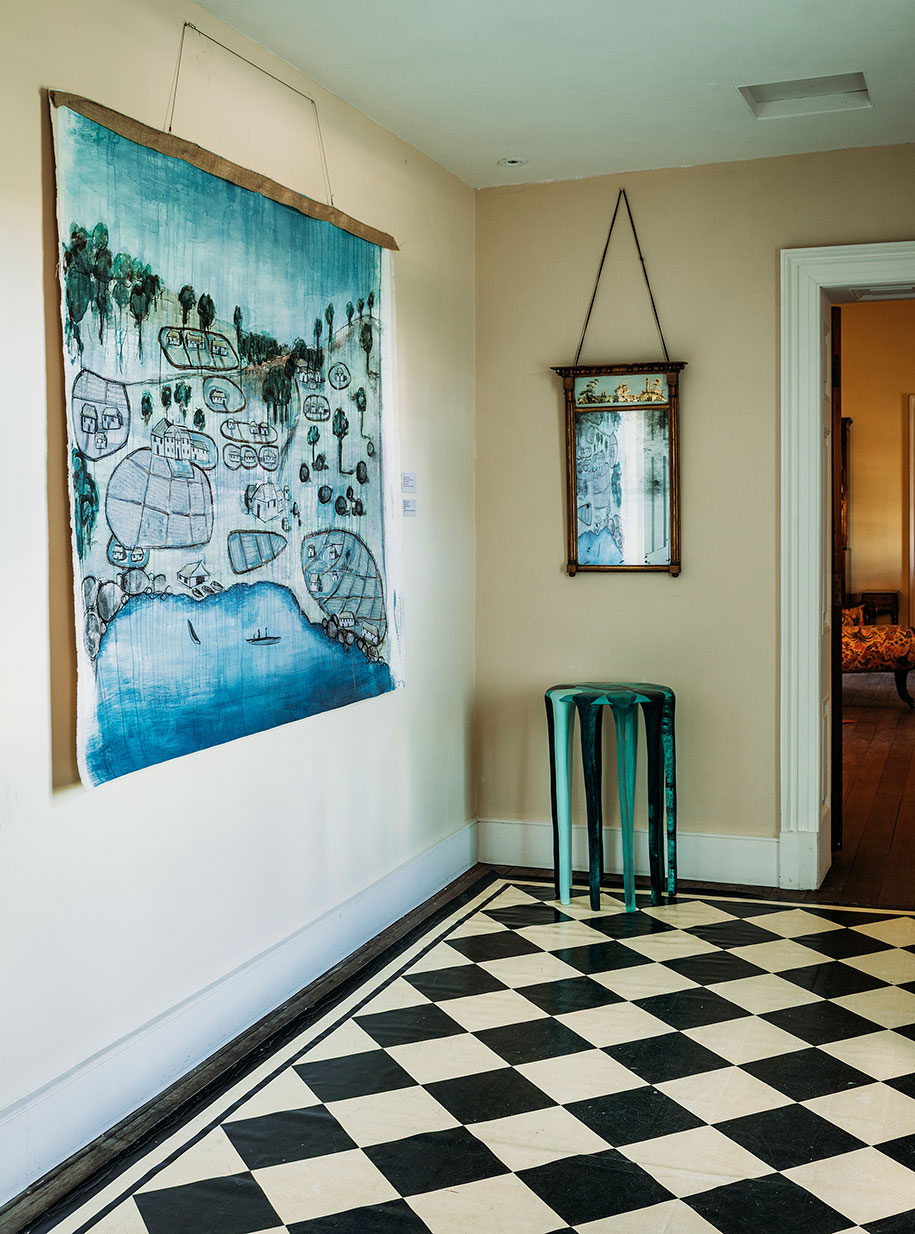 Liquid Moon Table by Louise Olsen for Dinosaur Designs, Toile artwork by Julie Paterson.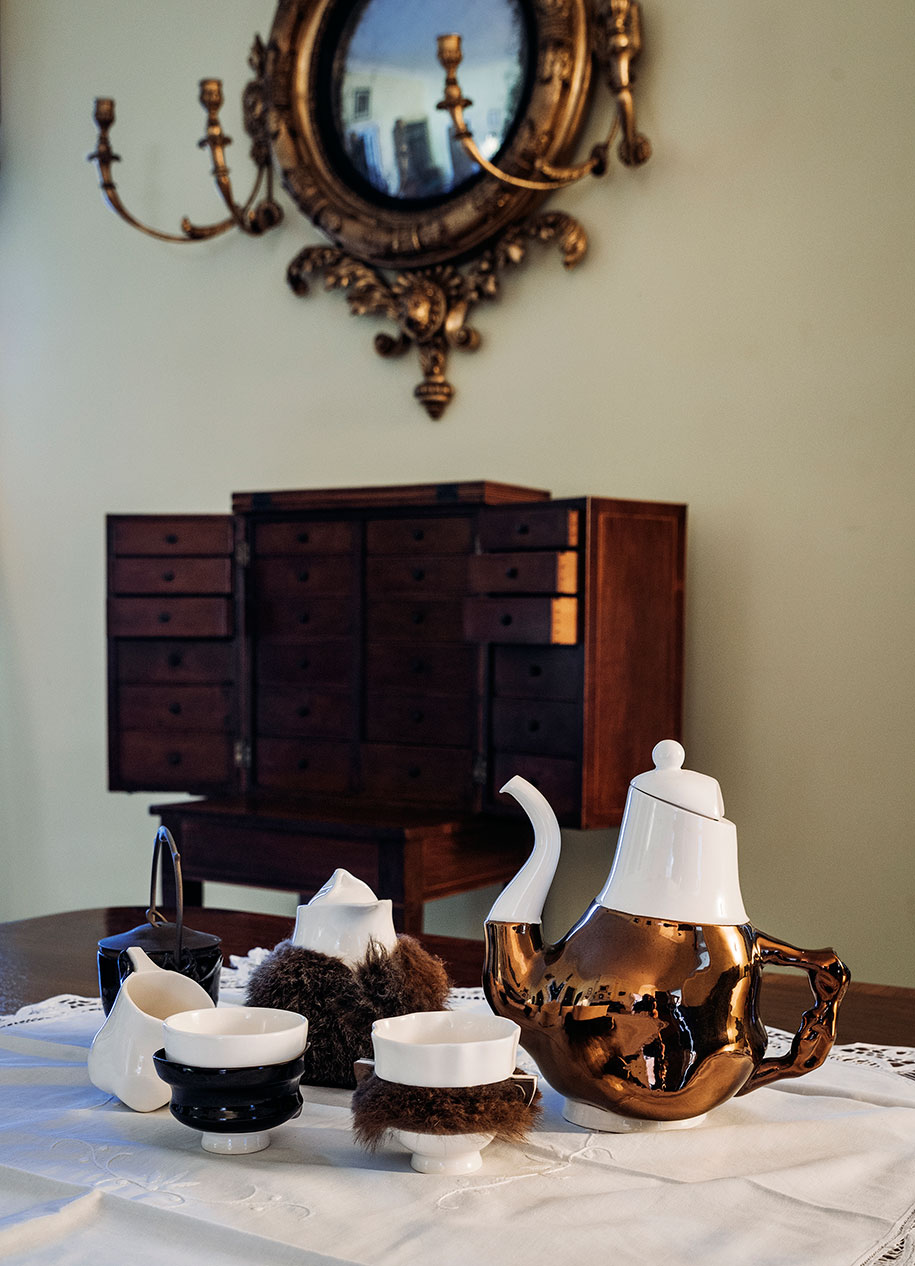 Broached Colonial Briggs Family Tea Service by Trent Jansen.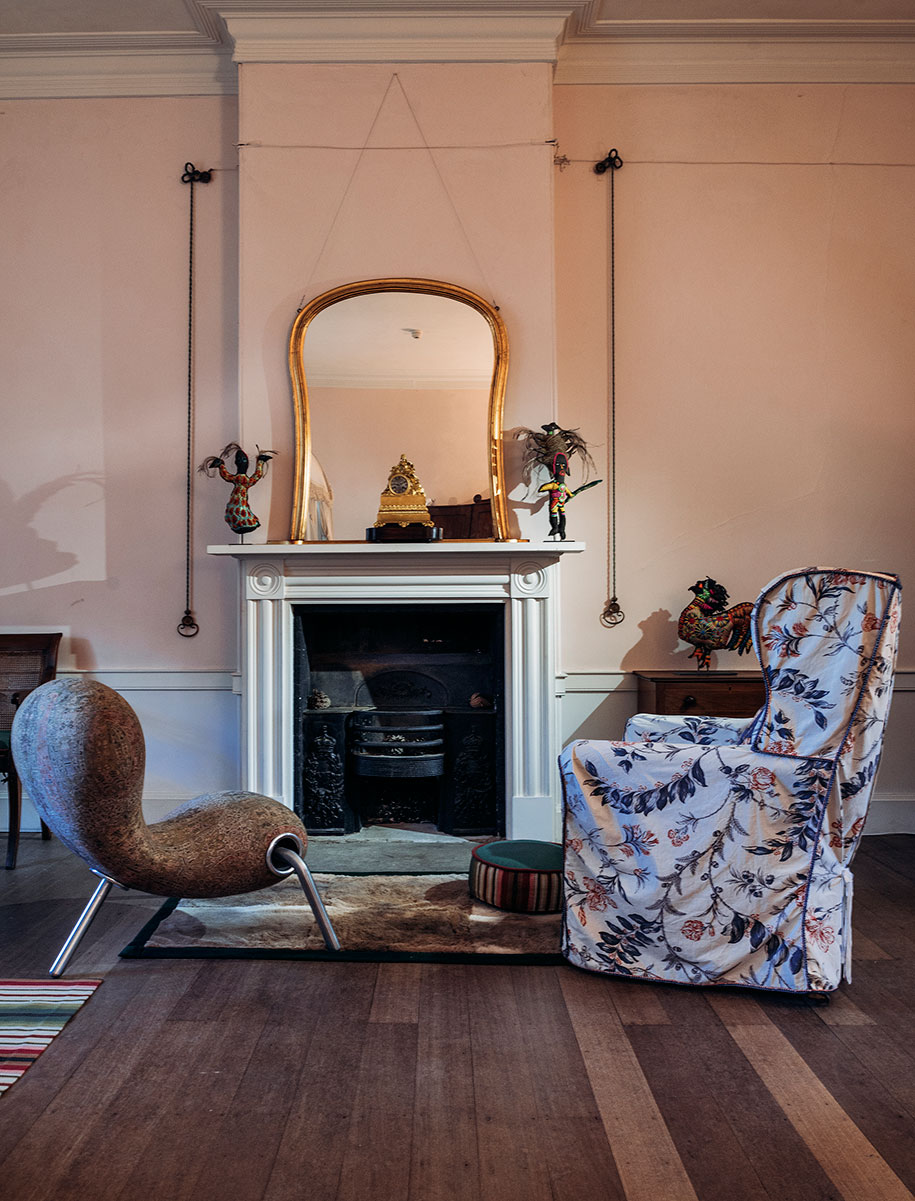 Embryo Chair by Marc Newson, Rooster by Roxanne Petrick, Girl with bird on head by Rhonda Sharpe & Woman and two birds by Dulcie Sharpe.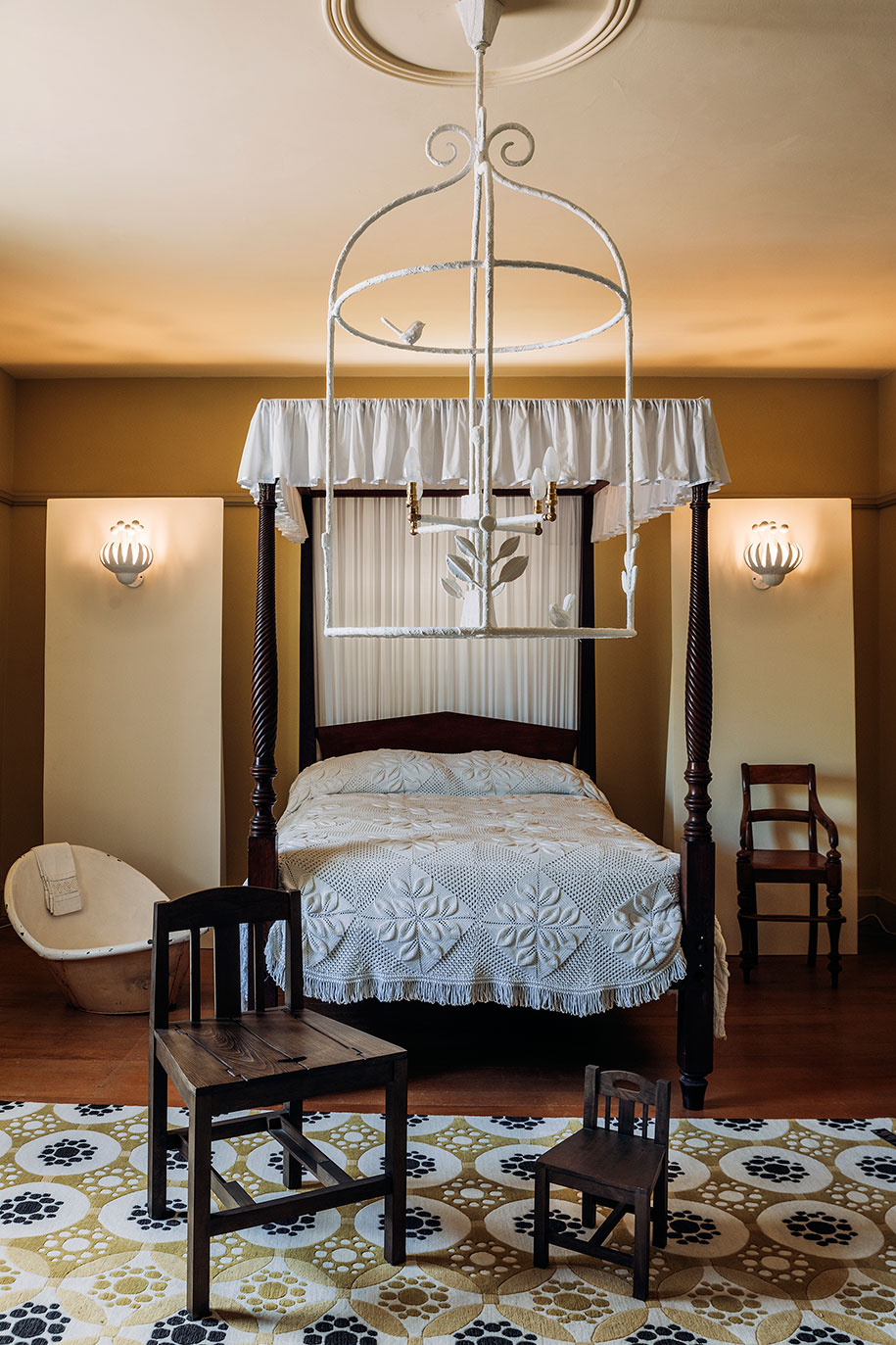 Pregnant Chair by Trent Jansen, Ball Wallflower Lights by Anna Charlesworth & Cage Pendant Light by Anna Charlesworth, Applique rug from Designer Rugs x Bernabeifreeman collaboration.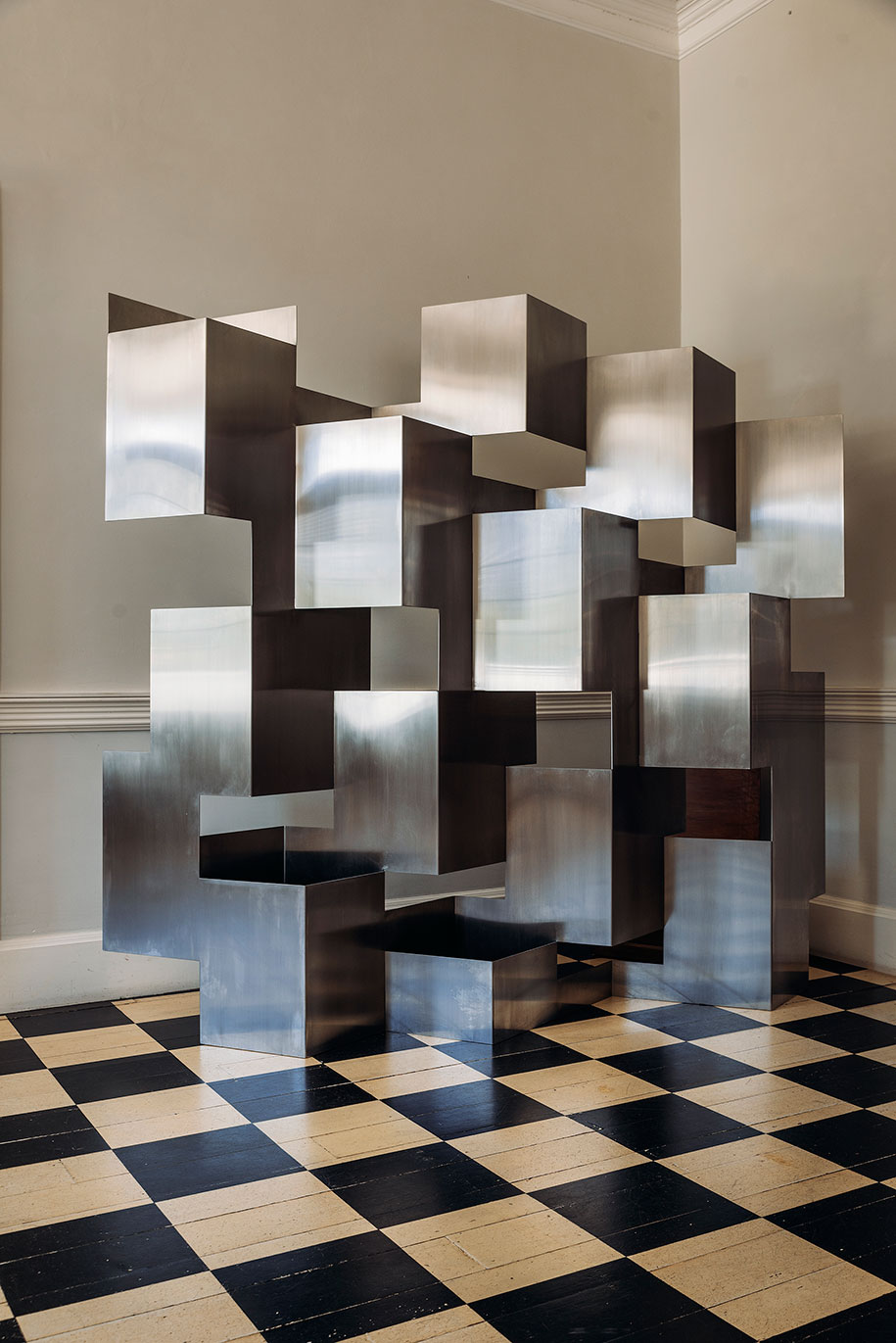 Armour Screen by Korban Flaubert.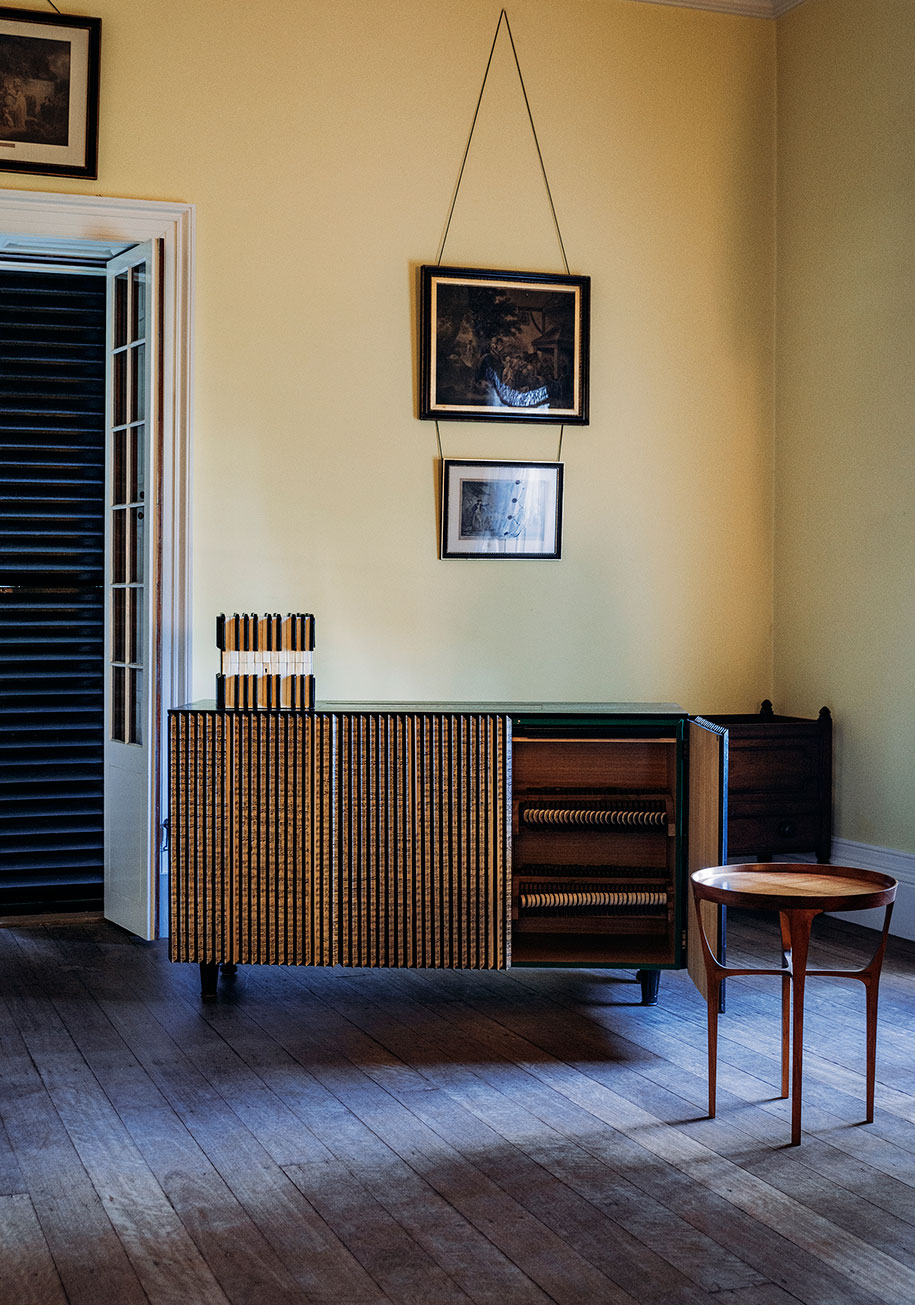 Broached Commissions Piano Credenza by Adam Goodrum & Government Side Table by Charles Wilson.

---