Over the last 4 years this young designer has travelled the globe, learning from the masters and honing his craft. Born in Beijing, raised in Perth and trained in Antwerp, Li can certainly profess to have a global outlook. Now based in London, Li is furthering his skills by attending the prestigious design college Central Saint Martins while working on new collections under his own name.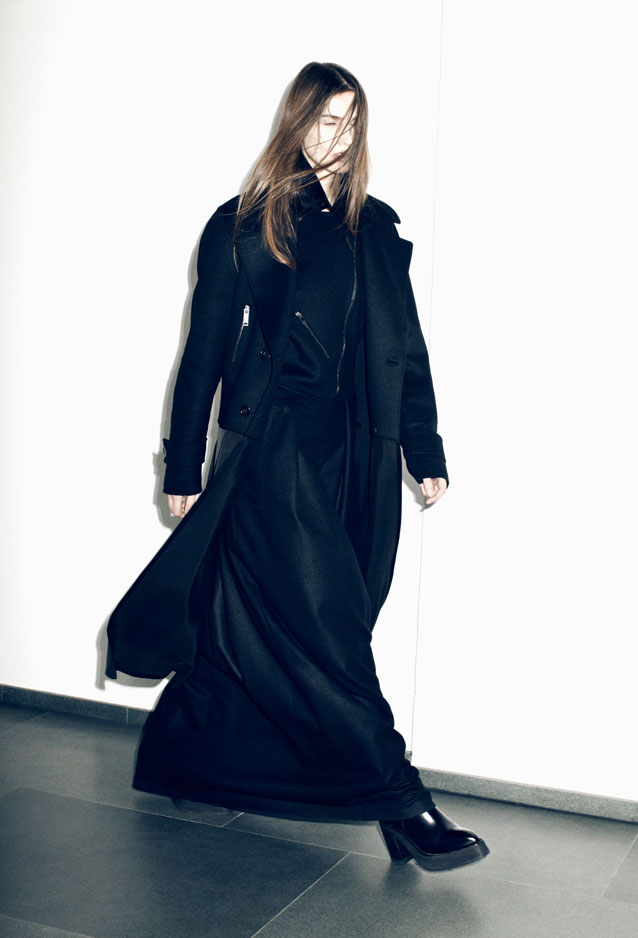 His recent debut Spring Summer 2012 collection Zero Hour was a resounding success.
Training under one of Belgium best designers Raf Simons (who was recently made Head Designer at Dior Homme), Li says he learnt the stock in trade under Simon's tutelage.
"I learned were to keep a cool head, and the ability to design on demand as the industry requires. You have three months to make a collection so you really have to be organized. It's a maturity, I guess, which I'm still crafting," says Li.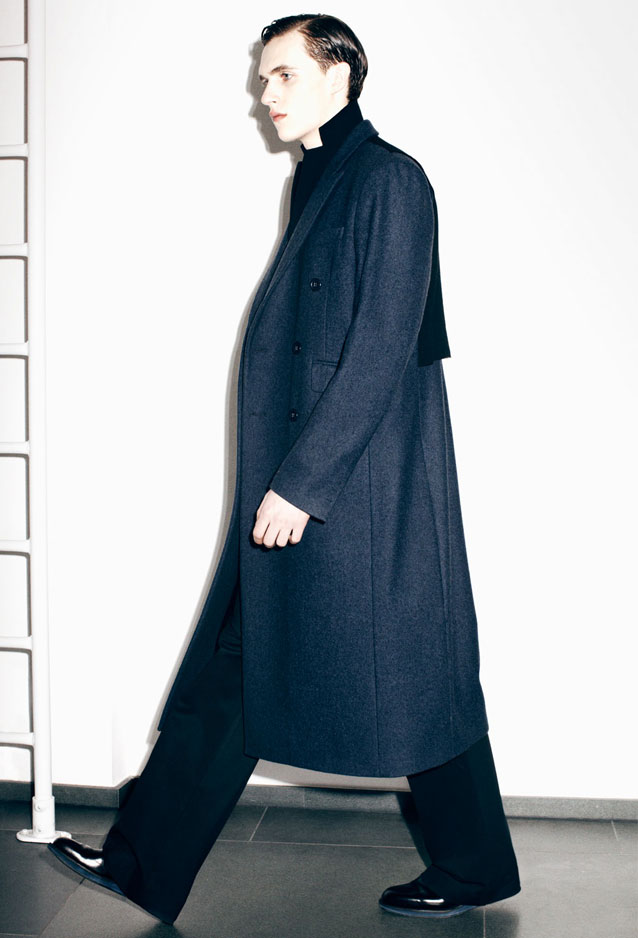 Lucky enough to have also interned with Gareth Pugh (another Central Saint Martins graduate who started out as a costume designer and trained under Rick Owens), Li's stint with Pugh taught him the merits of self-discipline.
"The biggest lesson at Pugh was work before glory – don't ever kid yourself that you're doing hard work, when you're not. If you're putting in the work, you'll get the payoff: even if it seems a long time coming. I know that probably sounds a bit parent-like of me, but I've seen it, and I do believe it," Li says.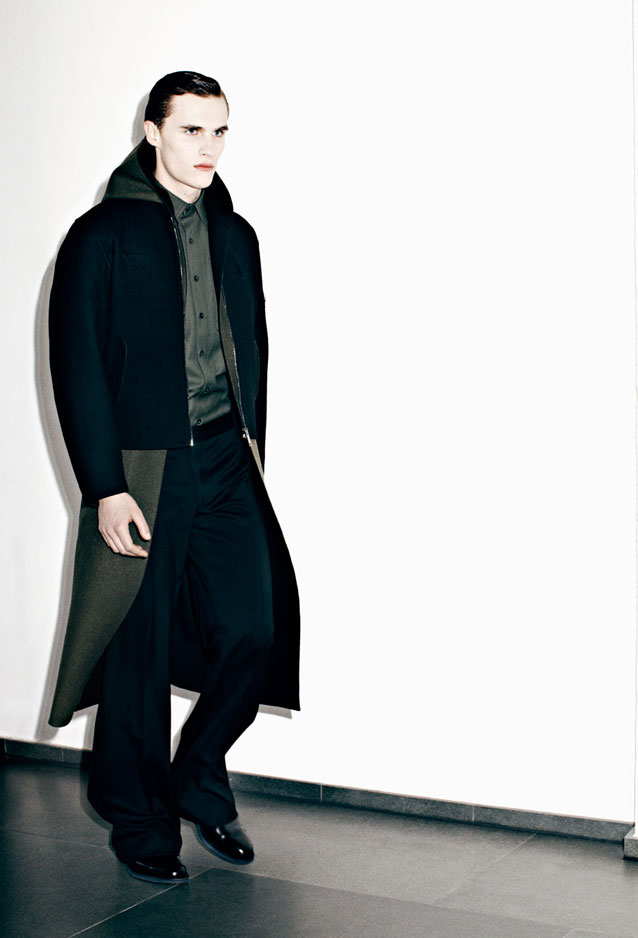 The latest collection from Li is his Autumn/Winter 2012 collection (pictured) which continues to reference 90's minimalism. It features the kind of razor sharp tailoring we associate with early Helmut Lang and shows Li's gift for couture-esque design.
"The '90s was the modern moment when people were freaking out about nylon and the future. I wanted to represent those things, but in a luxurious way."
"For me, a good designer is someone who proposes things at the right time," Li says. "That means having good knowledge of context—what's been and what's there right now—and then asking, 'What can I say right now that's interesting?'"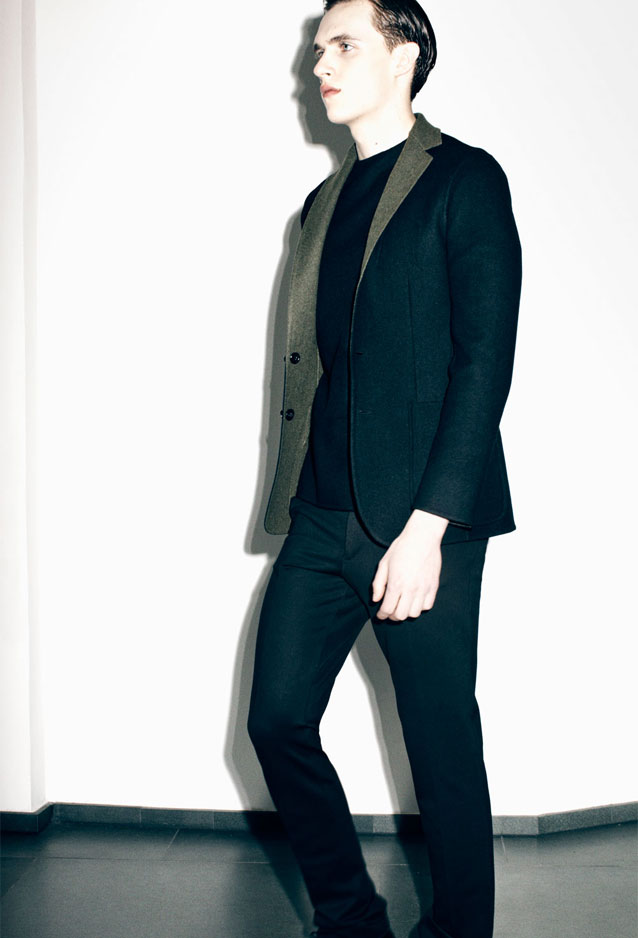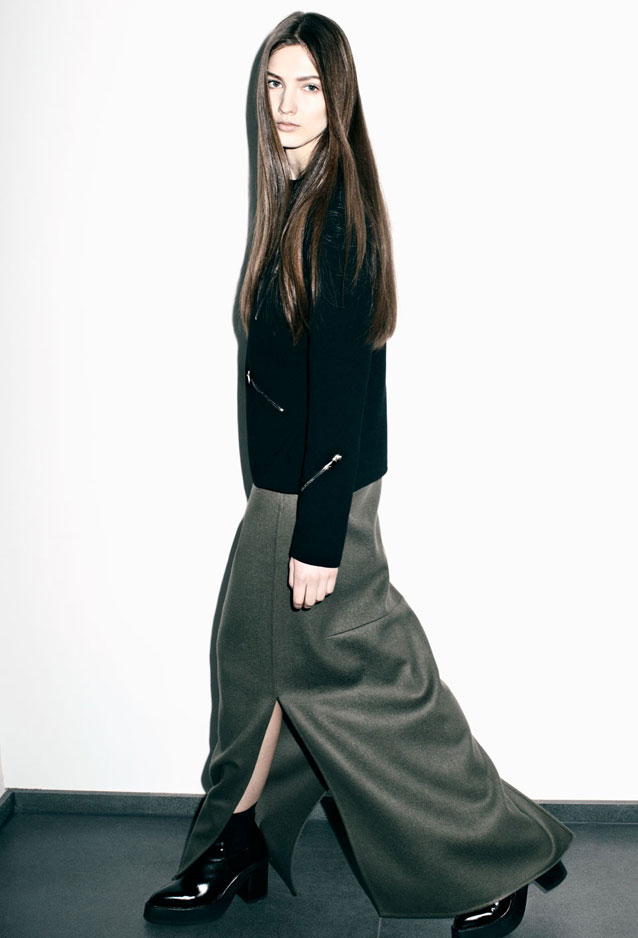 Li's collection is now stocked by Blake Chicago, Seoul's 10 Corso Como, and online at ln-cc.com. Yang Li's
tops retail from $1,095; trousers from $625 and jackets from $1,480.
Tags: Yang Li
---