Christine Francis' resulting photographs, shot on a Rolleiflex camera, explores the texture and depth of light in a series of images of unique and sometimes surreal environments. The majority of the landscapes featured in America: En Route were actually never destinations in themselves, but discovered en route to somewhere else.
Ashley Tucker chats to Christine about her latest solo exhibition, America: En Route running 14-17 April at The Grey Area Gallery, Collingwood.
Can you with me a little bit about your background?
I was the child always pushing for more slide nights. I first fell in love with photography looking at the classic old prints and slides from my family's albums and slide magazines. I remember amazing hand-­coloured photographs; portraits of my mother, resembling film stills. There was a beautiful softness and depth to the images. Photography was a craft.
I spent countless hours hand­printing black and white photos in the highschool darkroom and when it came to studying photography at university, I took my first opportunity and moved from Adelaide to Sydney. After graduating, I headed to Melbourne to explore it's diversity in architecture/interiors and have worked here ever since. Looking back, I've always moved where photographic opportunities are.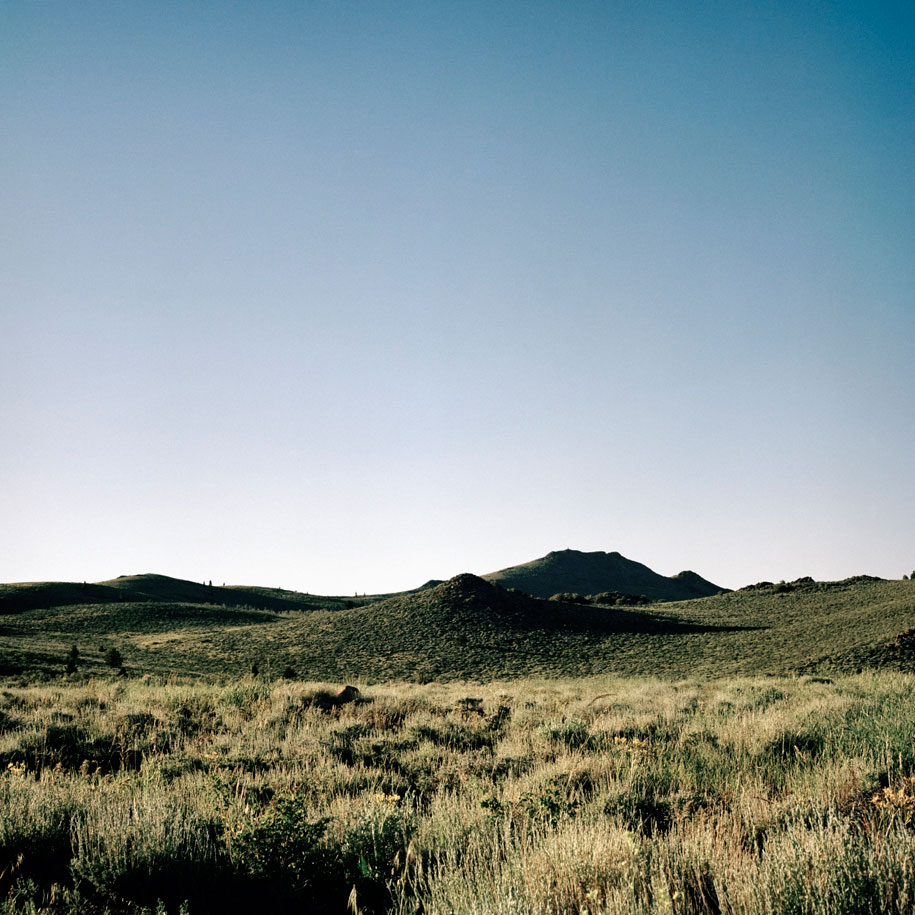 You're about to show your first solo exhibition, America: En Route. What has led you to this point?
There is a sense of calmness when you get back to basics, and a freedom when you set your own boundaries. Developing these ideas and projects is where I can get back in touch with what I loved about the craft of photography in the first place. It's important to have my personal and commercial work coexist—they can create a real synergy together.
I was fortunate enough to study and begin my career when film was still predominately used in commercial photography. I was able to learn the craft first­hand working with my photographic mentors. I feel digital can lead to a culture of endless post­production. This was an opportunity to move away from that, bringing some older values back.
How would you describe your creative vision for your exhibition? Can you describe your work?
I could foresee continuation—no end on the horizon. I was trying to recreate the depth and sensations you find in nature, being true to the environment.
The idea of this exhibition was really about exploring, and putting myself in a position where the medium and location would inspire me. I liked the discipline of crafting the image with minimal intervention, seeking out beauty, where others have overlooked. I was submissive to the elements, waking before sunrise and staying out past sunset to catch the best light.
Whilst taking these photographs I was completely blown away by the diversity of the landscape. The trip was really fluid and I basically planned it as I went along. I'd speak to locals and work out the next place to go. It was often the places I stopped at along the way, rather than the destinations themselves, that had the greatest impact on me. So, America: En Route became not so much about known landmarks, but the beauty of unknown roadside locations.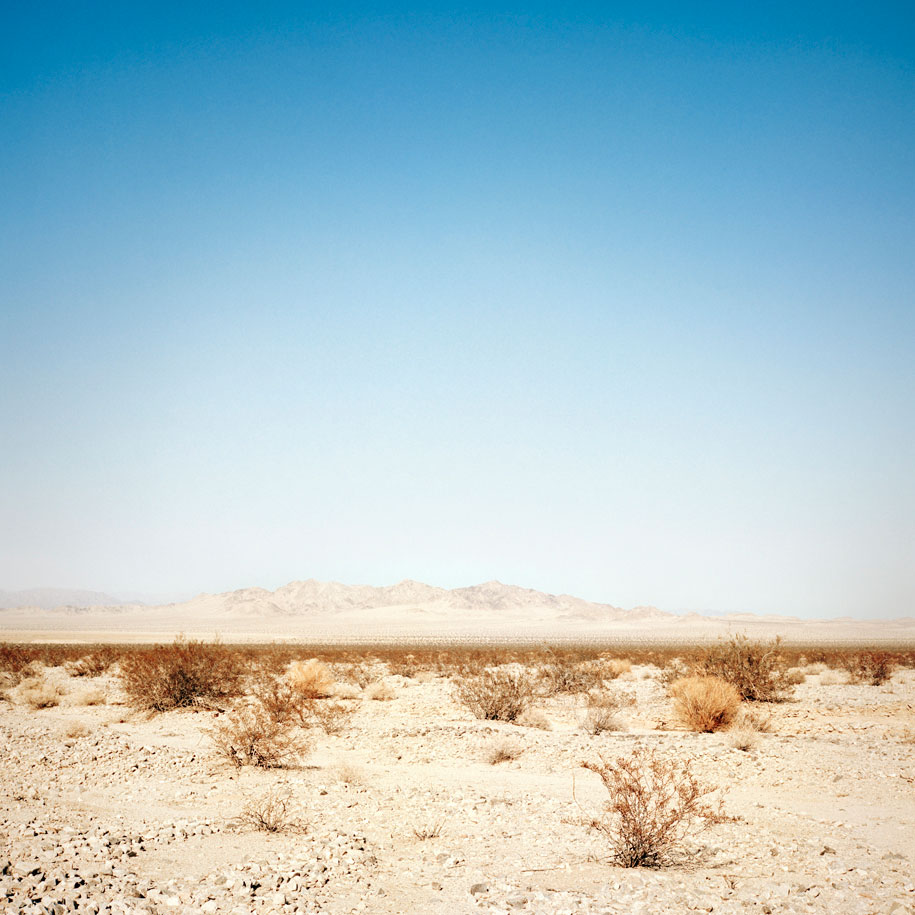 What do you think is the common factor across your creative output?
I always think that the best way to capture the true essence of a place, or space, is to immerse yourself within the environment. Be captivated by the way the light falls, heightening your senses to the existing shapes, lines and textural elements. It's allowing the space to guide me, so I can express the unique, often surprising forms perfectly, whether naturally occurring or man­made.
Where do you look for inspiration?
My inspirations for my personal and commercial work are interwoven. The old photographic masters of black and white photography such as Ansel Adams and Henri Cartier Bresson, as well as the photographic mentors I have worked alongside are hugely inspirational for my film based work. Seeing the NGV's Monet's Garden: The Musée Marmottan Monet, Paris exhibition was formative for me. The way impressionists recreated landscapes, and how Monet interpreted fog, the light—it was glowing. I often look to Japanese architects/designers and their ability to utilise space so well, and Scandinavian design for its use of natural materials and simple lines. With all that said, there's something about the simplicity of nature. Immersing myself within nature and its calmness is truly my main source of inspiration.
America: En Route
americaenroute.net
Date 14–17 April 2016
Time 11-5pm Thursday to Saturday, 12-4pm Sunday
Opening Night Friday 15 April, 6-9pm
Address The Grey Area Gallery, 2-4 Mason Street, Collingwood, Melbourne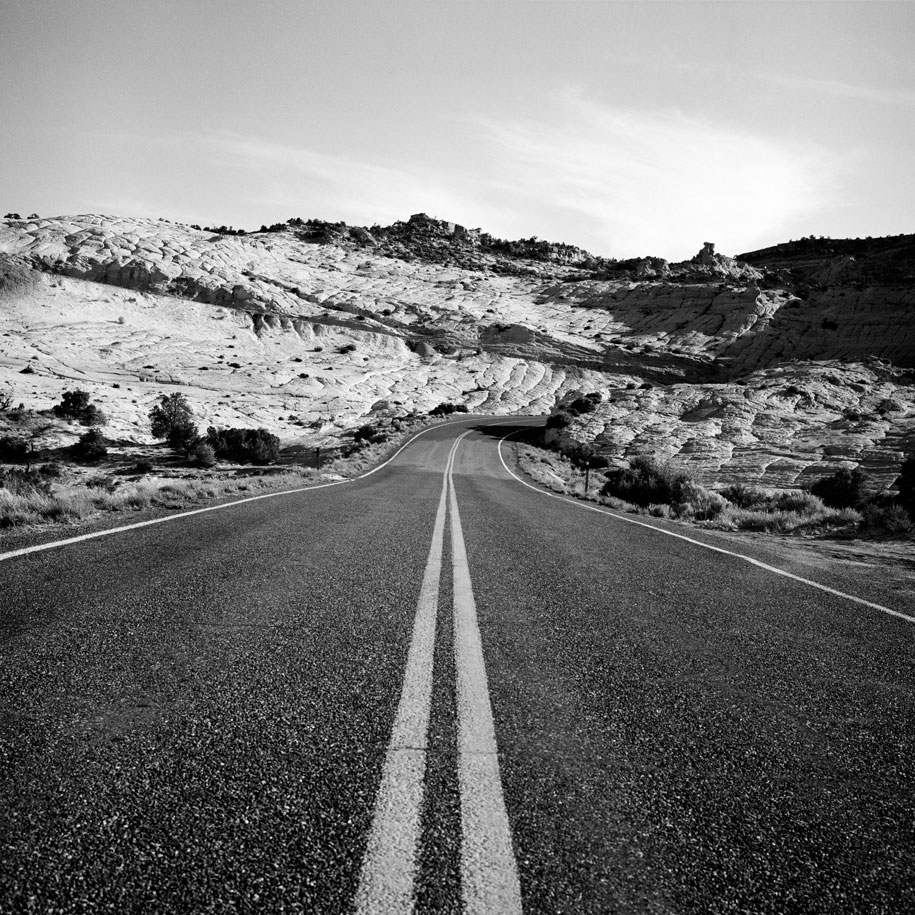 ---