It's no secret that the indigenous art market has been severely depressed for a number of years, but it's the correction the market needed. For far too long, mediocre work was being sold at a premium price, solely on the basis of its Aboriginality, rather than its merit.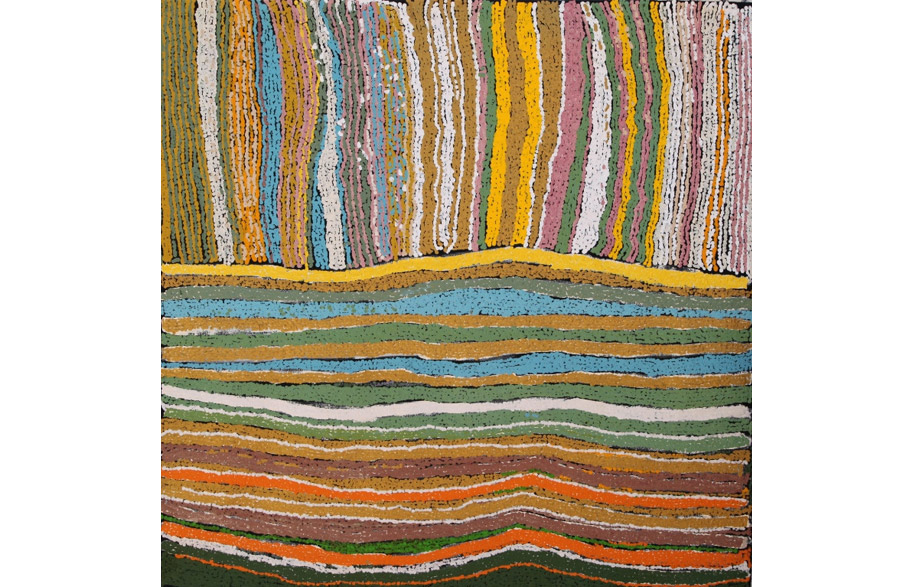 Well at least now we are seeing the cream rising to the top. And nowhere is this more apparent than in this quality exhibition – Colours Of Country – presented by a humble little gallery in Sydney's Bronte shopping strip.
The exhibition, held at The Gallery Shop, showcases a mixture of senior and emerging Aboriginal artists with a strong connection to the country around the infamous Canning Stock Route in remote Western Australia.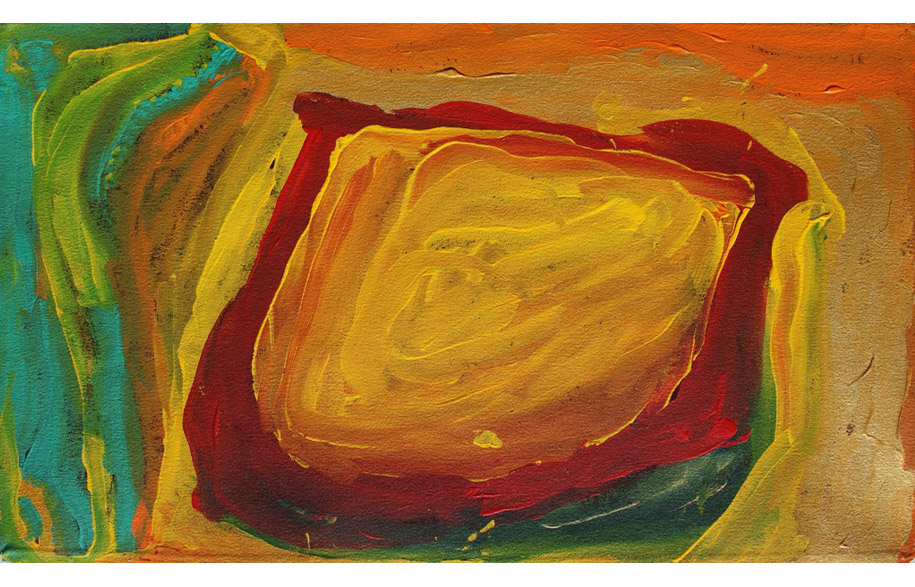 We think it's one of the most exciting indigenous exhibitions in many years, especially when it comes to relatively affordable art., with major pieces by recognized artists going for a maximum of $5,000 and works by emerging artists such as Jean Rangi (winner of the 2013 Kimberley Art prize) for as little as $1,400.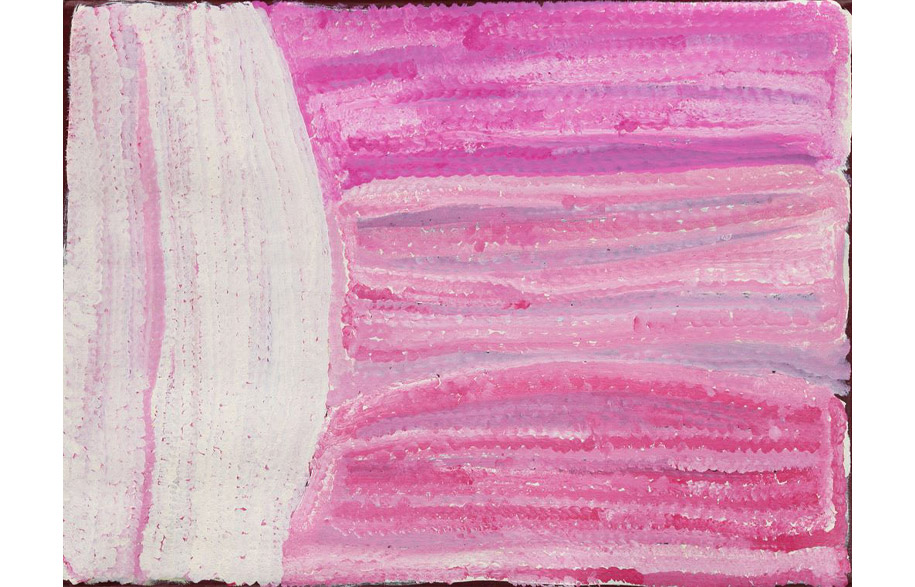 There are 25 selected works, with many not actually hung because of the small gallery space. Four key pieces have already sold (two by May Chapman, and one each by Nora Wompi and Bugai Whyoulter).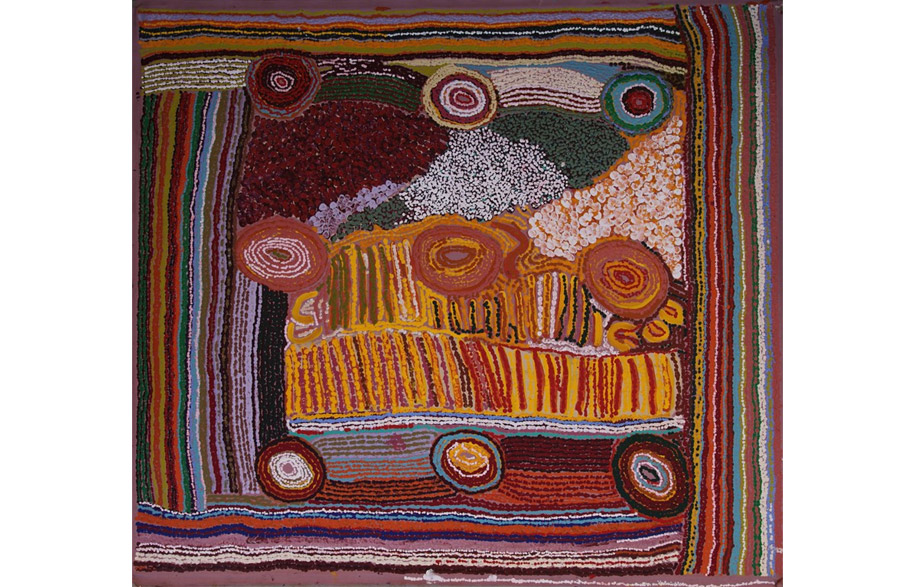 Several communities and around 10 artists are represented in the exhibition. The key body of the work comes from Martumili Art Centre in Newman, although the art itself was collected by a field officer from very remote desert areas.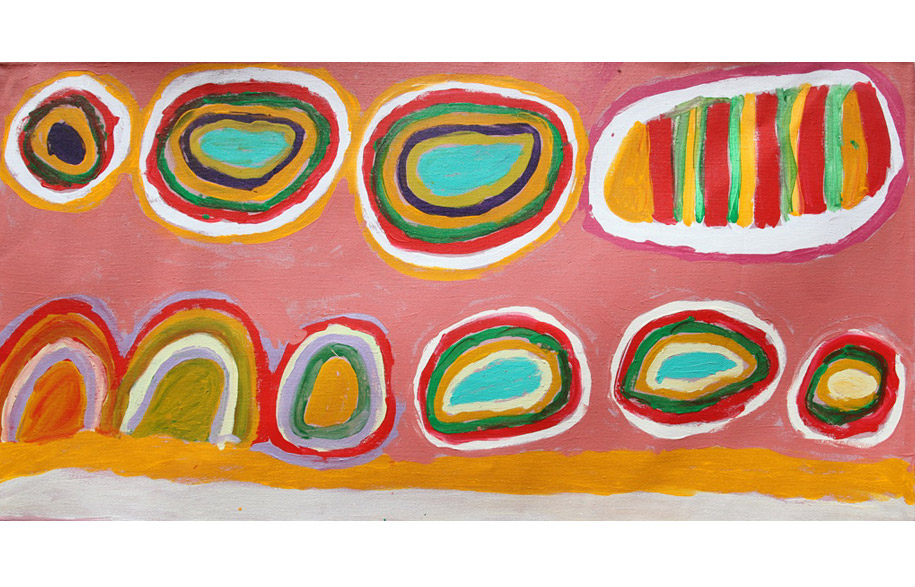 "I spent a day looking over more than 800 images with the art centre manager," says The Gallery Shop owner Nichola Dare. "Considering there's a major exhibition of Martumili art planned for the MCA, we felt a bit lucky that we had first pick of some very important pieces.
"Some of these women are in their 80s and we won't see the likes of them again. They paint very freely because they have had very little western influence. They are great colourists, especially Bugai and Norma Wompi. It's getting harder and harder to get this work because these women don't produce so much anymore."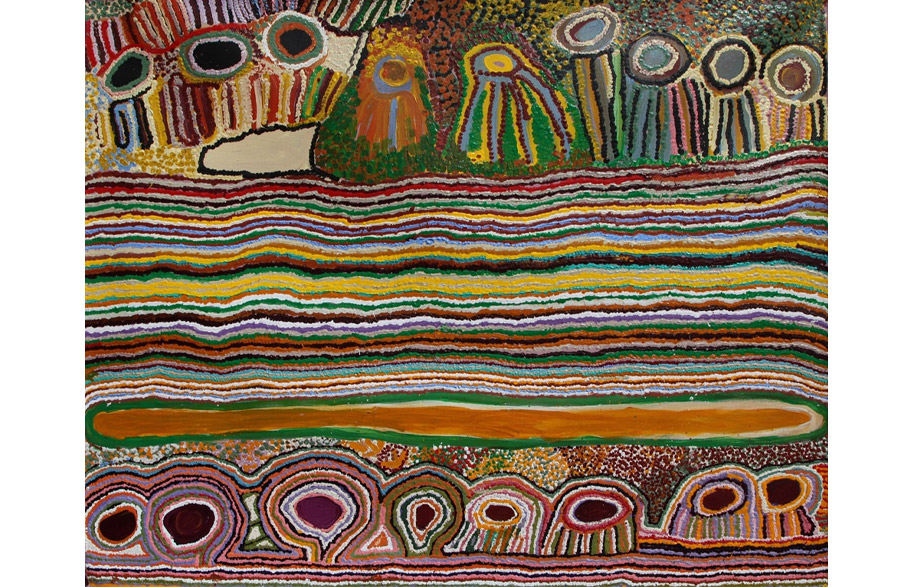 Art Month will be organising a free bus tour of art locations in Bondi and Bronte on Saturday 22 March, including a stop at The Gallery Shop to take in the new exhibition.
Colours of Country
Runs through April 10 2014
The Gallery Shop, 254 Bronte Road, Waverley, NSW 2024
thegalleryshop.com.au
---