Although to the mass market the use of bamboo in construction may seem like a relatively new concept, the versatile and resilient plant has long been utilised extensively in many countries in Asia and South America, where the plant grows natively. As the popularity of bamboo as a structural material spreads to the global construction industry, bamboo's reputation as a versatile and eco-conscious choice is propelling its usage beyond small-scale projects to more ambitious and long-term undertakings worldwide.
"Bamboo is plentiful; it grows quickly and easily and is uniquely versatile," says Elora Hardy, founder of the Bali-based architecture and design studio IBUKU, in her response to why she prefers to use the material in her projects. For Elora, who has been one of the early pioneers in utilising bamboo as a primary construction material, the plant is the source of inspiration for exploration of the untapped possibilities as the eco-friendly alternative to more conventional construction materials.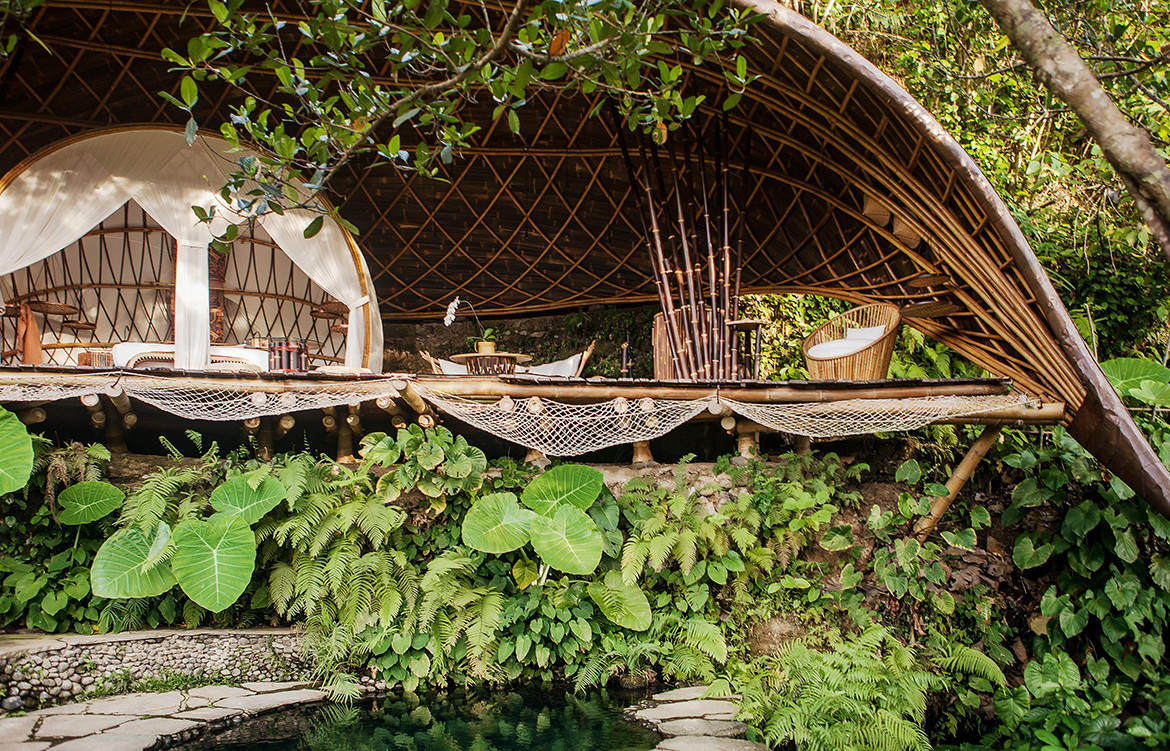 With a three-year growing cycle and very little care needed during the growing period, bamboo is a compelling, low-maintenance, low environmental impact choice for planting and building. It has a higher comprehensive strength than timber or concrete, with its tensility rivalling that of steel. As a material for foundation piling, it surpasses steel in its practical applications in coastal areas, where steel tends to rust over time in a saline environment.
Amidst bamboo's increasing popularisation and obvious structural opportunities, its usage in construction does not come unchallenged, however. One of the fastest growing and resilient plants in the world, bamboo has nevertheless faced several inhibiting factors limiting its use in building design. As only some of bamboo's 1450 species are suitable for construction, quality control of bamboo remains to be an immediate challenge and a deterrent to many architects who have been mildly curious about its use in construction. If untreated, bamboo is also highly flammable and susceptible to fungi and insect attacks, limiting its usage to short-term projects in the past.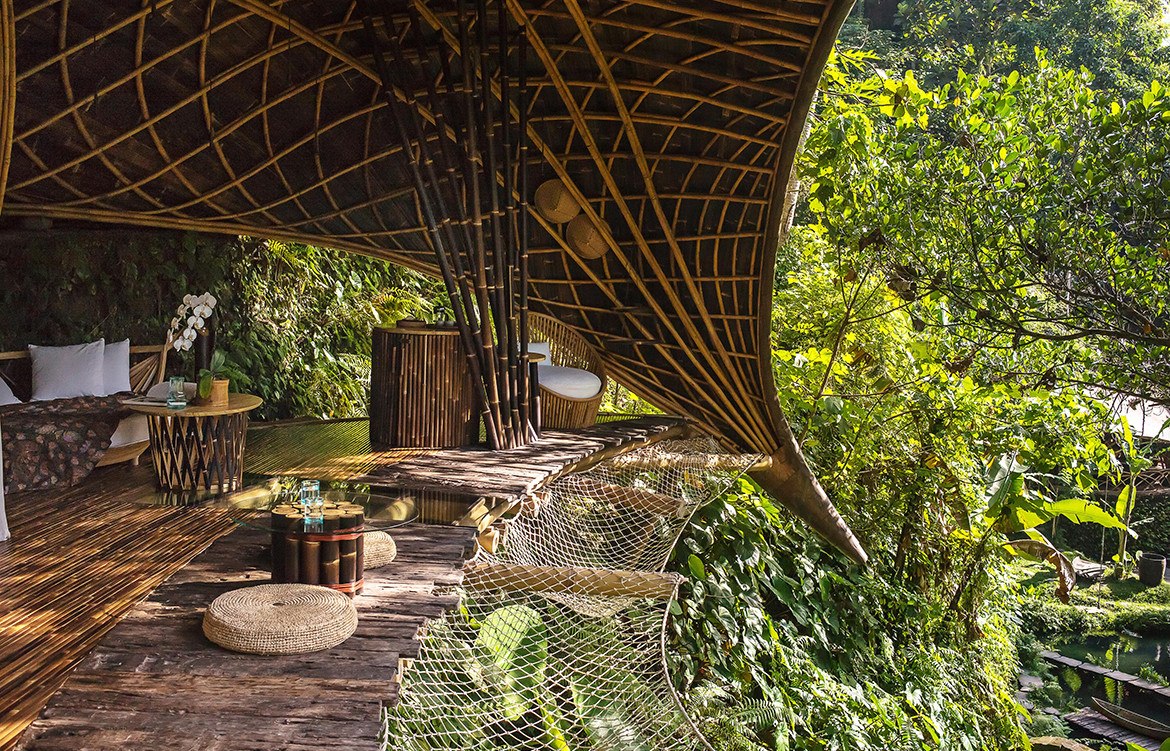 For experts like Elora, however, the plant's opportunities far outweigh the weaknesses; leading her and her team to explore mitigating solutions in-house through research and implementation. Case in point, IBUKU's seminal project in Bali – Green School – is a collaborative effort with Joerg Stamm, a German builder specialising in bamboo, that led to many innovations in bamboo architecture and engineering, such as the concept of creating central towers to hold up larger buildings, used by IBUKU today.
To increase the longevity and resilience of bamboo, Elora and her IBUKU team utilise boron mixture to render bamboo indigestible to insects and lab test the material to further confirm its integrity and durability. To protect bamboo from the rain and the sun, Elora resorts to designing building enclosures with dramatic overhanging roofs and tilted columns, further reinforcing structural elements with steel and concrete and securing them several metres deep into the ground. Every new project in Bali or overseas becomes an opportunity to test new engineering solutions. "One of our new projects at the moment involves engineering a 20-metre diameter dome and technical challenges focusing on how to prepare something for assembly overseas," divulges the creative director of IBUKU. "We are always seeking to innovate and listen to the bamboo itself for unique ways it can be used."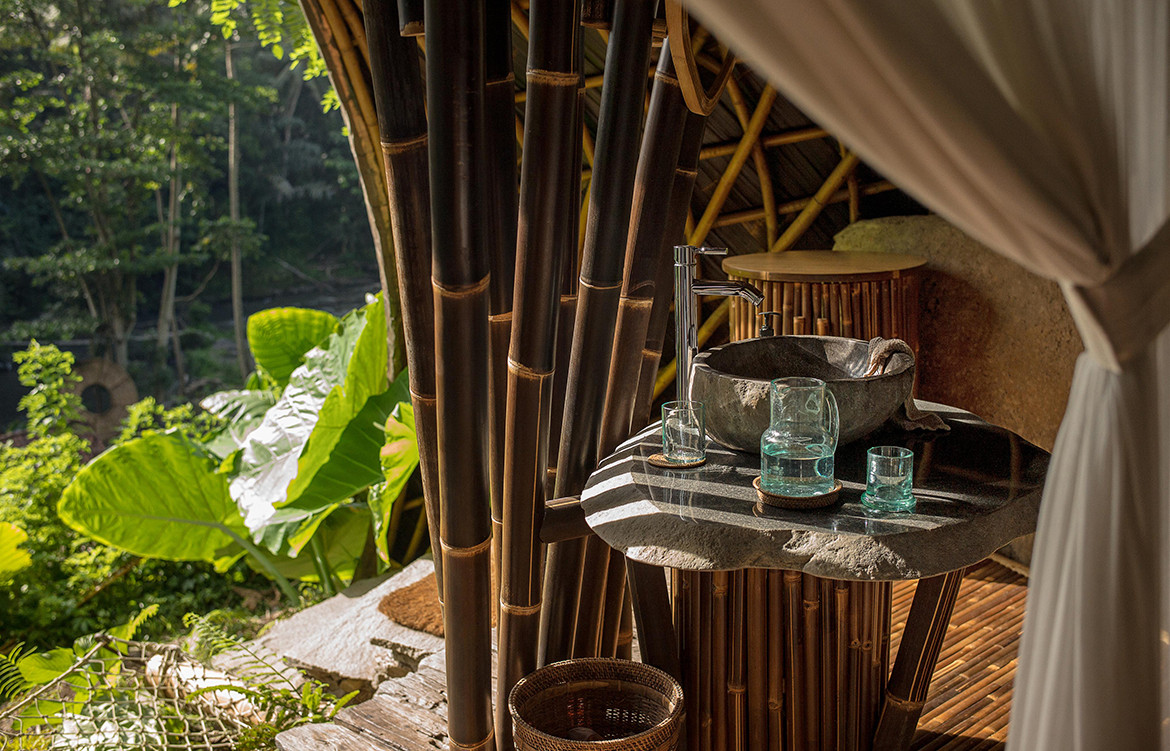 In projects like IBUKU's Copper House and Moon House in Bali's eco-resort Bambu Indah and Sokasi Cooking School at Four Seasons Sayan, intricate columns and roof support incorporate structural lessons from local structures used for shading. "For Sokasi we put the spotlight onto bambu tali (gigantochloa apus) as the structural material because this species of bamboo is crucial to every Balinese ceremony or event and is used for shade structures, as a rope material, to create satay sticks and rice baskets," says project architect Eka Wiradana.
As bamboo construction methods and treatment techniques continue to be improved by the material's early adaptors like IBUKU, the popularisation of bamboo usage beyond its decorative qualities is pushing the potential of its structural capabilities to new heights. Factors that have previously inhibited the use of bamboo are leading innovators to challenge the engineering limitations of the material, sending a message that the unassuming plant is well on its way to secure a firm place in building construction of a sustainable tomorrow.
IBUKU
ibuku.com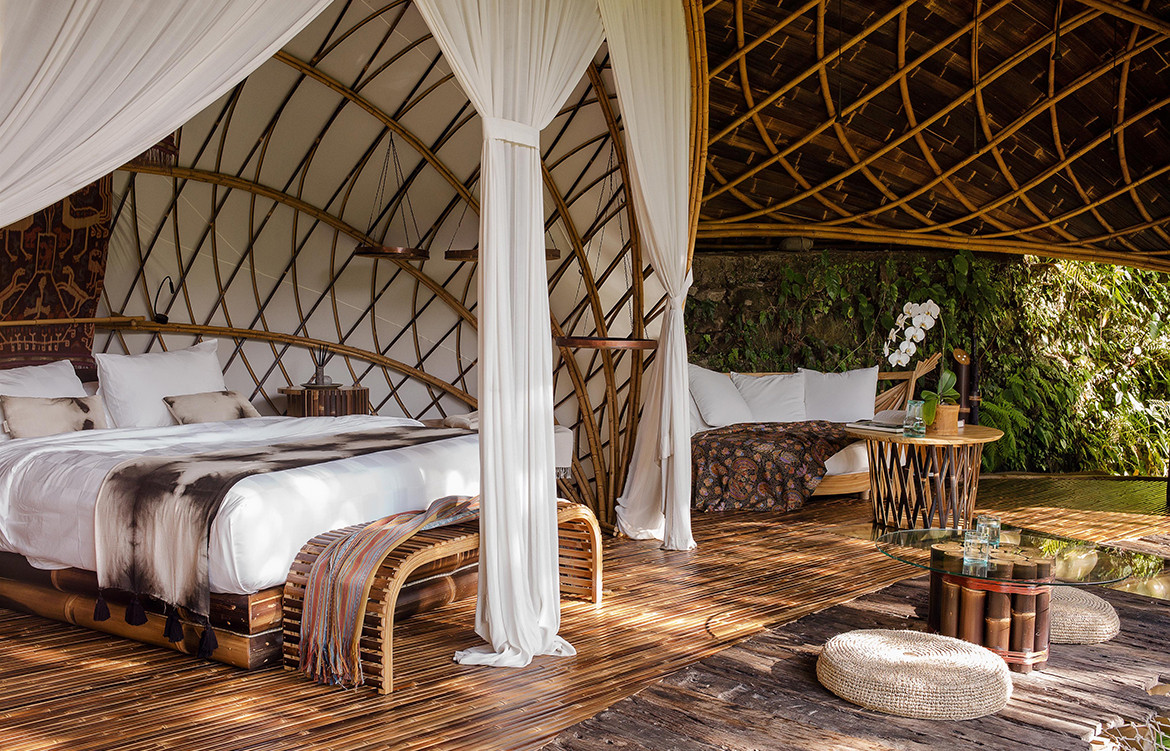 We think you might also like Yann Follain Designing For The People
---