Unveiling the icy new additions to the Dekton xGloss range with a special collaboration with Gelato Messina, Cosentino shared the new Fiord, Tundra and Glacier natural surfaces at an intimate gathering in their Sydney Showroom. With slabs of each surface decorating the space, guests were able to touch and view the intricate depth of the texture and shine.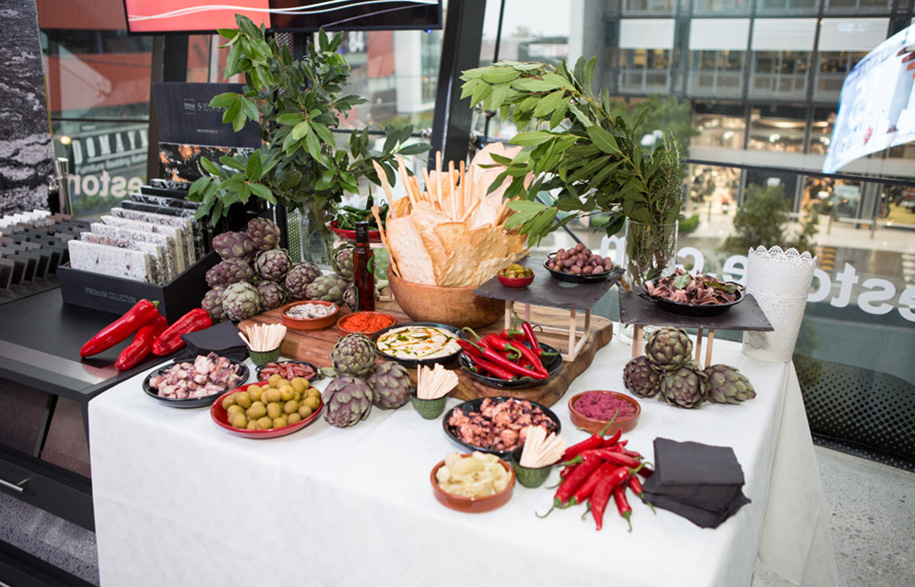 Along with the Dekton xGloss range, Cosentino also debuted their new Sensa Granite collection. Just as flawless as their xGloss range, Sensa Granite adds a new texture offering to Cosentino's collection. With eight colour-ways, Sensa Granite shows off rich colours and texture along with strong and exotic veining. Orinoco's base is black, but erratic veining of gold, copper, and white enrich its overall appearance, while Colonial White sports flecks of red graining across the white background. Other offerings in the Sensa Granite range include Black Beauty, Glacial Blue, Indian Black, Ice Blue, Moak Black, and Bianco Antico. 
A creative and apt collaboration with Gelato Messina added another element to the celebration, with Gelato Messina custom making gelato flavours to correspond with each of the Sensa Granite, and Dekton xGloss finishes.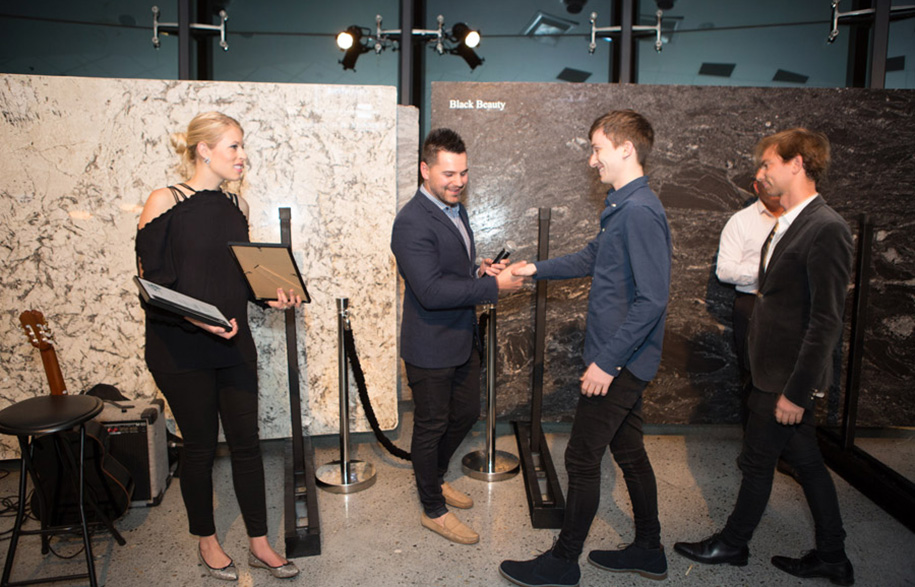 On such a festive occasion, Cosentino also announced the winners of their 10th Cosentino Design Challenge, with UTS students Christopher Kerr and Levi Fletcher taking home the crown for their project Dek-Scape. Vogue Living editor, and judge on The Block, Neale Whitaker who assessed the entrants commented that, "Of the submissions, Dek-Scape feels the most considered and achievable. I think Dekton has a potential application for public outdoor use and the suggested uses of DEK-SCAPE could easily work in any Australian city. The reference to the Sydney light rail makes it feel timely too."
Dekton
dekton.com.au
Sensa Granite
sensagranite.com
Words by Christina Rae.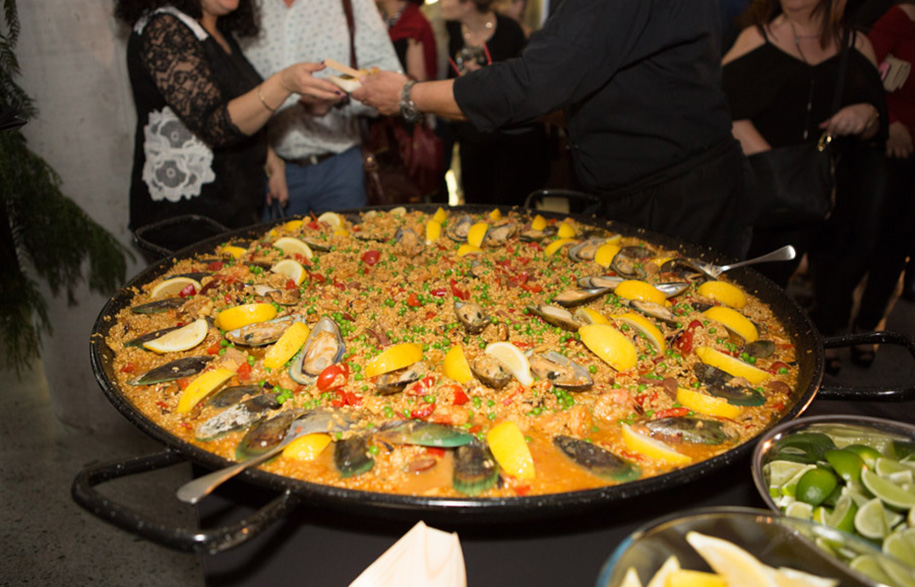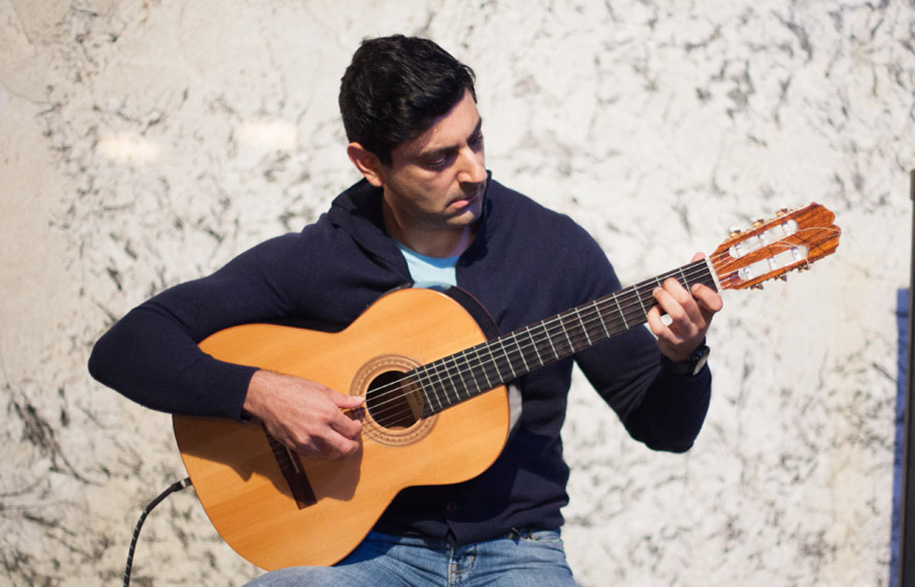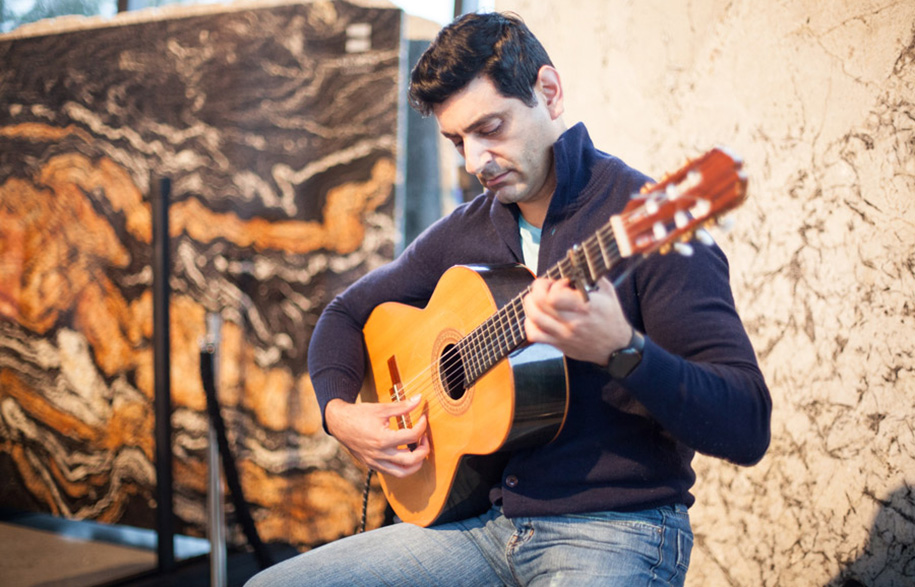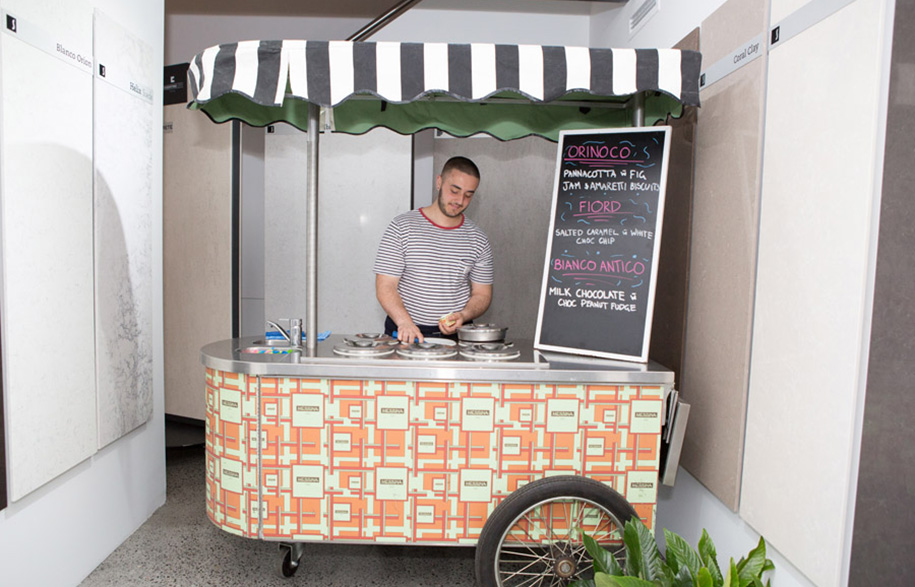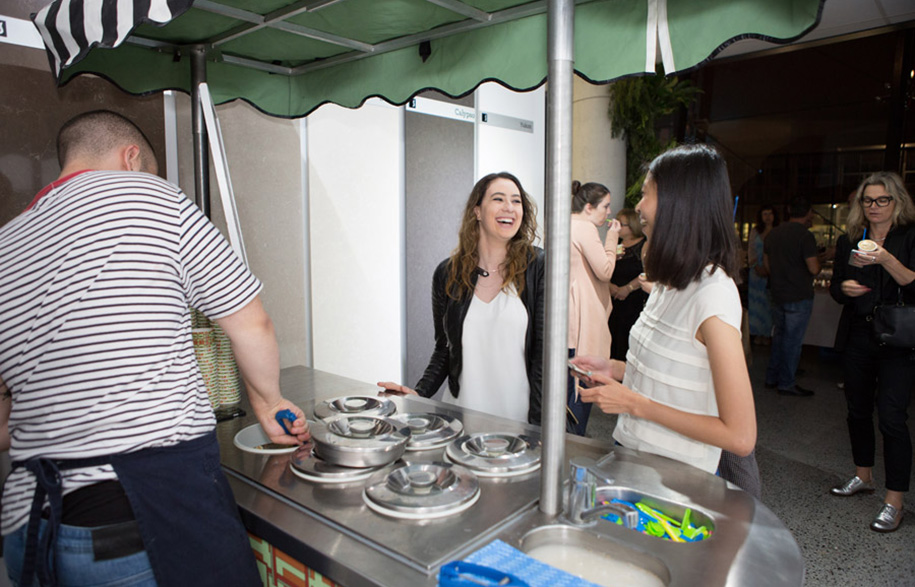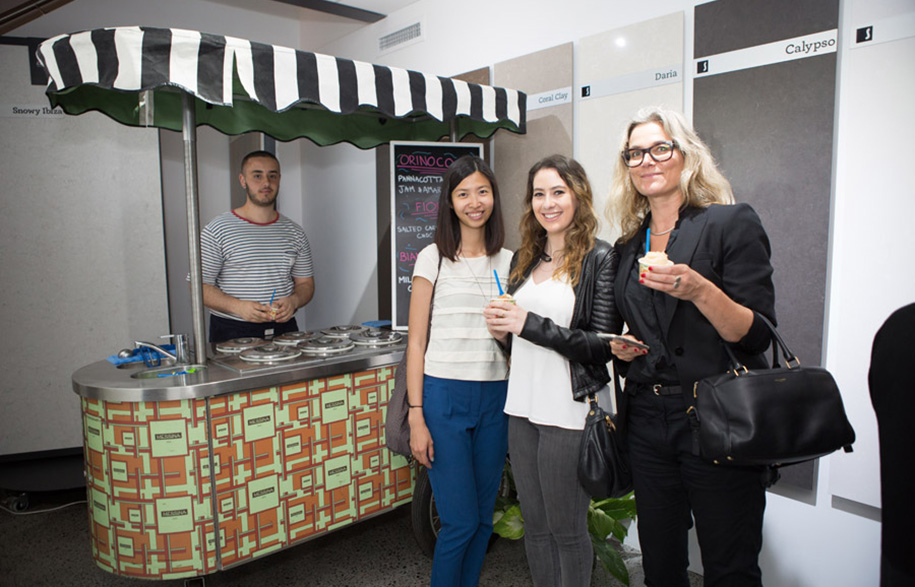 Tags: celebration, Cosentino, dekton, launch, party
---