External Walls
Dayne Trower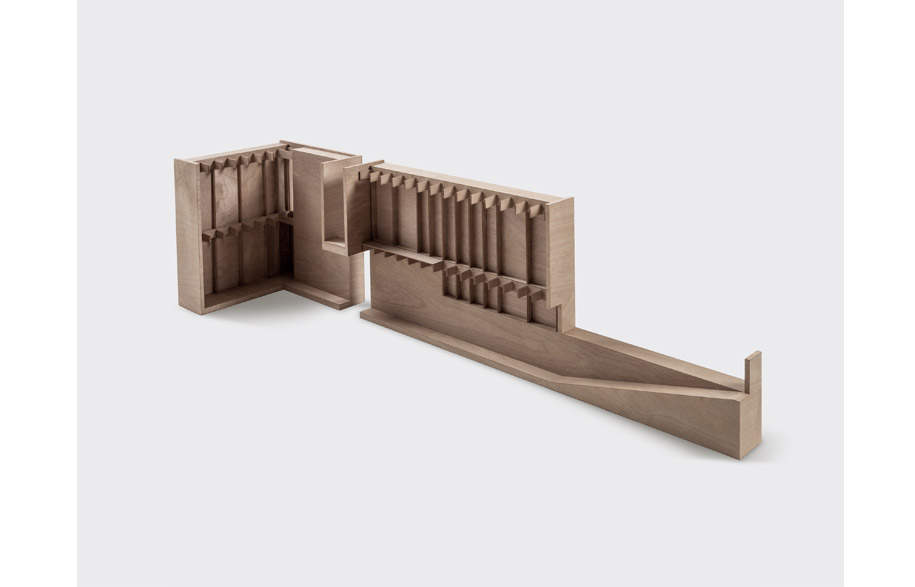 "A series of small objects made from thin slices of timber is presented with an unusual degree of precision. In this study of theme and variation our attention is drawn to slight shifts in emphasis and technique, within an overall formal repetition. The work reads at one level as a self-referential set, complete, but it is also fragmentary – each piece a snapshot of a continuous thought process around the making of something else. The models are a methodical study of alterations made to an existing site, and a method of communicating this process with a client. Put together as a whole, the sequence also presents an argument for an approach to architecture and a way of building."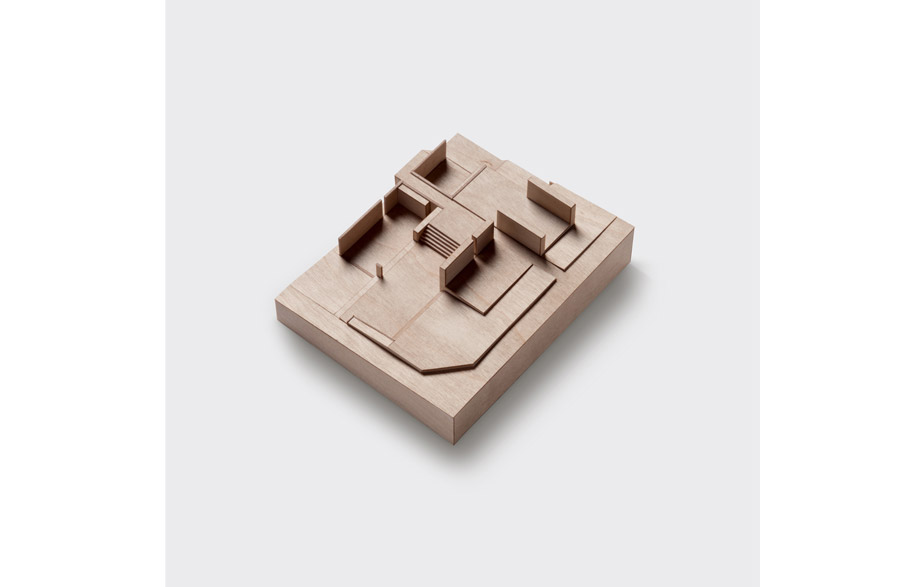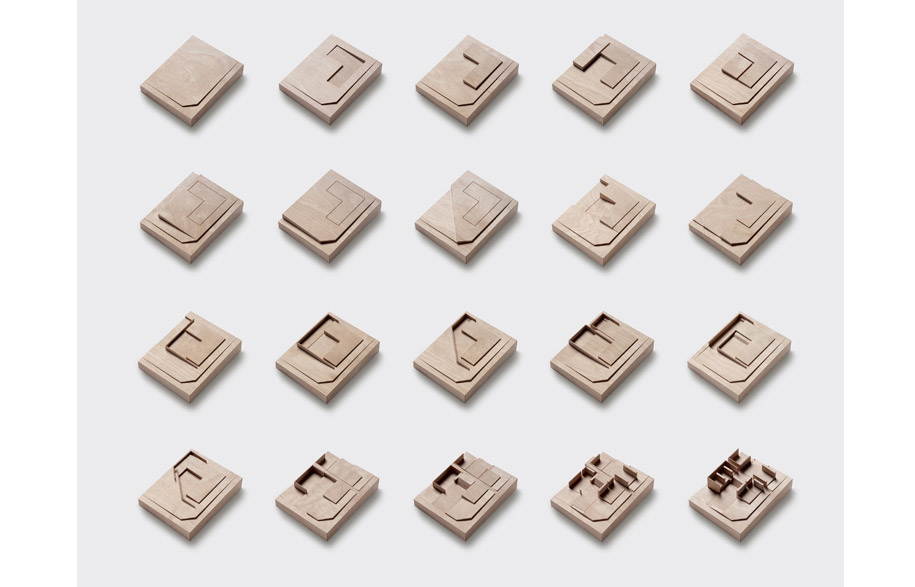 Photographs: Garry Smith,
Text: Nigel Bertram
The Architectural Uncanny
Stephen Nova
The catalyst for Melbourne artist Stephen Nova's current show, The Architectural Uncanny, came in a form of an old wooden desktop loom; a humble item of domestic life that raised questions of the psychological and physical associations connected to the ideas and meaning of 'home'.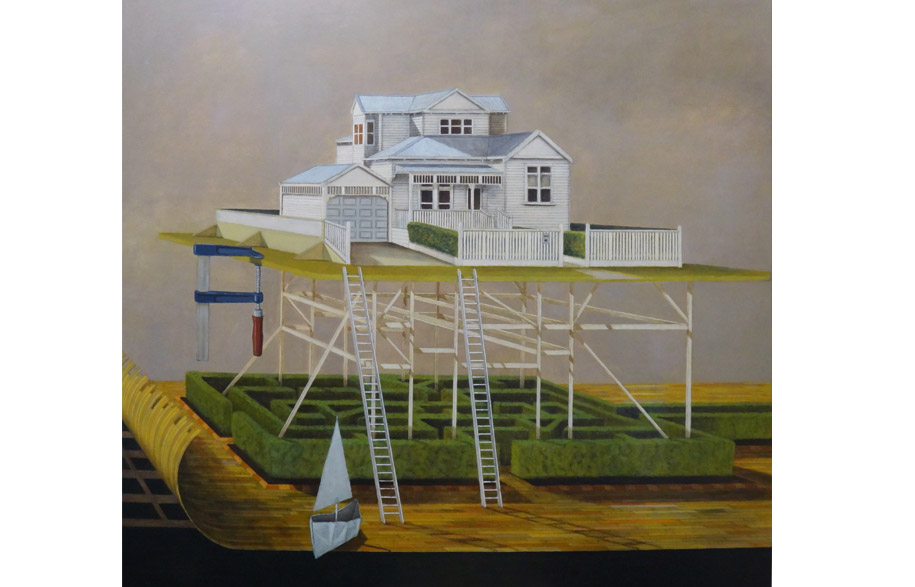 As a result the Stephen's works developed an architectural vocabulary. The paintings themselves function as architectural sketches as a means of planning and imagining new built environments. By presenting these forms within an imaginative or surrealist space, Stephen's structures and objects take on a new level of meaning and allow the viewer to actively participate within the space and discover new meanings in things that are normally familiar to us in our everyday lives.
Creating new perceptions normally associated with objects and things that are familiar offers the opportunity of a new set of social relationships connected to time and space, dreams and memory, language and signs. – Stephen Nova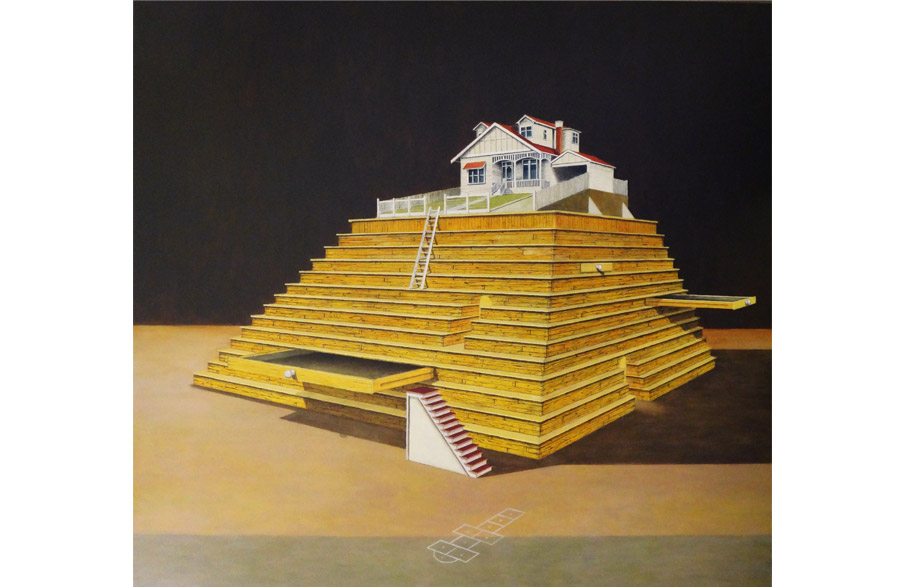 Stephen has exhibited in a number of solo and group shows and is this year has been chosen as a finalist in the Kedumba Drawing Awards. His works are held in private and public collections including the Federal Government Parliamentary Offices, GIO Building and King Edward Hospital.
The exhibitions will be on display at fortyfivedownstairs gallery from Tuesday 27 August – Saturday 7 September 2013.
---