ARNDT Singapore's first solo exhibition by acclaimed Australian artist Del Kathryn Barton entitled the highway is a disco, represents the artist's solo debut abroad.
Earning countless accolades—including winning the prestigious annual portrait competition the Archibald Portrait Prize twice—Del Kathryn Barton is considered one of the leading artists of her generation.
Best known for her highly detailed paintings filled with vibrantly adorned figurative imagery, Del Kathryn Barton's artistic strength and basis for creative exploration derives from her drawing talents. Through precise, yet organic drawn line, she boldly brings to life the outlines of female faces and bodies with architectural pens directly onto her canvases. Leaving no room for error or hesitation, each mark is intentional.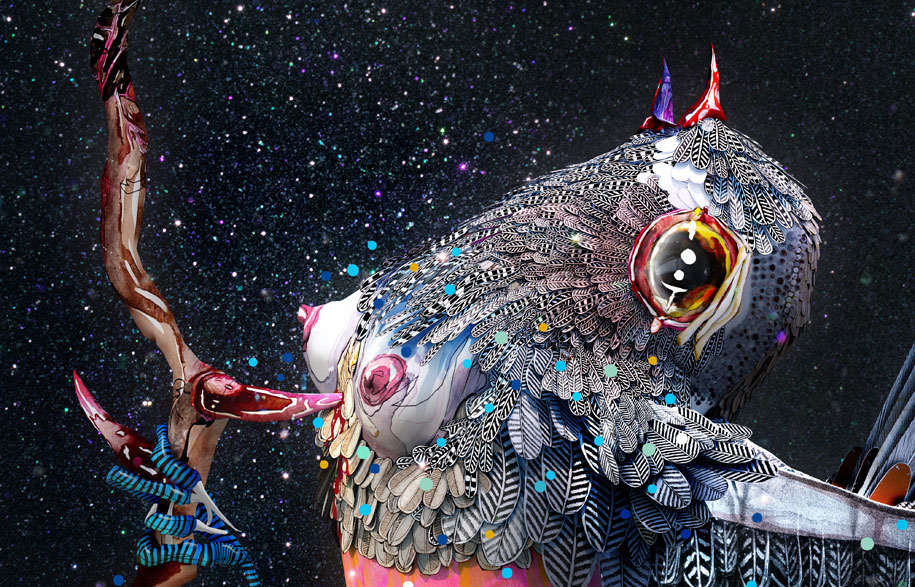 the highway is a disco continues Del Kathryn Barton's trajectory in navigating the language surrounding female existence and desire. The exhibition presents a new suite of major paintings, digital collages, sculptures and film. Her signature diptych the cosmos is disco lust (2015) presents three female figures in the throes of playful, psychedelic ecstasy, intertwined with various flora, fauna and coloured tendrils. Upon a cosmic backdrop, two empowered female deities ride a pair of kangaroos, seemingly floating amongst foliage, lily pads and the bright red flower of the waratah—an Australian native.
ARNDT Singapore
arndtberlin.com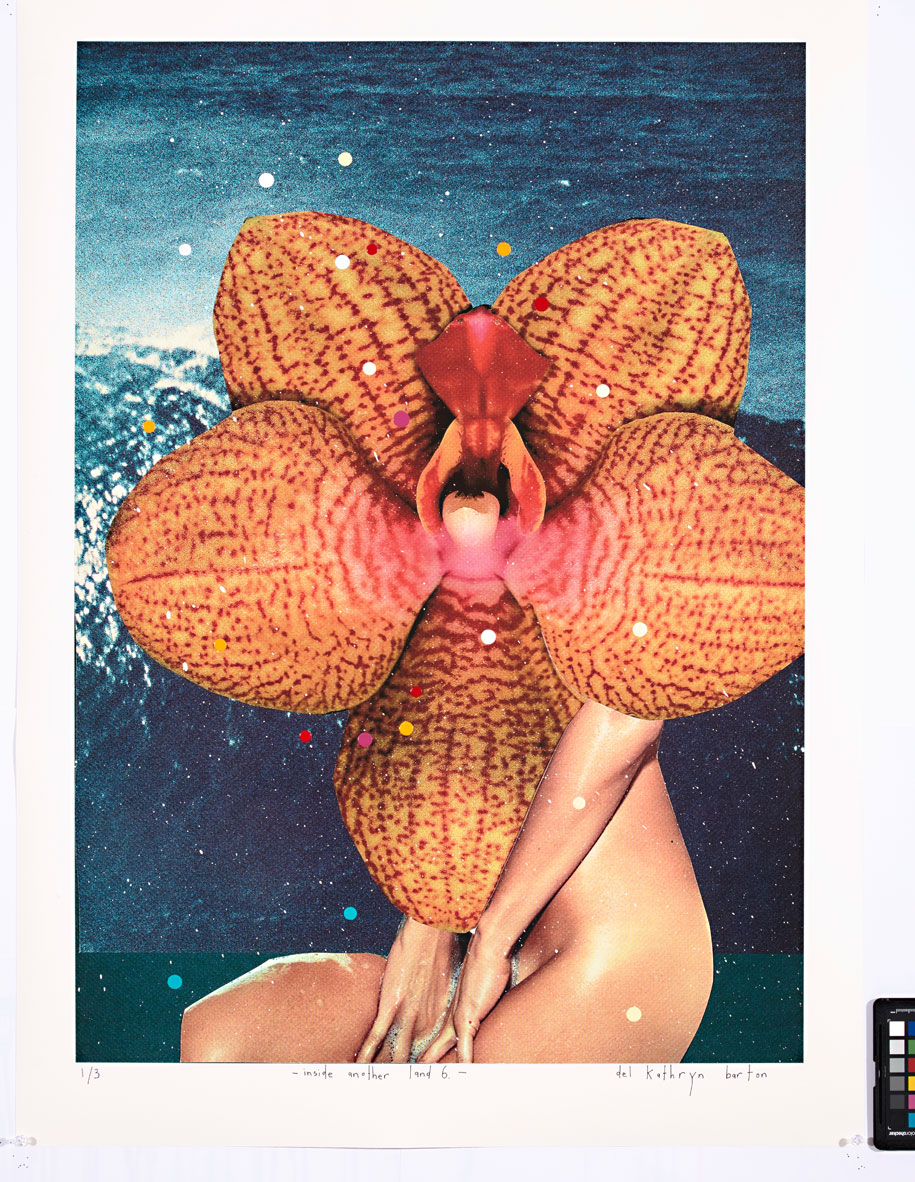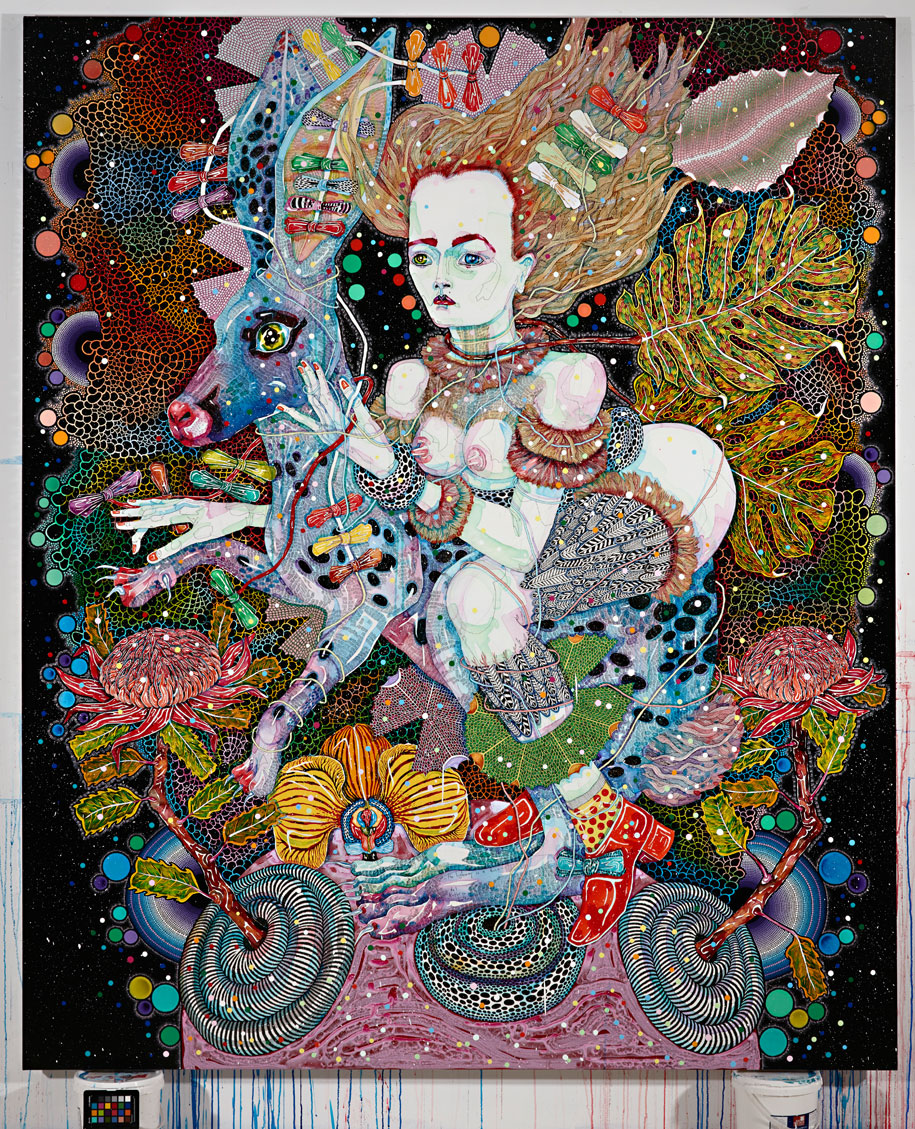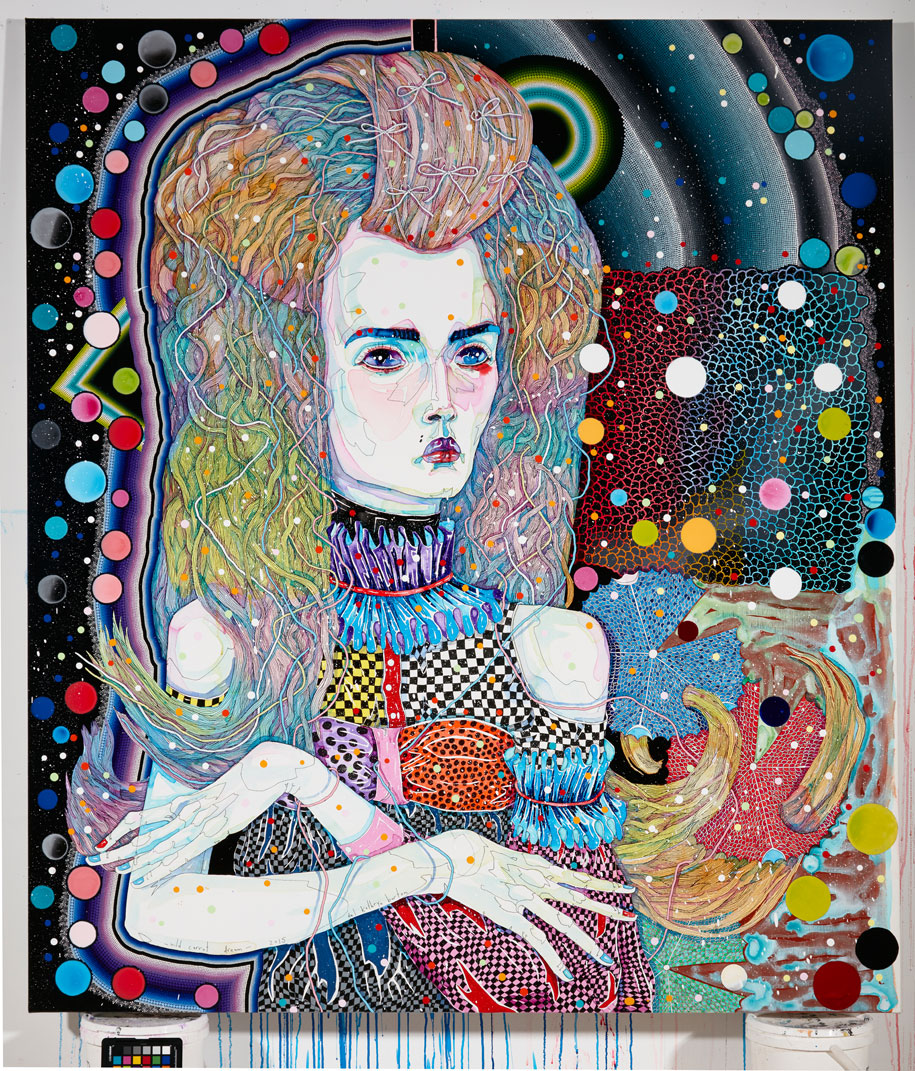 ---