Ilija Karlusic of Hirsch Bedner Associates (HBA Melbourne) is passionate about food and design – a sentiment he shares with his client, chef and founder of ESP, Scott Pickett. When it came to creating the interiors for Scott's new fine dining restaurant, Ilija looked to create an interior that was designed and yet, not about design – nor design contrived.
"We wanted to push the design away and create a backdrop to Scott's food and the diners," says Ilija.
As such, the restaurant, which features a large show kitchen inspired by two-Michelin-starred l'Atelier de Joël Robuchon in Paris, is about "the experience of eating".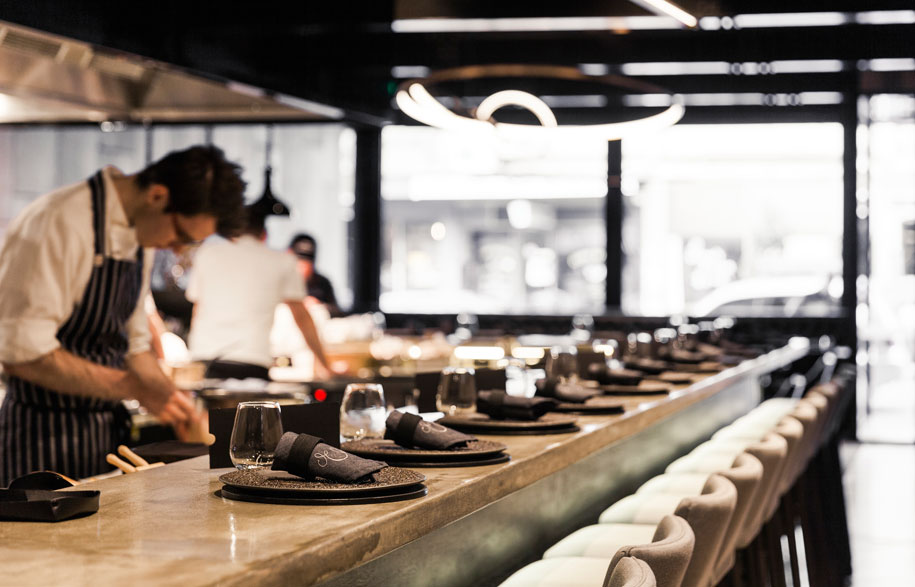 Interiors are dark and tonal, putting the focus back on the colour and life created by the diners, chefs and food. "There is subtlety as you move into the space" – aided by an interplay of textures and materials.
The material palette is focused around natural finishes – raw concrete, exposed wooden beams and ceiling joins, metal edgings finished in dark charcoal and rust colours.
This sets the stage for a series of "little sparks or highlights" – as Ilija refers to them. From the interiors, where the eye catches flashes of metals finished in a high gloss, through to the food where Scott's eight-course tasting menu elicits its own series of sensations.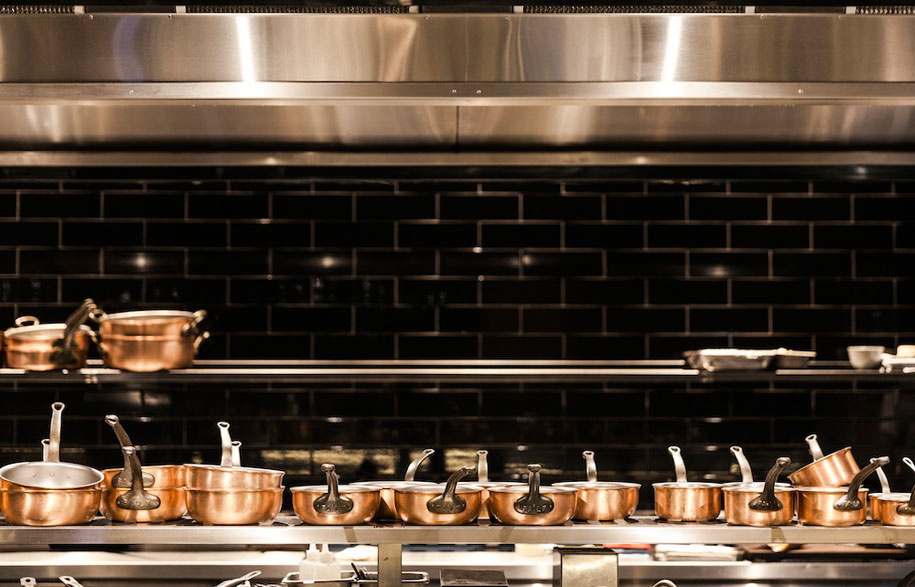 "It's about creating that mood and drama, as if you're walking into the back stage of the theatre and then the spotlight comes out," comments Ilija. "You can also see, particularly at night, that the activity and colour comes from the show kitchen – as if the chefs are on the stage, performing."
Creating a highlight of its very own is a bespoke Christopher Boots 'Halo' pendant. This forms a centrepiece in the main dining space, complementing interior embellishments such as soft, luxurious Philippe Starck 'Caprice' and 'Passion' chairs.
And fans of Scott's other venues, the neighbouring Estelle Bistro and award-winning Saint Crispin, will be pleased to hear ESP also comes with a purchaser's gallery for collectable tableware. Among these are bespoke Laguiole knives with a black horn tip and handmade ceramic crockery designed by Pickett himself, available for diners to purchase as part of their ESP experience.
The Estelle by Scott Pickett
estellebysp.com
HBA Melbourne
hba.com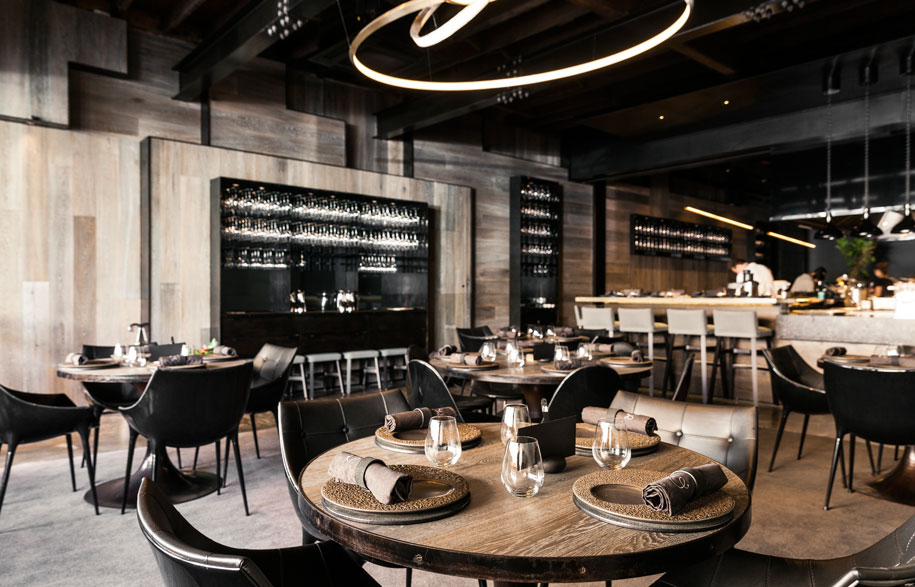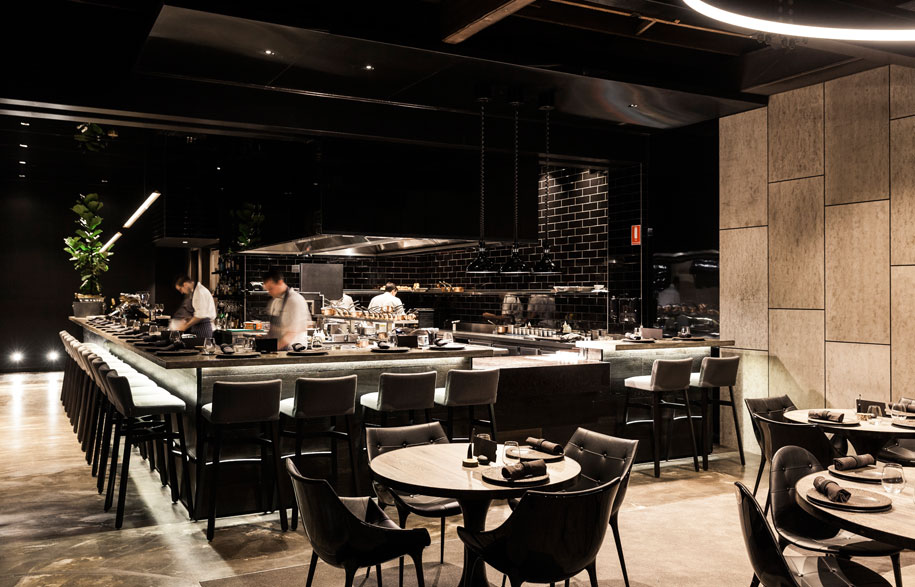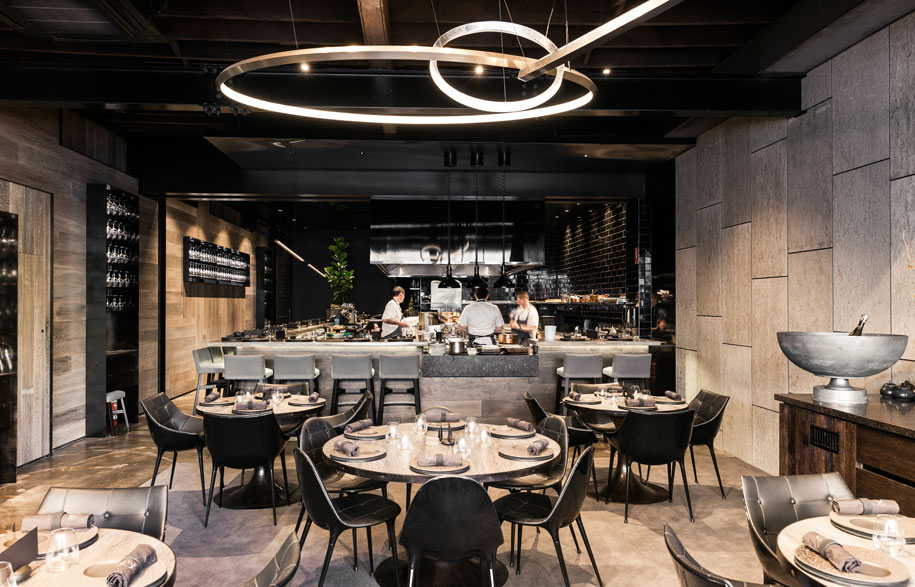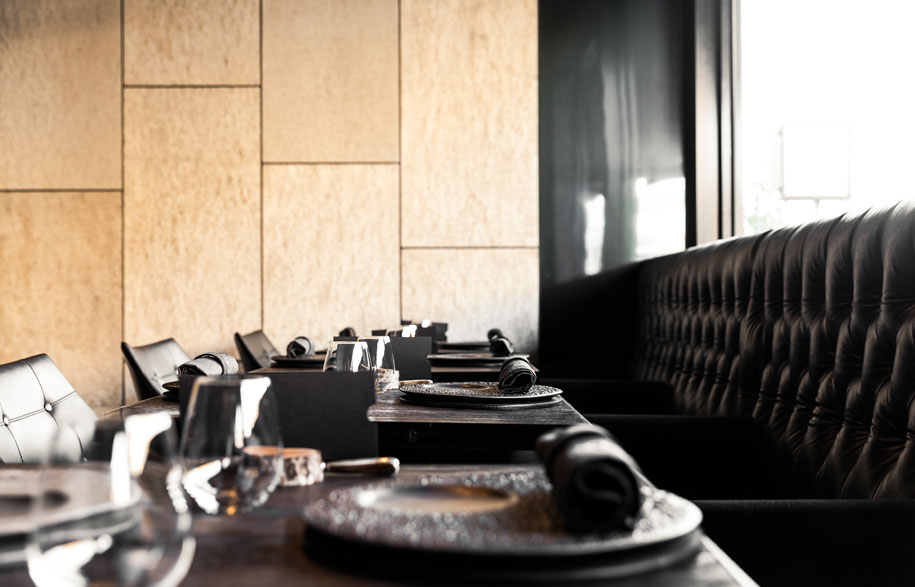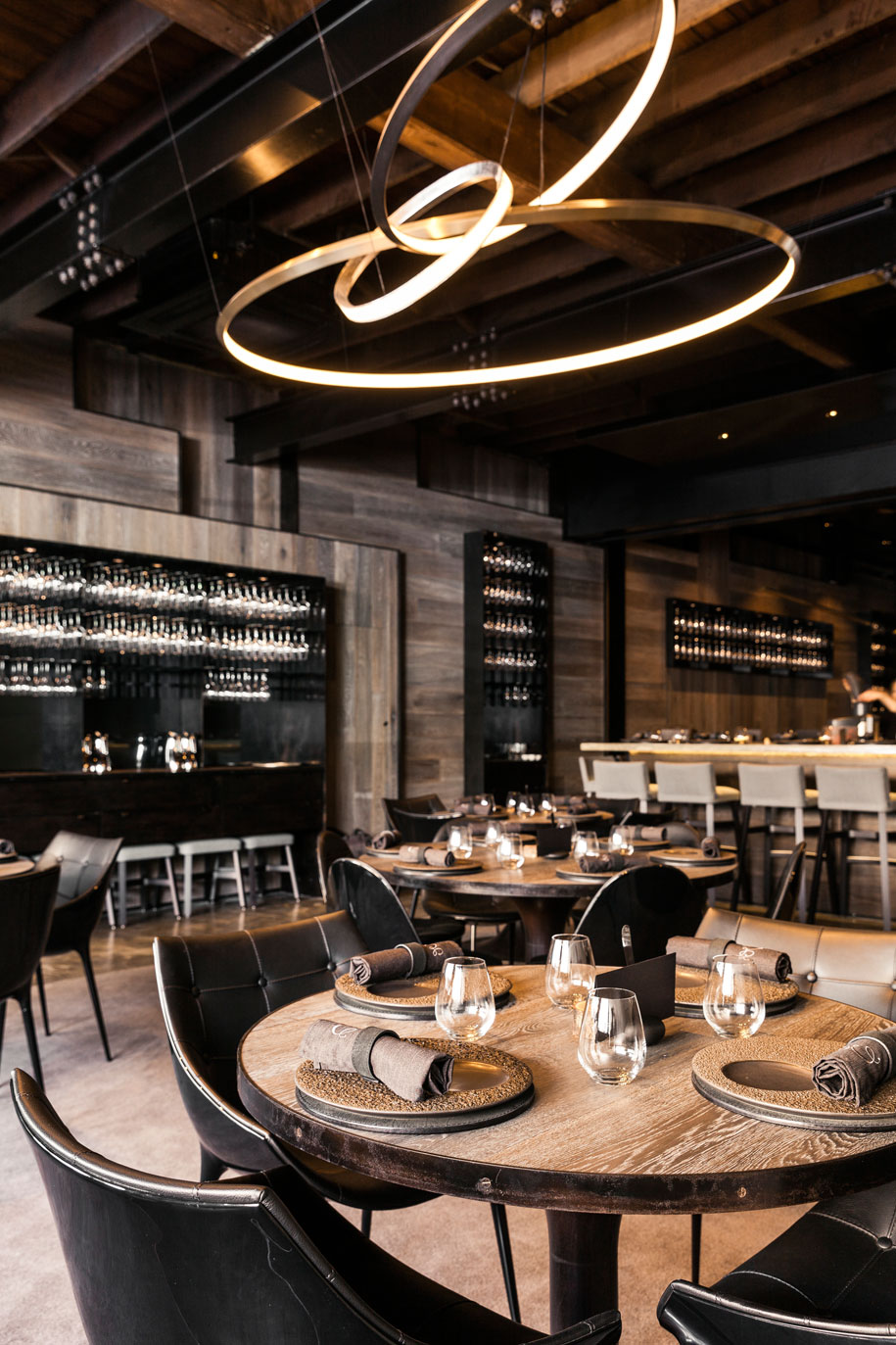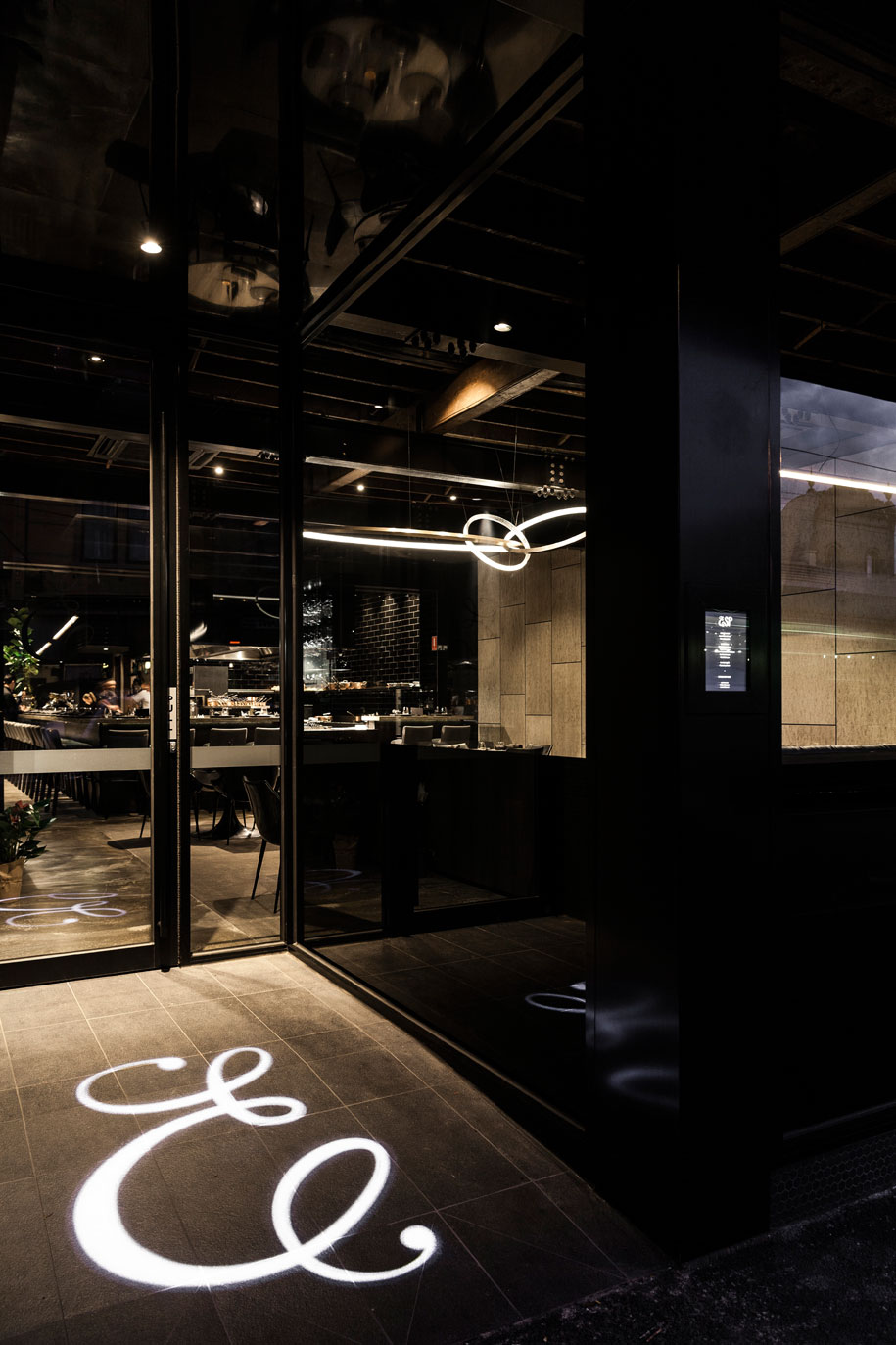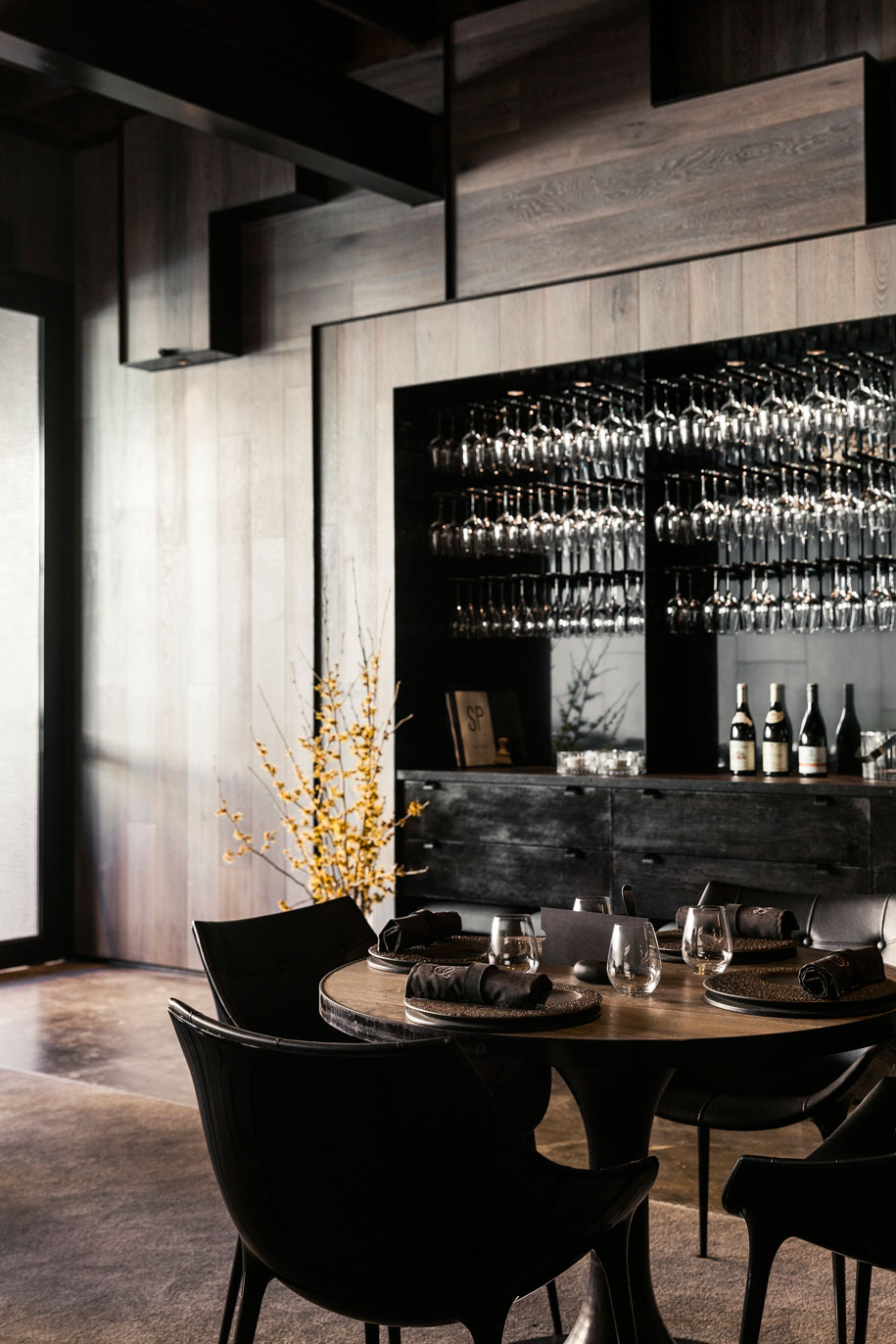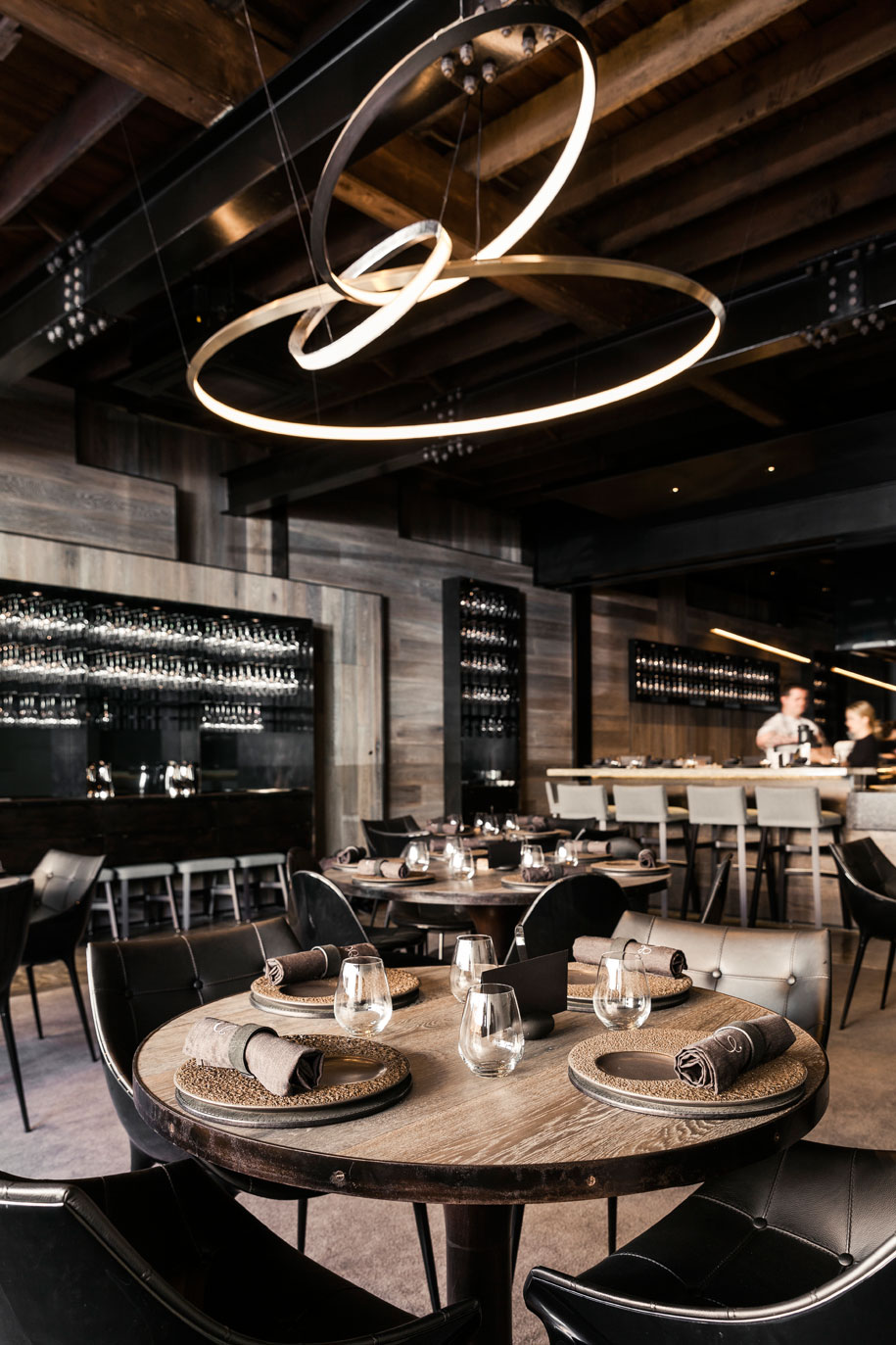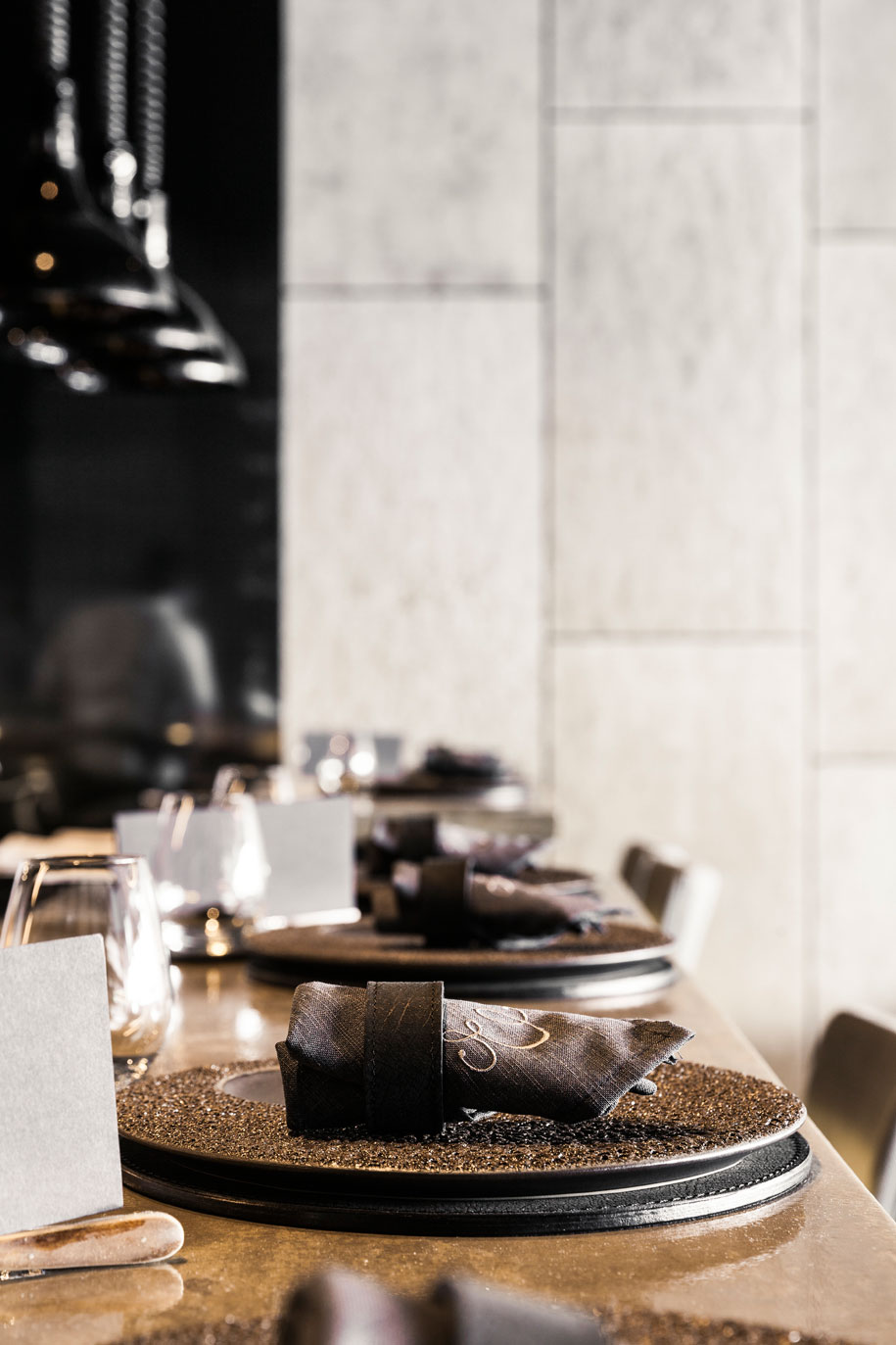 ---