The structure is designed by cutting-edge architect Vo Trong Nghia, and will be installed across two cities and two sites. Vietnamese born Vo Trong Nghia was recently named one of the world's four edgiest architects in the world by the New York Post and earned his architectural stripes in Japan. His firm, Vo Trong Nghia Architects, comprises over 50 local and international architects.
Frustrated at being unable to find fabrication engineers to realise his avant-garde creations in full, Vo expanded his team to include the entire gamut of technical experts required to design, engineer and build his structures. Fugitive Structures brings his work to Australia for the first time.
Dr Gene Sherman, Executive Director of Sherman Contemporary Art Fair, says "The design of the SCAF pavilion centres around two central pillars of Vo Trong Nghia's approach to architecture: the innovative use of bamboo, and his passion –and self imposed duty –to green the world's urban landscapes with plants and vegetation".
The structure blurs the line between ideas of strong and lightweight, and sits in a place that is part industrialised design and part nature. A grid-like bamboo construction incorporates a dense jungle of natural materials, while a clear ceiling hovers above, creating a shelter from the elements whilst allowing visitors to view the sky. The structure is highly porous, with entry points for adults and children to walk or crawl through.
"I want to bring nature back to the city," Vo says. "In Ho Chi Minh City, the population has reached nearly 10 million with only 5.35km2of green space –only 0.25% of the entire city. Vietnam's unrestricted economic development has devastated the natural environment across the country. This is the problem architects need to solve."
Fugitive Structures will be shown at…
State Library of Queensland, Brisbane 1 March –15 May 2016
Sherman Contemporary Art Foundation, Sydney 8 July –10 December 2016
Sherman Contemporary Art Foundation
sherman-scaf.org.au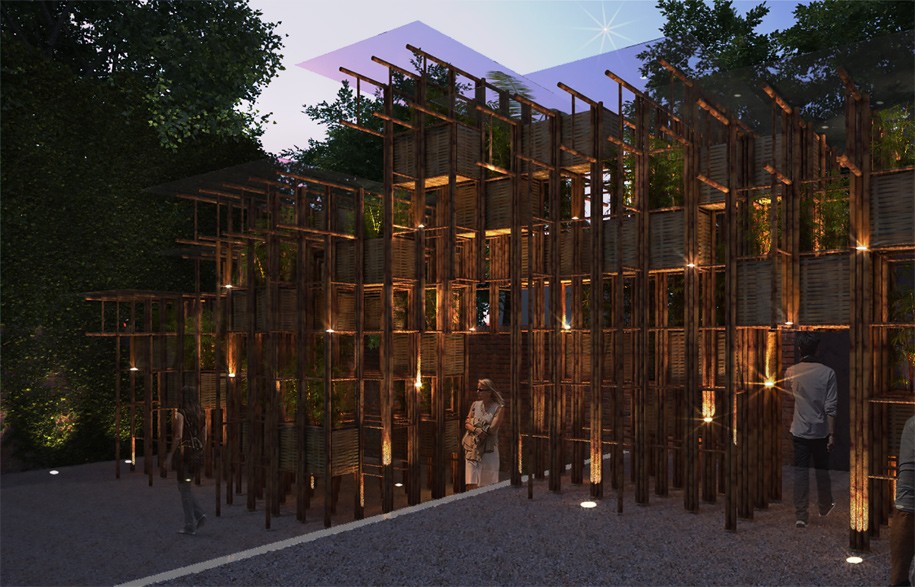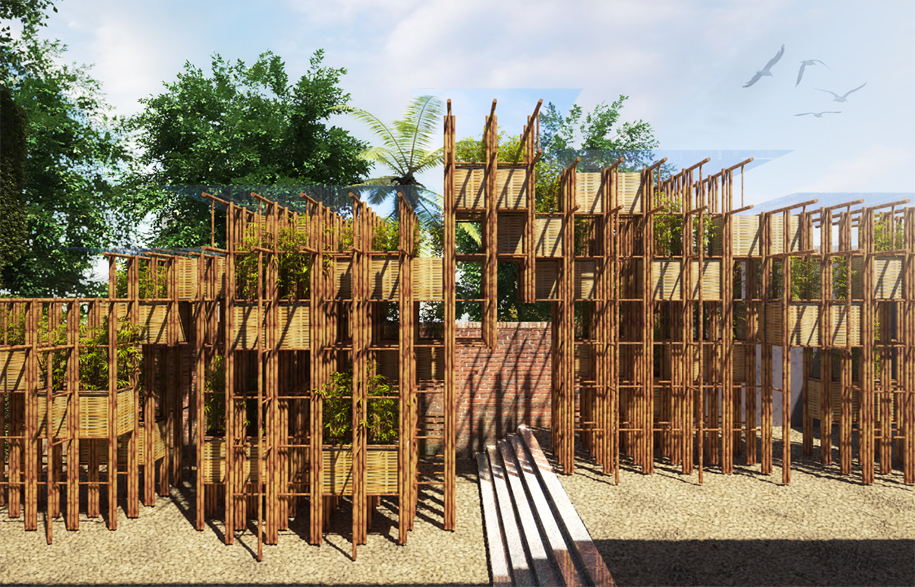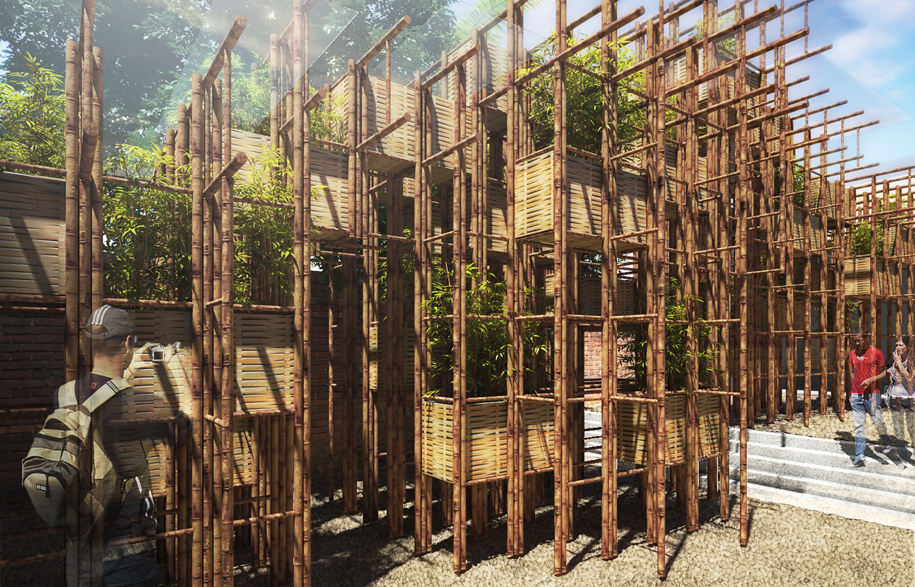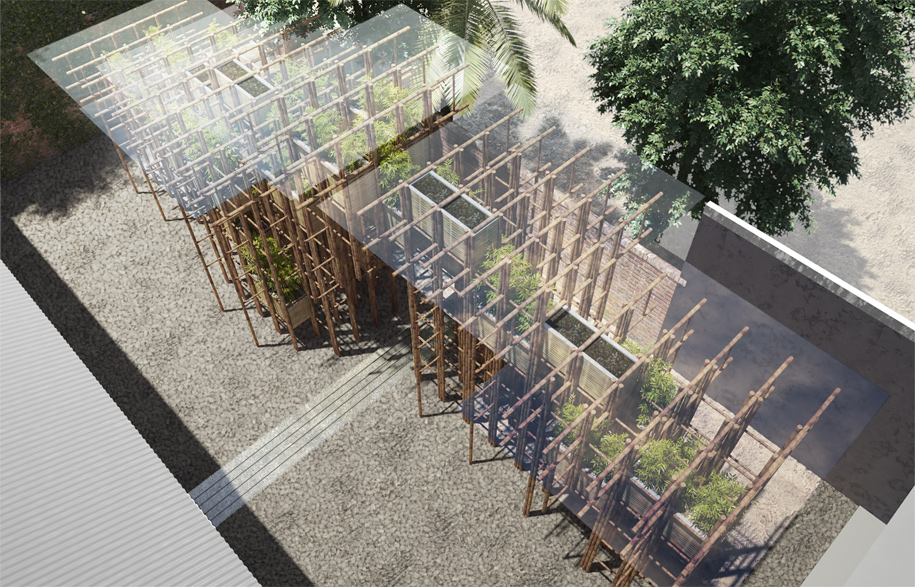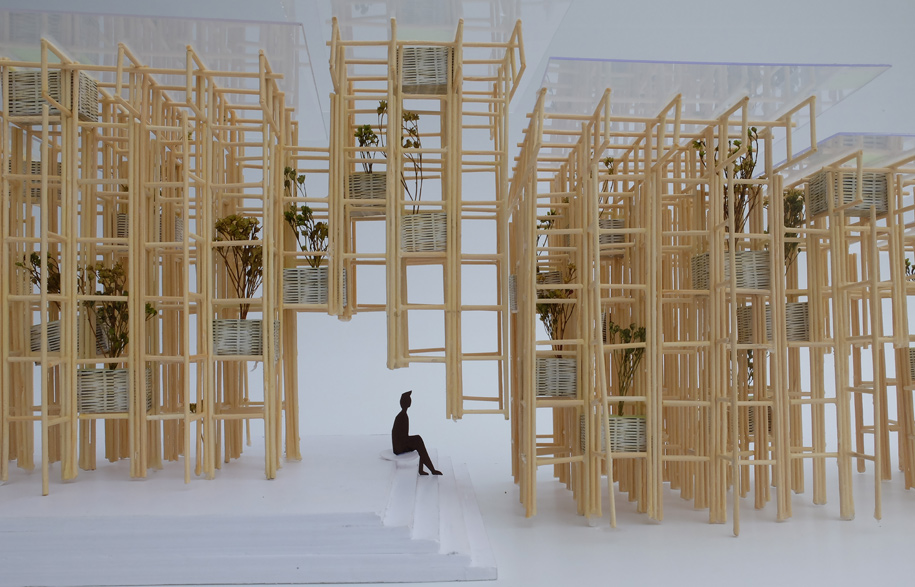 ---