Award-winning architect John Wardle has long been a fan of Habitus. We dug this out of the archives – personal congratulations from Wardle to Editor Paul McGillick after the magazine's launch in 2008:
Dear Paul,
I've just received my copy of Habitus. It is certainly a beautiful magazine right down to the paper stock. It expresses a strong landscape context which makes me want to get it out of the office and down to the beach house to read.
We will subscribe.
Best wishes for its continued success.
Regards,
John
It was love at first sight.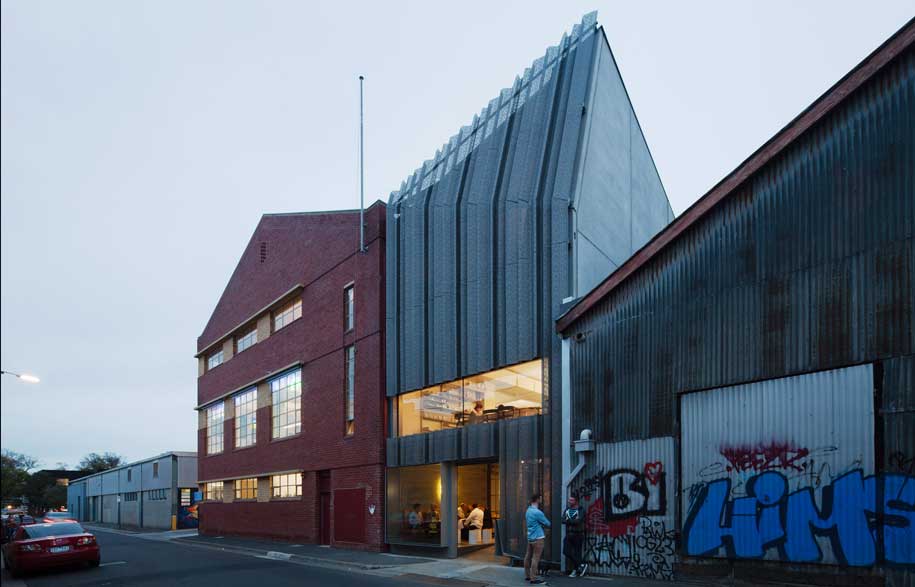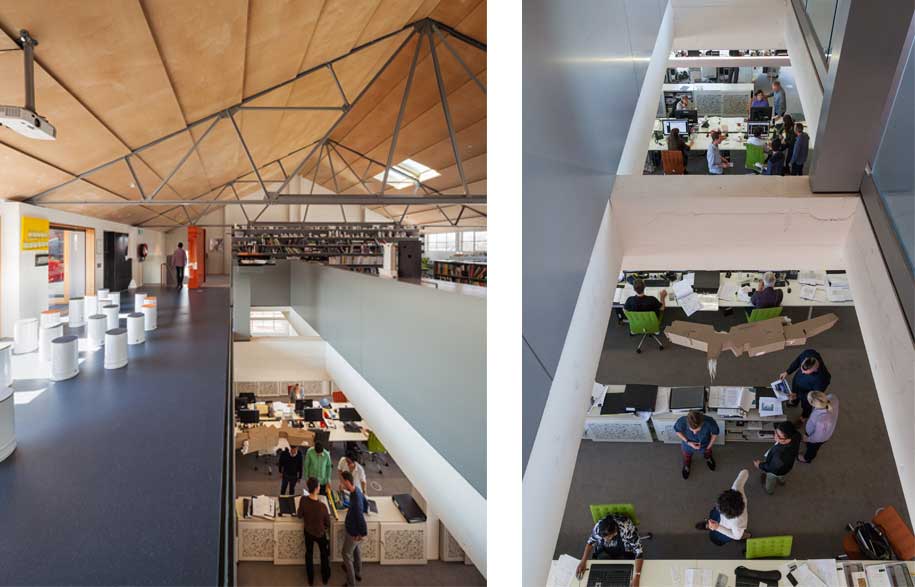 And after featuring several of JWA projects in the magazine, the relationship now comes full circle with the Habitus LiveLife talk at Melbourne Indesign being hosted at JWA studio in Rokeby St in Collingwood. Audience members will get a glimpse into the belly of creative machine that is JWA, who say about their new home:
Our tactile studio transforms the industrial nature of the inner suburb.
As industries become global, generational change occurs, and cities increase density and use. Our studio is built around and within a former mid-twentieth century outpost of an English paint manufacturer.
We extended a thin sliver of space along one edge of the original building, creating a presence on the street that is both front door of the cafe at ground level and meeting spaces for the studio above. A perforated and corrugated zinc screen is both factory-like and highly wrought, both old and new, and the suggestion of studio activity behind is made visible.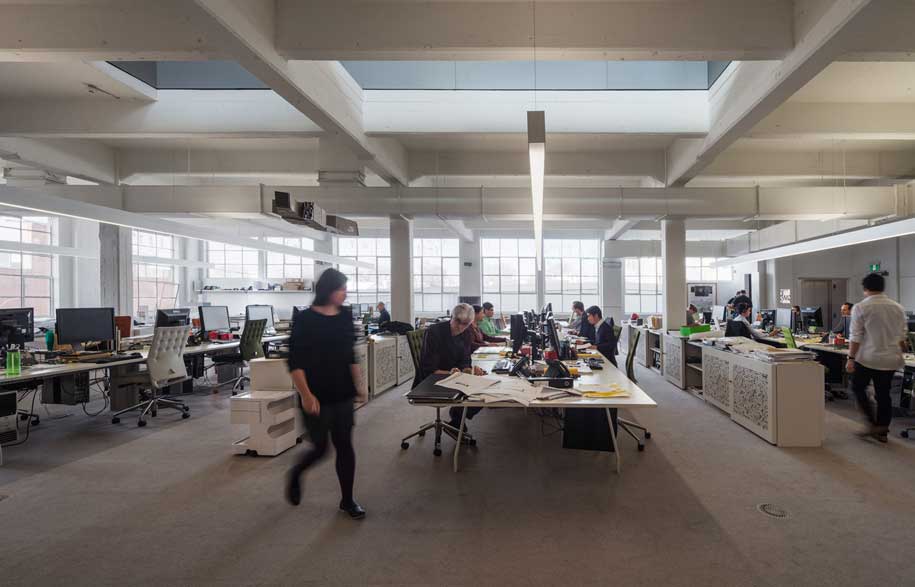 At ground floor a fashion production house foregrounds the act of making and extending the traditions of industry. The two upper levels are dedicated to the industrious nature of our architectural practice.
The studio is on the first level, densely populated by staff, and a hive of activity and conversation. On the top floor, set beneath the original steel trusses and gable roof, a workshop space, quiet library, informal meeting, and kitchen connect with an external terrace with views across neighbouring rooftops.
The contrast of these two types of space allow for both intense focus and quiet contemplation. Our clients interact with both spaces, gaining an integrated understanding of the diversity of work undertaken across their projects.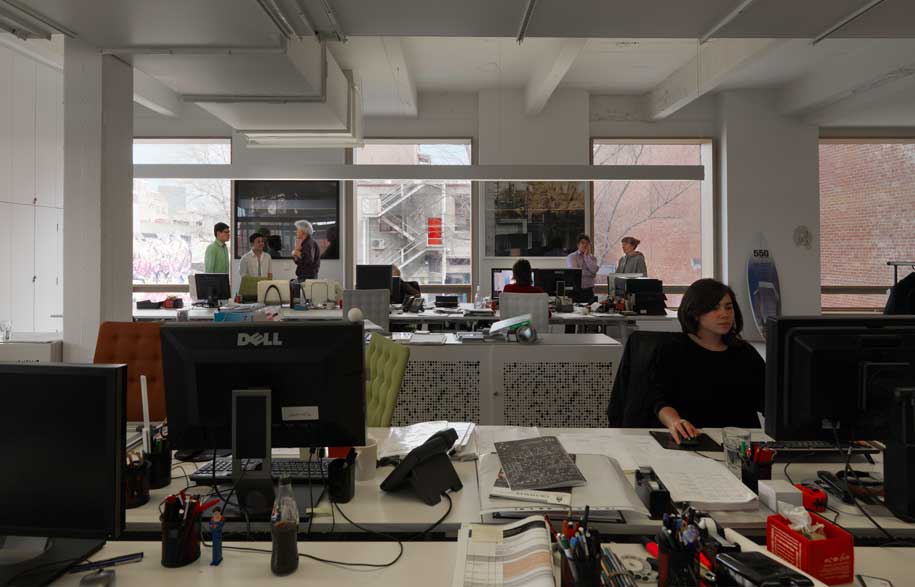 There is only one LiveLife talk at this year's event (there were four in Sydney in 2013), so make sure you book a place now if you're interested in attending.
LiveLife
Saturday 23 August
10-11am
More about the talk here
Tickets available here
John Wardle Architects
2nd Floor, 25 Rokeby St, Collingwood
johnwardlearchitects.com
See me at

---