Hotels are spaces that people use and visit in their own terms. Though there may an abundance of settings repeated worldwide, their purpose remains the same: to provide guests with an unforgettable experience. A successful hotel bathroom design requires a holistic approach, one that focuses on curating encounters that guests have with the space. Differing from private residential and commercial bathrooms, hotel bathroom design needs to be universally appealing, as it has the ability to affect moods and, specifically, the ability to relax. Sometimes clad in marble, and other times boasting an essence of onsen minimalism, they have a reputation of encouraging guests to linger longer.
The following examples push boundaries on the generic bathroom algorithm: vanity + shower + bath, and instead enhances spa-like amenities that inspire guests to unwind.
Hotel Bocage by Duangrit Bunnag of DBALP
Hua Hin, Thailand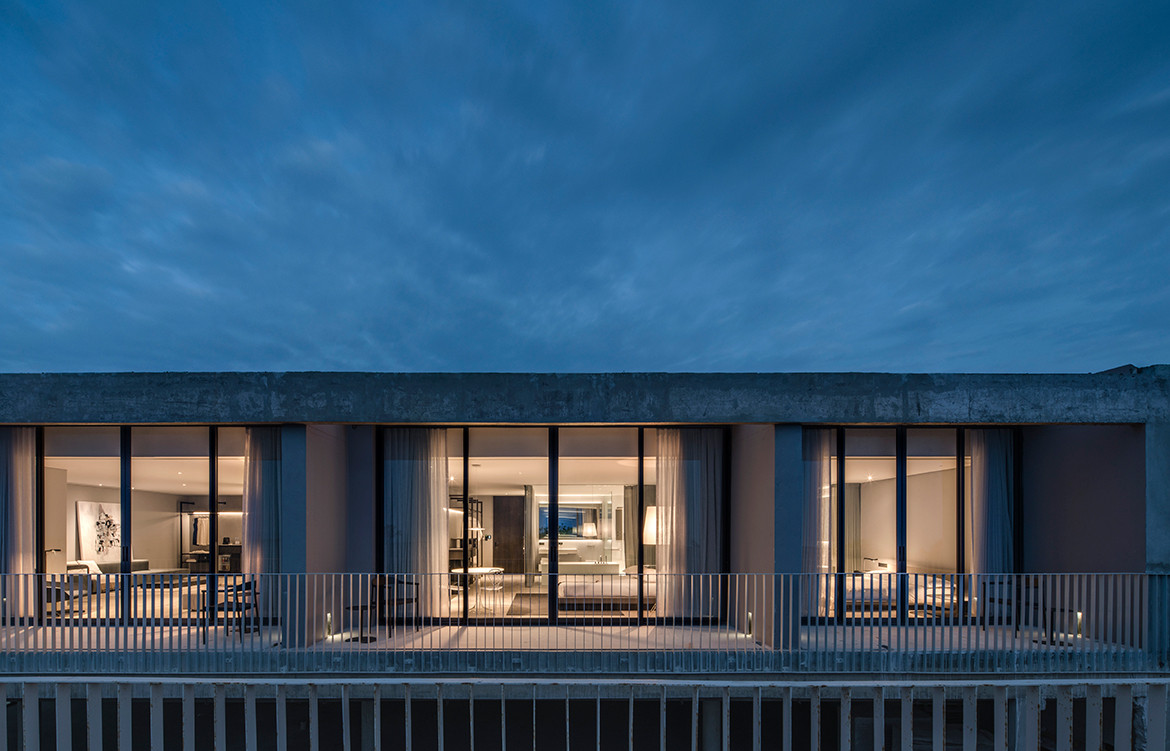 Breaking the norm by bringing an embodiment of Brutalist architecture to the beachfront, Hotel Bocage is located in Hua Hin, the Gulf of Thailand. Designed with the intention of having strong geometric lines juxtapose organic elements of the beachside, Hotel Bocage is located atop a shopping mall.
The neo-brutalist concrete construction and stripped back décor adds a sculptural element to the entire guest experience. The bathroom especially so, utilises floor-to-ceiling glass walls to give guests a dramatic in-tub view of the Gulf while the sanitary-ware underlines a clean and calm setting. Bunnag successfully delivers equal parts brutalist minimalism and refined luxury.
DBALP
dbalp.com
Amanemu Resort by Kerry Hill Architects
Ise Shima National Park, Japan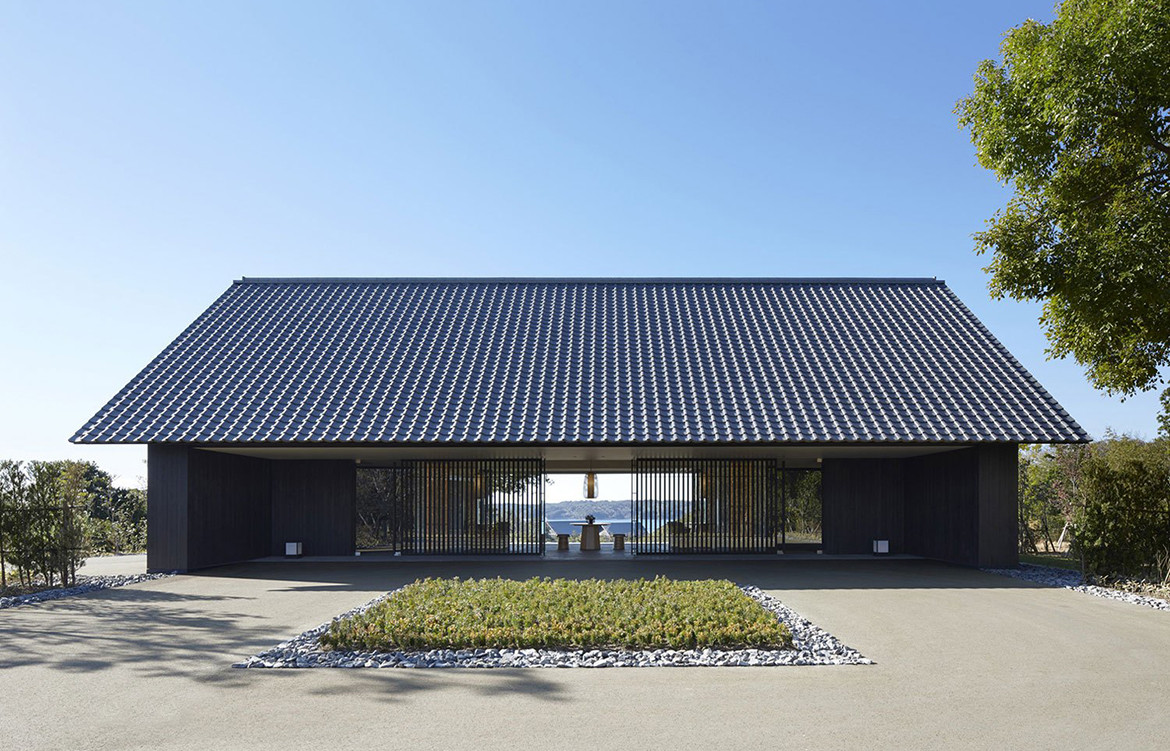 Found on Japan's east coast, and part of the luxury hotel brand Aman, Amanemu references the traditional Japanese ryokan. It comprises a series of structures, with 24 suites and four villas, each with its own private hot spring bath. Amanemu is an epitome of the perfect balance between contemporary architecture and Japanese minimalistic traditions and delights visitors with sweeping views of the surrounds from every room.
The interiors highlight Japanese hinoki cypress wood, woven bamboo furniture and lighting, as well as a black wood-panelled façade. Each ensuite is fitted with charcoal-coloured basalt stone tub and tiles that elevates luxuriousness and tranquillity with hot and cold mineral-rich water. It is a full-blown private onsen experience on tap, allowing visitors to submerge themselves in a holistic experience that very much focuses on wellness. The hotel bathroom design is completely influenced by natural hot springs and the therapeutic powers of water, centred on Japan's centuries-old onsen tradition.
Kerry Hill Architects
kerryhillarchitects.com
Jackalope Hotel by Carr
Mornington Peninsula, Victoria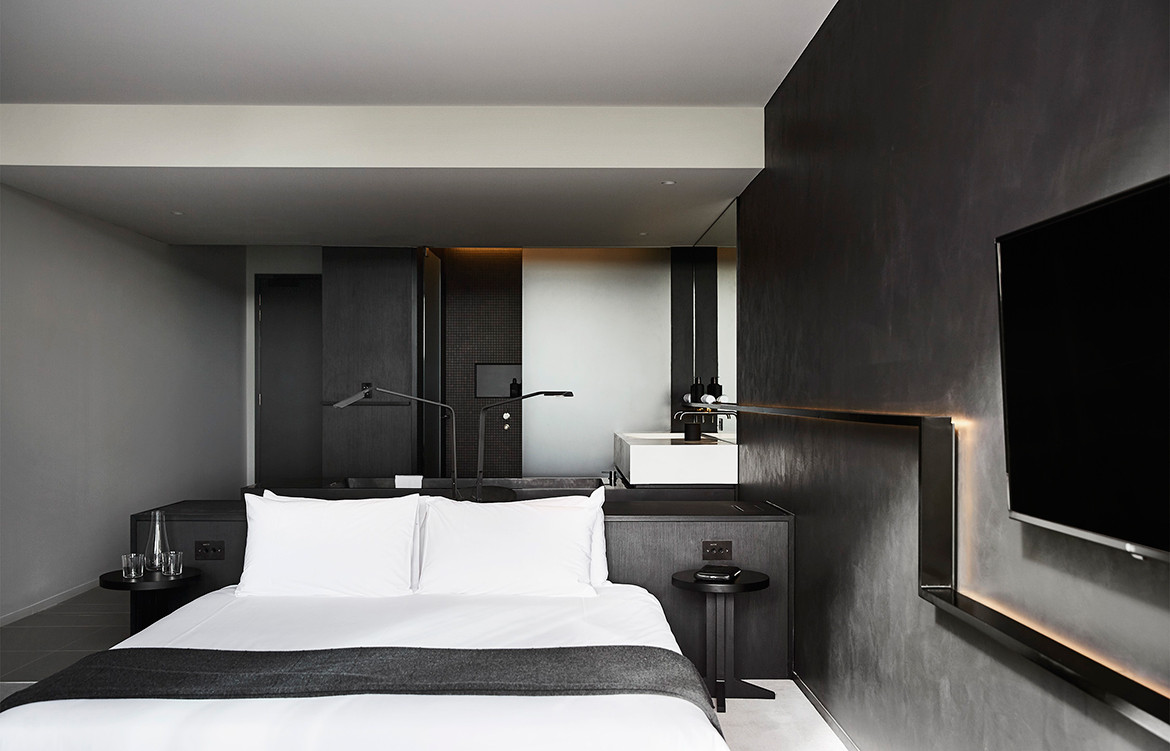 One of the most Instagrammed hotels in 2017, Jackalope Hotel opened its doors to the public in April that year and received ample attention for its 46 designer rooms and luxury suites. The boutique hotel, which takes the name of a mythical rabbit-like creature with antlers, is fitted with custom-built furniture, a 30-metre infinity pool, and artworks that also include a seven-metre-tall Jackalope structure.
The floor-to-ceiling windows as well as private terraces, consistently seen in every room, allow visitors to connect with the rural surroundings. Clad in zinc, and themed black and gold, Carr Design Group has produced a modern interpretation of agriculture buildings and barn-like structures. This is luxurious theme continues within; where bathrooms feature a black Japanese deep-soak tub, rain showers and double vanities. The holistic design-driven experience is a sensory overload, including copper, silver and gold mosaics. The spa-like interior and exclusive bath products have developed by Melbourne's Hunter Lab also include a pinot grape skin and seed bath soak and body scrub, made from the hotel's vineyard. It is definitely a hotel bathroom design deserving a nice glass, or bottle, of local wine.
Carr
carr.net.au
Elements of Byron by Shane Thompson Architects
Byron Bay, New South Wales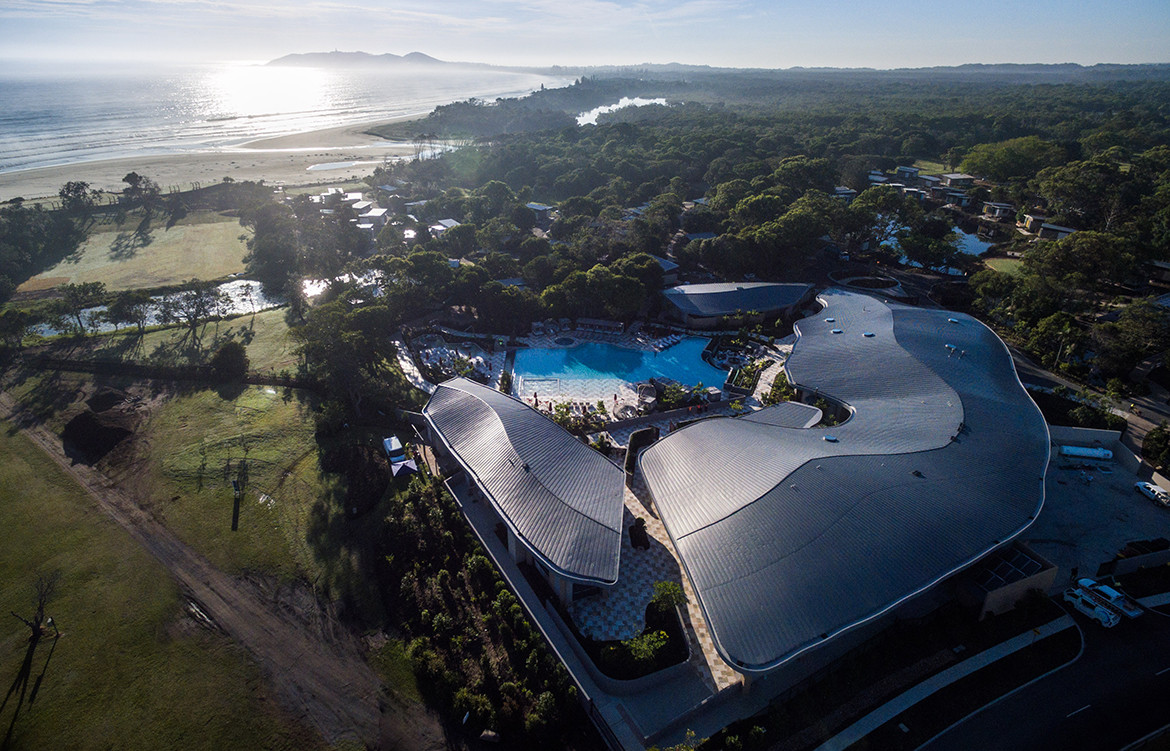 With views of the bush, beach, and the rainforest, Elements of Byron is one of Byron Bay's most voguish resorts. As Byron Bay is recognised for its laid-back aesthetic and lifestyle, Shane Thompson Architects combined a balanced level of Japanese simplicity with an informal Australian feel for its interiors. The wood stools, ladder towel racks, rattan armchairs and shell chandeliers nods to the bohemian reputation of the entire site, and are also respective to the sensitive surrounding wetlands.
The roomy hotel bathroom design boasts an organic and pared-back feel, featuring a generously sized stone stand-alone bathtub. Here, guests are not only seduced into a holiday vibe with musing sounds of native birds, but they are also submerged into a state of relaxation that is rare with busy lifestyles.
Shane Thomspon Architects
shanethompson.com.au
Though varying in concept and design details, these examples are consistent in that they all capture the spirit and history of their locales, taking the stress out of travelling.
Hotel bathrooms have the capacity to showcase significant design statements. In fact, it is more than the sum of sinks and showerheads; conversely, they serve as a sanctuary providing the comforts of a home. Cohesively, these examples of hotel bathroom design balance utility, beauty and connection to its surrounding.
We think you might also like this Design-Led Airport Hotel in Mascot, Sydney
Photography courtesy of Shane Thompson Architects, Design Hotels, A+ Design Group, Kerry Hill Architects and Carr
---