The striking thing about so many of today's newest Australian kitchen designs is the way they more closely resemble a living or dining room, rather than an actual kitchen. Statement ovens and fridges may still be popular, but the trend for concealing appliances and services is growing, to the point where integration is so seamless no one can tell if the kitchen even has a dishwasher or stovetop.
It's an indication of the scheme's innovation and ingenuity and also a testament to the craftsmanship of the joiner, whose handiwork is being given centre stage. With joinery being treated as a high-end sculptural insertion, it would appear that form has finally won out over function. However, the exact opposite is true. These built features are working harder than ever and where they used to only serve one purpose, now they're serving two, three or four. And there's perhaps no harder working element in the kitchen than the island bench, with its bespoke multi-purpose shape anchoring the space and bringing friends and family together in far more social ways.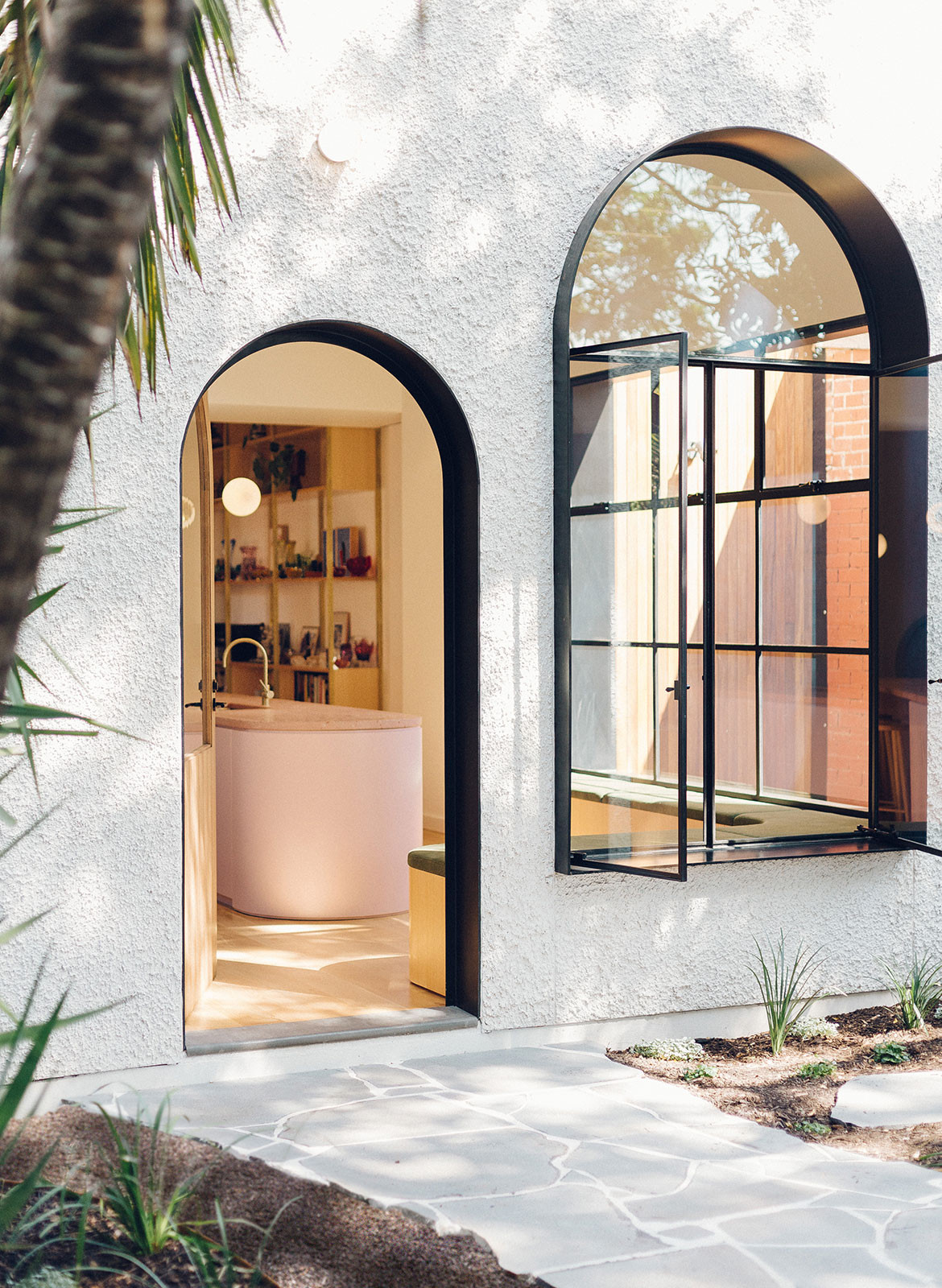 While long since first doubling as a breakfast bar, it's also serving as desk space, accommodating the relatively recent increase in personal device usage and growth in remote working practices. Now the island is the place for dining too, with architects and designers integrating a table at one end, giving rise to a new hybrid kitchen typology.
The trend was evident at Eurocucina 2018, with manufacturers like Italy's Cesar presenting the Maxima 2.2, which combines a generously sized dining table with a kitchen island. Closer to home and the concept is taken to the next level by Adelaide-based practice Sans Arc Studio in their recently completed Plaster Fun House. This addition to a family home in Torrensville incorporates a strong curve motif in playful homage to austere Art Deco stylings. In the kitchen, the rounded corners serve to maximise space within a tight footprint and the island not only incorporates a breakfast bar, it also extends into a dining table that comfortably seats up to eight people.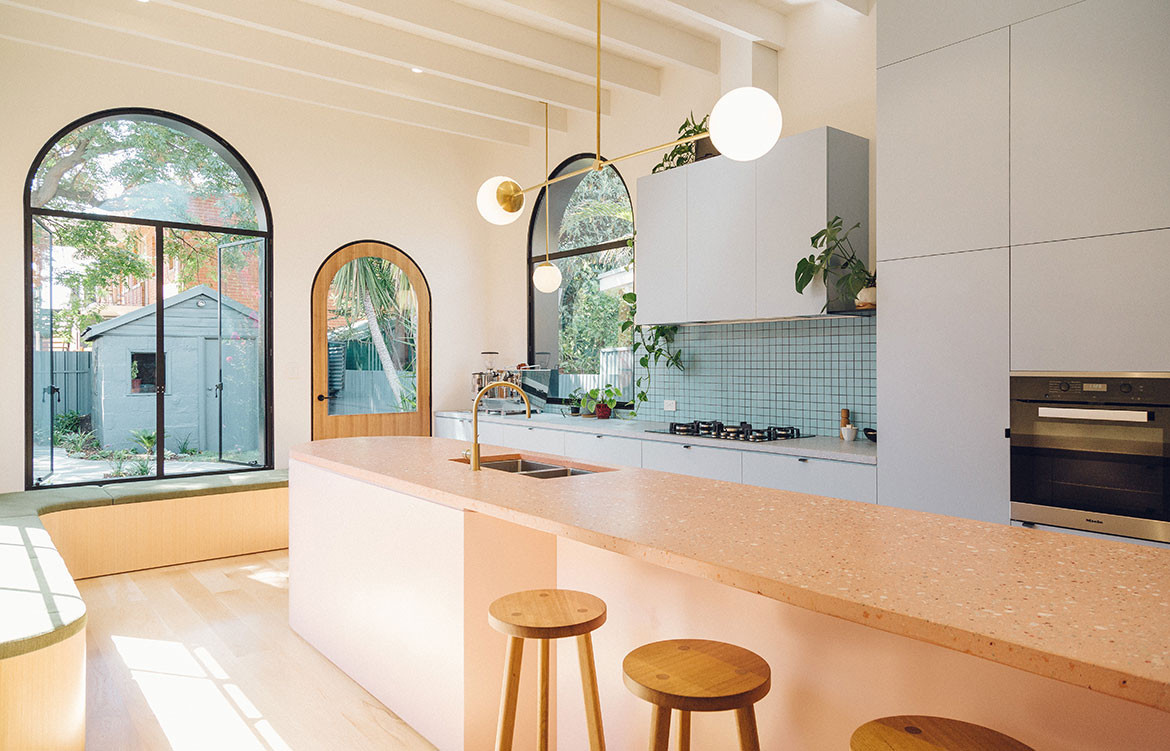 Certainly, the all-in-one unit brings everyone together in the one place, but it's also logical, intelligent planning for a long narrow space. As Sans Arc Studio's Director Matiya Marovich explains, "The trend for treating kitchen islands as a piece of furniture is, in part, a result of smaller living spaces. And it seems that the appropriate design response is a multi-functional island that can serve a much more compact area."
The kitchen as the heart of the home is a concept that may very well never go out of style. And in championing the island bench/breakfast bar/desk/dining table as an integral piece of furniture, it's safe to say the kitchen's role as the linchpin for family socialising and gathering will continue to be pivotal.
Sans Arc Studio
sansarcstudio.com.au
Photography by Tash McCammon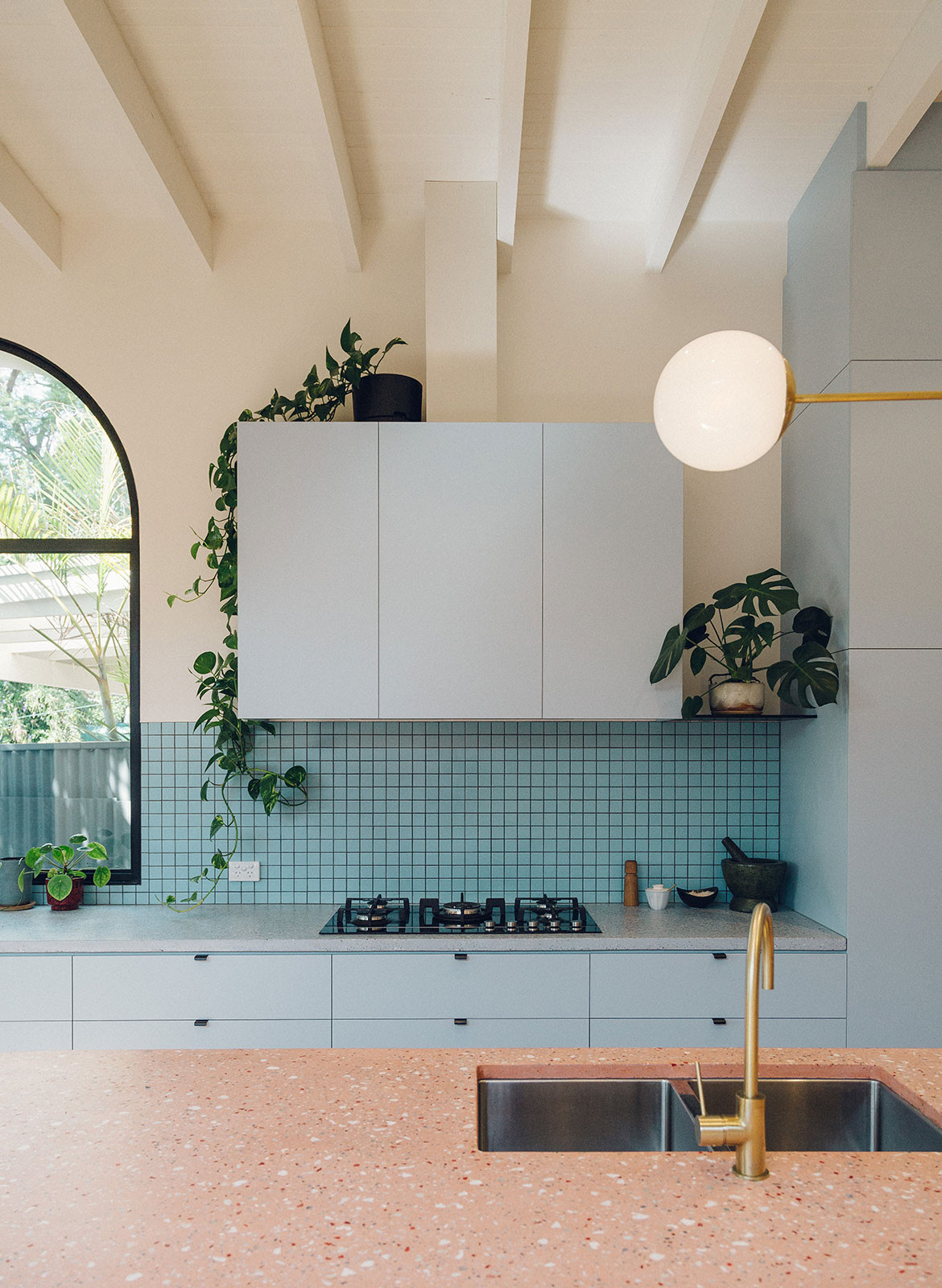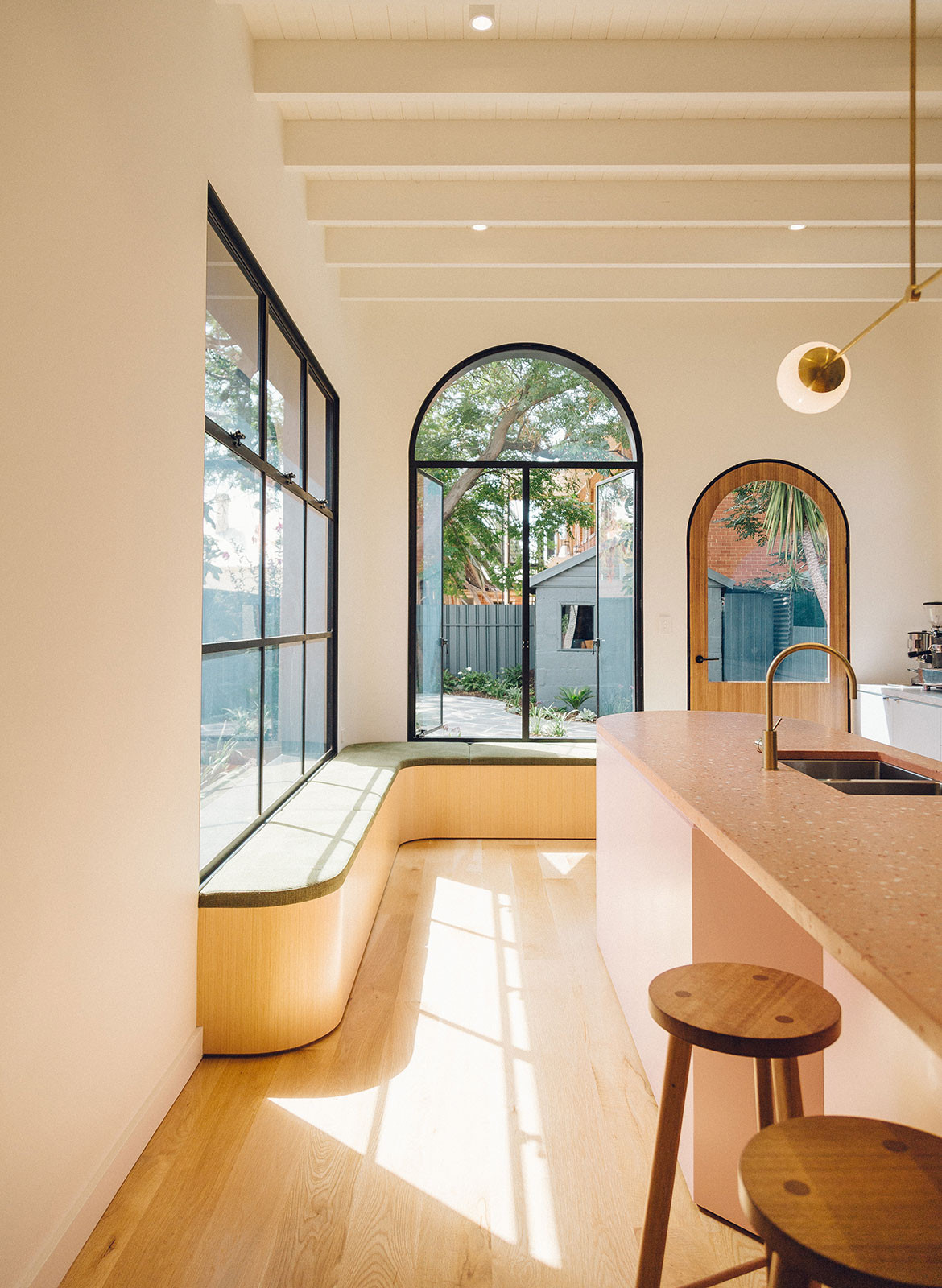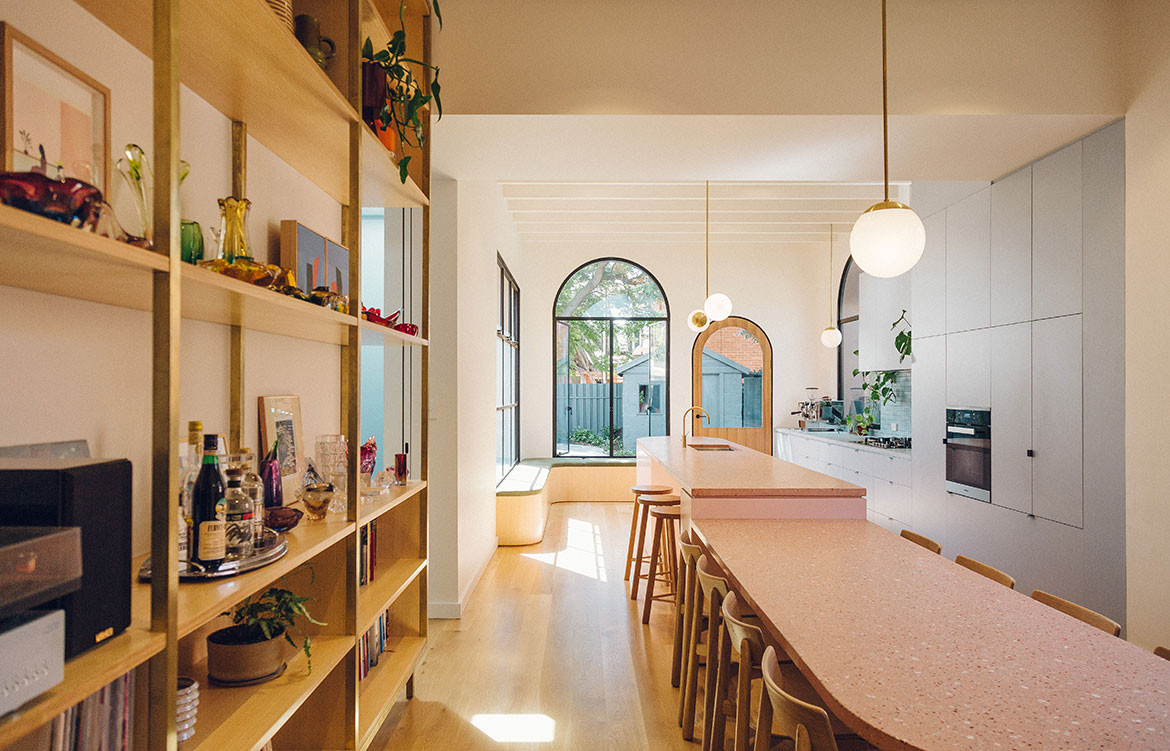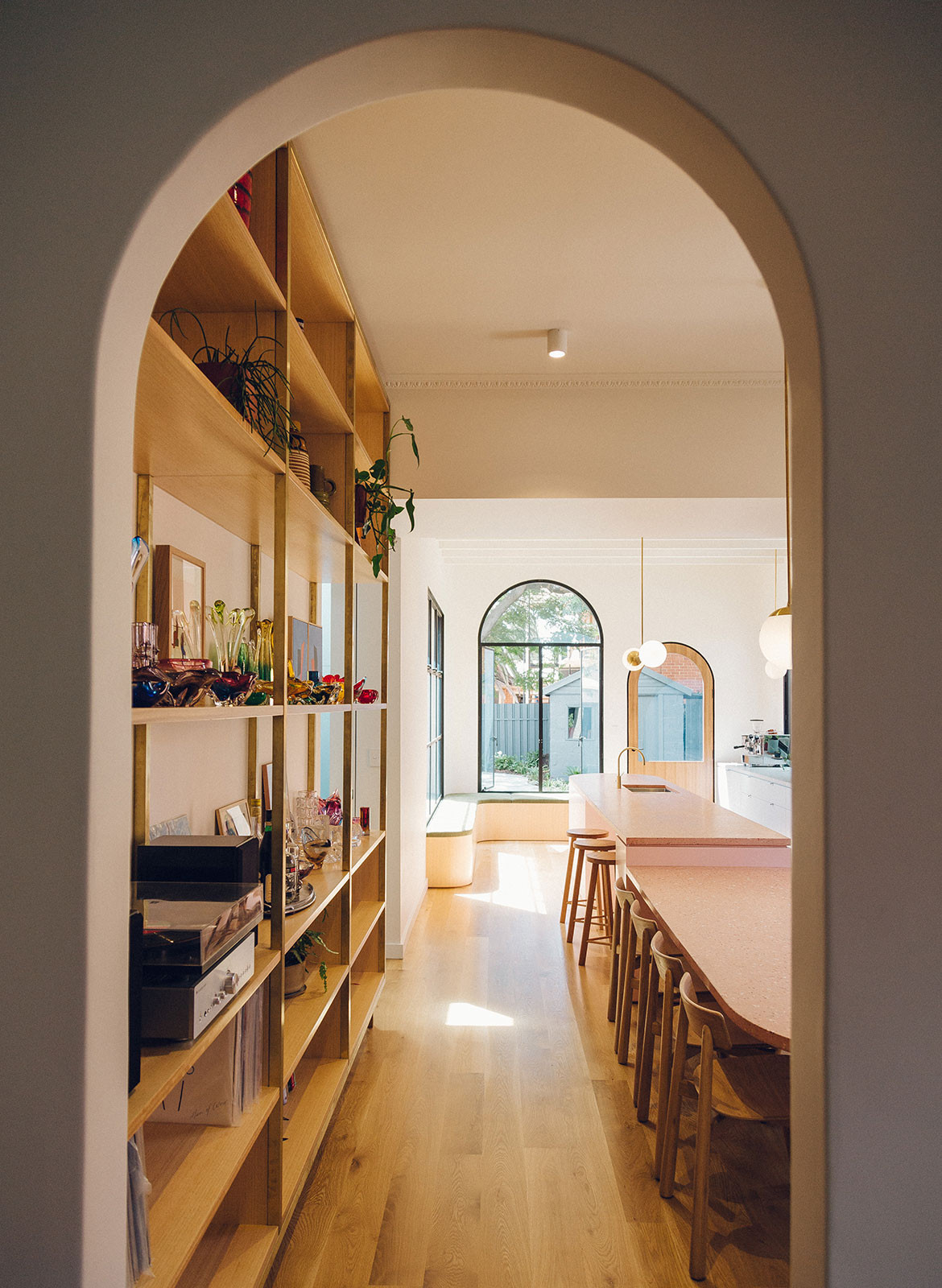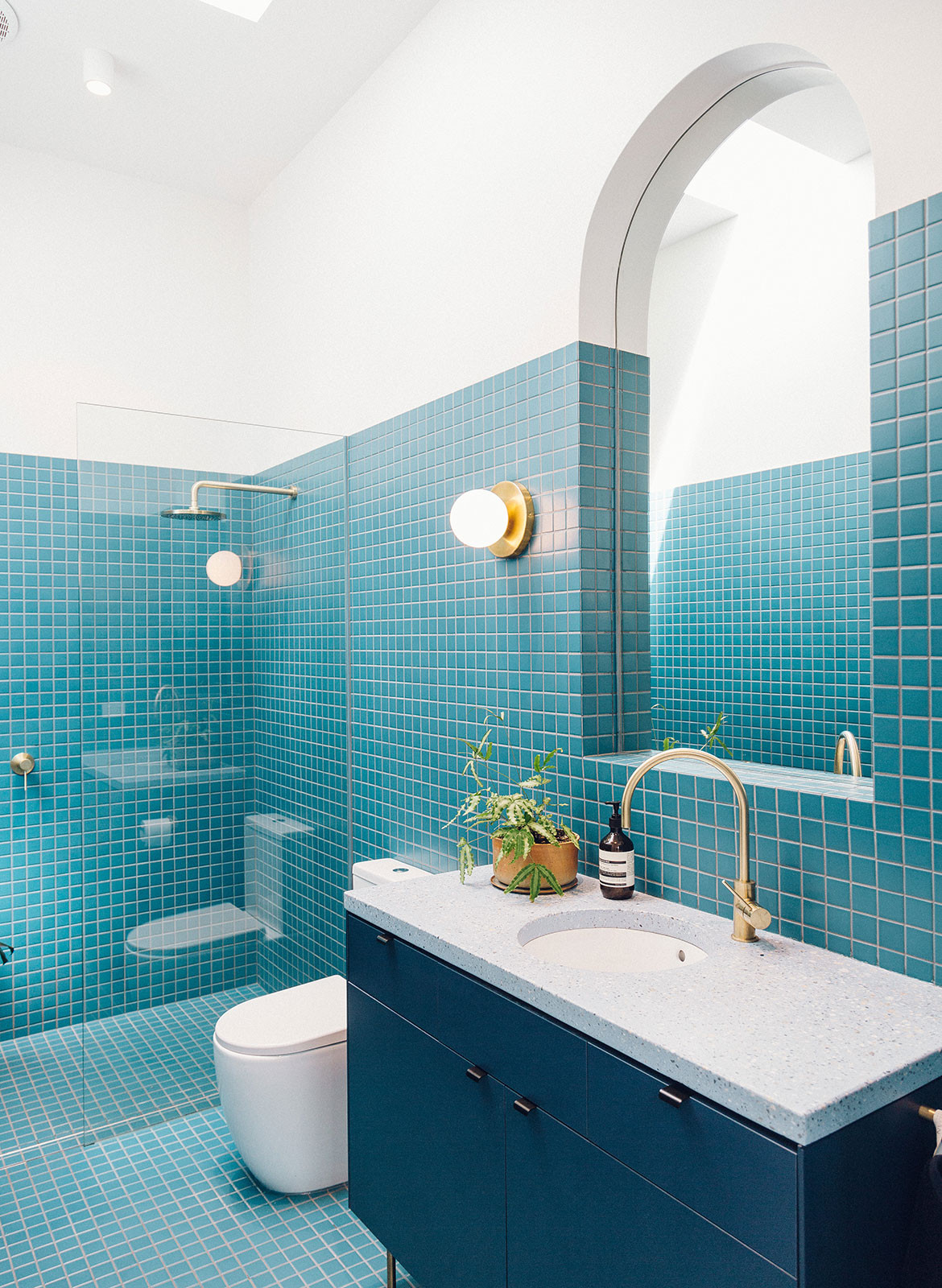 We think you might also like Five Australian Kitchen Designs That Connect To The Outdoors
Tags: Adelaide, art deco, Australian Kitchen Design, design, Eurocucina, Hybrid Kitchen, joinery, kitchen design, leanne amodeo, Matiya Marovich, Maxima 2.2, Plaster Fun House, Sans Arc Studio, Tash McCammon, Torrensville
---