Melbourne-based designer Kate Stokes has just launched a beautiful new collection called Bellini. Responding to what she described as a "gap in the market for comfortable bench seating", Kate with her Coco Flip team has designed Bellini as a seating series that is space efficient while also feeling laid back, luxe and, as she puts it, "special".
For the Bellini collection, Kate has used Maharam fabrics that feel luxurious and fun, with rich tones. "The corduroy gives the product a lovely detailing and sumptuous feeling that you just want to touch. Each piece is accented by an undulating trim that was inspired by the profile of beachside awnings."
Here we speak with Kate about her creative practice and process and what she loves most about home, design and life.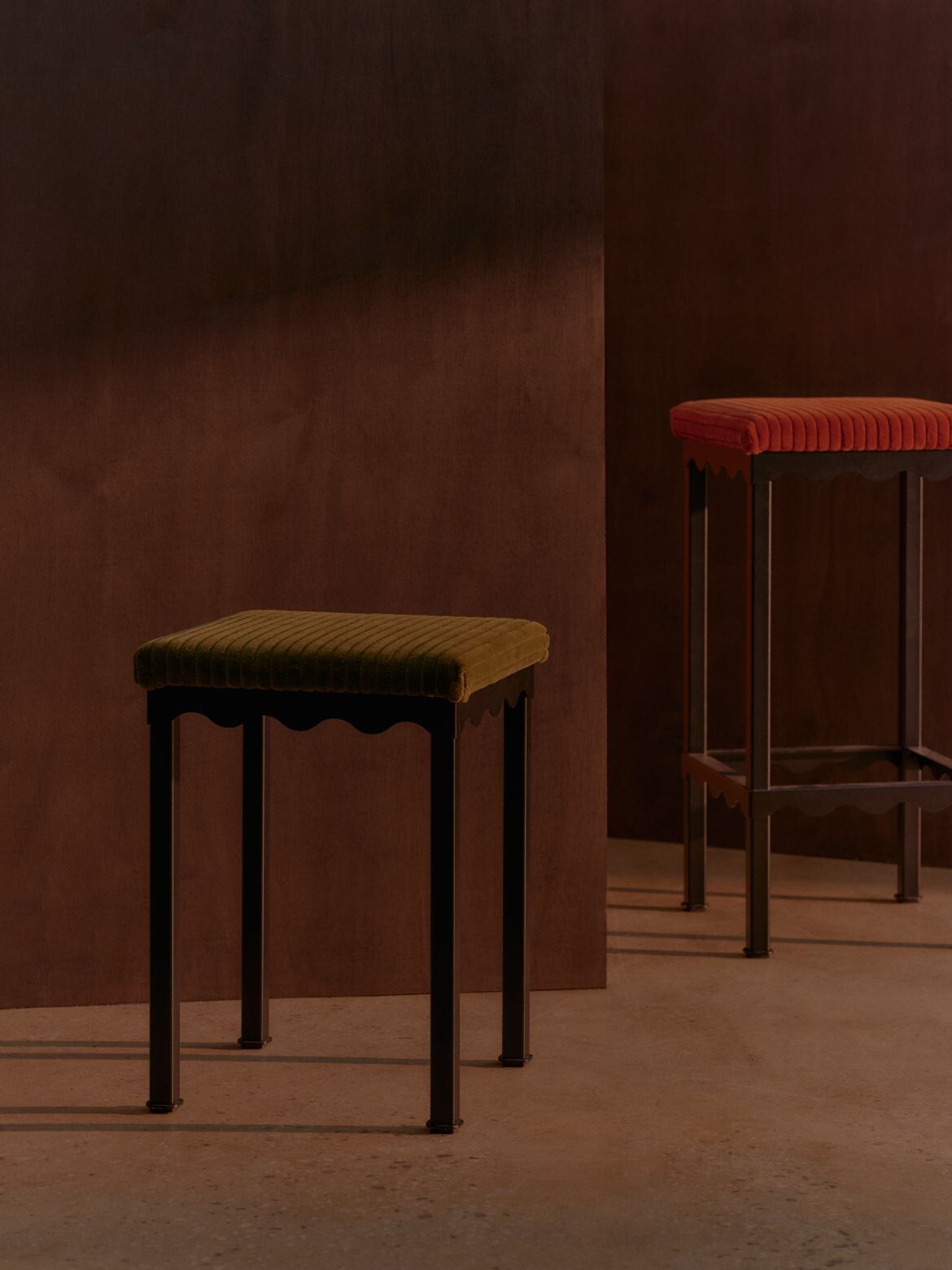 Tell us about yourself, your background and what led you to where you are now?
After dabbling in architectural studies and spending a few years working and travelling overseas in my twenties, I ended up studying industrial design at Curtin University in Perth. I was drawn to the scale of furniture and product and was excited to explore local, industrial processes to create beauty. Haslett [Grounds – partner in business and life] and I moved to Melbourne together and I started Coco Flip in 2010 while he was working as an architect. Since then, it's been a slow evolution, and we now work together full time.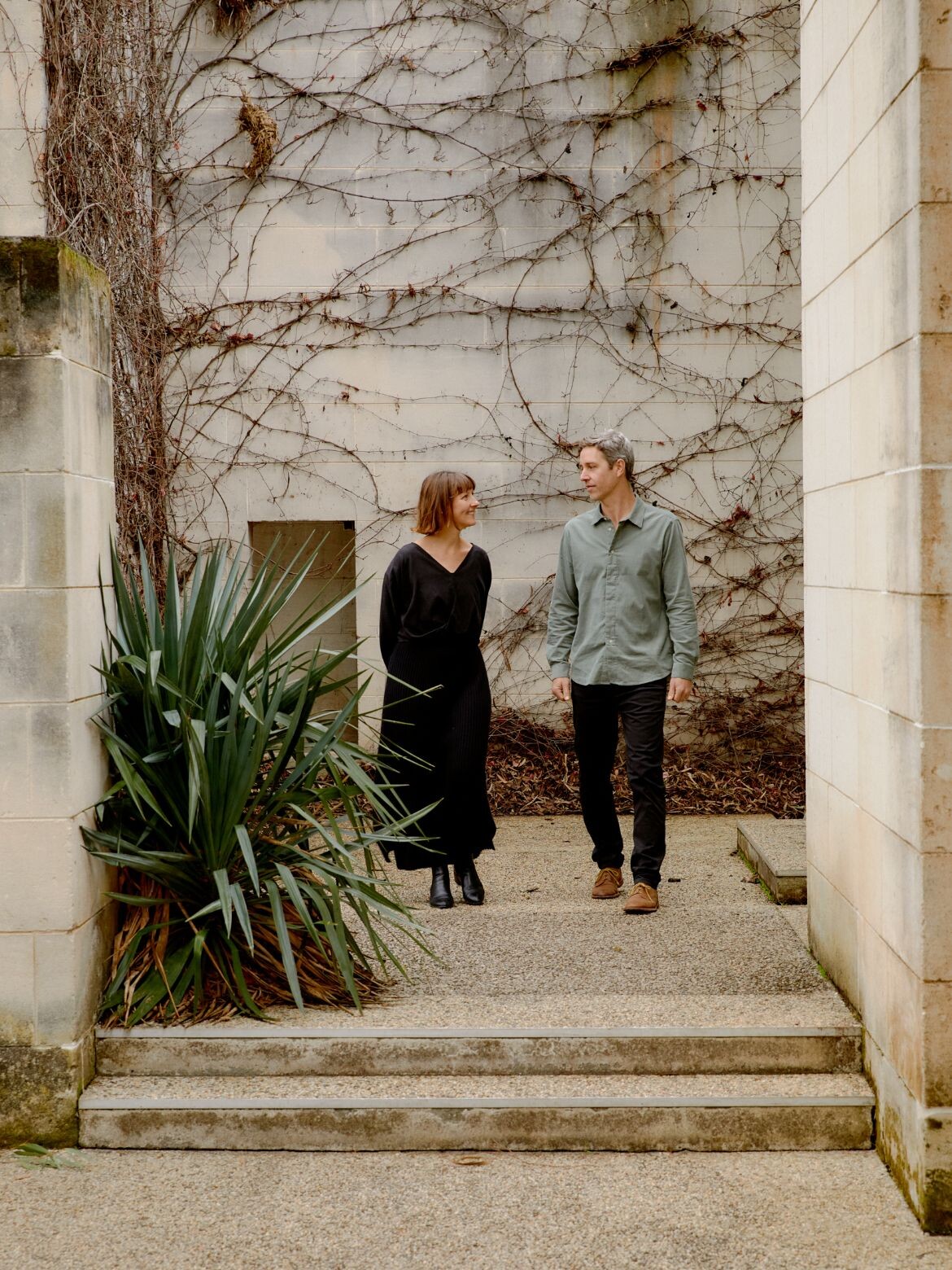 Tell us about your work – what is the driving philosophy behind what you do?
Our practice is very simply built on a foundation of people and feelings. We strive to create quality, lasting pieces with depth of character, that inspire emotion. We're more interested in the mood or tone that pieces create, than pure aesthetics. Our work has always been inspired by the makers themselves, and by what is possible with local manufacturing. It's often working with the limitations of their processes that can create the most interesting outcomes.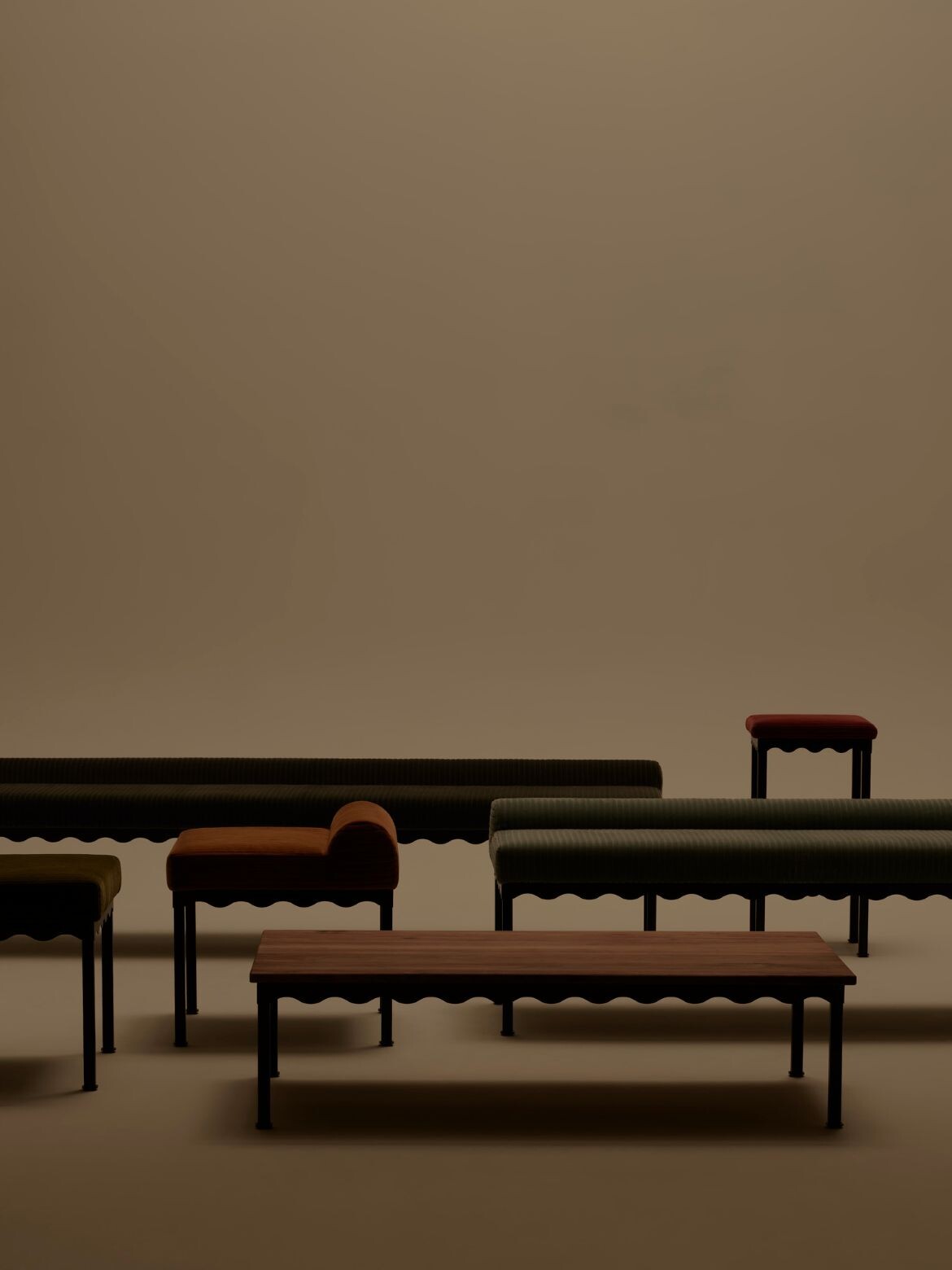 How does design play a role in your life?
I'm influenced by design in so many ways, but I also reject some aspects of the design industry and what it has become. I don't subscribe to any notion of design being superior or pretentious. Design is obviously an incredibly broad term though, and at its core I think design can improve all aspects of life and help create meaning. We enjoy surrounding ourselves with considered designs that trace a history or have a personal connection, rather than being purely aesthetic or functional. I try to make considered choices that will last, and also bring me joy.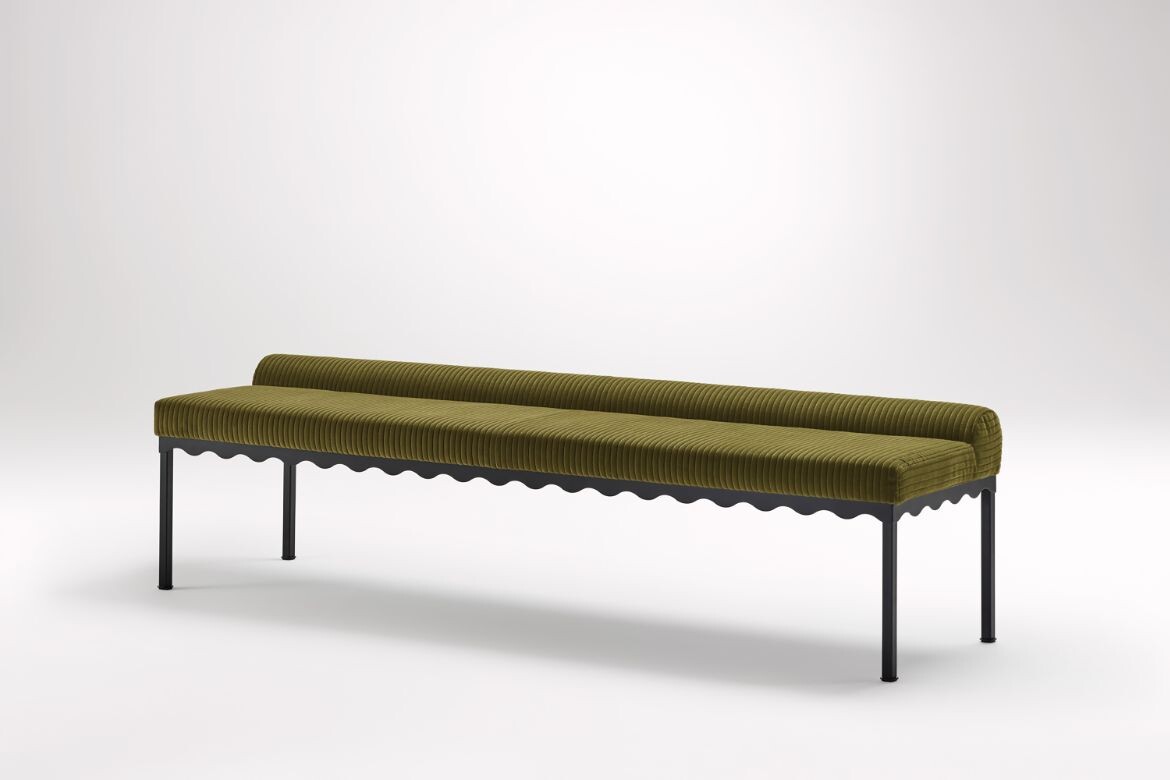 How do you balance your personal and professional life?
Working with Haslett means that our work and home life are intrinsically linked, but I think that's the case for most small business owners. Our work has always been very personal to us, and likewise, we're very personal about our work. Our staff, collaborators, customers, and makers are all a big part of our community, and we want people to feel very much at home in our showroom. That said, we value our personal time greatly, and rarely work on weekends. We have two kids, and they get very cross with us if we spend too much time working at home, so they keep us in check.
What does home mean to you?
Home is a cup of coffee in the morning sun, endless board games in pyjamas on the weekend, and falling asleep on the sofa. It's where we can be silly, and sad, and laugh with our kids.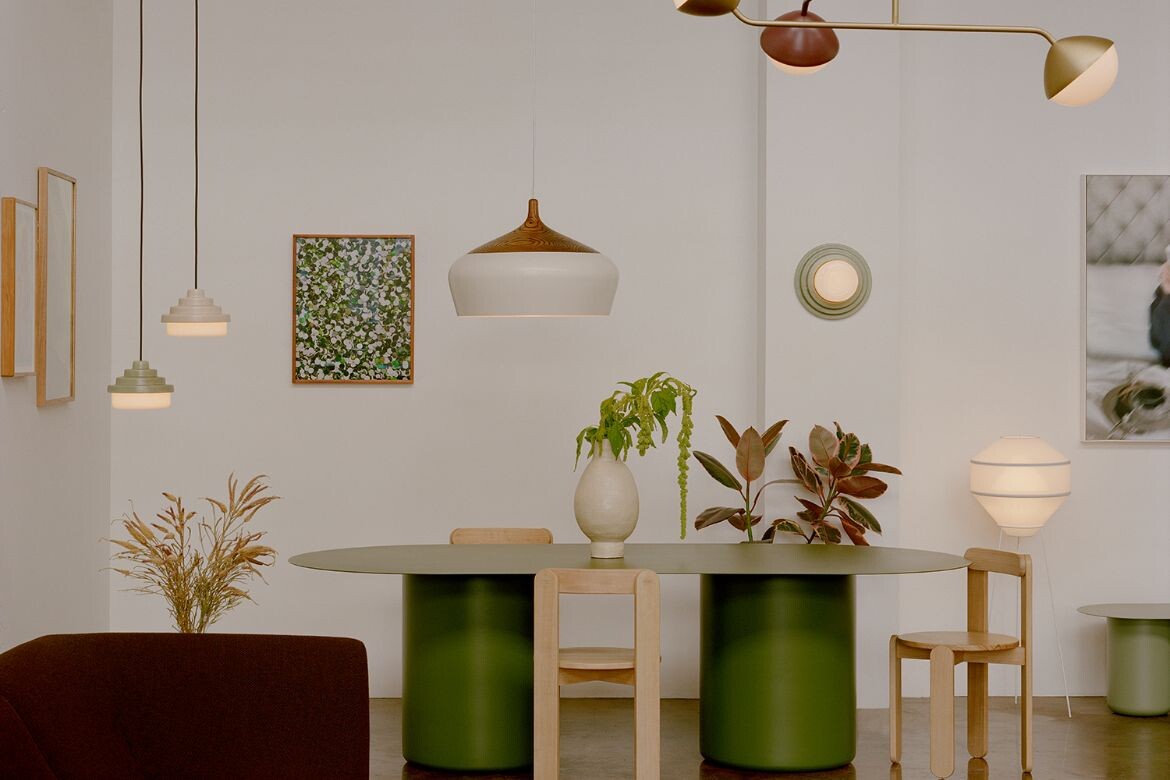 How does your home reflect your passions, interests, and creativity?
We're lucky to live in a beautiful mid-century home designed by Alistair Knox in Eltham, which we absolutely adore. We've been there for about six years after living in the inner north of Melbourne for a decade. The original design is so well-considered, and we love that it's nearly 60 years old and holds so much history. The house has a lot of heart and character and feels very easy to inhabit. We've slowly collected art and objects that we love from our travels and friends which makes it feel like home to us. We spend a lot of time outdoors in the garden and soaking in our outdoor tub under the stars. We love that our kids can swing from the trees, pull up carrots from the veggie garden and that they always have a few craft projects on the go.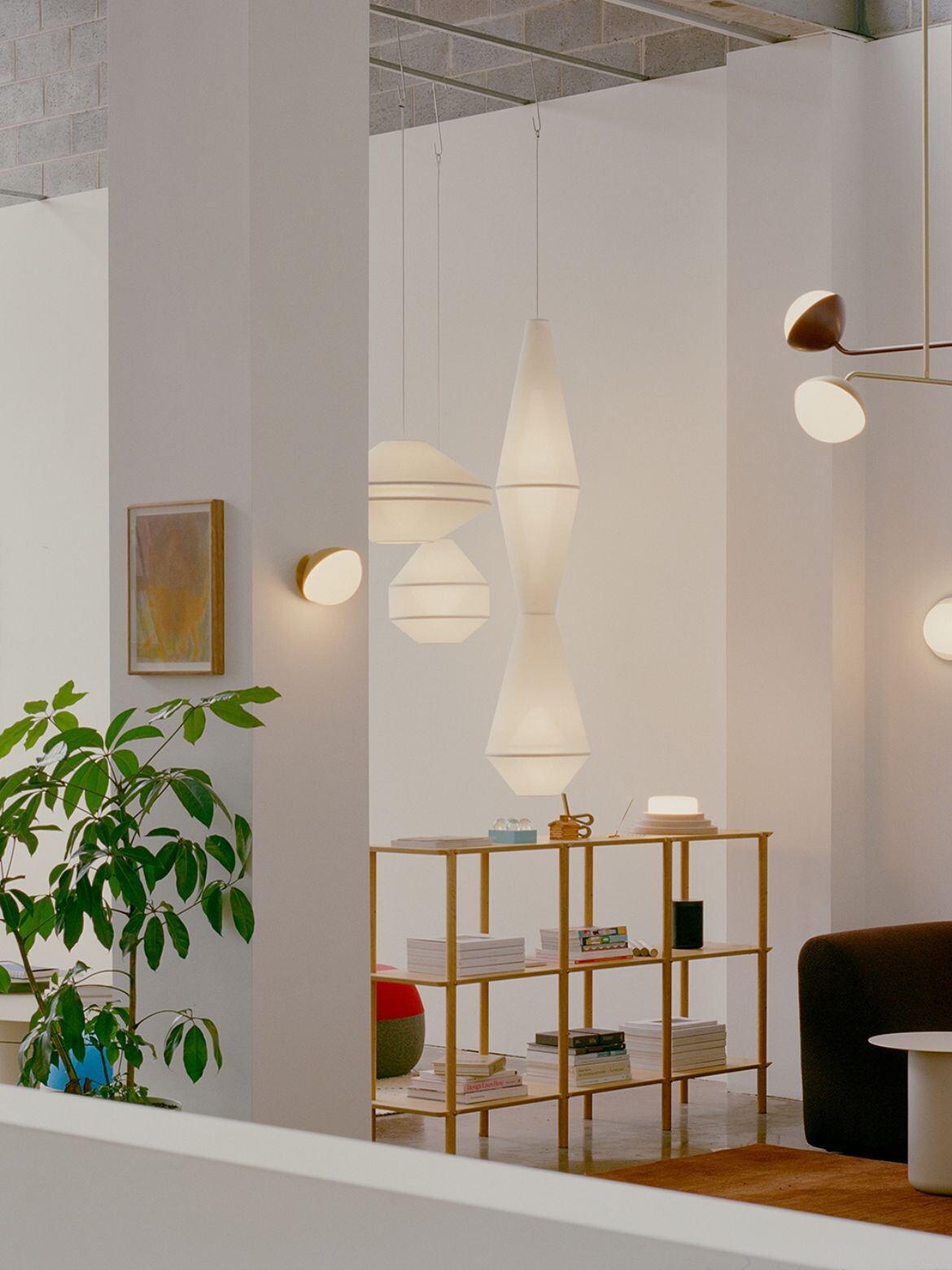 What's your favourite room in your house?
The living room is the heart of the home, and my favourite place to spend time. It gets beautiful morning light and feels incredibly cosy. Obviously, lighting is very important to me, and find it a very soothing ritual to switch on our Mayu 04 pendant each evening and light some incense as the sun sets and the clouds turn pink over the valley.
What piece of furniture is currently on your wish list?
I love supporting other Melbourne designers, and there are so many talented people in our community. I'd love to have a Monde sofa at home, and anything from Daniel Boddam.
RELATED: Step inside the home of Daniel Boddam, an experimental place for living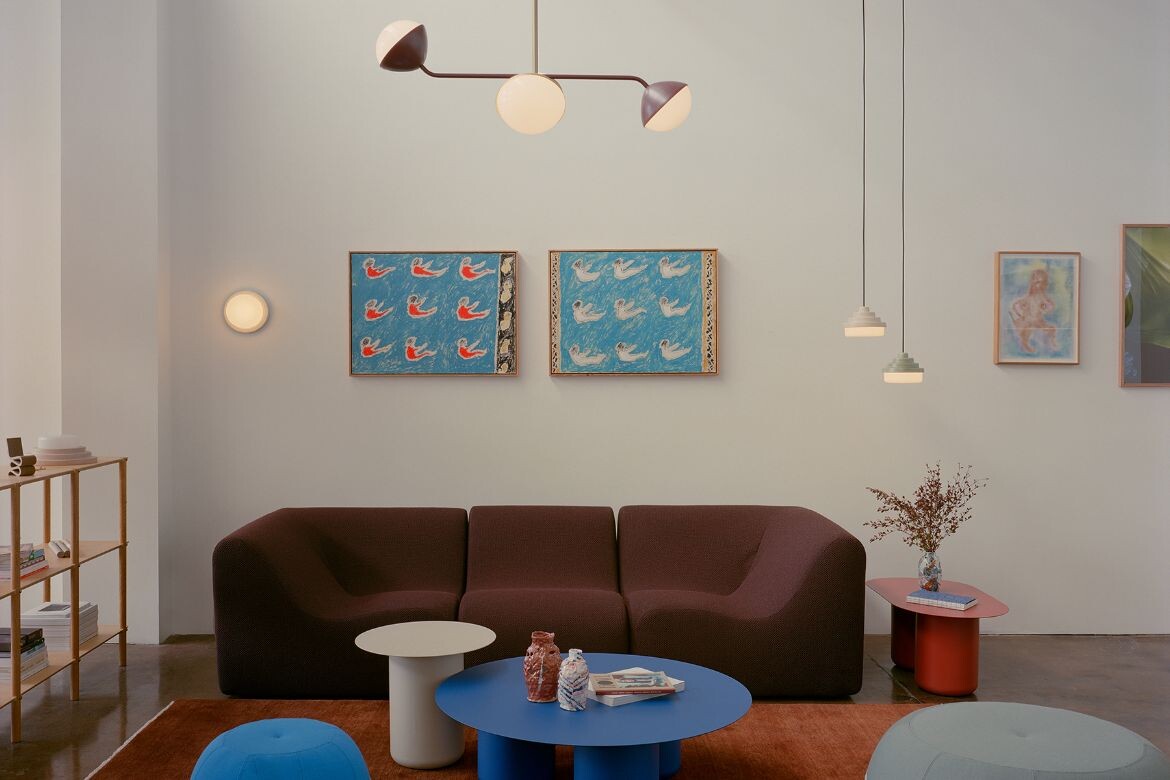 Favourite chair/light design, and why?
Pierre Paulin's Alpha Sofa is such a classic design – so inviting and timeless. As for lighting, I think that Akari lamps are perfect in every way. My favourite is UF3-Q which has so much character and presence. I love that they're still handcrafted in the Ozeki workshop in Gifu prefecture in Japan.
The Bellini collection is available through Coco Flip.
Coco Flip
cocoflip.com.au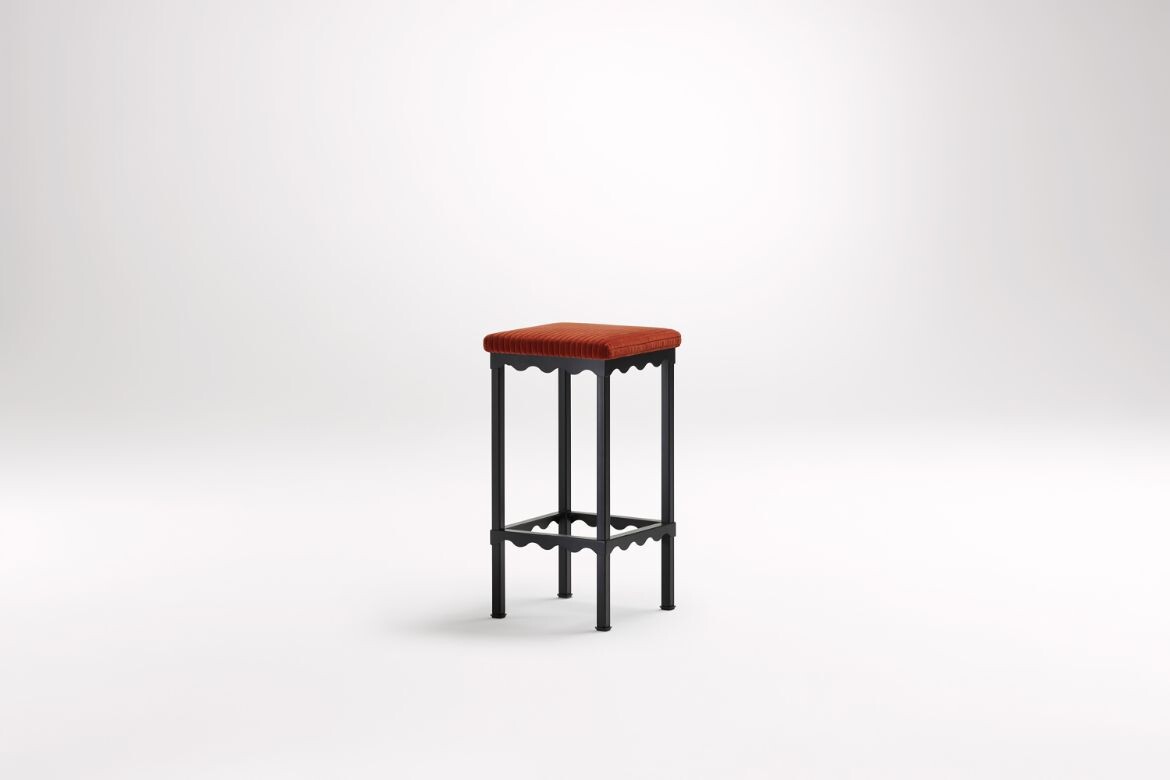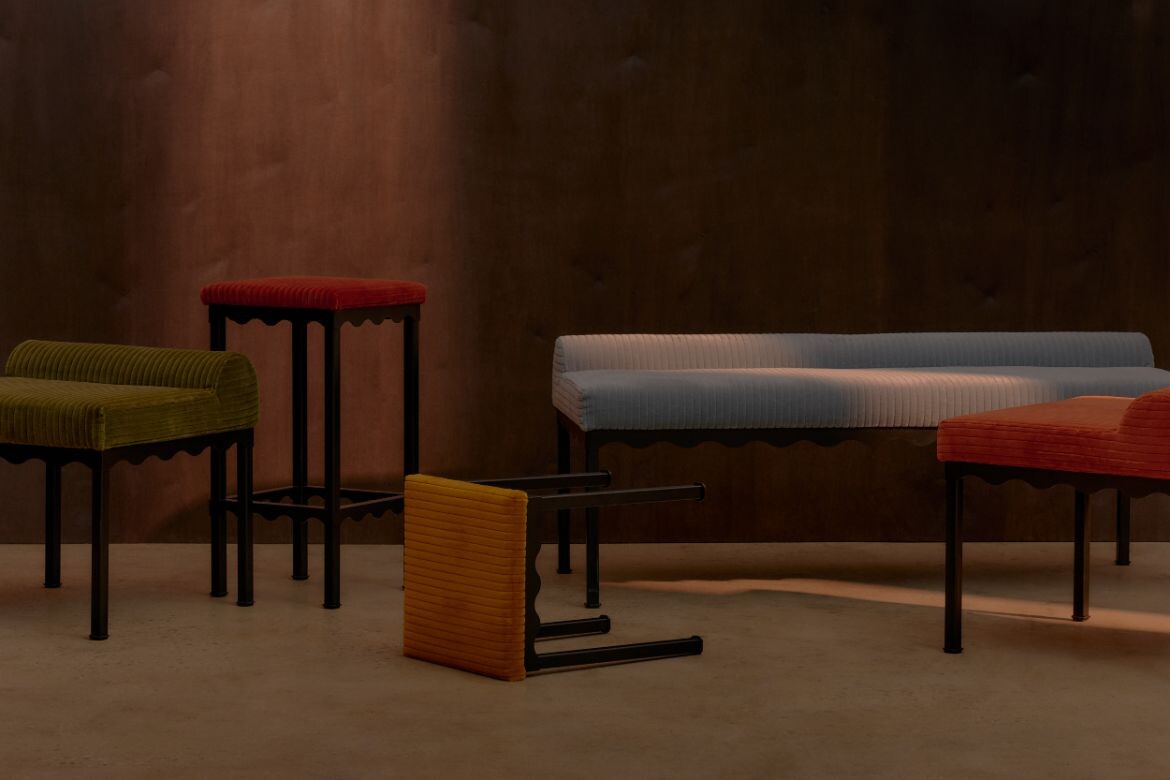 We think you might also be interested to read about Broad by Kate Stokes, designed for Australian brand Nau.
---